As the function of fragrance evolves, people are looking to scent to do more than just make them smell good: they're looking for it to boost their overall well-being. Today, wellness is at the core of every consumer decision — fragrance included — and Givaudan, the global leader in fragrance creation, is tapping into this new consumer need. And to bring the concept to life for brand partners, Givaudan is introducing Well&Be, a platform that fuses together several areas of expertise gleaned from more than 35+ years of research.
Well&Be features data from Givaudan's deep understanding of well-being collected from consumer intelligence; cutting-edge research in neuroscience; patents; innovations in fragrance design; and the perfumery's exclusive AI Sensorial decoder, Myrissi. This digital innovation links the spontaneous olfactory connection with color modeling based on a database of more than 25,000 consumer tests. "It all starts with the consumer," says Givaudan's Jenine Guerriero, Head of Marketing, Fine Fragrance North America, in describing the genesis of Well&Be. "As the field evolves, we continue to have our finger on the pulse so we can address and develop for consumers' needs."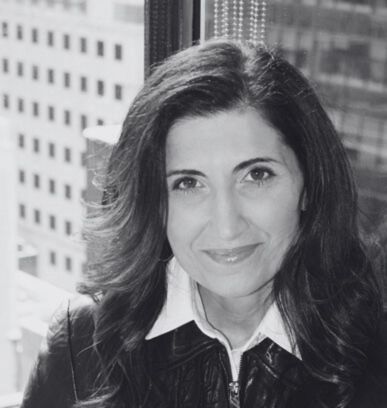 During proprietary studies with research groups, Givaudan noticed an uptick in the understanding that scent has incredible power.
"The numbers are pretty staggering," says Jenine. "Eighty-nine percent of consumers were telling us they believe fragrance can impact their overall well-being. They were looking for fragrances to help them feel good. That was accelerated during Covid. An interesting statistic is that 73% thought products could enhance their well-being — they were looking for escapism, something that could help them sleep, calm their anxiety, and enhance their overall sense of wellness."
With that missive, Givaudan stepped up efforts to bring Well&Be to market. The company is uniquely qualified to do so thanks to the research it has regarding ingredients combined with its technologies. Its Well By Design Toolbox includes: DreamScentz [a patent-pending technology to design fragrances that optimize sleep quality]; a suite of mood-enhancing technology patents including MoodScentz+; and VivaScentz, a fragrance technology that enables fragrances to be crafted with well-being benefits. Additionally, Givaudan counts two innovative solutions in its portfolio — Phytogaia, Thalassogaia, and Geogaia, which are inspired by nature and allow perfumers to bring the benefits of forests and oceans and after the rain into perfumes.
"Phytogaia taps into the ancient wisdom of forest bathing and the calming effect of trees. Thalassogaia is well-being inspired by our planet's blue space…the feeling you get sitting by a lagoon or by a walk on the beach. Geogaia captures the delight of nature after the rain. It is all those well-being benefits in a product," says Jenine. "Everyone has a story about a scent that triggers a happy and comforting memory."
While consumers have long felt the power of scents, Givaudan's research lends proof to the theory. The industry will have a chance to experience Well&Be in real life with a pop-up at Givaudan's studio in New York City from May 22 to May 31. "We are inviting people to the Well&Be Lounge to hear what consumers told us about their wellness priorities, discover what is behind our well-being technologies, immerse themselves into our Well&Be wellness hubs, and smell the future of wellness," explains Jenine.
For more information on Well&Be contact: Joy Hernon, Givaudan PR & Digital Communications Lead