Woven throughout Ceremonia's core roster of shampoo, conditioners, scalp care, and styling products is a signature attribute that runs deep within the foundation of the LatinX beauty brand: scent. Today the beauty maverick is breathing life into that attribute by creating a stand-alone fragrance item that looks to serve as harsh competition in the rapidly evolving category.
Exactly three years since the launch of Ceremonia's first SKU, Aceite de Moska, the brand officially debuts Perfume de la Tierra (which translates to the fragrance of the land), a clean, modern fragrance that Babba Rivera, founder and Chief Executive Officer of the brand, says speaks to the strong connection Ceremonia has had with scent since day one. To get to this point of category expansion, its been a natural evolution for Ceremonia given the brand had already established its keynotes with its hair care roster.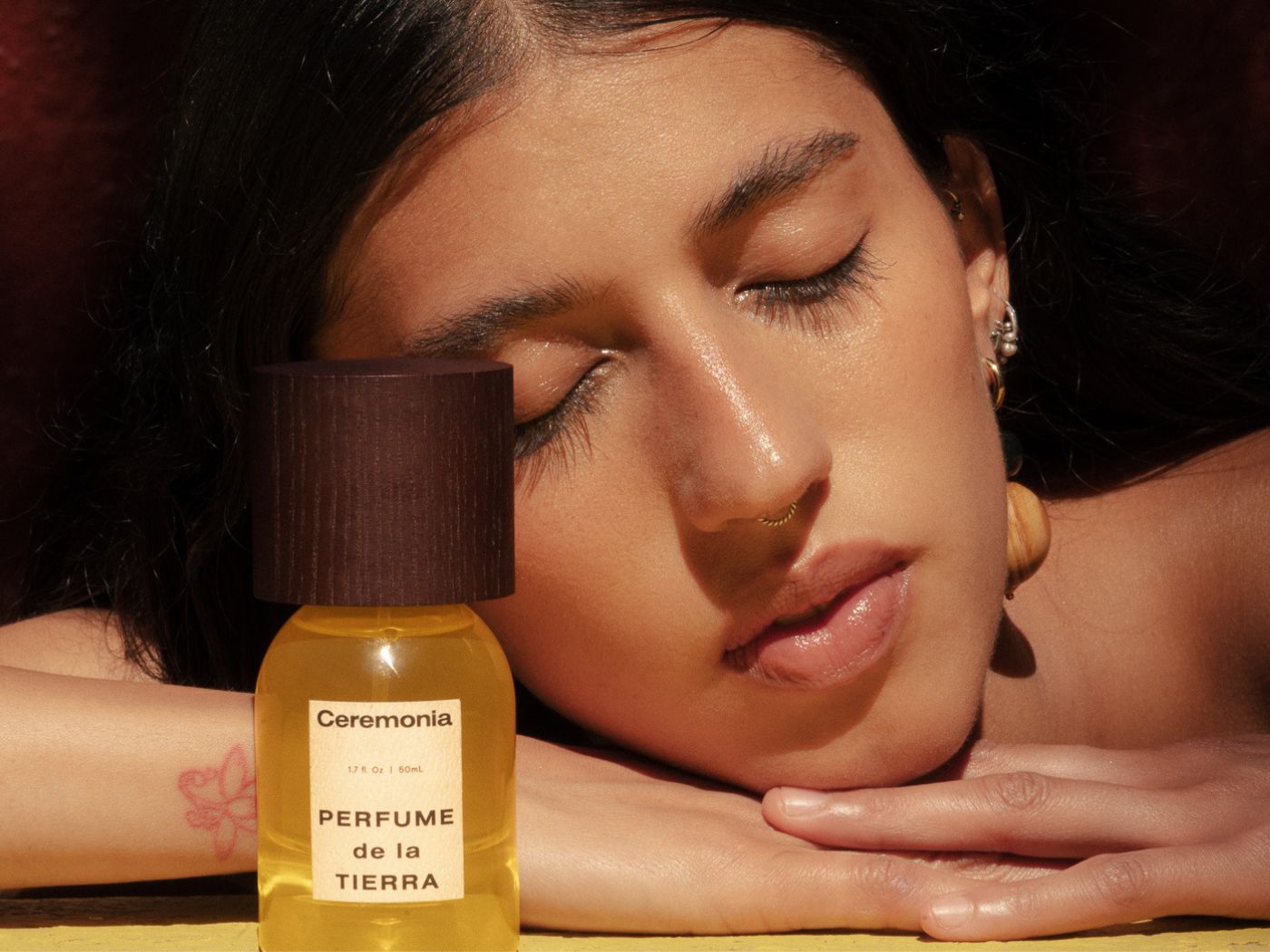 Perfume de la Tierra ($65 for 1.7 oz) comes free of colorants and has a cultural story on its back, along with a gender-fluid positioning. Bergamot hits the top note with a splash of basil and pink pepper; jasmine and peach cement the heart of the perfume; and the base settles in with warm notes of tonka bean, vetiver, and driftwood. Tonka beans are native to Venezuela, not only lending itself as an ingredient that's been generationally used in fragrances in South America for centuries but one that is sourced and harvested by indigenous communities.
"When we look at the fragrance industry, it's actually one of the fastest growing categories in beauty, but it's still a free for all when it comes to toxins," says Babba. Ceremonia's version delivers an elevated fragrance that feels and smells like traditional fragrance but is clean formulated. "Fragrance is actually in a very similar place hair care was two and a half years ago in the sense that customers are becoming more and more aware of ingredients, safety, and are demanding more transparency."
While the launch stands as a smooth foray into prestige fragrance, a masstige price point honors Ceremonia's virtue of accessibility.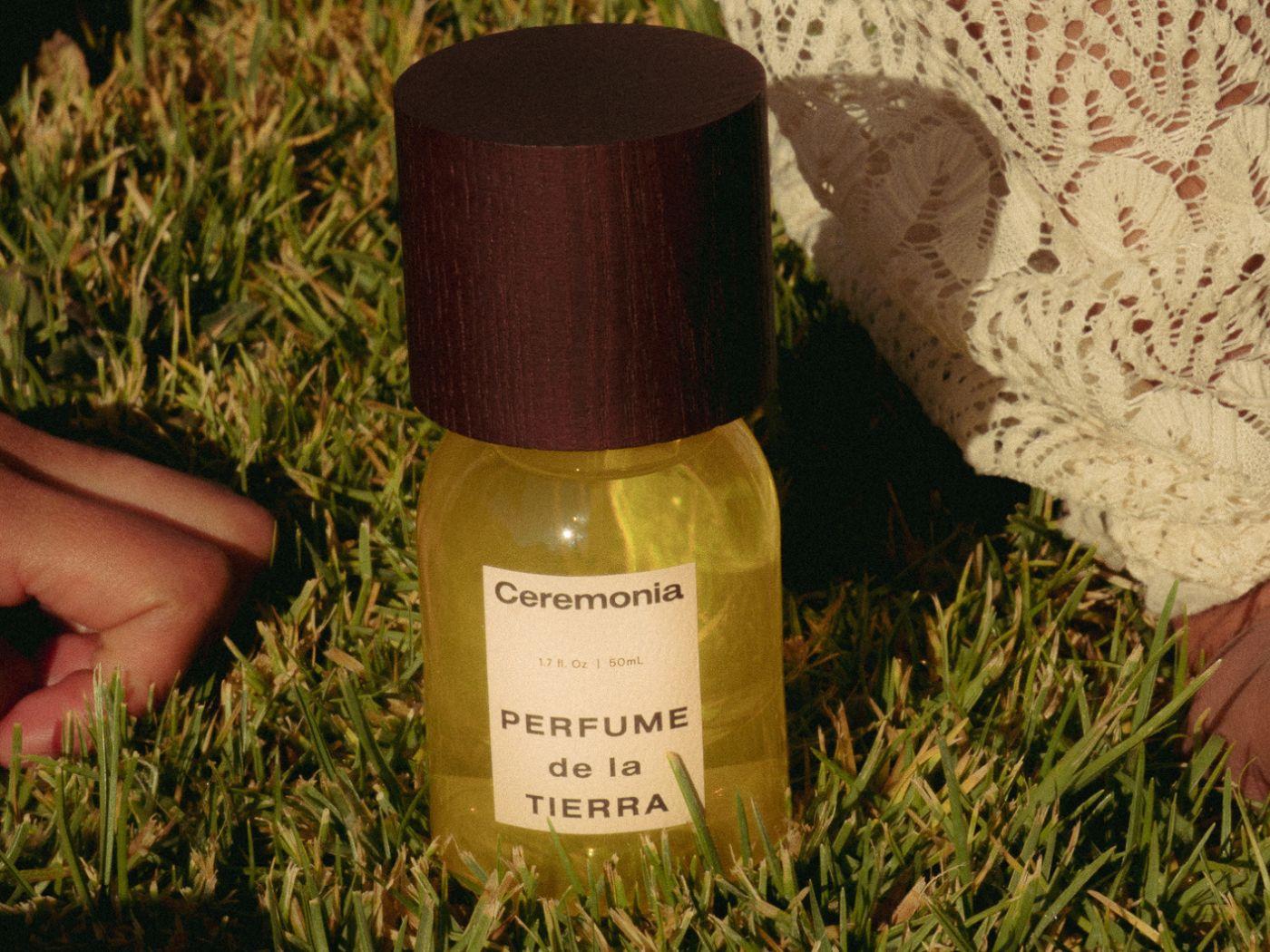 Timing of the fragrance launch, Babba says, makes sense both for the brand and for meeting market needs. "It's always an interesting duality when you have categories that are rapidly growing while consumer demand is very clear, but the offering is not following. I would say from an opportunistic standpoint, now is a perfect time (for the launch) but from a brand standpoint I don't think we could have done it earlier because we really wanted to establish ourselves as a trusted brand first."
Developing the fragrance took a bit over a year. And since colorants were left out of formulas, a strong focus on packaging was made to achieve the desired luxury look and feel of the finished product. From a yellow glass bottle to commissioning local photographers across Latin America to capture Venezuelan nature for the De La Tierra brand fragrance campaign, Babba mentions that in many ways, Perfume de la Tierra is the missing piece to Ceremonia. "With this fragrance we were able to re-introduce the brand to the world because it's so rooted in our culture and our soil and every detail of this launch has been a tribute to the brand's DNA. From the campaign imagery being photographed at [Mexican architect] Luis Barragán's house in Mexico to the local talent we worked with."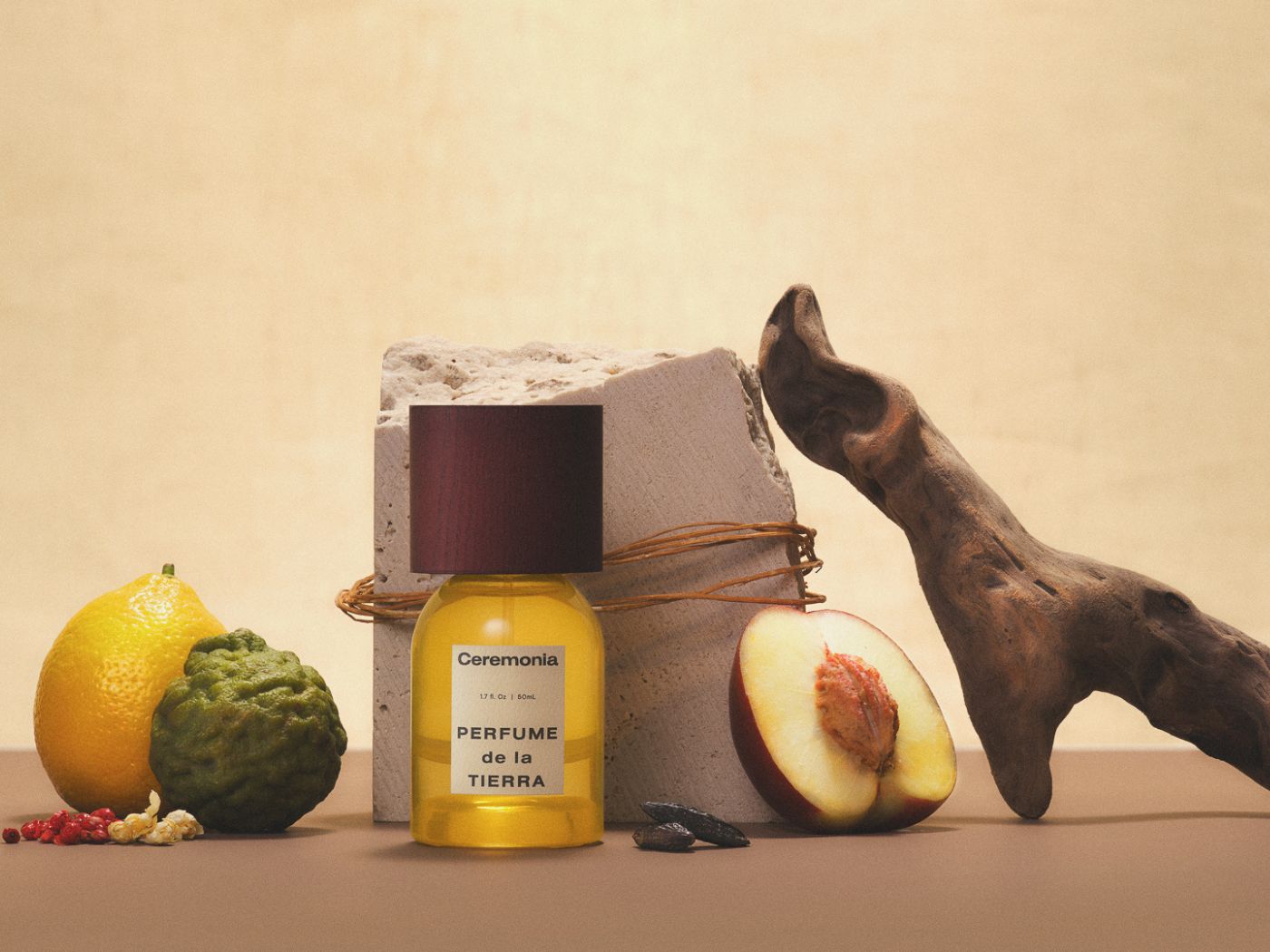 Ceremonia's growth trajectory has realized significant success through its direct-to-consumer e-commerce platform, ceremonia.com, and online and in-store at Sephora with sales tripling year-over-year for the past two years. On May 30, Perfume de la Tierra will be available on Sephora.com and Credo.com; it will be one of the first fragrances that meet Credo's clean beauty standard.
Entry on Sephora.com came in July 2022 followed by the debut of a branded in-store tower across 83 Sephora locations in September. Indicative of the brand's strong performance in-store, Ceremonia is now sold in all 500 Sephora stores. Its next big opportunity with the retailer is to be part of its "Next Big Thing in Hair" curation.
Today a team of 15 employees — up from three in 2020 — include recent key hires Dana Onyewu as Chief Commercial Officer and Lindsey Walker as Director of Marketing, both of whom will help scale the brand. And now, with Ceremonia's closing of a recent Series A funding led by Sandbridge Capital, the brand announced it raised $10 million dollars. "I feel really honored that [Sandbridge Capital] are putting their bets on Ceremonia being the next breakthrough in beauty."
The young brand has big projects on the horizon. Ceremonia's first flagship store is set to open in Soho this summer — a space that will share its brand story in a location significant to its birthplace.