Sharon Chuter is bringing her spark, spunk, and salesmanship into consumers' homes with the launch of her inclusive beauty brand, UOMA Beauty on QVC in March across its TV, e-commerce sites, digital streaming, and social platforms. A specific programming date is still being decided.
"It has been four years in the making. I started talking to QVC before I launched the brand and we were going to go on in 2020, but then the pandemic happened, and it wasn't the right time. Now it is," says Sharon, who founded UOMA Beauty, a makeup line designed for all skin tones, in 2019.
UOMA is a good fit for QVC as it builds out diversity in its beauty lineup.
"We have been following the UOMA brand for quite some time and have admired Sharon for how she is disrupting the beauty industry and inspiring brands and retailers to think differently about inclusivity in beauty," says Anna Baker, Vice President, General Merchandise Manager, Beauty, QVC. "We have been looking for the right moment to bring her to the QVC family. Our month-long 31 Days of Makeup event felt like the right opportunity to celebrate Sharon as the beauty influencer she is as we celebrate makeup for Everybody and Every Body."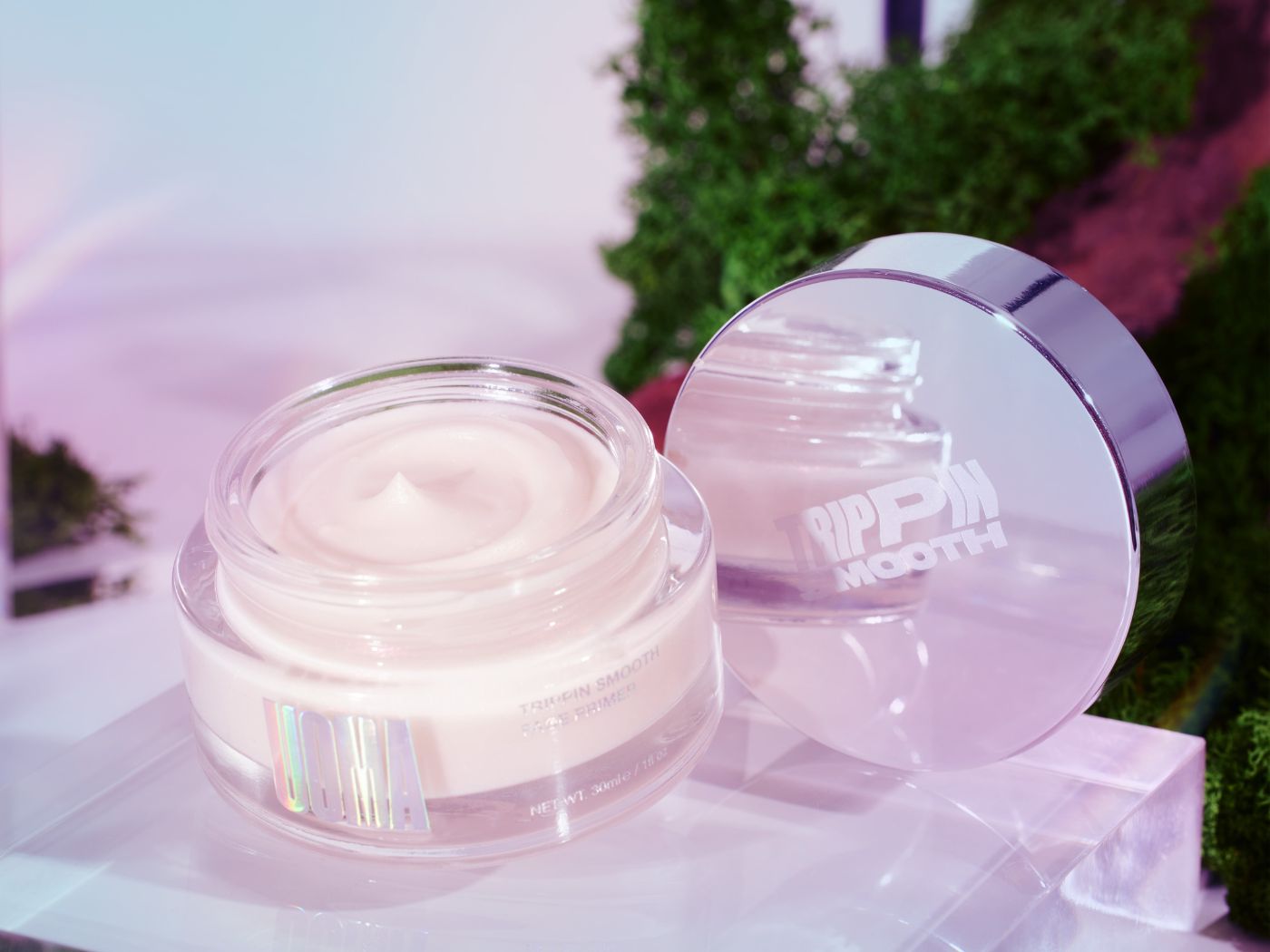 Sharon will appear live across all digital streaming platforms as part of the month-long event. Several of the brand's best-selling items include the Trippin Smooth Powder, Stay Woke Concealer, and Drama Bomb Extreme Volume Mascara. All will be featured and shown on a range of skin tones as part of QVC's story telling component. UOMA's full collection consists of 51 shades across foundation, concealers, highlighters, contour sticks, and a range of eyeshadow palettes, lipsticks, and lip glosses.
Sharon can't wait to tell her story. "As an operational founder, I am the CEO and it distracts me from what I really love to do — create products and talk to the consumer," she says. "Now that I have a team in place, I can get back to that and QVC is the first step in that journey. I am tickled pink, purple, and every color on the planet. I am excited to connect one-on-one with shoppers and give them that UOMA magic firsthand."
Passionate about her brand and not one to hold back, Sharon says she's nervous about hitting the airwaves. "I talk really fast so I'm practicing slowing down. I will do what I always do and that is to be real. We are going to have fun," she says.
That's exactly what QVC expects, says Anna. "UOMA Beauty has a cult following so we're excited to welcome these customers to QVC. We've always sought out brands with great stories to tell and a great storyteller to bring the brand to life — someone who is authentic and passionate about their brand. Sharon is a dynamic storyteller and we are confident that she will bring this brand to life across our platforms and inspire our customers with her passion," Anna says.
In turn, QVC is a great vehicle to show off products to an audience that might not be tuned into UOMA Beauty's social platforms. "We are going to bring some TikTok magic to QVC," Sharon says, adding that at the end of the month she'll reveal a product that will only be available on QVC until May this year. "It's a groundbreaking product," she teases.