As told to Victoria Kirby
The products flying off shelves at Bluemercury are a mix of tried-and-true favorites and unique, new items. We've seen a lot of great brands emerge with a focus on concerns that perhaps people weren't as comfortable talking about a few years ago, such as hair loss. Conversations around these topics are becoming more honest and open.
Skin care remains strong and was our best-performing category in the third quarter with a double-digit increase over 2021 on a comp basis. This was driven by treatment and skin-health subcategories like serums, face treatments, and facial SPF as well as by new brands within The Cache [a product discovery area within Bluemercury featuring new brands] including U Beauty, Ourself, Irene Forte, Plantkos, and Ziip. Clients are looking for personalized and targeted skin care solutions.
Makeup is strengthening after its pandemic-induced slump: color was our second-best performing category in Q3, increasing double digits over last year. This was driven by subcategories in eye and lip with industry innovation as consumers ventured back into full makeup routines with lipstick, lip gloss, eyeshadow, powder, and blush. People really want to have fun with makeup — they want that vibrant red lip or bright blue eyeshadow.
Fragrance was strong with a double-digit increase over last year driven by both personal and home fragrances. Fragrance is a segment of the business that we are leaning into as we see amazing brands emerge and established houses amplified. We are supporting the segment through personalization and education, ensuring the brand storying telling is a primary focus.
Below, the top product picks at Bluemercury.
Augustinus Bader The Rich Cream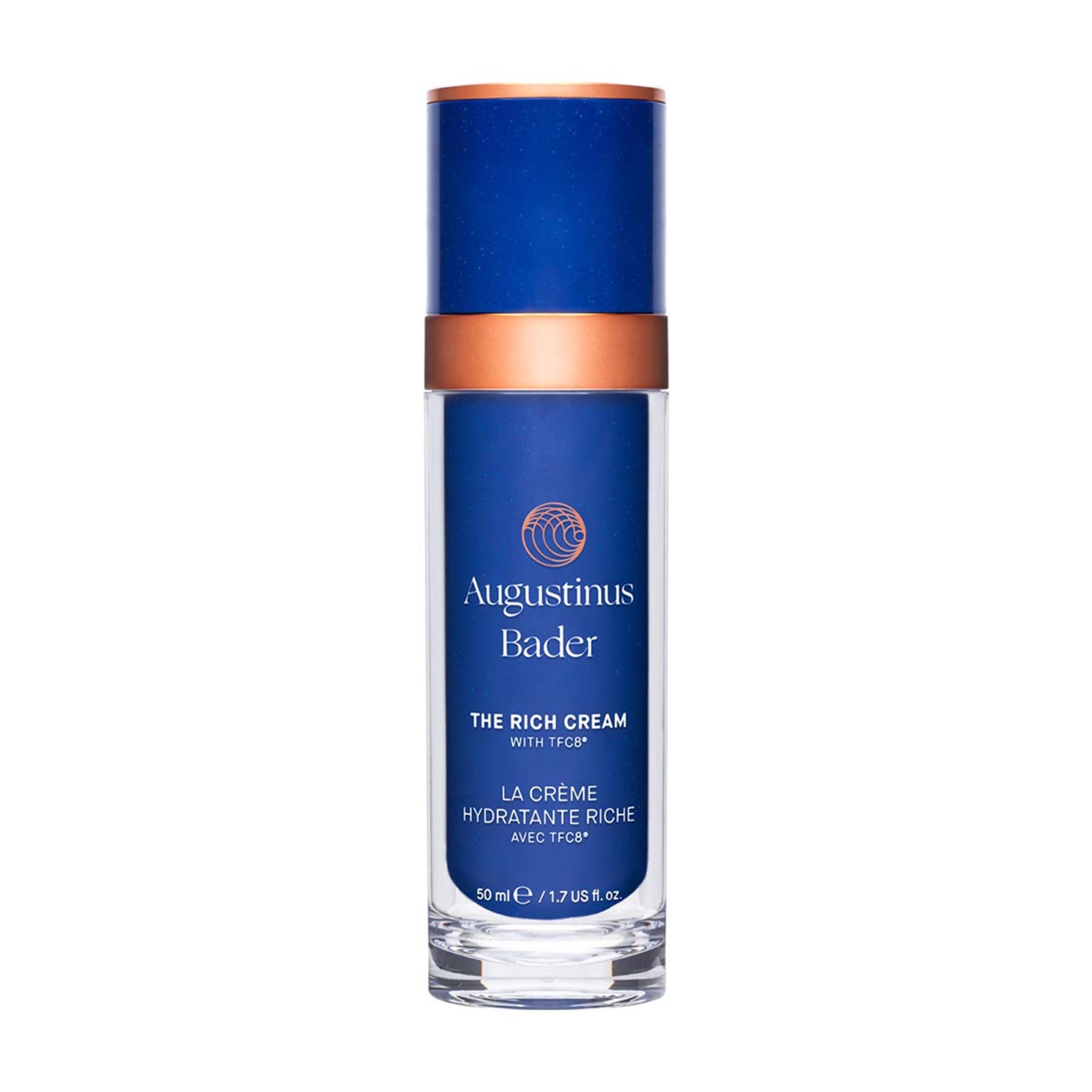 This is one of my personal favorites that's a continual top seller for us. We started carrying Augustinus Bader online and in one store back in 2019 when they were still relatively new. Now they're in over 100 stores and we continue to expand with them. The Rich Cream is the hook product that turns people on to the brand — it gets so much press coverage along with its lighter-weight counterpart, The Cream, which customers prefer for summer. Once people try The Rich Cream, they just keep rebuying and rebuying it.
The press hype is how a lot of people discover the product, but if the formula didn't deliver, then the replenishment rate would not be so high. Customers like that it's nourishing but not heavy or greasy, and many report seeing and feeling an improvement in the tone and texture of their skin. They also love that it's a brand founded by a professor of stem cell biology — they're intrigued by Augustinus' story and how he created the patented TFC-8 complex, and that there's 30 years of research behind it. It reassures customers that the product didn't just come out of nowhere. There's real science behind it.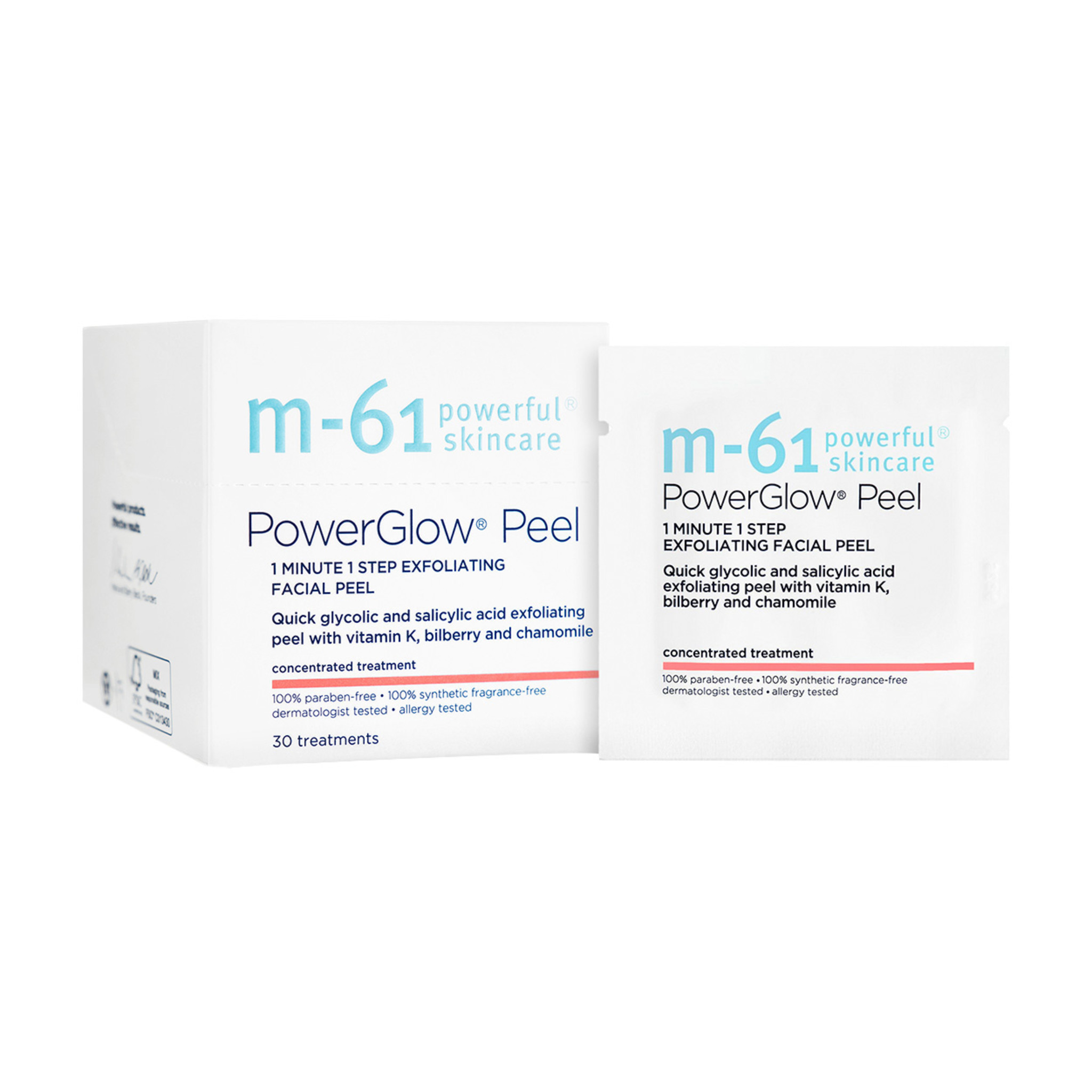 M-61 is our own proprietary brand, so it's exclusive to Bluemercury. The PowerGlow Peel has a major cult following because people love instantaneous results, so once they try this exfoliating treatment, they're obsessed. You notice a difference within a minute of using it: your skin feels smoother, firmer, and incredibly soft, and the peel is non-irritating. In our consumer tests, 97% of people saw an immediate improvement in the appearance of pore size and 91% saw improvement in the appearance of fine lines and wrinkles. The formula has both glycolic acid and salicylic acid to dissolve dead skin, as well as lavender and chamomile to calm and soothe. A lot of men use this peel, I think because it's one step and one minute so it's just really easy.
The product has also been mentioned by celebrities like Drew Barrymore and Hillary Duff so the awareness around it keeps growing. Every holiday season, we offer a limited-edition pack of 100 peels for $172 and it's gone in two seconds because it's almost half the retail price, so it's such a good value. I worked in one of our stores the day before Thanksgiving when we kicked off the promotion, and the amount of people who came in to buy the 100-pack was unreal.
HigherDose Infrared Sauna Blanket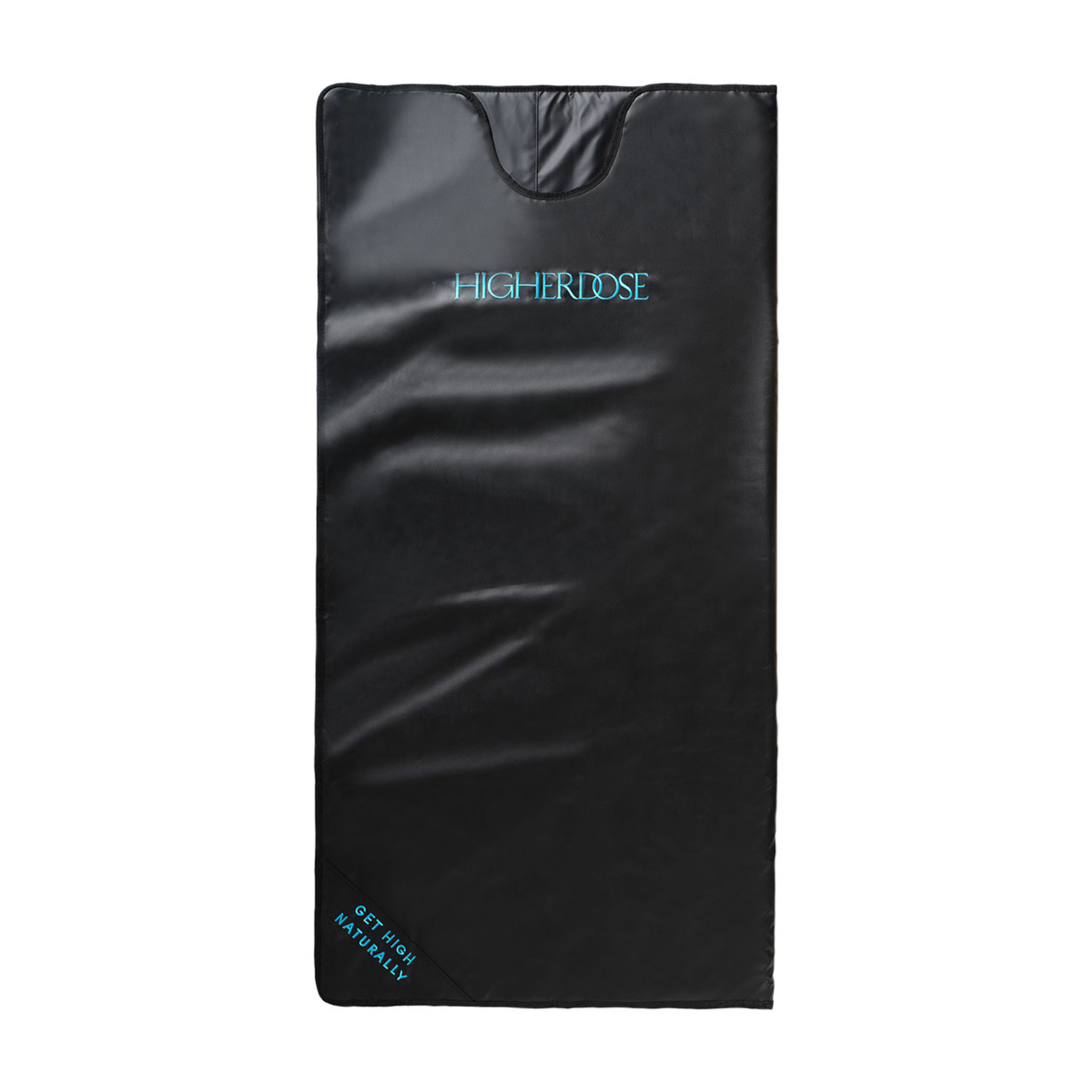 We began carrying HigherDose about a month ago, and the Infrared Sauna Blanket is already on its way to becoming a bestseller. It's designed to be a relaxing, 30-to-45-minute heat treatment that helps you sweat out toxins and temporarily increases your blood flow, which in turn gives you an uplifting high similar to a post-workout mood boost. And your skin really glows afterwards.
There's so much buzz around this item. HigherDose has done a great job with the marketing. Despite the high price point, it's selling very well, I think because people are willing to invest in a product that brings the benefits of a spa wellness treatment into their home and lets them do it at their own convenience.
SkinCeuticals C E Ferulic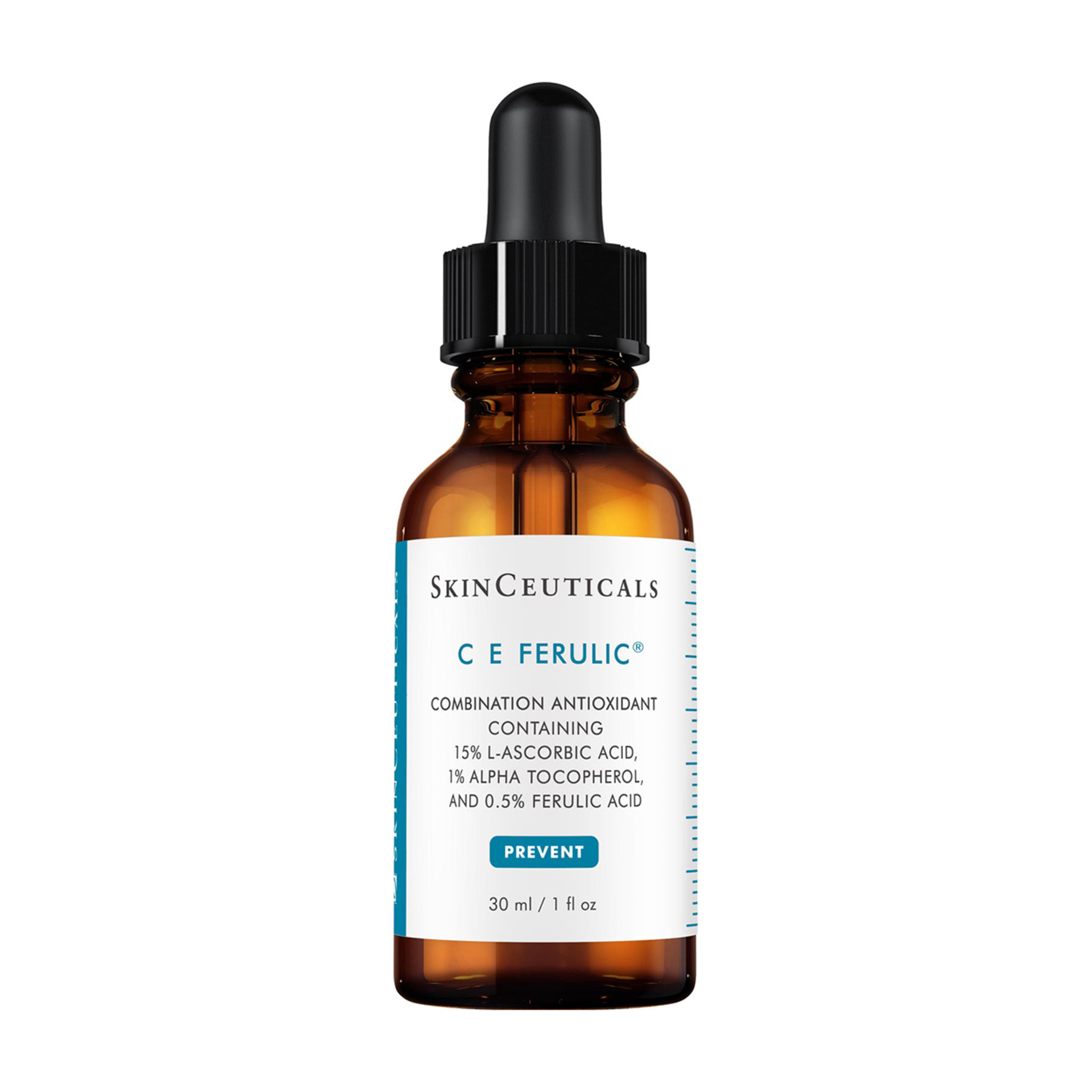 This antioxidant serum is practically legendary, and it's remained a top seller for us for seven straight years. It just never slows down, probably because it's one of the most talked-about skin care products while also being highly respected in the dermatology community. It gets tons of press mentions and beauty awards, many dermatologists recommend it to their patients and when they're interviewed for skin care articles, and it's regarded as one of the most efficacious antioxidant serums on the market. It's been hailed in peer-reviewed scientific journals, and when people hear the backstory about how its vitamin C technology was developed by a dermatologist who was a Duke University professor and the so-called "father of vitamin C," they trust its efficacy. Plus, as vitamin C serums go, it's a very elegant formula that's not sticky, the scent is quite mild, and even with 15% l-ascorbic acid, most people's skin tolerates it very well.
U Beauty Resurfacing Compound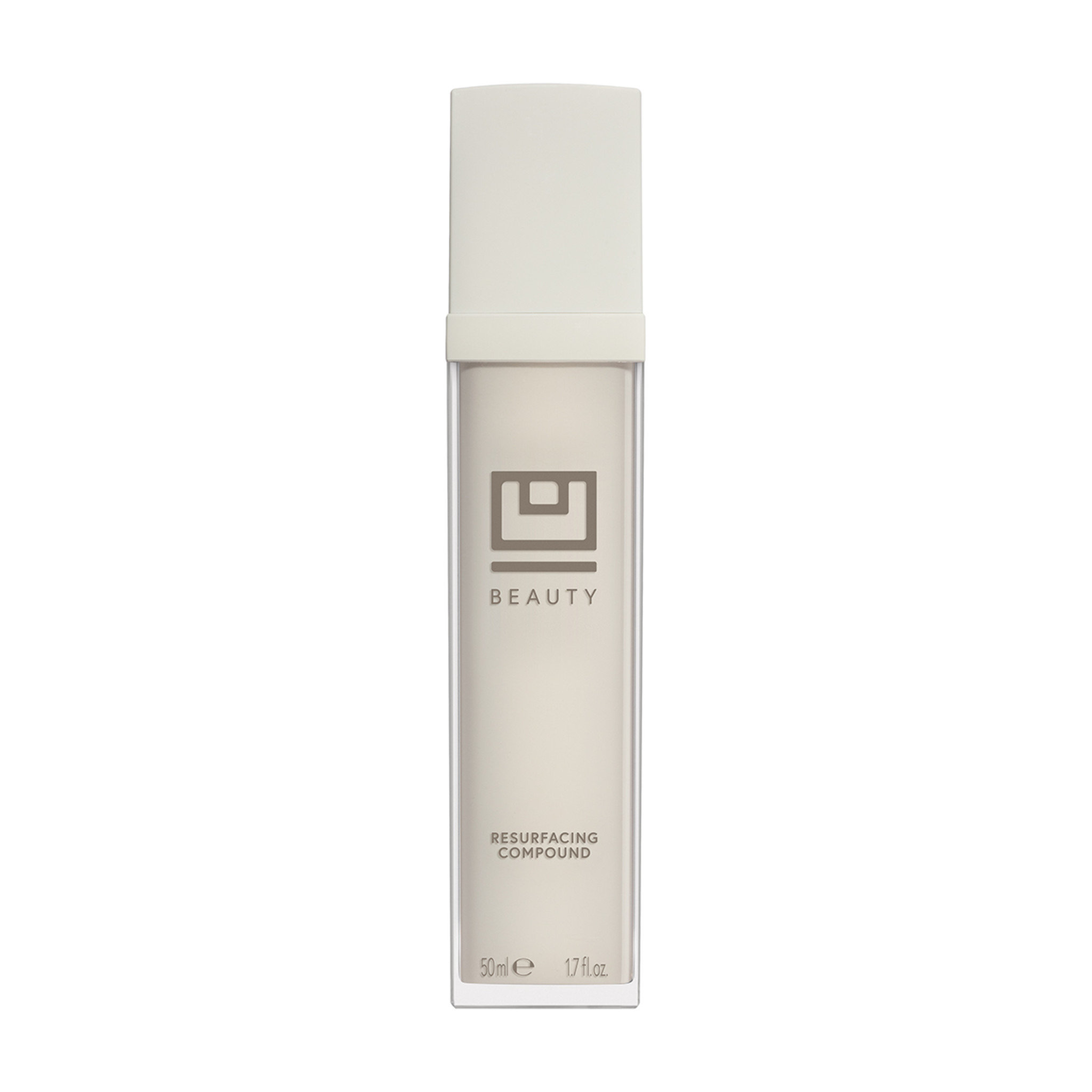 We launched U Beauty this past October in 20 doors, and the Resurfacing Compound flew off of shelves in all 20 stores. The founder is Tina Craig, one of the O.G. fashion influencers who's now a highly successful entrepreneur. Many people know her as Bag Snob, the popular fashion blog she started in the mid 2000s. Tina is such an authentic person and her followers really trust her because she doesn't just talk about her own brand — she'll recommend products that she has no affiliation with. She has genuine clout, and she's so supportive of Bluemercury on her social and in person — she'll come into the stores near her home to talk with customers and with our in-store beauty experts. You don't get that level of support from every brand.
I personally use the Resurfacing Compound, and a lot of our in-store beauty experts love it, too. It's a multipurpose daily treatment serum with retinol, AHAs, vitamins C and E, antioxidants, and hyaluronic acid. It features the brand's proprietary Siren Capsule technology which is said to recognize free radicals wherever they accumulate on the skin, neutralize them with antioxidants, then distribute key restorative ingredients to that area. Delivery systems that target the areas of skin that need the most help is an emerging trend in skin care, so I think we'll see more brands developing these kinds of technologies.
EltaMD UV Clear Broad-Spectrum Facial Sunscreen SPF 46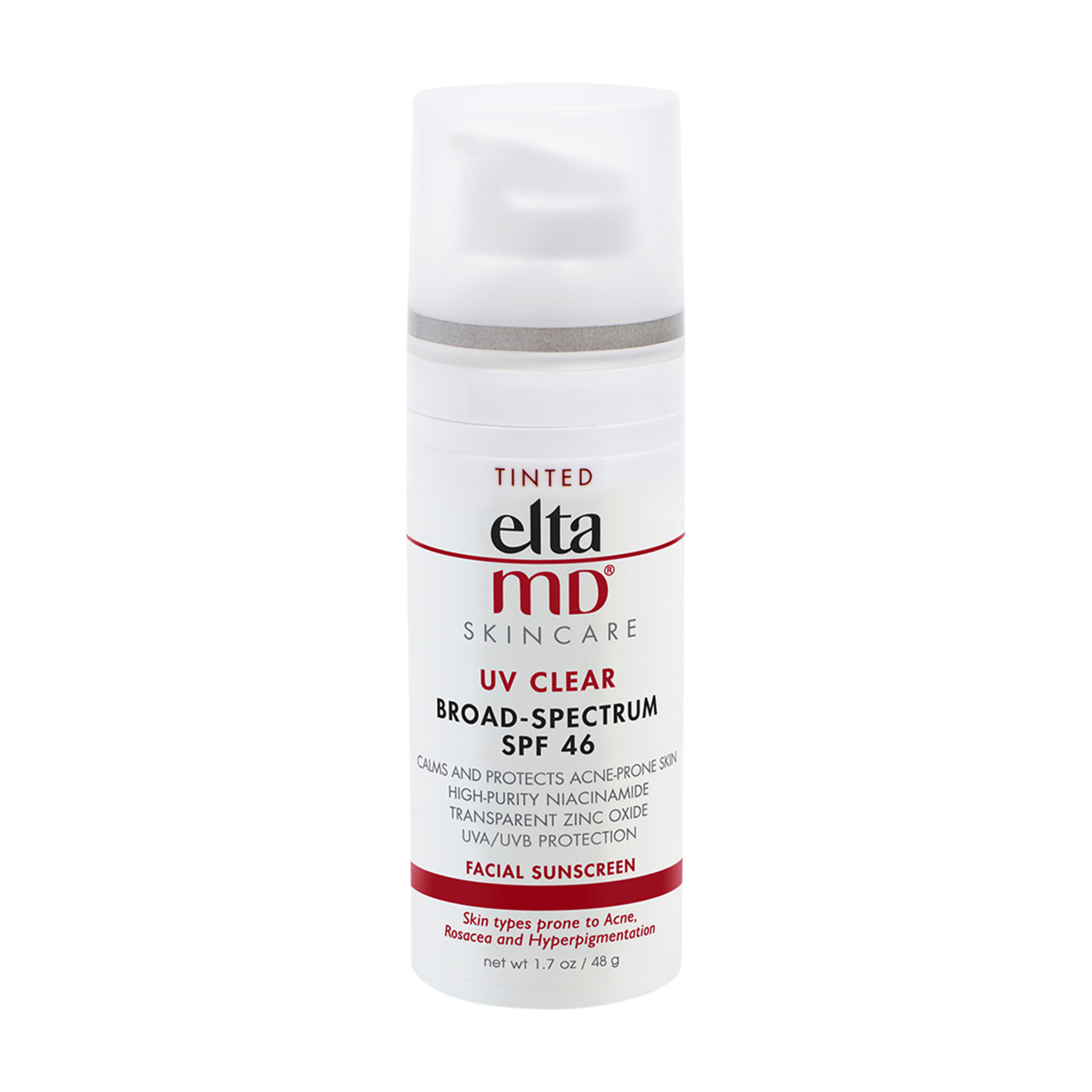 EltaMD has been one of the top-searched brands on our site for as long as I can remember and people are always coming into the stores asking if we carry them, so we were very excited to launch the brand online over the summer. The UV Clear Facial Sunscreen SPF 46 quickly shot to the top and is now one of our best performing online skus with over 750 reviews. People see EltaMD as an authority in SPF because their products are recommended so often by dermatologists and are mentioned in practically every beauty article about sun protection. So there's a ton of brand awareness.
We've all gotten better about making SPF part of our daily skin care, and customers love this product because it's great for sensitive skin or anyone prone to breakouts. The main sunscreen ingredient is zinc oxide, but the formula goes on completely clear so there's no white residue. It's oil-free and very lightweight, not sticky or heavy, and it layers nicely with other skin care products and under makeup. Plus, it has niacinamide, vitamin E, and hyaluronic acid, so you're getting skincare benefits as well. There's also a tinted version of the sunscreen that gives you a little coverage.
Chantecaille Future Skin Foundation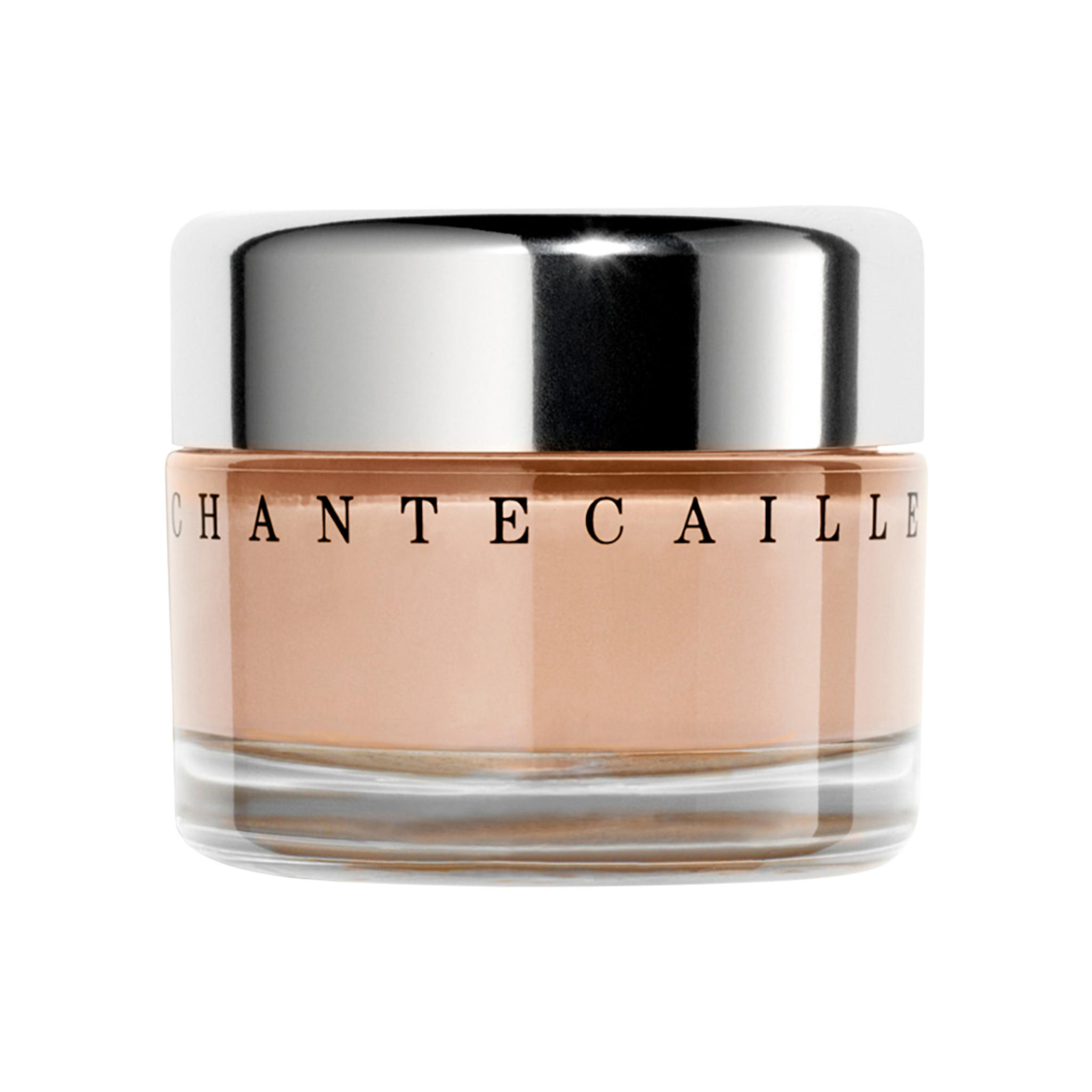 Chantecaille has always been a top seller for us, but this foundation exploded when earlier this year the lead makeup artist for HBO's Euphoria said it's one of her most-used products on set, which led to a zillion videos and mentions on TikTok and Instagram where people raved about the formula. And honestly, it is amazing. Foundation is so hard to get right because no one wants to look like they have makeup on, but often, you want more coverage than just a tinted moisturizer. This Chantecaille foundation delivers what we're all looking for: it makes your skin look like skin, only better. It's super hydrating, evens out your complexion, and is incredibly lightweight. The oil-free gel spreads very easily across your face, even on dry skin, and it's buildable so you get can really good coverage, but it's so comfortable and feels like you have nothing on. It never cakes or settles into lines and pores — it's just the perfect texture and finish that makes you look fresh. I tell everyone to try this foundation and then I'll run into a friend and say, "Wow, your skin looks amazing, what have you been doing?" and they'll tell me it's this Chantecaille foundation that I recommended to them. And you know how it is with foundation: once you find the one that works for you, you're a customer for life.
R+Co Bleu Lifestyler Volume & Texture Spray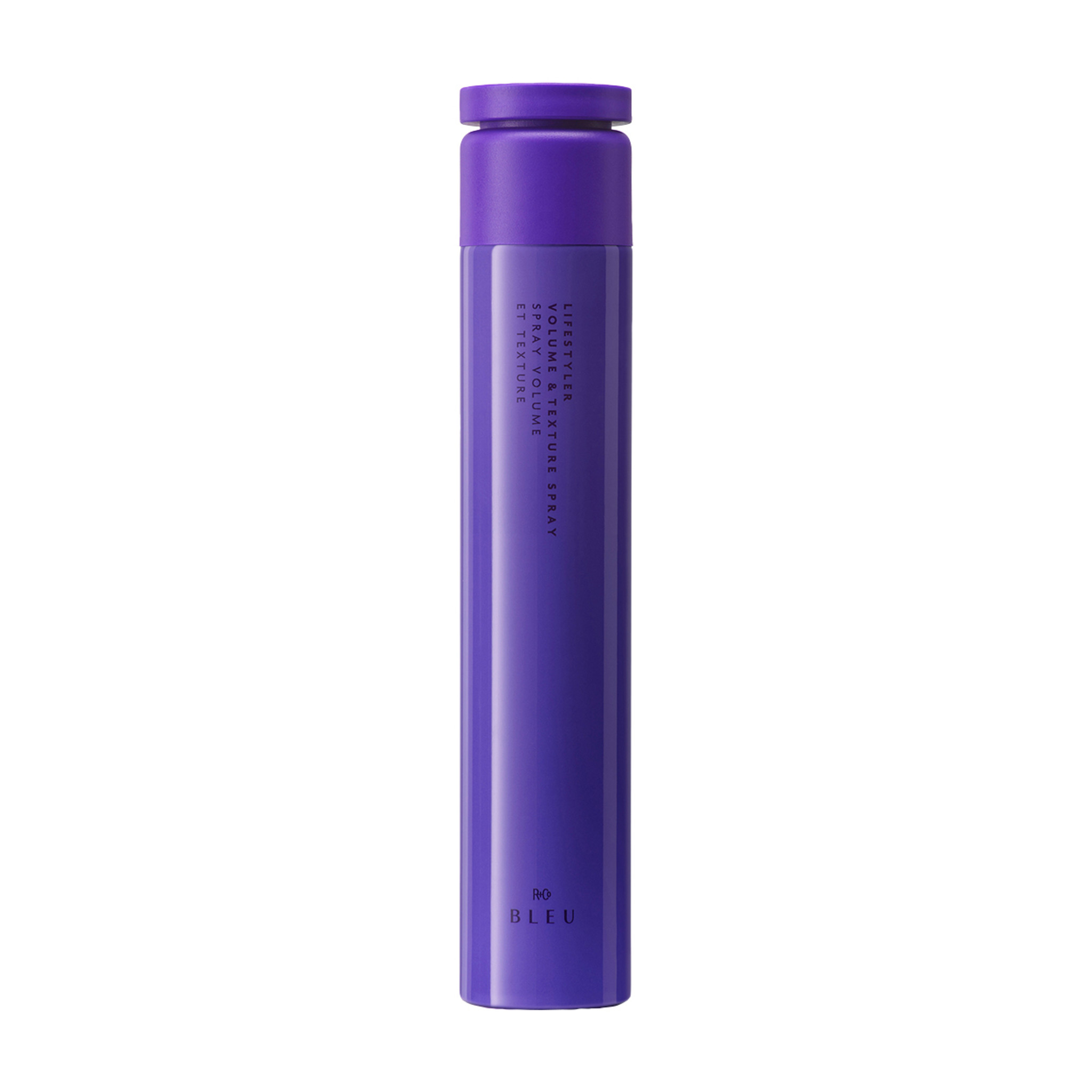 R+Co is known for their great styling products, and this higher-end line, Bleu, is like the couture arm of the brand. We carry the Bleu collection in about 100 stores and from the day we introduced it about a year ago, we focused heavily on this thickening and texturizing spray. It was already a top sku for the brand and we thought it would marry well with our clientele, so our in-store beauty experts led with this product when talking to customers. Because it goes on dry hair, our experts were able to demo it on the spot, so customers could immediately see what it does and how it feels.
I think many people, myself included, are trepidatious about styling products — we don't want to look or feel like we have product in our hair. This mist creates incredibly natural-looking volume and texture in the softest way. It's completely weightless yet adds fantastic body and that beachy texture that people love without any sticky, crunchy, or gritty feel. I call it the tinted moisturizer of hair care because it's even more lightweight than some of the well-known dry texturizing sprays. And it's versatile across different hair types: I love it on my fine hair, but the girls on my team with thicker hair or wavy or curly textures all use it, too. So, it's a universal styler and the scent is mild and pleasing, like a subtle apple fragrance.
The Maker Fire Eau de Parfum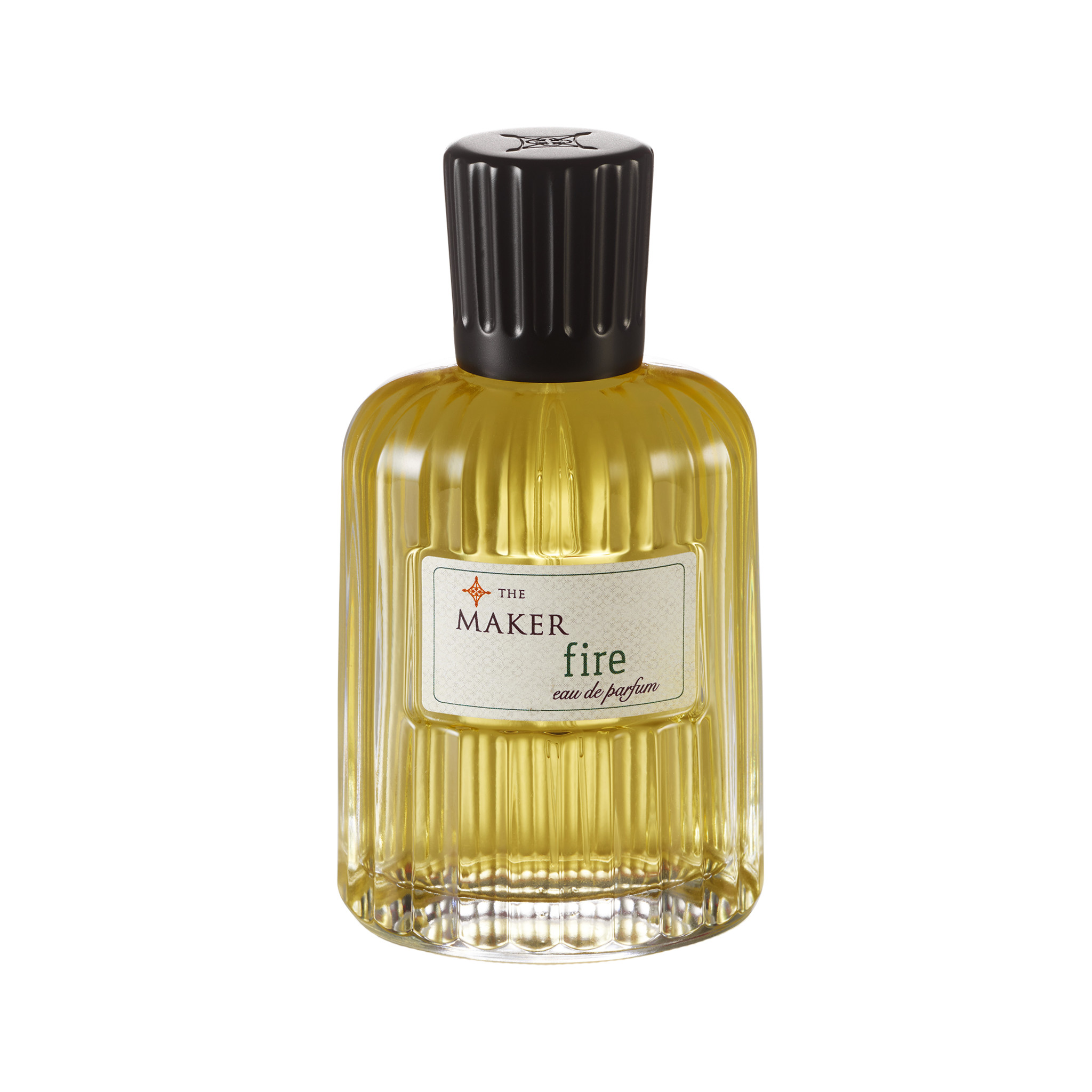 We carry this fragrance brand in a very limited number of doors, and it's doing incredibly well. The Maker is a chic boutique hotel in upstate New York with its own line of gender-neutral, vegan fragrances inspired by experiences and moments at the property. Both the hotel and the scent collection are co-founded by Lev Glazman and Alina Roytberg who founded the iconic Fresh beauty brand. Another parfum by The Maker, Stag, won Indie Fragrance of the Year at the 2022 Fragrance Foundation Awards, so the brand is making its mark in the perfume industry.
As I mentioned, people are gravitating toward niche fragrances with cool backstories, so customers are really intrigued by the story of this brand and the founders. The Maker is where we see the fragrance industry heading: creating scents that remind people of experiences and make you feel a certain way, in addition to smelling nice. Their top seller, Fire, which is inspired by The Maker Hotel's lounge bar, is a slightly smoky gourmand fragrance with vanilla, juniper berry, and a bit of tobacco. It's surprisingly soft and there's something quite sultry about it, but in a very understated way. Customers like how this perfume evokes the feeling of being nestled in a sexy, cozy bar by the fire. It's not that people want to smell like a fire — they're into the mood of this scent and the emotional response that it triggers. It'll be interesting to see how this new and different approach to personal fragrance continues to evolve.