If you're of a certain age, Vacation, founded by Marty Bell, Lach Hall, and Dakota Green, might remind you of the days you sat out in the sun, alongside a bottle of baby oil or heavily coconut-scented sunscreen, working on a "healthy" tan. And while you probably aren't nostalgic for sun damage, you may long for those more care free days in the rays. Enter Vacation, which, according to Lach, launched with a singular mission: make sunscreen fun. The brand's vision is clearly resonating with consumers — of all ages. Blending the most up-to-date sun-care science with playful formats (such as a Reddi-Wip-inspired sunscreen and a baby oil with SPF30), Vacation has experienced a 400 percent growth in sales year over year since its launch in June of 2021, according to London Nielsen Krupski, the brand's SVP of Sales and Commercial Strategy. On a recent Zoom call, Lach and London turned on their beach backgrounds (natch) and let us in on how they were able to make waves in the sunscreen market.
It all started at a beach in Mexico where Lach was enjoying cocktails with one of Vacation's co-founders — while wearing sunscreen, of course. The two questioned why, despite being used in such fun places, sunscreen was so, well, boring. "I mean, why can't I have a sunscreen that matches my Mojito?" Lach wondered.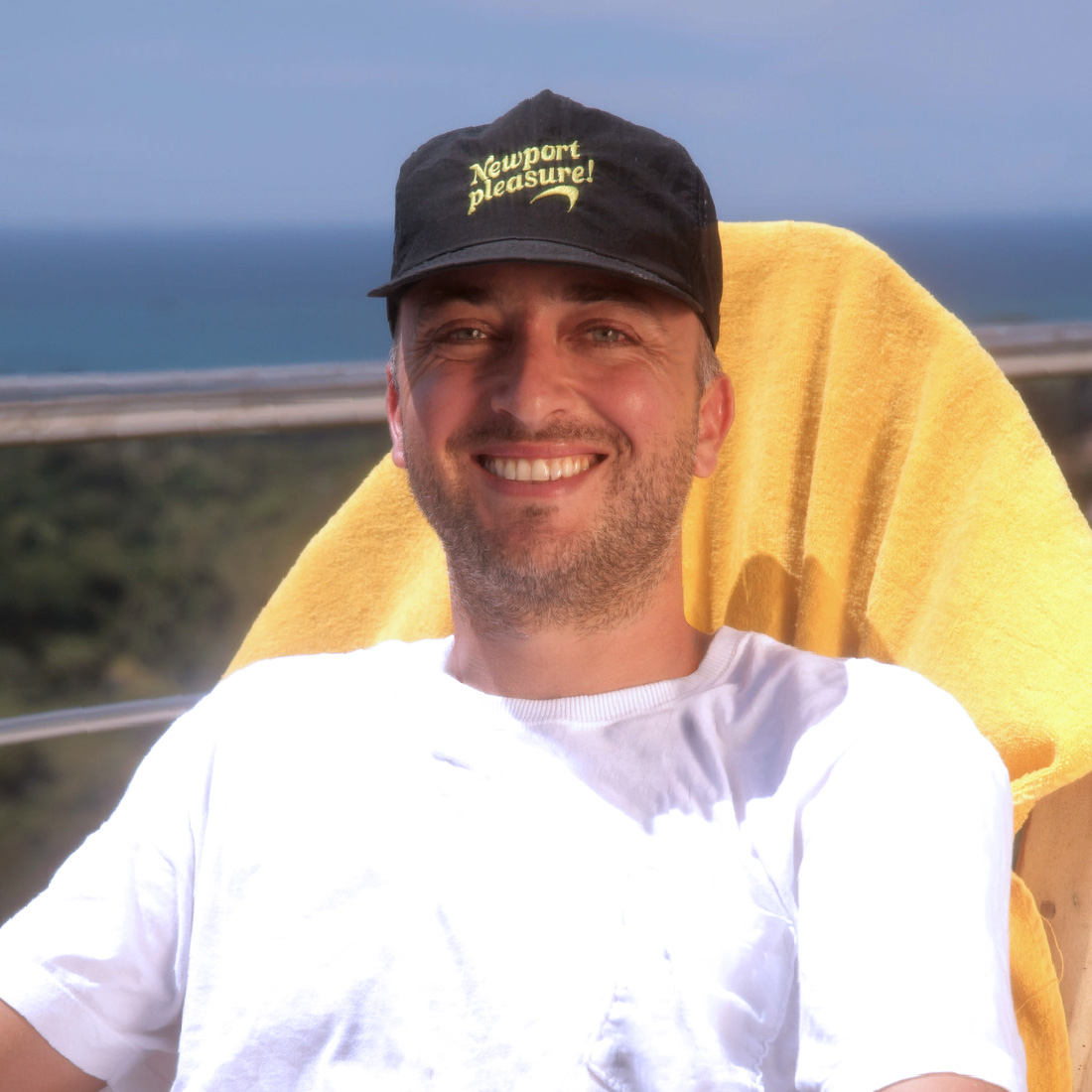 So, he and his soon-to-be business partner started researching the history of sunscreen and Vacation was born.
"Back in the 80's and before, it was a lot more fun. It was about tanning. It was indulgent, and the marketing played into that. But as tanning became taboo, the packaging became more clinical and responsible — which is good, of course. But people are largely on board with that message now, so it's time to have fun again," Lach says.
For those who weren't teens in the 80's, Vacation's products simply come as a breath of fresh air. Millennials and Gen Z have embraced the brand on TikTok to the tune of 60 million views (and counting) for Vacation's Classic Whip SPF 30 Sunscreen Mousse — which was developed with input from the Clayton Corporation (inventors of Reddi-Wip).
In addition to next-level packaging, an innovative growth strategy has helped accelerate Vacation's success. Vacation is expanding nationwide at fashion mainstay Anthropologie and is featured prominently in Free People, Kith, Urban Outfitters, Aerie, Poosh, Reformation, Year of Ours, Terez, Club London, Chromat, and Nordstrom stores across the U.S.
"Beauty and fashion have always been closely tied," Lach says. "Consumers turn to both as ways to express themselves. But [until now] sunscreen hasn't been part of that conversation."
So, like swimsuits and sunglasses, which play prominently into vacation pictures, Vacation is developing more visually enticing sunscreens to ensure that sunscreen becomes part of that conversation.
"When we were on that beach in Mexico, we asked ourselves, 'What would make a sunscreen so fun that people would want to pose with it, like a fashion accessory?'," Lach says. The strategy worked. Since the brand's launch, 80,000 people have tagged Vacation on Instagram.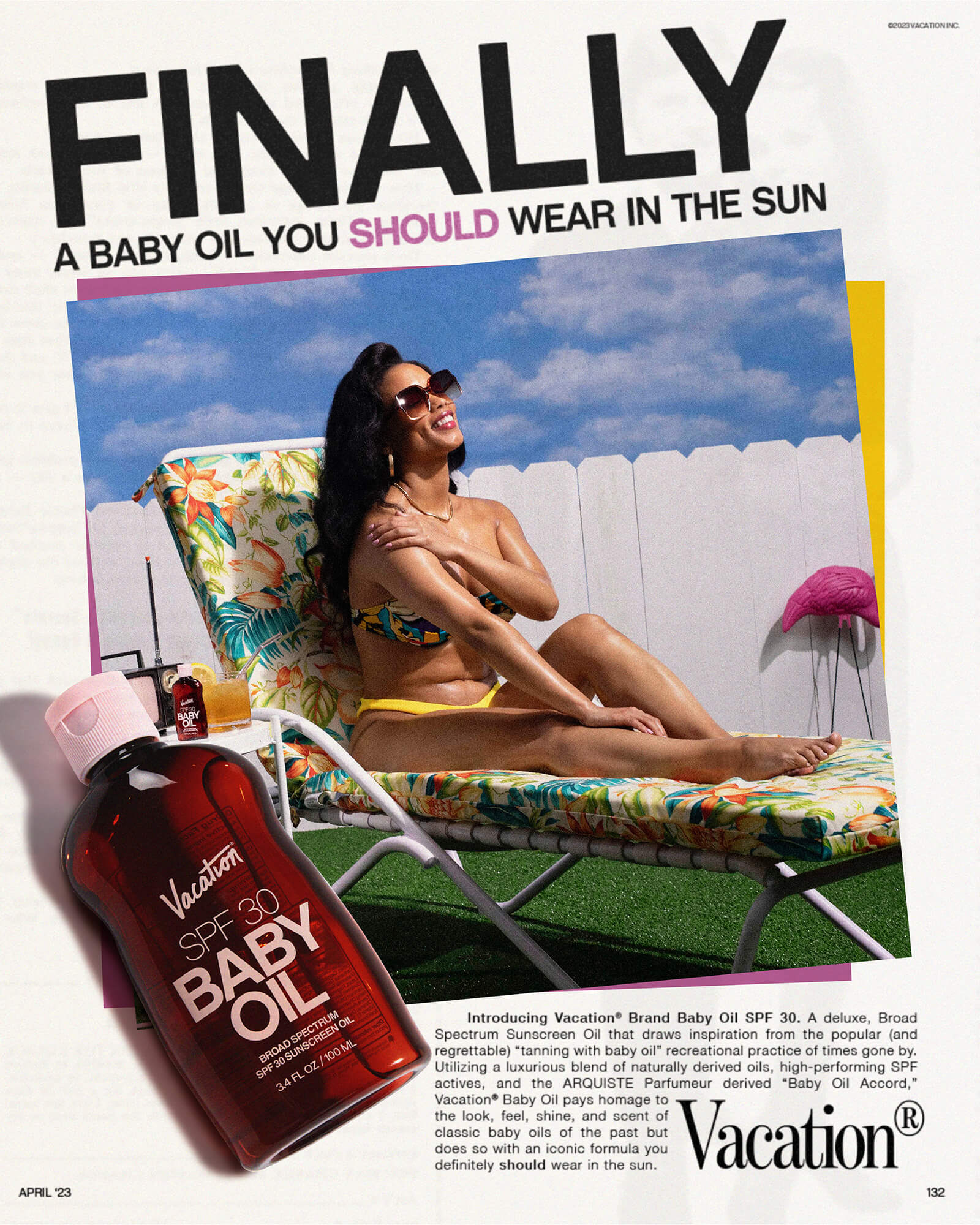 "We didn't pay for a cent of that," Lach says. "We just made something fun enough to talk about and share."
Of course, investors helped, too. The brand recently closed a $6 million Series A, led by Silas Capital. But another huge factor in Vacation's success has been out-of-the-box thinking at every turn, starting with the company's original push to encourage people to become team members and receive special benefits as "employees" by filling out online business cards with whimsical titles, such as "Executive Cabana Girl."
"We signed up 15,000 people with their name, phone, and address in 24 hours," Lach says.
Other details "meant to put a smile on your face," says Lach, include the sun-related products Vacation sells, including Vacation by Vacation EDT, billed as the scent of sunscreen and summer, the Ball Boy Scented Candle, which features (among other notes) Prince cotton sweatbands, and a sunscreen-scented air freshener.
Still, Lach sees "remarkable products" as the brand's real starting point. "Good products that people want to talk about. That's 80 percent of it," he adds.
Although the efficacy of Vacation's products might take a backseat to all the flash, it's worth noting that the line takes protection from the sun as seriously as it does its claim to enhance your leisure time. The entire range of 22 (and growing) products was developed with Dr. Elizabeth Hale, board certified dermatologist, and Vacation's Chief Medical Advisor. Vacation is also recommended by the Skin Cancer Foundation. Additionally, the line is Leaping Bunny certified and in compliance with the Hawaii Reef Act 104, London says.
So, what's next for Vacation? "We think there's a lot of different areas the brand could play in. But we are disciplined and professional about sunscreen," Lach says. In February, the brand expanded its offerings with SPF 50 versions of its best-selling Classic Lotion and Classic Spray (both of which initially launched with SPF 30 formulas). March saw two launches, the Super Spritz SPF 50 Face Mist (which has already reached best-seller status) and After Sun Gel. The SPF 30 Baby Oil arrived in April. But Lach says "we've got a long way to go still. In the next five years, we want to make some version of a sunscreen accessible to people everywhere they buy sunscreen. But in the long-term, it might be akin to the Margaritaville of the next generation, airport restaurants and stuff like that," he says.