As told to Laura Ziv
One of the greatest gifts that was given to me as a young woman was the gift of confidence. That, coupled with wanting and needing to earn money, was a big part of my existence as a kid.
I was raised outside of New York City. My parents divorced when I was seven. Post-divorce, my father was diagnosed with cancer. We had some financially challenging years, so from a very early age, I always worked. I had the gift of seeing opportunities around me, where I could solve a problem and make some money. From the age of 10, I was always babysitting and working odd jobs. If I wanted pocket money, I had to earn it. My parents told me that I could be anything I wanted to be if I was willing to work really hard.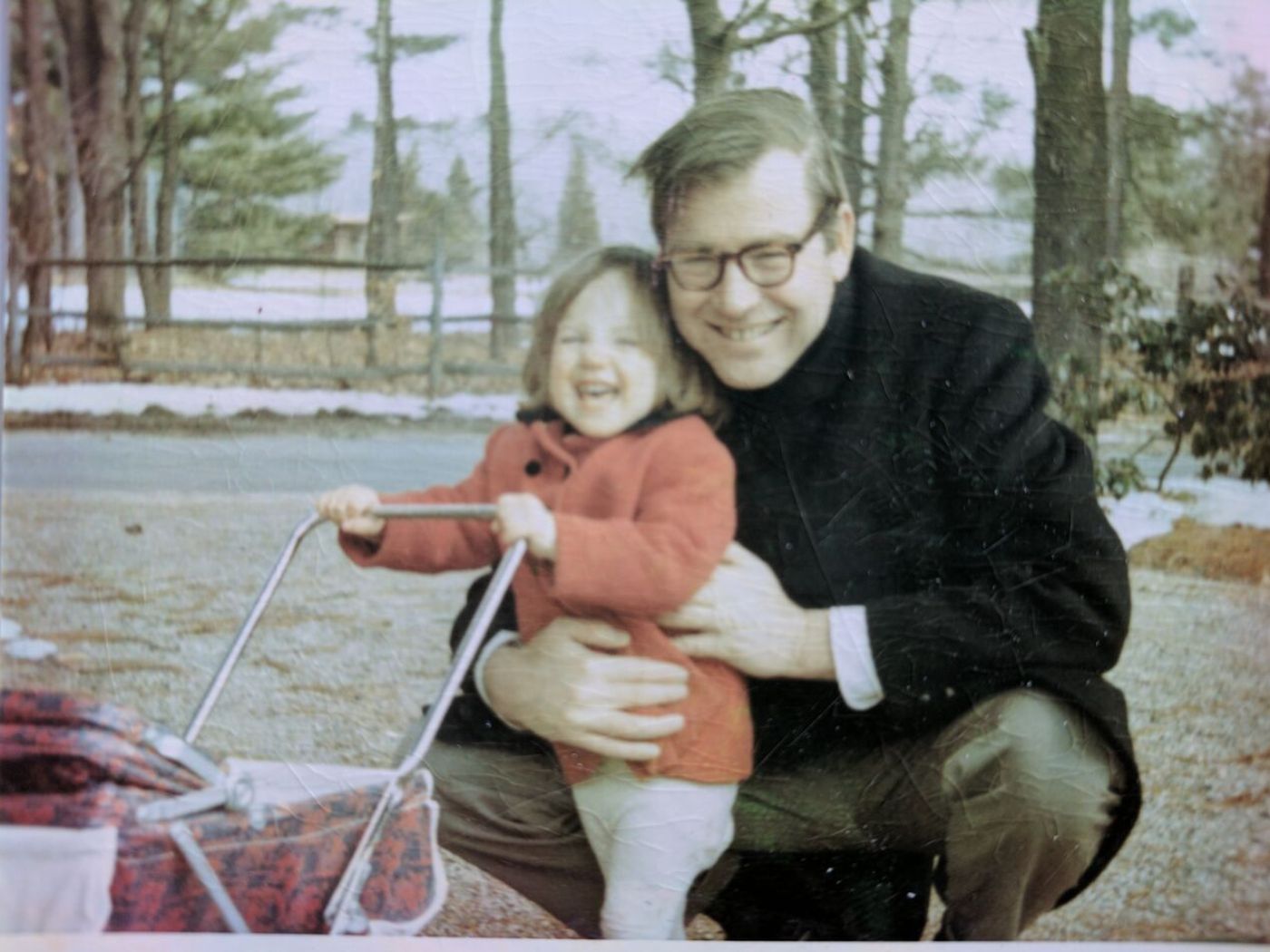 When people ask what I majored in at college, I half-jokingly say my boyfriend. I actually majored in English with an art history minor. I was never a really great student. I had fun. During college (University of Vermont), I started a cleaning company on Nantucket and hired a whole team. We cleaned houses all over the island for a number of summers. I would do anything and everything to earn. I learned about a program called Semester at Sea (a study abroad program on a ship). I walked out of Nantucket that summer with $8,000 — which was a huge amount of money at the time — and paid the incremental difference between the cost of college tuition and the money needed to join the program. We circumnavigated the globe. That experience completely changed the trajectory of my life. It really did. There was beauty everywhere. I fell in love with Asia, especially Hong Kong.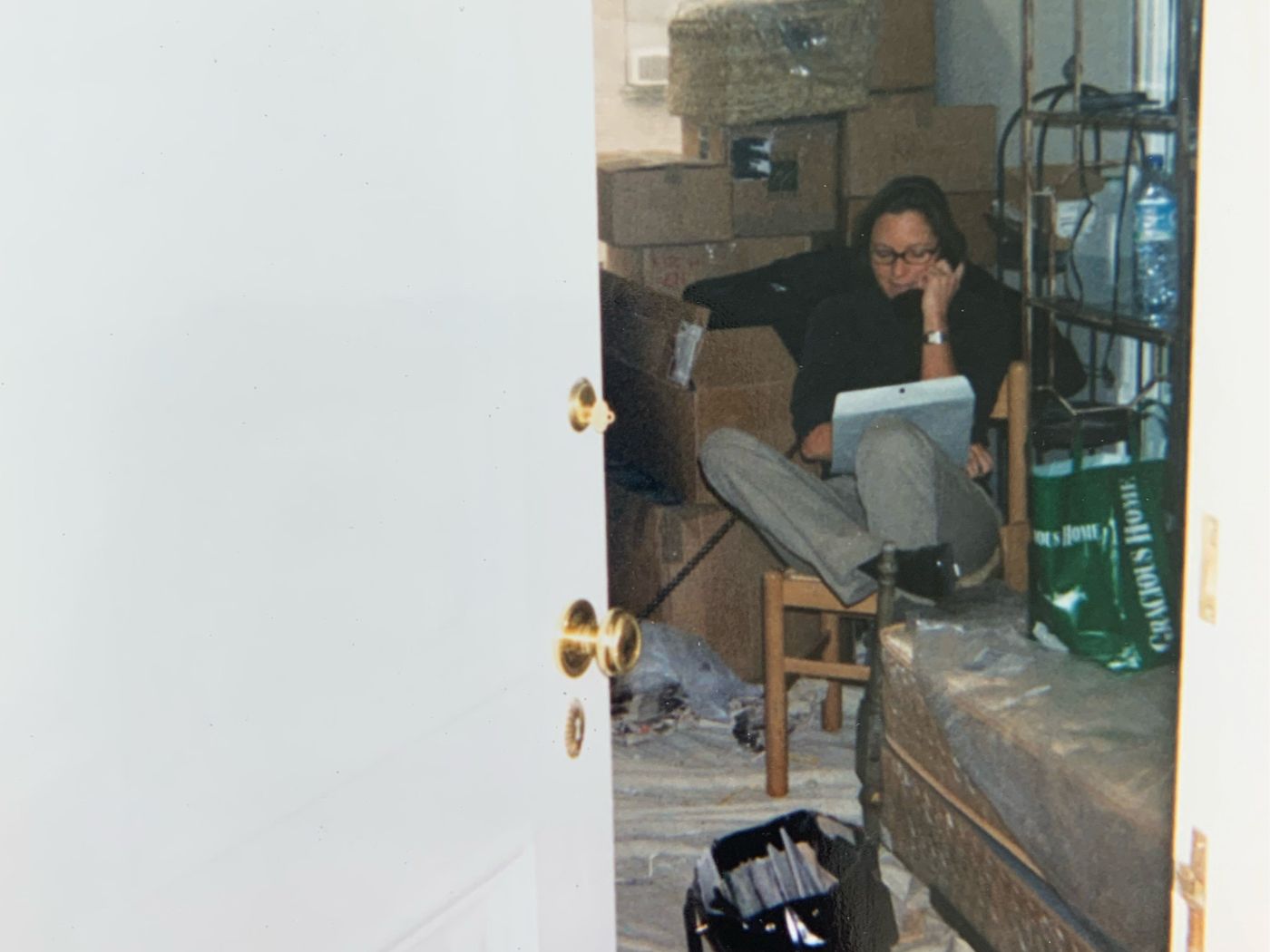 After I graduated from college, my mom gave me a check for $5,000 and a briefcase with my initials on it and said, you're on your own. I went back to Nantucket that summer and cleaned houses. Then I got a job working for a small print advertising firm. I ran up credit card debt, called my mom, and told her that I had a $1,000 Amex bill. She told me to get a new job. I quickly switched over to Xerox Corporation, and went through their sales training program, which led me to a finance job that took me back to Hong Kong. I then started a bridesmaid dress company with a friend, and was introduced to Nicole Hindmarch, the founder of The Wedding List, a London-based bridal registry company. We brought it over to the US in 1997, and it was acquired by Martha Stewart in 2001. After that, I consulted with companies like J.Crew, Bergdorf Goodman, and Intermix. The common thread was always sales and marketing.
I'm not a beauty person at all. And there was no such thing as clean beauty when I started. In 2006, I watched a documentary called "An Inconvenient Truth" and became impassioned about environmental health. So many friends of mine got sick with cancer, struggled with fertility, gave birth to kids with significant health issues, and I started to wonder what was going so terribly wrong with the health of the Earth that was leading to effects on human health. One of the main things I could point to was our exposure to toxic chemicals, which was showing up all over the place.
I made sweeping changes in my life with my household cleaning products, got rid of all my plastic, and switched to glass. However, when it came to skin care and personal care products, there wasn't anything that met my needs of clean, safer ingredients, and performance.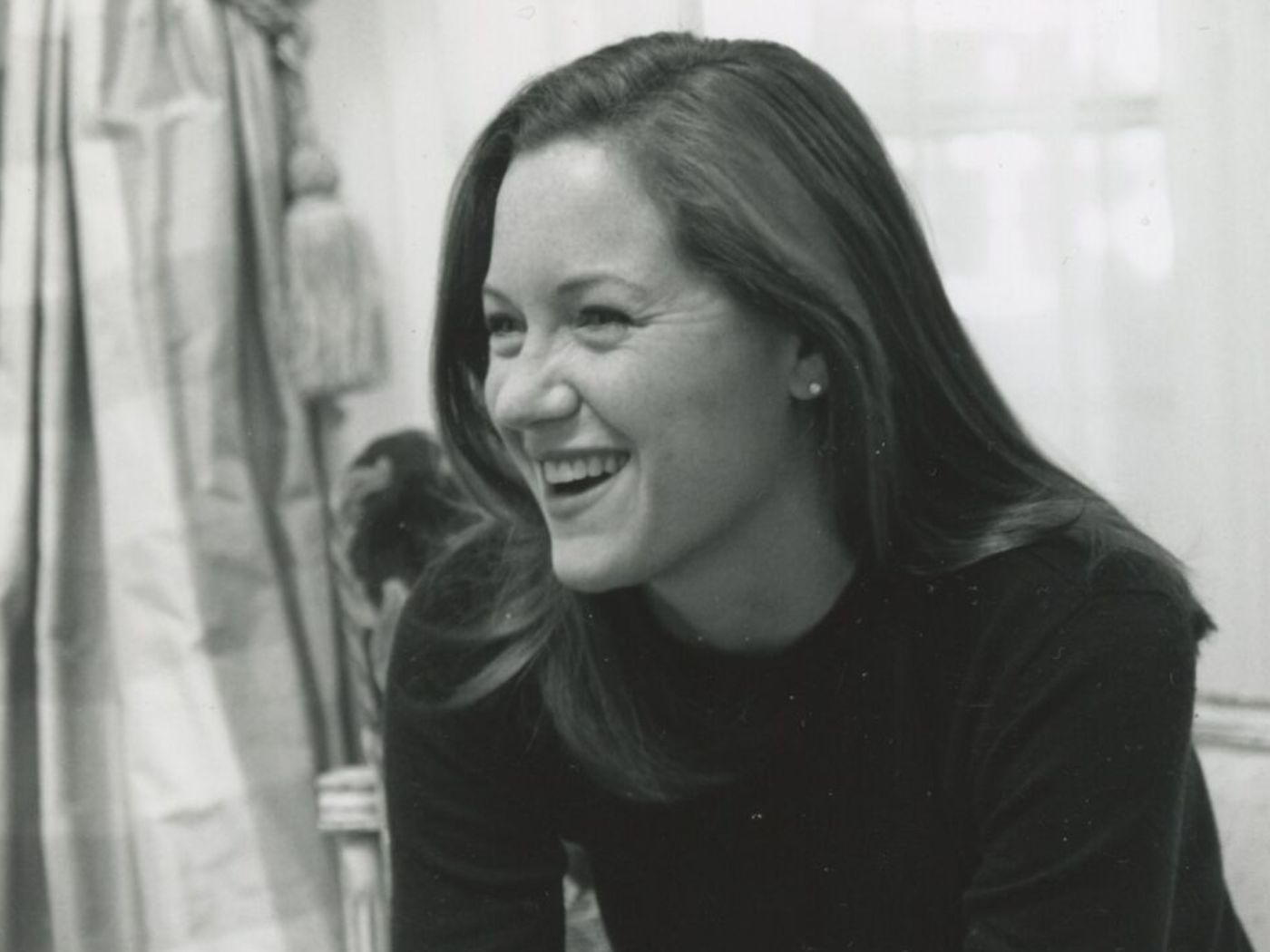 I started concepting Beautycounter in 2010. I was learning on the go. It took us a couple of years to formulate the products because no one had created any clean beauty products before, and we were trying to drive the same level of performance as the traditional incumbent brands, but without all the chemicals. When I was building the team, one phone call led to another. The Environmental Working Group worked with me to find green chemists. It was through word of mouth and being scrappy and resilient, which is what most entrepreneurs do. You unapologetically ask people to make introductions. You don't always need experts. You need a group of highly intelligent, capable, dedicated people who believe in the mission, and want to change the world. They may not have the answers or the experience going in, but they share the dream and the vision.
We launched Beautycounter in March 2013 with a rose water spray. I went on spring break a week later with my family, and had to recall the product because there was mold as we had tried an alternative preservative system. I decided in that moment to transparently share with our consumers that this is what we had done. We tried a new preservative system in order to get rid of toxic chemicals, and it had failed. We learned how to navigate transparent communication, to bring consumers along the journey — knowing that work is progress, not perfection — and that you don't have all the answers.
Going up against the entire beauty industry was certifiably insane, but I was tired of hearing about everyone getting sick. I didn't really know what I was getting myself into at the time, but I did know that the work we were doing was important. Using commerce as an engine for change, and letting the power of people and storytelling move the market was the greatest opportunity of a lifetime.
It was not that difficult to sell Beautycounter, but I wanted to control the destiny of the company. I didn't want to be just part of another big company. I felt really proud of the fact that we had not only put clean beauty on the map, we had proven its value in the marketplace. As a female entrepreneur, to start a business and sell for a billion dollars was a moment that I was incredibly proud of. More than the money, it was "Wow!" We started something, and it hit that sought-after unicorn status. The sale of the company happened to close on the day of my dad's birthday. He died many, many years ago of cancer. He is part of the reason that I fight to protect the health and safety of others.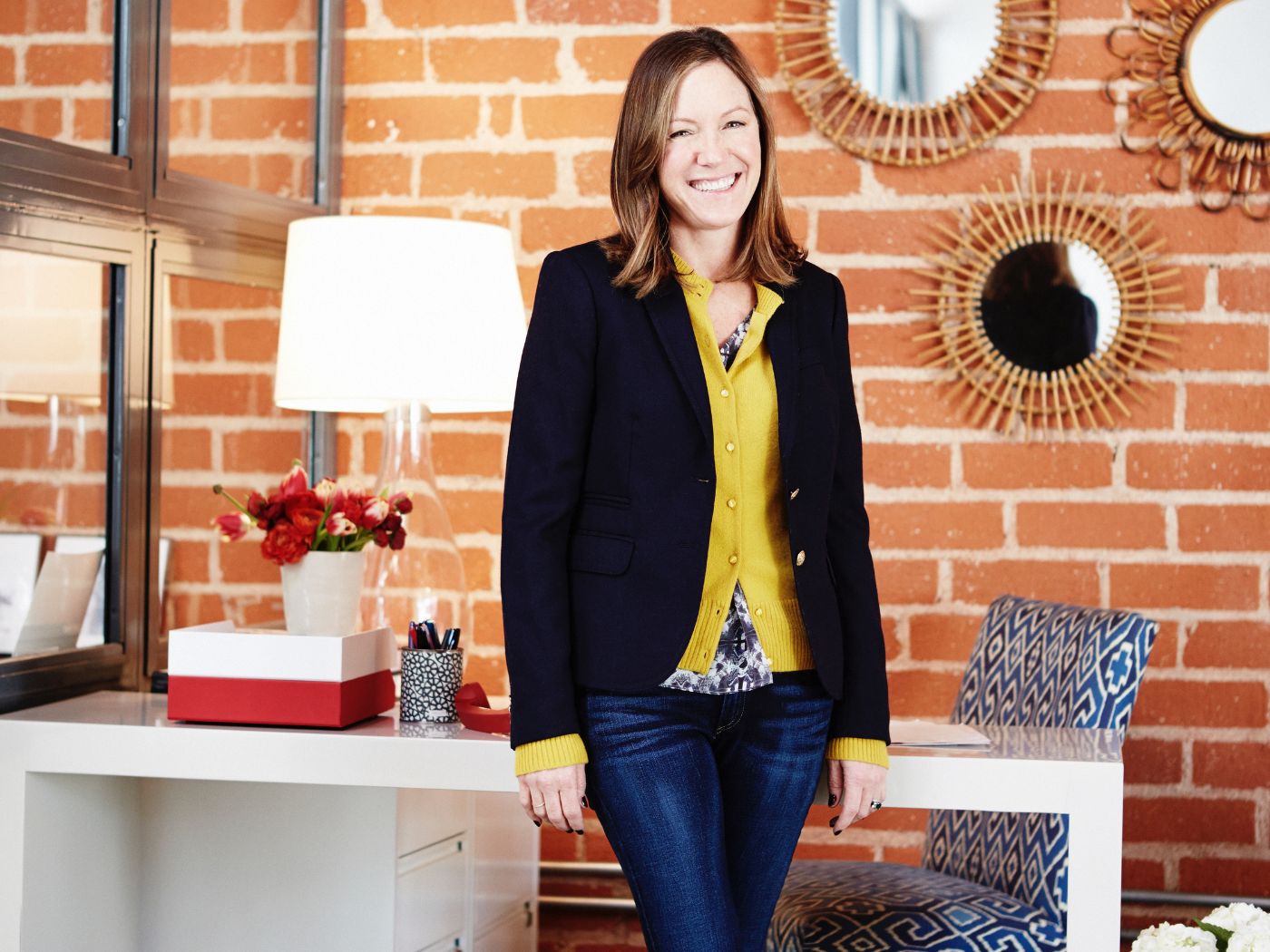 We made lasting change within the beauty industry by putting clean beauty on the map and forcing change by being very vocal. For the first time since 1938, we helped change some laws that govern our country's Personal Care Act. New legislation has affected change because now all companies will have to adhere to a new set of standards. Businesses can do well and do good simultaneously. You can be mission-based, and provide great returns to shareholders.
I stepped down as CEO one year ago, and partnered with Marc Rey who is now CEO. In January of this year, I also stepped away from the company completely, including as Executive Chair. I'm proud of the accomplishments that the team has garnered over the last 10 years and remain its biggest supporter. It took a village, it's just never about one person. The most compelling thing for me is truly the emotional and economic empowerment of women, utilizing the power of women's collective voices to affect positive change. Taking a group of ordinary people, like me, and doing extraordinary work, together, as a team.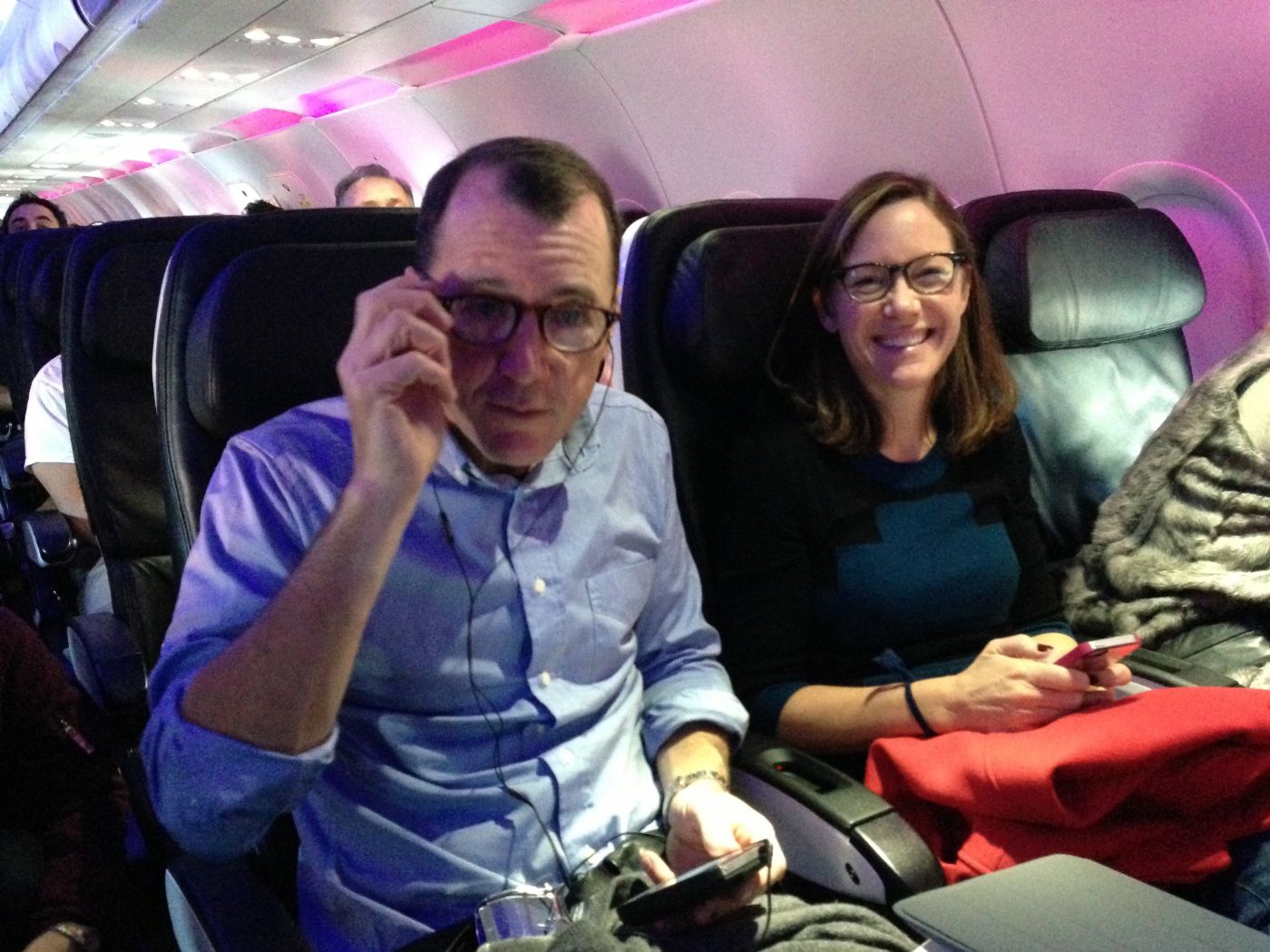 I will continue to lean into the power of community, lean into women, and utilize business as a medium through which we can make lasting change in the industry. At the end of the day, it's the women's side of it, the combination of content, community, and advocacy that I'm really excited about for my next chapter. I haven't landed the plane yet but I have some ideas: I know it will involve women.
As a woman, I believe you can have it all, just not necessarily on the same day. I have three children, they're now turning 18, 16, and 14. I was always, first and foremost, their mother, I was daddy's wife, and I was the CEO of Beautycounter. I relied heavily on FaceTime and made sure I knew when the important moments were on the calendar, letting go of the small things. I have a really strong partnership with my husband, who also works full time. We make it work.
To every young woman out there, I say this: you genuinely have got this. You have everything you need to be successful, and that includes asking for help. You have to dig deep, find that confidence and work really, really hard, and not look for other people to validate you. Don't ever let anyone underestimate you because the world will. It's your job to prove them wrong. I've had plenty of failures along the way, and I have always gotten back up off the ground, and kept working hard. If you talk to anyone who's enjoyed success, they've had more failure than success. What they didn't do is stop. It's a muddy, bumpy road, you're going to fall down, and you have got to keep lifting yourself up. It's hard, but you can do this if you keep trying.