"We're all makeup artists now thanks to the internet," says Beautyblender founder Rea Ann Silva. However, the masses wouldn't be nearly as skilled if she hadn't introduced a certain punchy, hot pink sponge to the world in 2003. Rea Ann originally set out to create a tool that would enhance makeup application for high-definition television, which 20 years ago was an emerging medium. But now she is revealing a bit more of the Beautyblender backstory. "My main motivation that I don't talk about much was the fact that I was a single mom trying to find a way to make some supplemental income so I could support my child," Rea Ann shares.
As a career television, film and celebrity makeup artist, Rea Ann initially designed this now-iconic makeup sponge with her peers in mind, and admits, "In the beginning I didn't ever think this was going to be a consumer product." (It's safe to assume she never imagined being on 2021's Forbes 50 Over 50 list or one of the eight women featured in the Smithsonian's National Museum of American History's "The Only One in the Room: Women Achievers in Business and the Cost of Success" exhibit either.)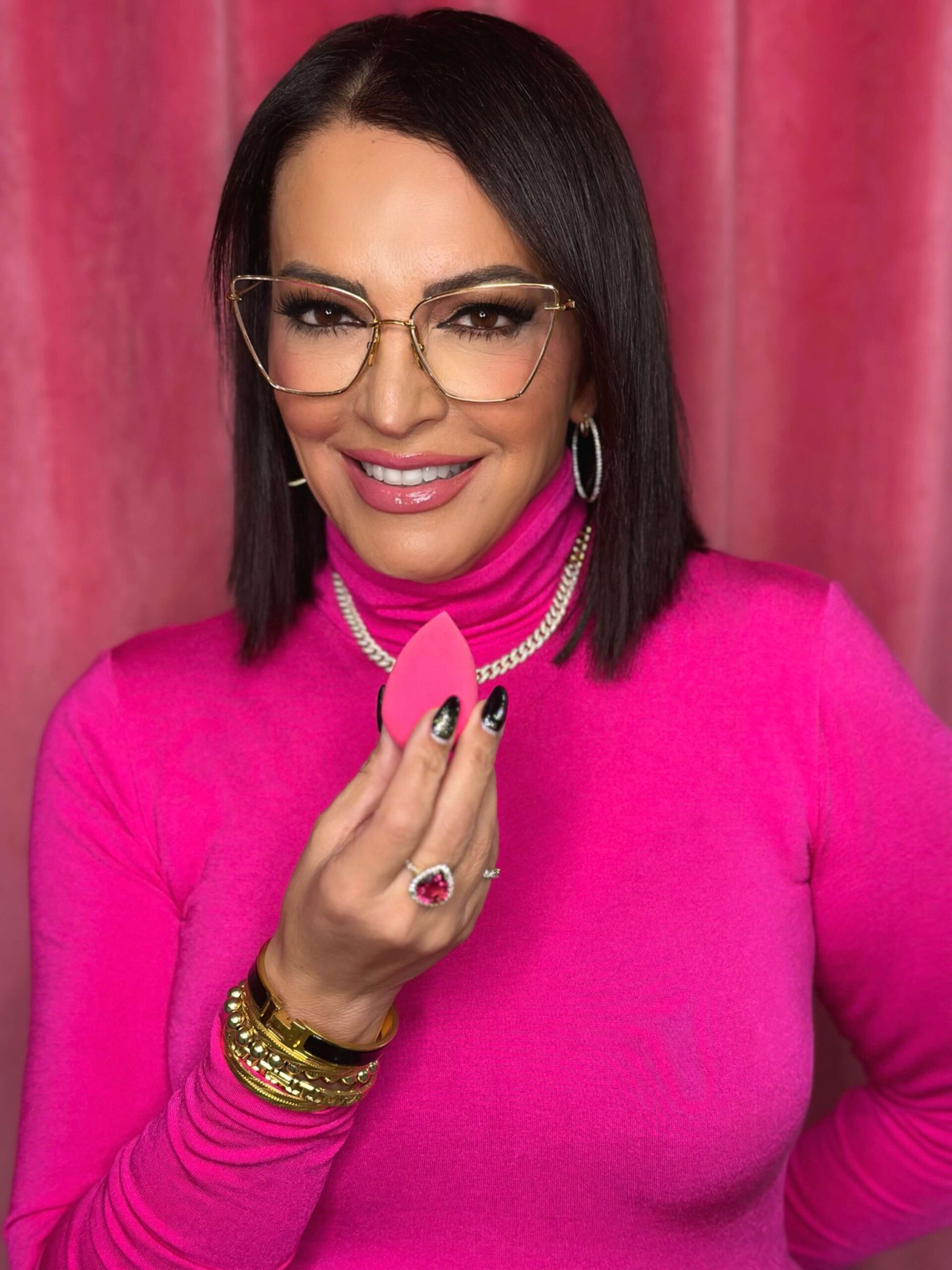 Fast-forward 20 years and you'll be hard-pressed to find any (amateur or professional) makeup kit that does not include a Beautyblender or two (or three). Rea Ann has maintained full ownership of the company and the little sponge that could has spawned approximately 30 additional SKUs that include various sponge hues and sizes as well as cleansers, accessories, and an expansive range of color cosmetics.
"Whenever I create a new product, I approach it as a makeup artist first. I look at pre-application, application, and post-application," Rea Ann explains. With Beautyblender's latest launches, the brand is expanding its presence in the process and enhancing the makeup experience from start to finish — and beyond.
Rea Ann has witnessed an evolution that began as priming skin before applying makeup to primers becoming a skin care category all of their own. Beautyblender made its foray into primer a few years back with a range of pigmented products. Currently the brand offers Bounce Always On Radiant Skin Tint in 20 shades and Bounce Liquid Whip Long Wear foundation in 40 shades, there was space to add a neutral complexion product everyone could use.
Beautyblender's new Boost Firming & Smoothing Peptide Primer is billed as a skin care/makeup hybrid that provides up to 18 hours of "grip" and up to 24-hours of hydration via a potent skin care ingredient complex that includes peptides, mimosa flower extract, ceramides, glycerin, and vitamin B5 for anti-aging, antioxidant, nourishing, and hydrating benefits.
Rea Ann had a list of non-negotiables when developing the primer. "It had to breathe and had to be flexible. I didn't want it to feel like silicone or an extra layer on the skin. I also wanted it to feel like skin care and have a sensorial element, and we landed on mimosa flower for a light, clean scent."
The new Boost 4-in-1 Firming Peptide Setting Spray steps in after application to set makeup for up to 18 hours, plump the skin, minimize the look of pores, and reduce shine. The weightless mist features firming peptides, mimosa flower extract, blurring micro-powders, and skin-invigorating caffeine. In addition to dermatologist testing, Rea Ann insisted on subjecting the setting spray to ophthalmologist testing.
"People wear contacts, people wear glasses and people have sensitive eyes. This product is industrial strength for setting makeup, but it won't hurt your eyes when you spray it on your face."
"I look at these two new products like bookends that prime the skin to take the makeup and set the skin to keep the makeup. These non-shade complexion products deliver a very neutral, super-natural skin finish," Rea Ann explains. "After trying everything throughout the evolution of primers and setting sprays, I was able to refine my wants and needs to ultimately create products that work for every type of skin."
After their initial launch on Beautyblender.com, the Boost Firming & Smoothing Peptide Primer and Boost 4-in-1 Firming Peptide Setting Spray with be available on Sephora.com April 21st and in Sephora stores on May 5th. Silva says, "You don't need to be in the beauty industry to know that if they will have you, Sephora is the best place to launch anything. They have been great partners to me for over 10 years now. They've become our home."
When asked about what's next, Rea Ann says, "I just want to stay productive and creative." In this vein, Beautyblender's next product will infuse its hero with a touch of customer education. "A few years back we came across a technology that allowed us to create a sponge that changes color when it's wet. I'm still so shocked that after all this time, people don't know that you have to wet the sponge!"
Keep an eye out at Sephora…