As told to Kavita Daswani
This is a great time in our business because so many of the mass and general market brands are bringing out new products, and there's so much to choose from. We're seeing cool innovations and customer excitement across all categories. Of course, social drives so much of the activity we see in stores. As brands are able to get through to consumers on social platforms, their reach works really fast. In the past, it would take four to six months for a consumer to learn about a product or to see it in magazines. But today we're seeing instant awareness and pick up.
Social is where our customers, especially the younger ones, learn about what's new. When we look at brands, we ask them about their plans for social and their placements with influencers so we can get a read on whether the products will be placed with people who have a big enough reach. We take that information and marry it with our experience. We put our customer hat on and look at products that are going to provide a benefit that nobody else is providing in a way that nobody else is providing it. Some of our customers are looking for products that are eco-friendly. Others want something more sensorial that allows them to feel they are taking care of themselves. Everyone wants long-wear, long-lasting products. We try to think about where the spaces are for customers at a particular moment in time.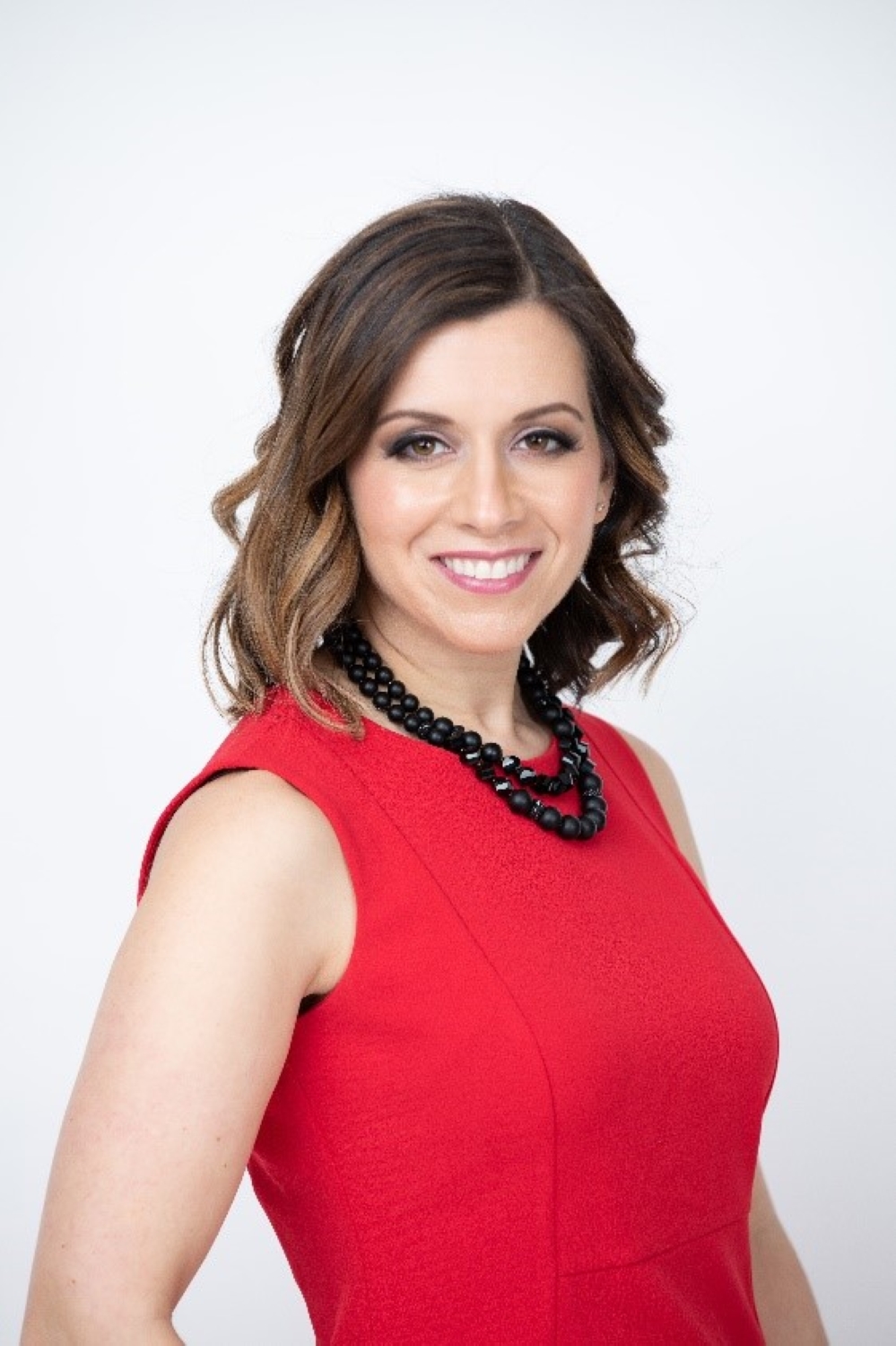 Still, customers are never that predictable, because you never know what else is coming or what will be influencing them. We joke here all the time that we have to see what color Hailey Bieber paints her nails to know what's coming next.
These have been some of our consistent top-sellers so far this year.
Mielle Rosemary Mint Scalp & Hair Strengthening Oil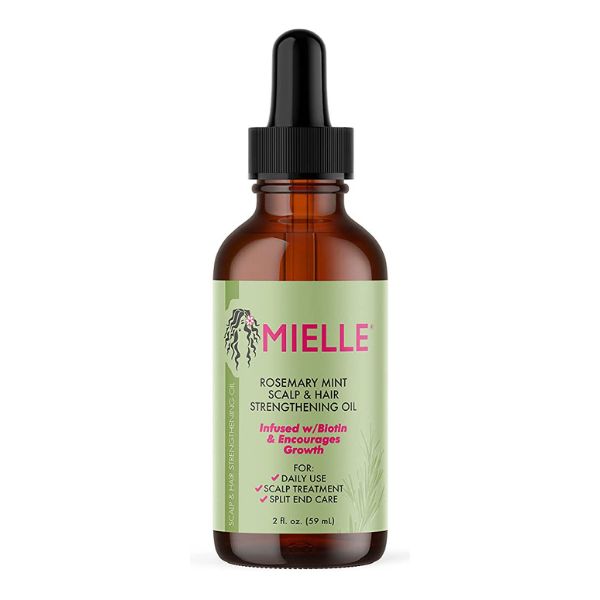 We've carried Mielle since 2017 and we love it because it's well received by such a wide range of textured hair customers and has become a trusted brand. The Rosemary Mint oil recently came to market and people love it. It's an intensive formula that works on so many things: split ends, strengthening, scalp care, all at the same time. The rosemary and mint combination is a classic hair care scent that feels prestige, and it also has ingredients like tea tree oil and eucalyptus. And while the brand is now owned by Procter & Gamble, the founder, Monique Rodriguez, continues to build the brand.
L'Oréal Paris EverPure Brass Toning Purple Sulfate Free Shampoo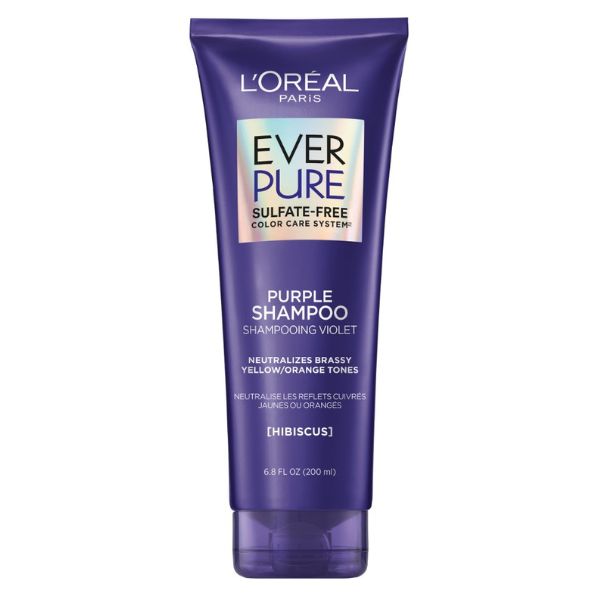 Even though this product is a little bit older it's still flying off shelves. The purple shampoo trend became very hot during the pandemic with people trying to preserve their color with at-home products, and those hair trends that highlight darker hair and balayage haven't changed a ton. It contains hibiscus, without sulfates and parabens, and the purple pigment works to neutralize the brassy tones in hair without drying it out. The whole line has a nice sensorial feel to it.
Hero Cosmetics Mighty Patch Invisible+Acne Patch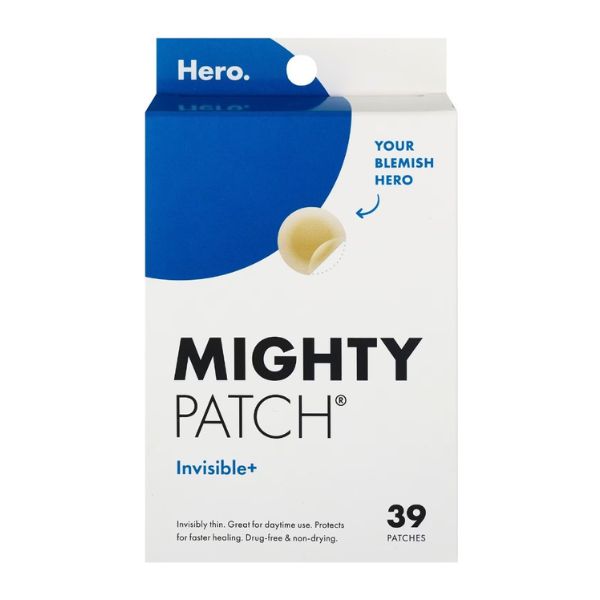 Pimple patches are also flying off shelves. A lot of this trend is inspired by social media and success on TikTok which has really fueled customer knowledge and interest. It has hydrocolloid which is gentle on most people and can be worn out and about all day without anybody really noticing.
Starface Hydro-Stars Hydrocolloid Pimple Patches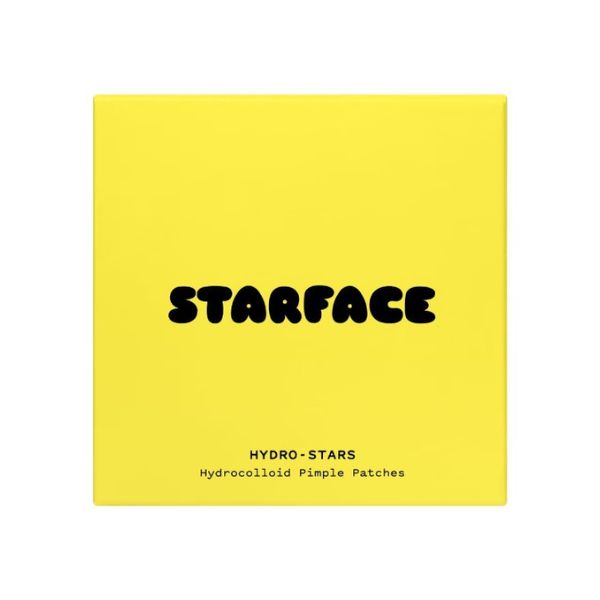 For years acne was a hush-hush category — nobody wanted to talk about it. Now, we're tackling it head-on. Starface co-founders Julie Schott and Brian Bordainick looked at this space and saw the stigma around it and found a way to normalize it. Now it's hard to scroll through TikTok without seeing a celebrity wearing a Starface patch. It's a great price point, has a cool shelf appeal, and helps people reimagine the relationship they have with their skin. In addition, they really work, helping to shrink and heal pimples quickly. Customers are loving them.
Bubble Skincare Slam Dunk Hydrating Face Moisturizer, Normal to Dry Skin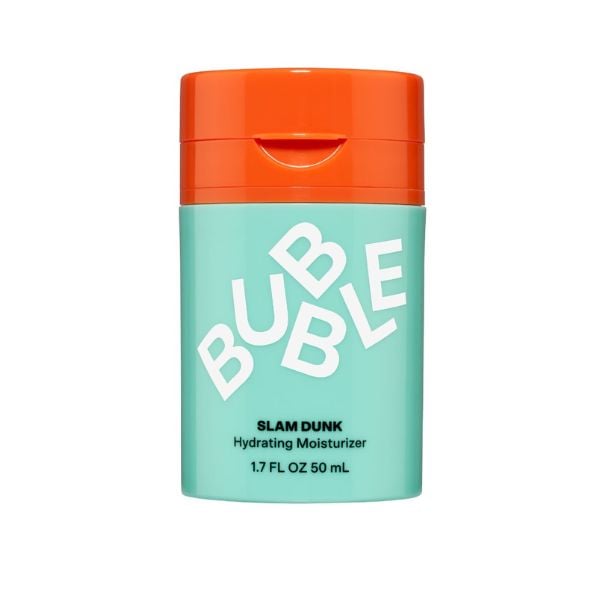 This product has shown strong sales out of the gate and has been going viral on TikTok for the past month or so – in fact, the #bubblemoisturizer has nearly 30M views on TikTok. Founder and CEO Shai Eisenman started with a crowd of Gen-Z folks asking them how they experience acne, what works for them and what doesn't. What emerged was this gentle, socially-developed and almost crowd-sourced line that brings so much fun to this space. It has aloe vera, avocado oil, and vitamin E and is safe for sensitive skin. It's non-toxic, fragrance-free, and cruelty-free. It checks all the boxes. Every mom I know who has purchased this for their teens and tweens is in love with it.
La Roche-Posay Anthelios Sunscreen, Melt-in-Milk SPF 60 for Face and Body Sunscreen Lotion with Oxybenzone & Octinoxate Free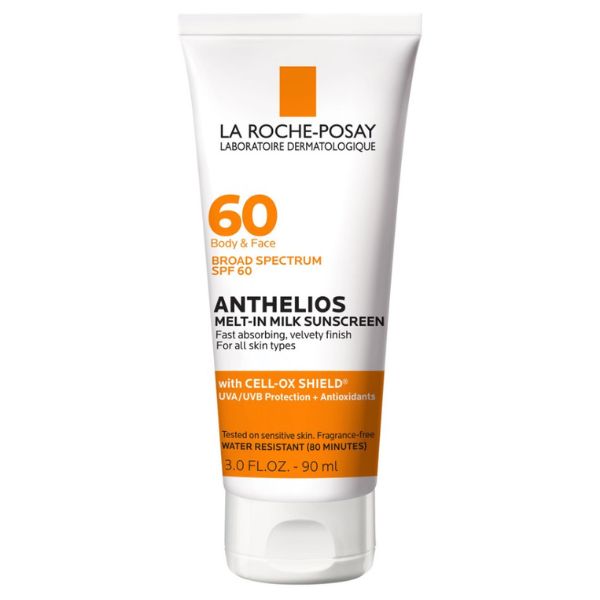 I just heard an anecdote the other day about how Gen-Z are among the biggest sun care users which is great because we all spend so much time looking for products to reduce wrinkles and not enough trying to prevent them. This product has a powerful antioxidant complex that contains senna alata — a tropical leaf with properties known to defend skin cells from free radicals. It has the professional seal of approval with dermatologist credibility and is among the most hydrating and blendable sunscreens we've seen on most skin tones. My children are bi-racial and have plenty of opinions about sun care products as they like them to be invisible – this is one of a rare few that consistently wins their seal of approval!
Raw Sugar Living Sugar Scrub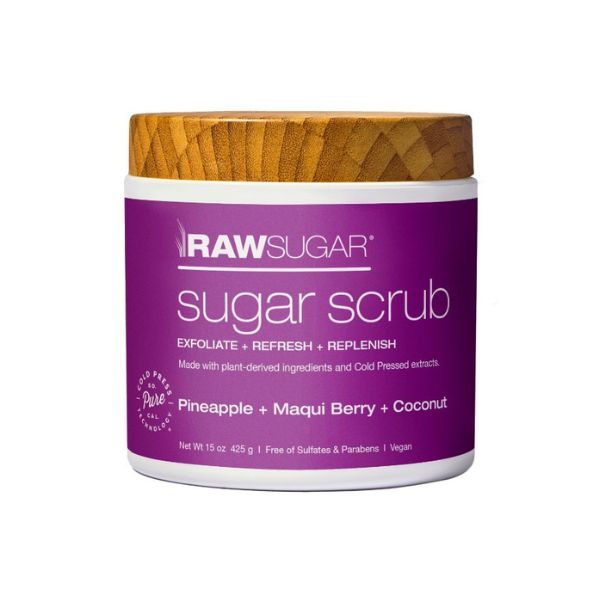 With pineapple, maqui berry, and coconut, this product is such a cool interpretation of a space that's been around for a long time. It exfoliates the skin and leaves a youthful, moisturized glow. The scent gives it a summer vibe, and who doesn't love that vacation-in-a-tub moment, especially right as spring approaches! The line comes in signature eco-friendly boxes that are 30% post-consumer recycled with plans to be 100 percent by 2030. These are things consumers like to see; they have that mindset of not doing harm.
L'Oréal Paris Telescopic Lift Washable Makeup Mascara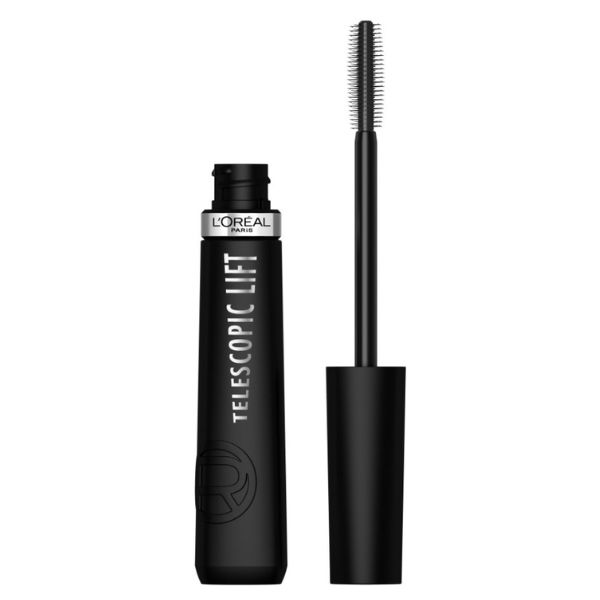 Even as someone who does this all day long, I often wonder, 'What else can they possibly do with mascara?' And yet, our manufacturers find a way! This is a formulation that has taken off in ways I didn't think possible. It has lift and volume at the same time. It claims to add 5 mm in length, and my team swears by it. The mascara has a cool, first-ever, double-hook patented brush which brings something really different to it. The mascara stays on for 36 hours, which taps into the trend of long-wearing products.
Maybelline SuperStay Up to 24HR Hybrid Powder-Foundation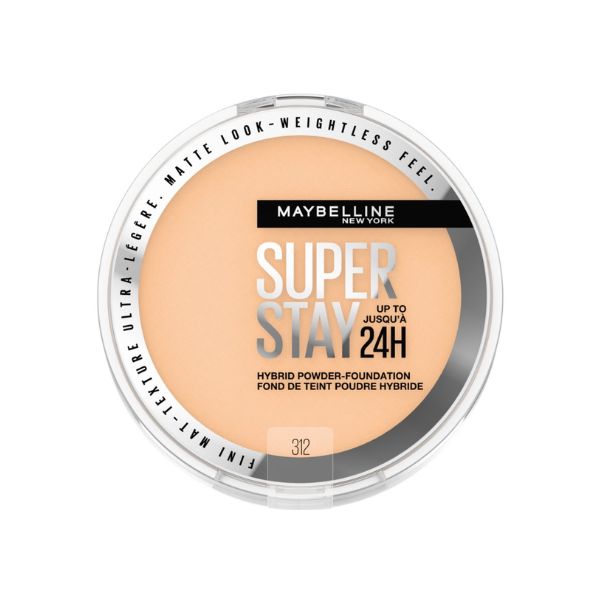 Yet another TikTok favorite, if you went to our stores today, you might be hard-pressed to find this on our shelves. People are looking for makeup that lasts. I thought once masks went away that would change, but it's just an expectation now. With this product, the coverage is buildable, so it stays on for more hours with better coverage. The formulation is that hybrid, matte, airbrush-finish look and it's not drying. It's great for all sorts of lifestyles, which is why we're seeing so much excitement for it.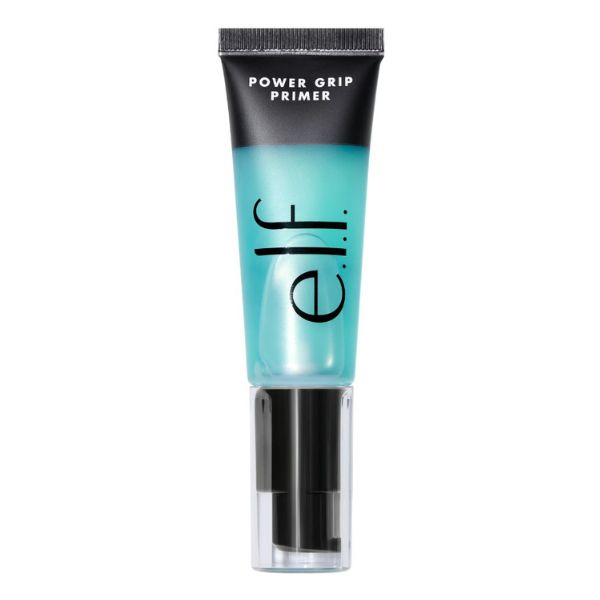 This brand is known for bringing great formulations to budget-friendly products and it's loved by so many people for that reason. This is a gel-based primer with hyaluronic acid and niacinamide which helps to minimize pores, reduce hyperpigmentation, and holds makeup for all-day wear with an airbrushed look. The primer space has been sleepy for a long time, and in a world where everyone is looking for long wear, this product — no pun intended — will stick around.