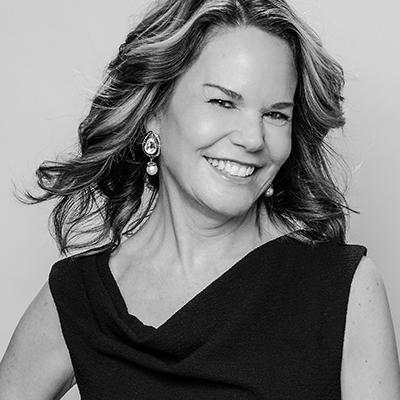 Gail Boyé has cultivated a dynamic career which spans over 25 years.
Her experience ranges from executive management positions at iconic global corporations to successful entrepreneurial start-up ventures. With a breadth of industry knowledge that encompasses all categories of beauty including color, skincare, fragrance, haircare, bath and body, Gail has proven herself to be a creative force in product development and innovation.
Currently, Senior Vice President, Product Development for bareMinerals, Gail has been instrumental in adapting the brand to validate a clean product portfolio and embrace strategic new initiatives that support the brand's heritage.
Previously in her role as the Senior Vice President of Product Development of Shiseido Makeup, Gail spearheaded the concepts and creation of the reimagined Shiseido color category, bringing new textures and forms to renovate the brand, in partnership with the R&D teams in both the US and Japan's Global Innovation Center. She also led the custom package development process to create wholly new and modern silhouettes.
Prior to joining Shiseido, Gail held positions at global companies such as Chanel, Bobbi Brown, and Avon, and also founded her own consulting company. In her seven years as Vice President of Product Development, Beauty and Fashion at Mark/Avon, she led all product categories and directed package design, as well as the creation of apparel, accessories, and jewelry for the brand. To date she holds three patents for packaging innovation.
With her creativity and consumer intuition, Gail is well known for ideating products that turnaround or kick-start brands. Some of her most iconic work includes Bobbi Brown's Shimmer Brick and Long-Wear Gel Eyeliner Shiseido's award-winning Kajal Ink Artist and Synchro Skin Self-Refreshing Foundation; and Mark's award-winning Flip For It makeup compact and Touch & Glow Shimmer Cream Cubes.
In her recently expanded role as Senior Vice President, Corporate Innovation and Commercialization, Gail has been tasked with accelerating the development process across Shiseido Americas brand portfolio in conjunction with Operations, R&D and Manufacturing, to ensure expedited timelines and optimized execution.