When Virtue Labs entered the hair care domain in 2017 it shifted the conversation toward science-led formulas, inspiring a legion of new hair care brands to try and follow in its footsteps. Virtue's groundbreaking, patented Alpha Keratin 60ku technology — which is clinically proven to repair and improve the health of all hair types — gave rise to the brand's Flourish line, which launched in April 2021 to address female hair thinning and hair loss. Backed by remarkable clinical data that showed the drug-free treatment is comparable to minoxidil in stimulating hair growth, Flourish earned Virtue Labs a spot on Fast Company's prestigious list of the World's Most Innovative Companies in 2022. And consumer response has been so overwhelming that Flourish will comprise 25% of Virtue's sales this year.
All this has put the nearly seven-year-old brand on the radar of top M&A executives who are keeping a close watch on what this unique, innovative biotech company will do next. Also fueling industry speculation is the naming of Jose Luis Palacios as CEO in May, who takes the reigns from the company's founder, Melisse Shaban. Prior to Virtue, Jose Luis held global leadership positions at Google, Procter & Gamble, and Coty.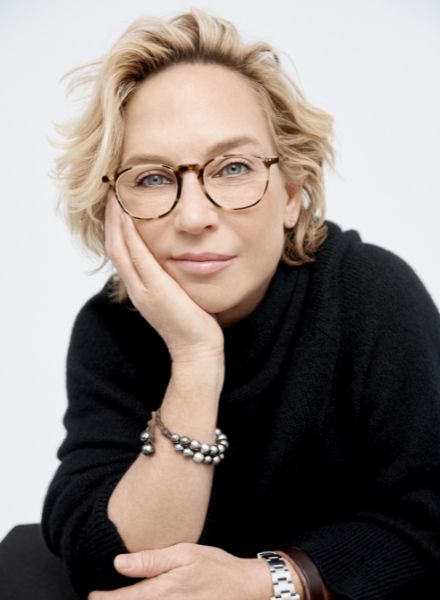 For a company that's never hired an influencer or paid for a post, Virtue Labs gets plenty of airtime on social media, racking up over 40 million views on TikTok. Sure, they have Jennifer Garner in their corner (the actress is very vocal about her love of the products) along with celebrity hairstylist Adir Abergel, who is the brand's creative director. But most of Virtue's social presence comes from organic user-generated content, with around a thousand people a month boasting about the products in their posts. These genuine reviews from real fans rave about how the products improved both their hair and their confidence. "We can't spend $3 million on a TikTok campaign, so we just keep doing our thing and earning these new fans one at a time," says Melisse Shaban, the brand's founder.
It's a simple strategy that has served the brand well. Virtue's sales are growing 40% to 50% per year, according to the company, and the brand is currently sold in 45 countries and continues to expand with global partner Sephora. In the US, Virtue is also carried at Bluemercury and Ulta Beauty online, and they have third-party ecommerce relationships around the world that have accelerated since Covid, while other brands have seen a slowdown in third-party sales.
Virtue's refreshingly straightforward approach to connecting with consumers (they eschew cutesy cat posts and anything too kitschy in favor of sponsoring local female sports teams and supplying ballet companies with free products) fuels their credibility and keeps the conversation going around their brand. "The more authentic and direct our content is, the better it performs," says Melisse. "We don't pay anyone to talk about our brand — we just give them free products and let them decide whether they want to comment on them. And if they do, we don't control the dialogue — it's all their own words."
The chatter around Virtue, both online and offline, has gotten much louder since the launch of its Flourish collection two years ago, which Melisse credits as a turning point for the brand's awareness. "Hair loss" is now the single biggest search term that brings people to Virtue. "Flourish allowed us to get beyond the commoditization of hair care and into a problem-solution dialogue," she says. "It opened a new audience to us, because even if you aren't currently experiencing hair thinning or hair loss, you may be looking for preventative measures, especially after Covid which shined a spotlight on how much stress can contribute to these issues."
Flourish has been such a success that the brand won't limit its distribution to any one platform. "The collection needs to be available wherever the consumer is looking for this type of solution," says Melisse, who adds that the line will soon become available in doctors' offices and spas.
While sales are growing steadily, the Virtue executive team remains a small, close-knit group. "Most everyone who was here at the beginning is still with us," says Melisse. "We all have equity in the company, so it's not about adding bodies or hiring a CMO from a big-name brand. Our focus is on expanding our consumer reach." She adds that the company is capitalized by its existing investor pool, who continue to keep Virtue Labs well-heeled and sufficiently funded for growth.
Of course, when one brand pioneers a concept, the rest of the industry tends to get mired in it, and since Virtue's inception, other brands have come along touting their own science-led hair care. While Melisse notes it's challenging when the original story gets a bit muddled, "We don't chase anybody or get twisted about it because, at the end of the day, there is no other science like ours," she says. "No one else can compete with our level of intellectual property, and the consumer figures out what is authentic and what is not. Science is not subjective — you either have the data, patents, and proprietary innovation, or you don't."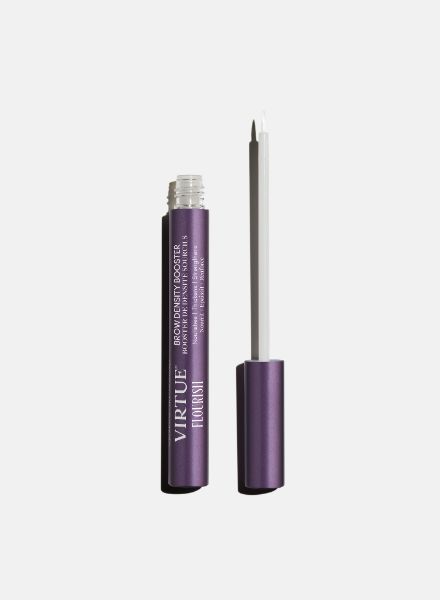 Virtue has no shortage of innovation in its pipeline. "We have skin technology and nail technology, both of which are based around keratin since it is a key component in skin and nails as well as hair," says Melisse. "We've characterized five proteins and three complexes, so we have a lot of potential innovation. We want to earn our stripes in hair first, then as opportunities present themselves and we build trust and loyalty, we will migrate into other beauty categories. But only when we can provide a real solution to a problem." Most recently the brand launched Flourish Mask, a thickening, hydrating mask for thinning hair, and Flourish Brow Density Booster, a product designed to volumize the look of eyebrows.
As for all the buzz surrounding Virtue being eyed for acquisition, Melisse responds humbly, "It's very flattering. But we have a good capital pool and good investors who continue to support our company, so for the next 12 months, we will stay the course, share our growth, and keep these incredible KPIs that we're so lucky to enjoy. We'll see where we're able to innovate and keep educating the public on science and our products."
She adds, "We've done a very good job laying the groundwork for growth. Meaning, our regulatory matters, trademarks, and IP are all in order. For a company of our size and stage of growth, that's unusual. But those of us who started Virtue have been in this business a long time, and we've learned what to do and what not to do at each stage of the business. We want Virtue to live forever, and when you grow too quickly, there's often blowback. Rapid growth wouldn't be right for us. Virtue's products are expensive — I wish they weren't, but it's because of the protein — so you really need to love them and feel that they're transforming your hair and your life."
"I've had as many failures as successes in my career," says Melisse, "and what I've learned is that if your product is great and it delivers significant results that people can see and feel, then they'll usually feel it's worth the money and stick with you. It's when you overpromise and under-deliver that consumers get cranky and move on. Real science will always prevail."