As told to Kate Sullivan
How did I ever get this job at a beauty company? I didn't even go to the prom.
After law school at NYU, I became a criminal defense attorney — but I didn't feel that the courtroom was where I could make my biggest impact.
When I was growing up, my mom was a social worker, and my dad was a lawyer. All my grandparents were from Ireland. I was very aware of how hard other people had worked to give me opportunities. And I was aware of the role history plays in opportunity. My parents were devoted to giving back to Catholic schools because they had received scholarships. It influenced me. I focused a lot on being in organizations and jobs where I felt I could personally make a difference.
I've always been a builder, not a maintainer. So, after practicing law, I became the founding program director for the Open Society Institute, a foundation program devoted to promoting community safety and criminal justice reform through grants and research.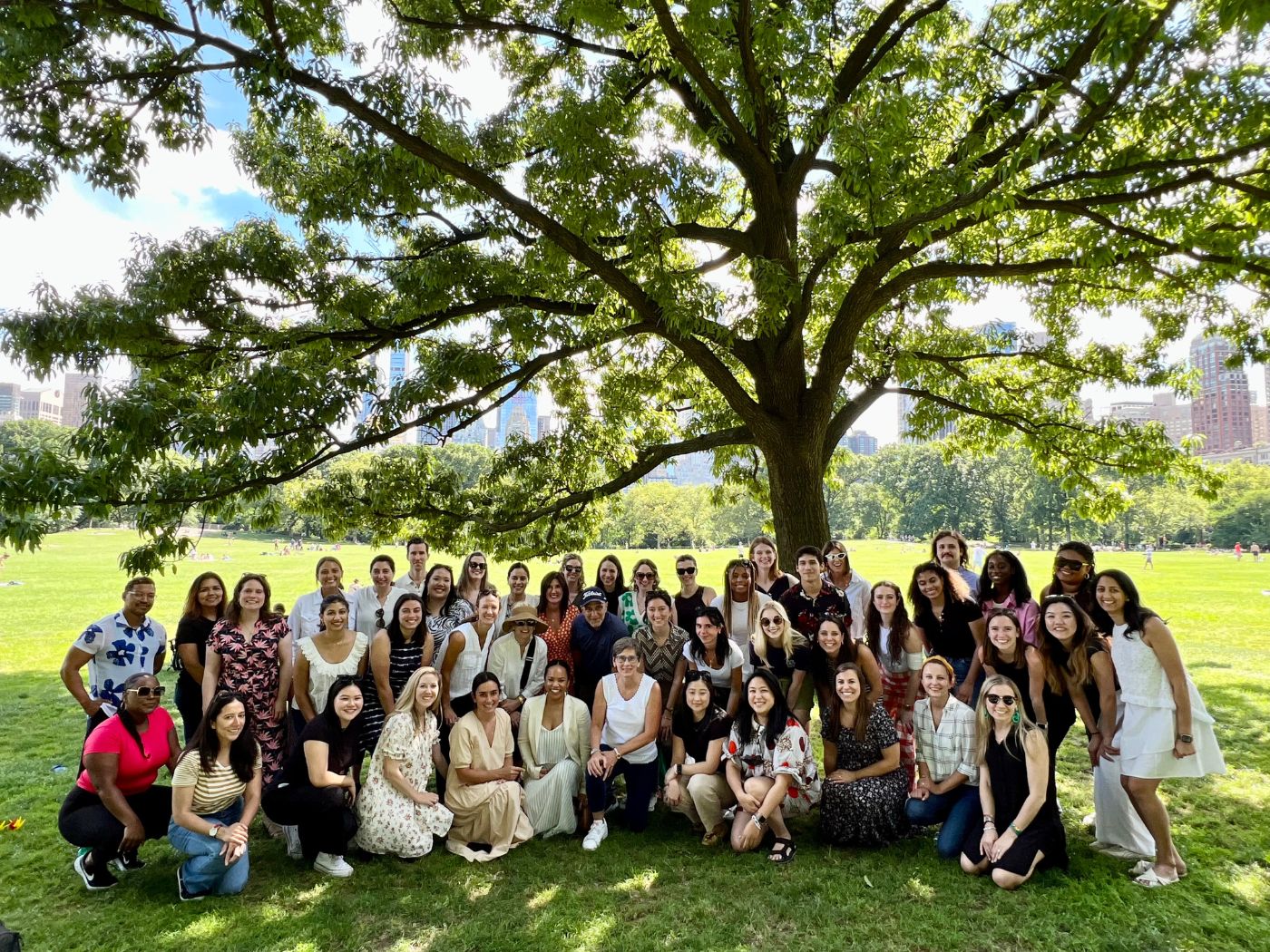 At the time, I was on the board of God's Love We Deliver, a great non-profit organization feeding New Yorkers with HIV/AIDS, when the Chief Executive Director position opened. I accepted it. God's Love was at a moment when the organization had to get smaller or bigger. We were living out this great mission, and we had this great brand, but somehow, we weren't totally utilizing the organization. We weren't serving as many people as we could.
Some people in the organization were resistant to change, and I actually didn't have the solution — the reason that would convince them why we should expand. But our clients did. We spoke to them, and I remember one man said, 'It's not really fair that I get this food because I'm living with HIV, and my grandmother who has diabetes can't get the food.' He'd been sharing his food with his grandmother. Shouldn't we give his grandmother the food that she needs?
There's that phrase, 'The answer is always in the room.' You don't necessarily have it. You have to listen to the other people in the room.
Bigger isn't better if you can't ensure quality. To rebrand, we partnered with a big ad agency, and we did a campaign that [featured] our clients. It was black and white pictures of people living with HIV, people living with diabetes, people living with breast cancer. And it was authentic and powerful.
At the time, M·A·C was God's Love's largest donor. And after about five years of working together, they said to me, 'Hey, we have this foundation, and we have money we haven't given away.' I knew how to give money away and I knew how impactful the brand was and could continue to be, so I accepted the role leading the M·A·C VIVA GLAM Fund.
I feel like I got my MBA at M·A·C. I spent 10 years there, starting in the social space, and then I added environmental work. The brand was incredibly democratically driven by makeup artists. And it was for the underdog. Particularly the VIVA GLAM campaign, which championed people of color, trans, gay, and bisexual people. I'm a gay woman, and I felt like M·A·C was letting everybody into the beauty arena. You didn't have to be the homecoming queen to be beautiful. And, in fact, we're all more beautiful together. It was all very generous, loving, and zany.
M·A·C was one of the OGs of brand purpose. VIVA GLAM was amazing in that the model was to give away 100 percent of the sale price of each lipstick sold. We worked with super-celebrities like Cyndi Lauper and Lady Gaga. All our campaign stars had a reason to be there. They had a sibling who had been addicted to drugs, or they identified as LGBTQ. Cyndi Lauper spoke about being homeless. Lady Gaga is very passionate about HIV/AIDS activism. These rock stars opened up the tent of the campaign with their huge followings.
And so much of the campaign came from makeup artists too. One, the head of the Spanish affiliate at M·A·C, was selling so much VIVA GLAM. I asked her, 'How are you doing this?' She told me, 'It's one thing to sell lipstick, it's another thing to sell lipstick and save lives.' When you go into a M·A·C store, there are hundreds of lipstick shades from which to choose. So, it was always the makeup artist who said, 'Oh, you want an everyday lipstick? What about VIVA GLAM IV? What about VIVA GLAM V?' Everyone had this energy for the mission, this feeling. Since its inception, it's raised over a half a billion dollars.
Beauty has punched above its weight in terms of social impact. I remember when I was at God's Love We Deliver, I thought, 'Wow, between M·A·C, Estée Lauder, Revlon, and Avon, the big beauty brands are really focusing on tough issues like domestic violence, breast cancer, and ovarian cancer.' And when I was at M·A·C, we actually partnered with Benefit [Cosmetics] on a launch on a Planned Parenthood program. Because we're not actually competing. If L'Oréal or another competitor does something great, that's good for us because then we know we can do it too.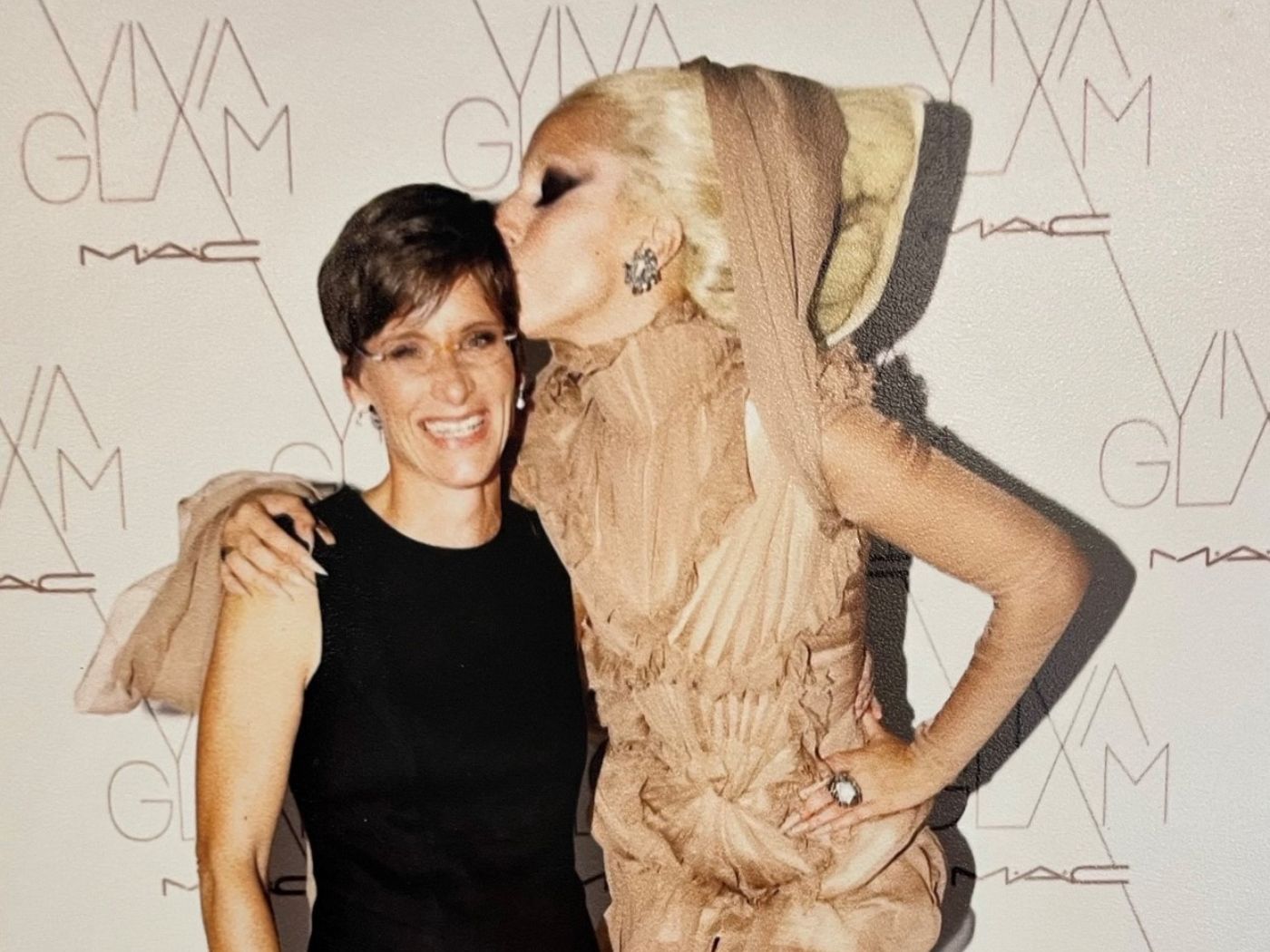 The ESG revolution really came from more women and young people investing and purchasing guided by their values. And investors predicted that women and young people care and would start voting with their wallets. What's cool about doing my job at The Estée Lauder Companies is that we have over 25 brands. Each has an initiative. Some are more environmentally focused, like Aveda and Le Labo, and some lean into brand purpose like M·A·C and Estée Lauder.
We experience all these climate-related events happening, and throughout the world, we see the huge disparity between people who are subjected to harsh climate impacts and people who aren't. As a luxury beauty company, we are in a position to make environmental change in multiple ways. Within our value chain, we focus on our product sustainability and environmental footprint, and outside our walls on the communities where we live, work, and source.
I now lead both our Citizenship and Sustainability teams, and a portion of our governance work. Although I have training as a lawyer, and a decade of experience overseeing M·A·C's brand purpose, I did not have a degree in science. I mean, literally, the last science class I took was chemistry. But this has actually helped me build a successful program over the last seven years. I ask questions that our key stakeholders, including our consumers and employees, ask, 'The carbon intensity is -2? What does that mean? How do we translate it across the business and to our consumers and employees so that people understand?'
One of my great passions is building and learning from my teams. My Sustainability team is interdisciplinary. We have a team member with a Ph.D. in chemistry. We have folks who are engineers. We have folks who have Master's degrees in climate, sustainability, and business. We have forestry fellows. They all know how to get stuff done, and they're nice. They bring unique and valuable perspectives to our work, and they inspire me every day.
Someone said to me, 'Work with people who want to work with you.' And I thought, 'That is so simplistic,' but when I started at Estée Lauder, I saw that it's totally true. Estée Lauder is still a family company — and family values make a difference in this work. My bosses William Lauder and Fabrizio Freda have trusted me in taking on expanded roles within the organization, and they have been the best leaders in guiding our ESG strategy to ensure that our company's impact and our business needs go hand-in-hand.
I'm particularly proud of our employees and how the company supports its employees. As one example, we had been building an employee assistance program before COVID-19 hit, and when it did, we accelerated an 18-month process to launch within a month and a half. The program is called ELC Cares, and through it, over 13,000 employees have received money to cover immediate and critical expenses related to hardships due to COVID-19. We also have a matching gifts program, and our employees give more money to ELC Cares than any other non-profit. There is a culture of caring about values. Of caring about each other. It's energizing.
I'm lucky. I have a partner of 27 years, and we have a 21-year-old son and a 17-year-old daughter. I like to see the world through my kids' eyes. They've seen so many climate related disasters and grown up alongside activists like Greta Thunberg. They've experienced a pandemic and know that your health is only as good as the person who's standing next to you on the subway. They're going to be environmental, social, and governance natives and they're digital natives too. And the older I get, the more focused I am on what kind of a world we will leave behind.