Beautycounter, the Santa Monica-based clean beauty brand, has launched a new initiative with the nonprofit Pact Collective, to make recycling easier for consumers.
Beautycounter customers can now mail back their empty containers – from any brand – to the retailer, or drop them off at any of Beautycounter's locations in Los Angeles, New York, Denver and Nantucket for recycling. Many of the types of packaging specific to beauty brands – such as lipstick containers, compacts, vials and tubes – cannot be recycled through regular curbside pickup, and inevitably end up in landfill or waterways.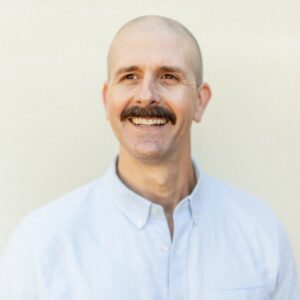 "As part of our work to reduce packaging waste we are prioritizing efforts that help us transition to a more circular way of doing things," said Colin Price, VP of Safety and Sustainability at Beautycounter, which has around 200 skus across skin care, makeup, and bath and body. "At a high level, we've set a goal to significantly improve the sustainability of our packaging by 2025. For now, that includes primary packaging that is reusable, refillable, recyclable in practice, or commercially compostable. We are already outpacing our current packaging goal."
The brand, which was founded in 2013, has since its origin been predicated on clean beauty, with a focus on non-toxic ingredients. In February 2020, it launched its Blueprint for Clean campaign, which provides the company's teams with a detailed manifesto to ensure rigorous ingredient screening and "obsessive testing," said Colin. Pact Collective was co-founded by Victor Casale, previously of MAC Cosmetics and Cover FX and now co-founder of MOB Beauty, and Mia Davis, VP of Sustainability and Impact at Credo.
"While unparalleled safety is a foundational element of our clean beauty promise, our definition of clean doesn't stop there. Beautycounter believes that clean means more. It means committing to planetary protection in all of the areas that our business can impact. As a certified B-Corp we know that business can and should take responsibility for ensuring that the communities and ecosystems we depend on are resilient and sustainable for future generations."
In addition to working with Pact Collective, which works to make beauty packaging more sustainable and less damaging to the environment, Colin said that Beautycounter continues to explore other measures "to reduce impact across the lifecycle.
"We know that design decisions and materials selection have tremendous potential to prevent pollution from ever happening because we use lifecycle assessment to inform packaging choices for every new product launch," he said. Specific examples of this include the brand's Cheeky Clean Cream Blush and Clean Deo, two products that launched last year with refillable packaging systems. Colin said both show "strong consumer uptake and refill purchase rates."
Each product in the Beautycounter line has How2Recycle instructions on them.
The brand is also implementing systems downstream "to help reduce impacts associated with the end of useful life for our packaging that is not currently refillable or curbside recycled in practice," he said. "It's not meant to be a permanent solution but a near-term pathway for hard-to-recycle packaging that needs to be addressed through better design."
Colin said brands like his continue to be motivated by consumer demand; beauty customers, he said, rank safety and transparency as key factors in their decision-making process.
"I think most people want to use products that work well. That's a given. Like many other people, I also prefer to support organizations that I believe are acting in socially and environmentally responsible ways."