As told to Victoria Kirby
We're a 185-year-old, family-owned apothecary competing against giants blowing cash out of cannons, but at the end of the day, retail is about heart and making the customer feel good. Our secret sauce is our employees—many of whom have worked for us for 20, 30, even 40 years—and the educated, personalized, genuine service that we provide. Stores today are filled with interactive screens and staff punching away on tablets, but people spend all day on their devices, so when they come into C.O. Bigelow, we want to engage them face to face, help them figure out how to address their needs, and offer information that they can't find through Google. What we provide is hospitality: making people feel comfortable, establishing trust, and showing them a good time in our store. We go to great lengths to take care of our employees because if they're happy, then the customer will enjoy shopping with us. Our store is non-commission, so people can rely on our staff for recommendations because they know no one is trying to upsell them.
We are not a product-of-the-moment store—we have a very tight assortment at Bigelow. We focus on fewer brands and are specific about which ones we carry, and that's why customers trust us, because we're not pushing the latest fads on them. It's also why our staff has such intimate knowledge of the products, because they're not constantly dipping in and out of brands. Our approach may be a bit old school, but it works, even with fickle Gen Z. Our customer base is getting younger, and the Z'ers are becoming repeat customers, too.
Being in the heart of Greenwich Village, our store gets a lot of traffic, and it's very diverse. We also have quite a few celebrity clients. Our job is to create a place where people of all ages and backgrounds want to shop, put their phone in their pocket, and be in the moment. I measure sales in happy faces, because if a customer loves us, then they'll keep coming back and tell their friends about us. That's really our circle of life.
Here are the current best-selling products at the C.O. Bigelow store and online.
Supergoop Unseen Sunscreen SPF 40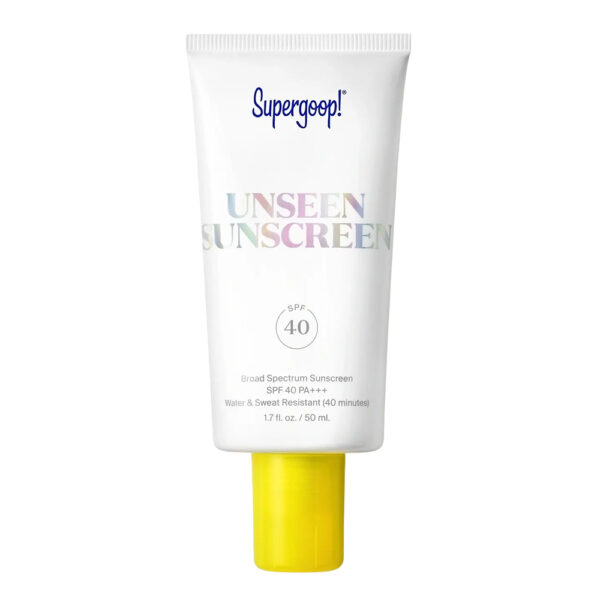 Sun care is always our top-selling category in the summer, with Supergoop leading the charge this season. Unseen is the number-one favorite because it goes on clear and doesn't make your face shiny or feel like you're wearing sunscreen, while Glow Screen, which is tinted, is a close second. Our customers love the no-makeup makeup look of a tinted sunscreen, and Glow Screen has been big with influencers, so we get a lot of young people asking for it.
Vacation Inc. Super Spritz SPF 50 Face Mist and Classic Whip SPF 30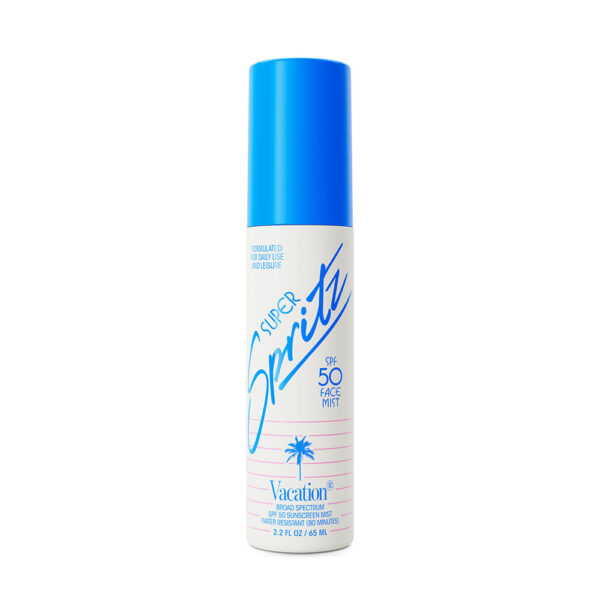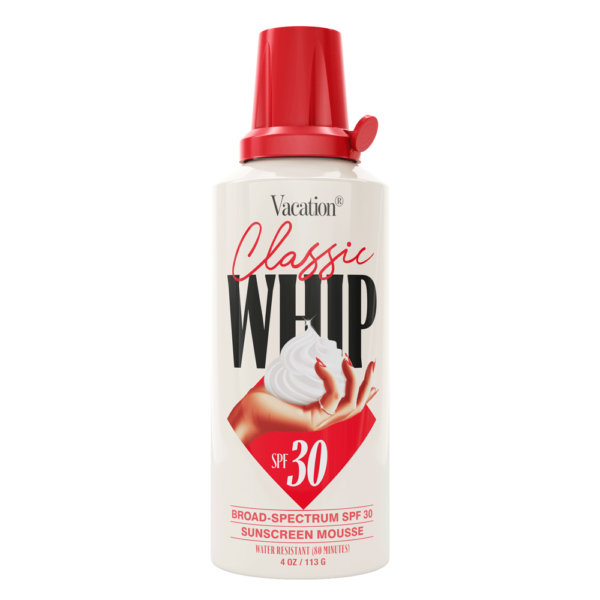 Vacation has taken the beauty world by storm, and it's our second best-selling sun care brand after Supergoop. Vacation figured out how to make excellent SPF protection that's really fun and enjoyable to use. Customers are obsessed with the products' [coconut] fragrance, which is key because the biggest issue with sunscreen is that people often don't apply enough of it or reapply when they should. But because they love the Vacation scent, they slather it on and reapply often. Our two top sellers are the Super Spritz Face Mist SPF 50 because it's sheer and easy to reapply, and the Classic Whip SPF 30 for body, which turns clear once you rub it in. Plus, who doesn't like a sunscreen that comes out like whipped cream?
Carthusia Mediterraneo Eau de Parfum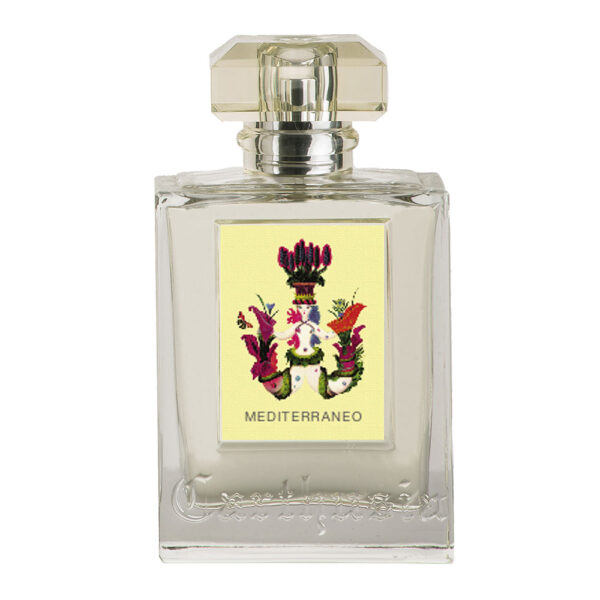 We've carried the Carthusia fragrances for decades and they've always sold well, but now that everyone is flocking to the Amalfi Coast to vacation, customers are a lot more aware of the brand, which originated in Capri. Their favorite scent is Mediterraneo, a beautiful citrus blend with minty and white flower touches. It's fresh, clean, and smells like summer in Capri where there are lemons everywhere and the sea air envelops you. Both women and men adore this fragrance, and we sell a lot of the home diffuser in this scent as well.
Eau Thermale Spring Water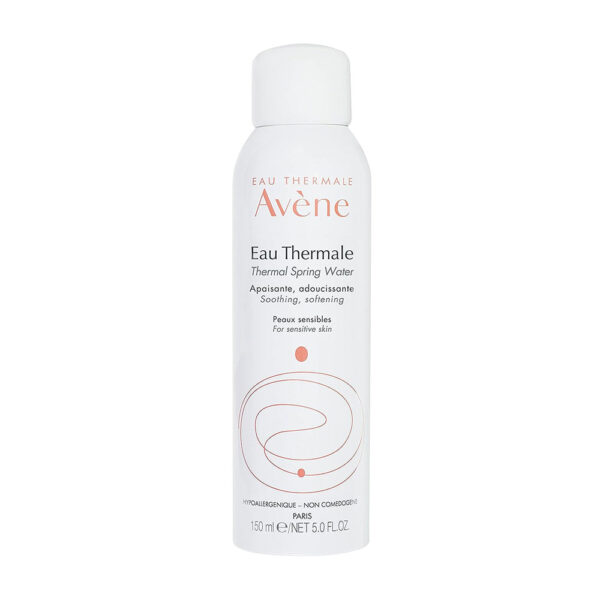 People pack this facial mist, which is pure thermal spring water, in their beach cooler or stash it in their fridge to give their skin a cool, refreshing boost after being out in the sun. The Avène spring water is known for its healing properties and for helping calm sensitive skin, so it's very soothing and gentle. And the price is affordable, so people don't think twice about spritzing themselves all the time.
Westman Atelier Baby Cheeks Blush Stick in Petal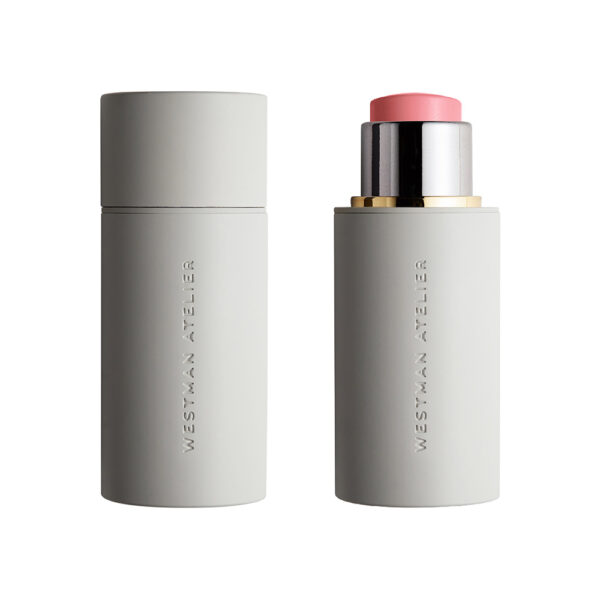 Cheek color is huge for us because our customers like fresh, natural-looking makeup. Their everyday look is usually blush, mascara, and a hint of lip color, and they want fuss-free products that are easy to travel with. This stick blush by Gucci Westman, the makeup artist who founded Westman Atelier, checks all the boxes because you can just swipe it on and blend with your fingers. Petal, the top-selling shade, is a dusty nude-rose that looks great on all skin tones and also doubles as a lip color, which customers like. A lot of our clientele work in beauty and fashion and know Gucci, so I think the familiarity with her also draws people to her product line.
Oribe Gold Lust Repair & Restore Shampoo and Conditioner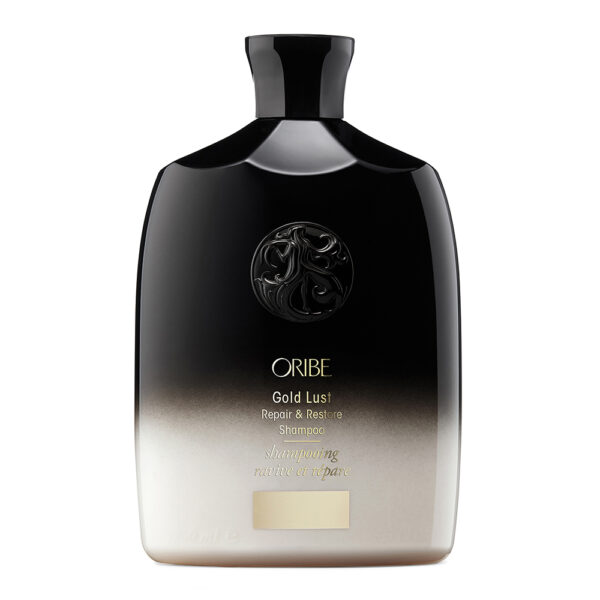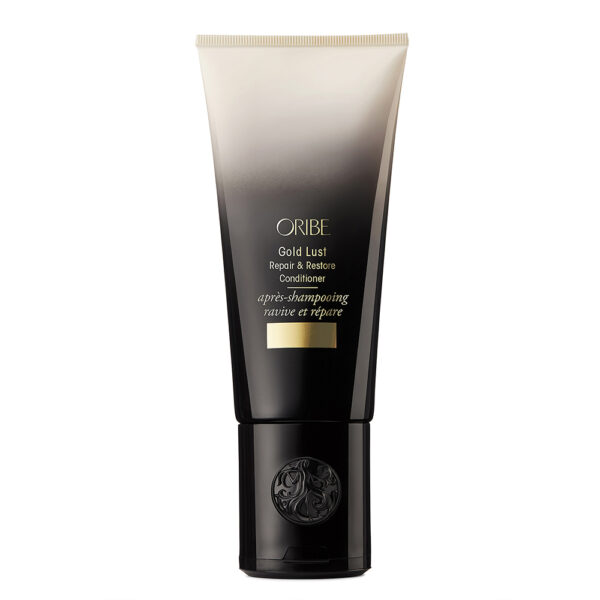 Hair is currently our second biggest-selling category after sun care. Our salespeople are known for their expertise in hair care, so we get a lot of customers coming to us asking for help with their hair concerns. Dryness is an almost universal issue, and though this shampoo and conditioner are a splurge, people swear that they heal damaged hair without weighing it down. The products grew through word of mouth on social media, and customers of all different hair types are telling us that after using this shampoo and conditioner regularly, they see and feel their hair becoming glossier and healthier. Especially now to restore their hair after months of sun, salt water, and chlorine exposure.
C.O. Bigelow Lemon Hand Wash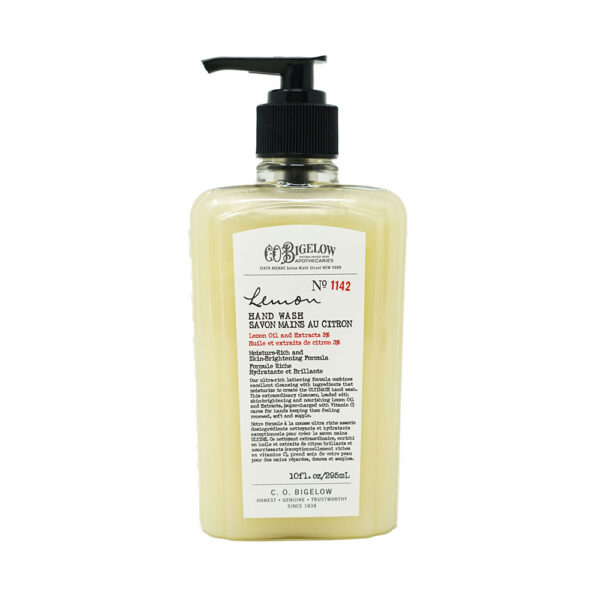 Our own Lemon Hand Wash is a longtime bestseller. We sell around 1,000 bottles a month year-round, but it gets extra attention in the summer when people crave fresh citrus scents. And lemon is such a clean fragrance. Our cleanser contains aloe vera so it's hydrating and soothing, and the scent is natural from the lemon extract in the formula—it's not added fragrance—so it's subtle. Our hand washes are also moderately priced at $15, so unlike fancy hand washes that you only put out when guests come over, people leave ours out all the time and don't feel bad using it on themselves.
Embryolisse Lait-Crème Concentré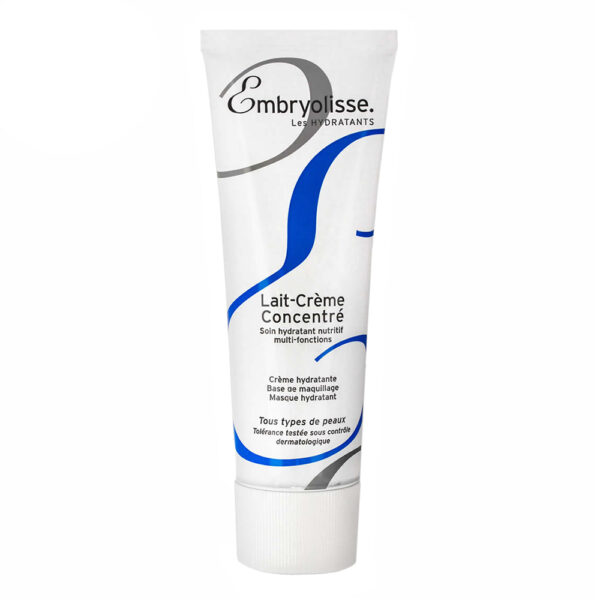 With skin care, we're seeing a return to simplicity. People are scaling back and don't want to do six or eight steps anymore—they just want to cleanse, tone, moisturize, and then maybe add in an exfoliant or treatment product if needed. Customers are super focused on hydration, so the French pharmacy brands are doing really well because they deliver rich moisturize in pure, uncomplicated formulas. We sell a ton of this Embryolisse moisturizer, which has been a cult favorite for many years, but it recently went viral on TikTok, so now it has a whole new, younger fanbase who like it as a makeup primer, too.
Bioederma Sensibio H20 Micellar Water Makeup Remover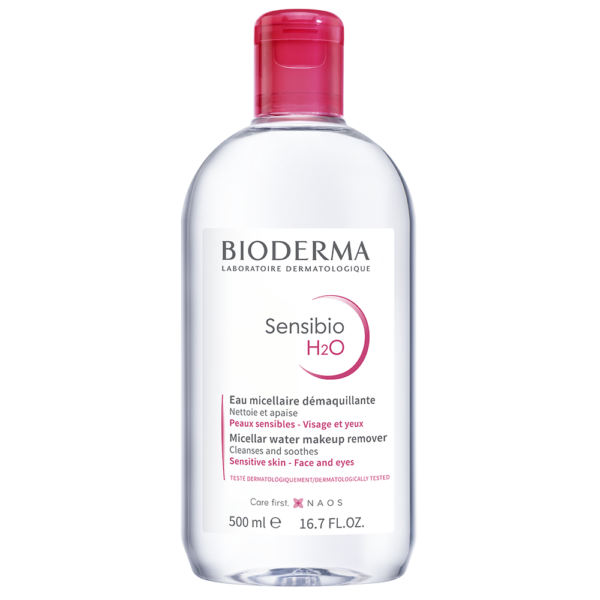 Bioderma Sensibio is another iconic French pharmacy product that's finding a new audience with Gen Z thanks to social media. We carry a few different micellar waters at Bigelow, all of which do well, but Sensibio is number one—it's been around the longest, comes in multiple sizes, and is the most affordable. So many makeup artists and influencers rave about it, and because the formula is designed for sensitive skin, everyone can use it. It's the best at removing makeup, particularly mascaras and waterproof formulas, without being greasy or leaving a film on the skin. Our entire team at Bigelow loves this product.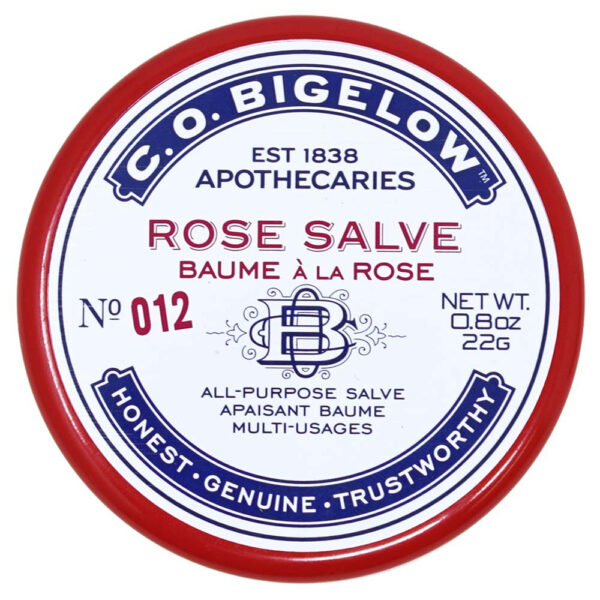 We sell a crazy amount of our Rose Salve. It's a classic Bigelow recipe that we've been making since 1892, so people know it and feel a connection to it. Our customers are not looking for dupes—they want the OG product, and salves are part of apothecary history. The Rose formula is just the right texture and flavor for moisturizing your lips, and it's also great for dabbing on dry spots or adding a bit of sheen to your cheeks. We like to give our customers consistent product recommendations, and it doesn't get any more consistent than 130 years of our endorsement.
Marvis Whitening Mint Toothpaste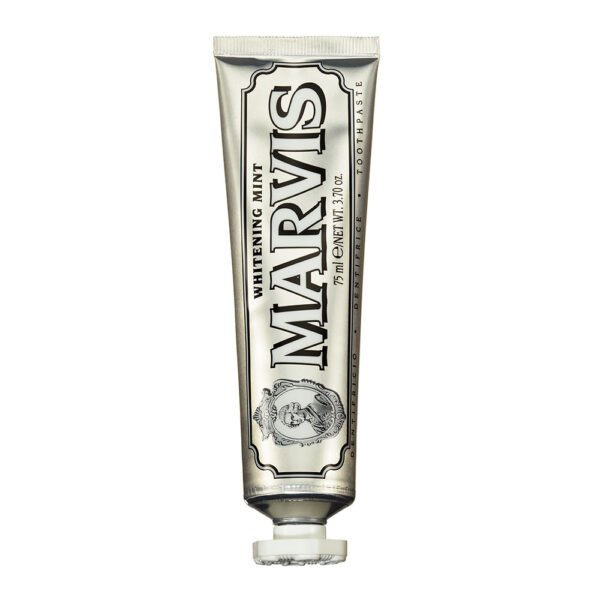 Our customers gravitate to Marvis toothpaste because they know and trust the brand's history. Other companies have made high-end flavored toothpaste, but people want Marvis because it's the original and, arguably, still the best. The whitening toothpaste was developed in Italy back in the '50s when every Italian smoked, so the stronger mint flavor and whitening benefits were very appealing. It evolved into an oral care brand based on flavors, but the original Whitening Mint Toothpaste is still our top seller. People love a product that elevates the mundane, and not only does this toothpaste taste amazing, it looks cool on your vanity, so it's like a bathroom accessory.