Dr. Barbara Sturm is celebrating the opening of her latest boutique and spa—in West Hollywood, Calif. Originally slated for September, the space is located at 515 North Almont Drive, on the corner of Melrose Place and North Almont Drive. The store marks the skin care phenom's third global outpost, followed by Zero Bond Boutique & Spa in New York, and a clinic in Düsseldorf, Germany. The L.A. location measures 1,900 square feet and features three facial treatment rooms, two express facial treatment rooms, as well as a large sunlit retail showroom. The L.A. outpost will be the first and only to offer red light therapy, a 30-minute treatment that retails for $95 and aims to diminish the appearance of age spots, fine lines and wrinkles. Similar to the Dr. Barbara Sturm location in Manhattan, the L.A. outpost will feature a hand-washing station upon entry and a custom discovery table where the entire range will be available to experience and purchase, with an emphasis on education. This week Dr. Barbara Sturm sat down with Beauty News to answer some questions on the new store.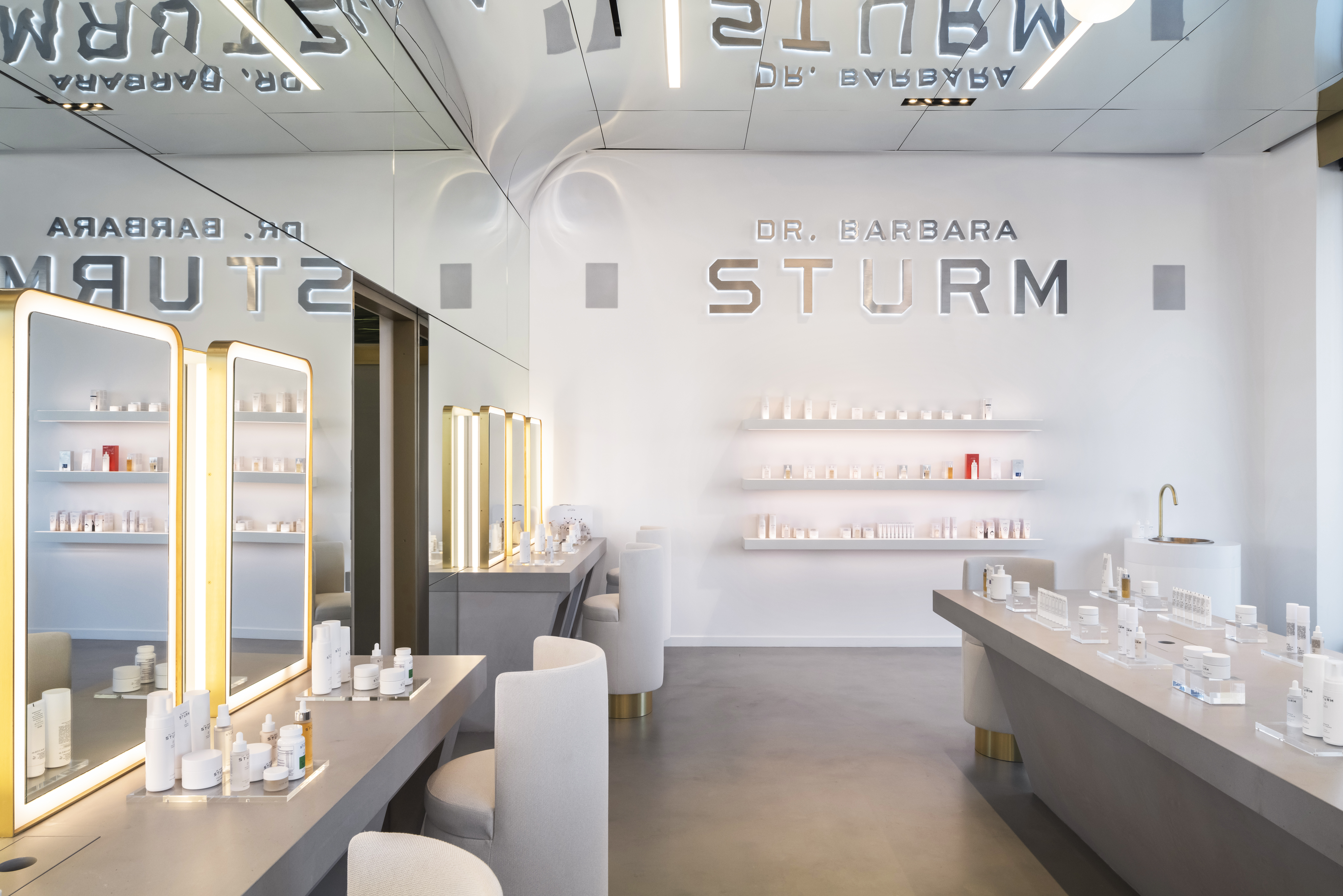 CEW Beauty News: With the nation facing a second wave of COVID-19, and harsher restrictions being imposed as we speak, talk about the impact of opening?
Dr. Barbara Sturm: We are closely monitoring the health and safety situation in L.A. daily and we are following rigorous health and safety standards in line with state regulations. As such, alongside our treatments in-store, we are already offering a host of contactless services; from curb side pick-ups to courier deliveries and one-to-one virtual tours with our expert aestheticians, during which clients will be able to explore our boutique and browse the product range from the comfort of their own homes. We are also offering consultations via FaceTime and WhatsApp to help customers find the best products and ingredients for their skin's needs.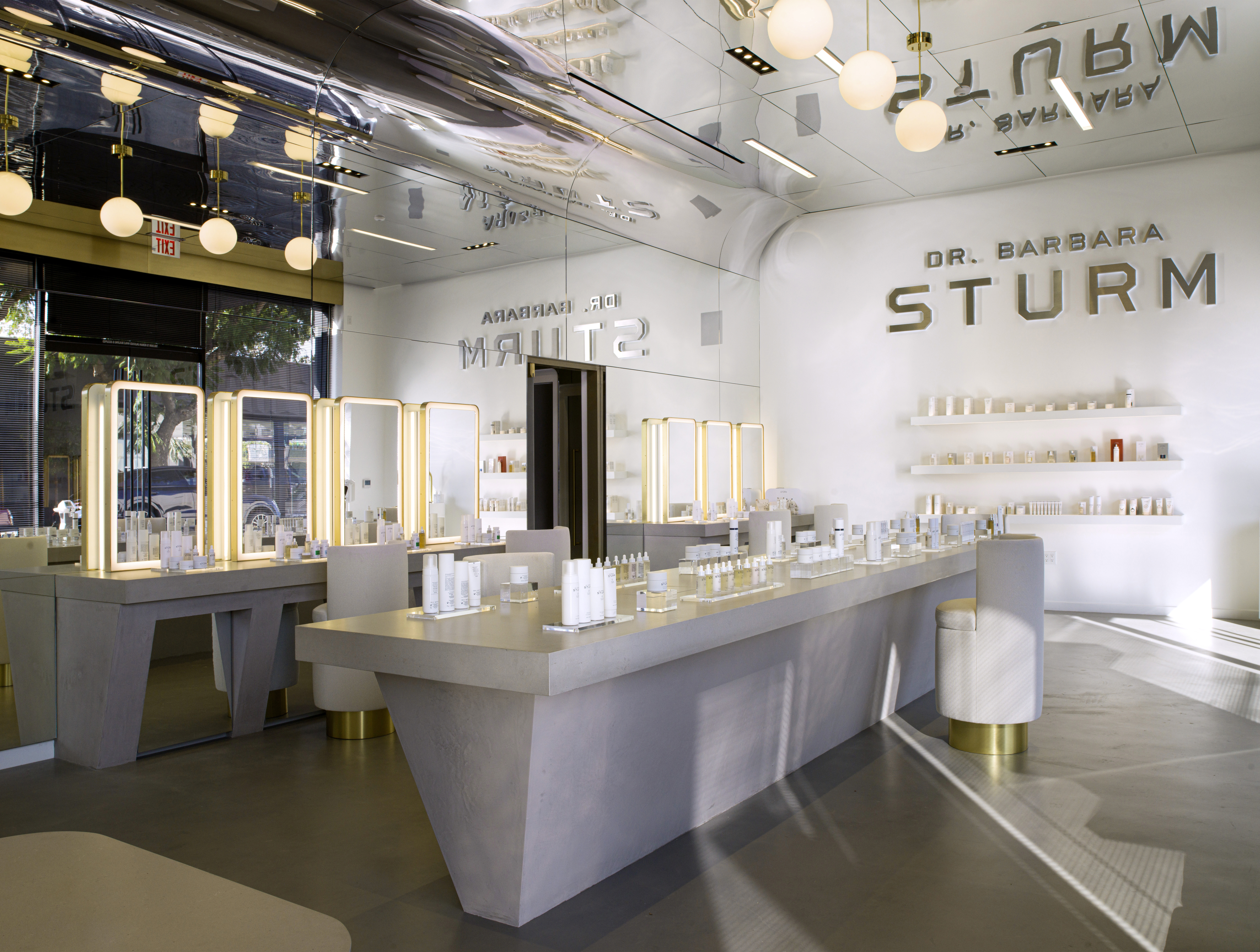 BN: Talk about how long the store has been in the works and what makes it special from other boutique skin care retailers?
BS: I started a pop-up spa for the Oscars three years ago and had my aestheticians perform my facial protocols to get celebrities ready during the week. The requests to open a permanent, high performance L.A. location has been heavy ever since. My L.A. Boutique & Spa will be my largest Boutique & Spa worldwide and is my first flagship 'black and white' location, reflecting the packaging of my new Dr. Barbara Sturm Professional Line targeted to aging, mature skin that I will launch there. I will also premiere new inventions at the spa in the coming months.
BN: Are there any digital innovations in the store?
BS: Yes. The discovery table in the center of the spa will allow customers to discover and explore the full range of products, obtain expert advice from aestheticians trained by me in my protocols and anti-inflammatory approaches, and also features interactive screens and tablets offering customers product and lifestyle science information on-demand.