Sexual wellness brand Maude is expanding its international reach with a DTC launch in 33 countries as of January 10 in preparation for Valentine's Day. The four-year-old brand is now available in Australia, the European Union, the United Kingdom, and Canada. All Maude devices and bath products will be available in these markets; at this time, condoms and lubricants will remain domestic.
Maude founder Éva Goicochea began her career as a legislative aide in healthcare, then shifted to e-commerce, social media, and brand strategy—working with Squarespace, Adidas, and on the early team at Everlane. She launched Maude in 2018, and it's since been featured in Vogue, The New York Times, Forbes, among other publications. She's also one of only 60 Latinx women to raise over $1 million in VC funding. In 2021, the brand raised $5.8 million in a Series A funding round led by True Beauty Ventures with participation from U.K. consumer fund True, media company William Morris Endeavor and Fable Investments. The brand has raised $10 million since launch.
"At Maude, we approach sexual wellness in an integrated way: it's about overall intimacy, health and happiness—not just about product. And sex is wellbeing," Éva said. "The sexual wellness industry has been monopolized for 100+ years by the same, tired, male-focused incumbents (Trojan, Lifestyles, Durex) which has given rise to hyper-feminine, trend-focused newer brands," she explained. "Modern consumers view intimacy as an important part of everyday health, but the sexual wellness industry is fractured, focusing on speaking to one gender (and age) and positioning sex as clinical, a novelty, or a taboo."
Éva wanted to bridge the gap and create a company that speaks to all people. That was the impetus for Maude: pared-down products delivered in an inclusive way that encourages a healthy, everyday approach to intimacy.
As for Maude's pricing, "That was part of the inclusivity," Éva said. "It's about making products that work specifically with devices because people are overcharged and typically the price doesn't necessarily match the quality."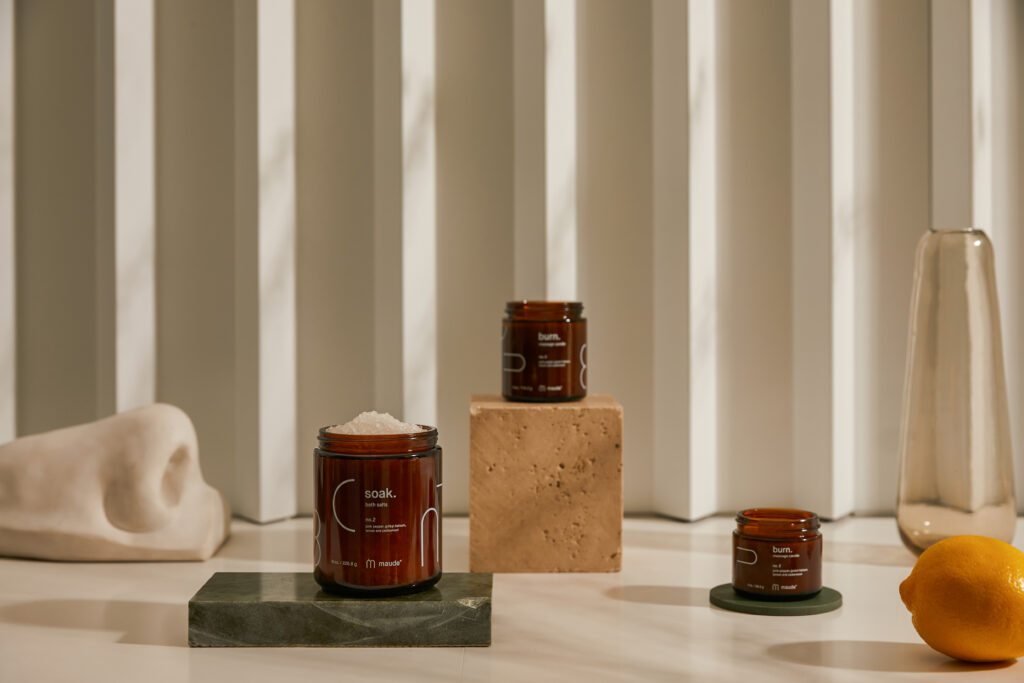 From the time Maude launched, it offered vibrators, condoms and lubricants, and then bath and body products, giving it a personal care brand appeal. "It's interesting to see that we are backed now in our series A by some really great beauty investors and are taking that same trajectory," Éva said. There hasn't been a sexual wellness company that has raised a Series A since 2013, she added.
Éva said that the brand has attracted people from all over the world, especially since they partnered with actress Dakota Johnson a year and a half ago. Dakota, who is also an investor, joined the team as a co-creative director in November of 2020. "Internationally is really where we've gotten our audience from and over the past month [December], which has been our best month to date—5 percent of our audience is already international without us announcing anything," Éva said. "We've been in beta for the past month, and we're now officially telling people that we are shipping internationally" Éva noted that she found a great partner called Passport Shipping that was able to help her team do DTC shipping internationally.
Some of Maude's products are class 2 medical devices, and there are stringent standards globally for bath and body products as well. "So that's what has taken us the most time; it's just navigating that and then obviously there are other cost considerations around packaging requirements," she explained.