Named the "king" of home fragrances by the New York Times, Harry Slatkin has been transforming environments through the power of scent for over three decades. The world-renowned fragrance expert has developed home scents for over 100 brands and has worked with celebrities such as Oprah, Elton John and Martha Stewart. Here, Harry talks about how businesses has been impacted due to COVID-19, navigating the new normal and why consumer demand for home fragrances has increased during stay-at-home orders.
The world has changed and I think the number one thing people want to hear is, "Are you okay?"
I run two different businesses with an amazing team, Homeworx and Scentworx, and we have weekly calls to go over each account. The start of each call regularly begins with us asking how we are all holding up. Because I'm lucky to have friends who are influential in finance, government and the sciences, my wife Laura (Executive Chairman and Founder of Nest Fragrances) and I are able to stay up to date on what's going on in the world, and I share any important information I learn with my team.
I haven't had to furlough any of my 22 employees. In fact, since the COVID-19 pandemic began our accounts have been thriving even though our retail partner stores have temporarily closed. My online business at Kohl's is up 586 percent from where it was before, online sales at Ulta Beauty are dramatically up, and I recently did a show on QVC where we did 90 percent above goal. My brands are not exceptions; first quarter data from NPD shows that home scents were the only segment in fragrance to grow in the U.S. prestige market. The category is up 4 percent as consumers lean into products that are intrinsically linked to emotion. This makes sense because people are nesting at home and are finding refuge in scent, which has the ability to bring comfort, happiness and escapism.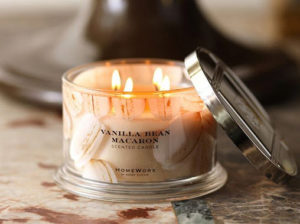 It's scientifically proven that you can change your mood through scent, and I'm finding that now, more than ever, people are turning to items in the category that have longevity because they are anxious day and night. NPD data shows that candles, which make up nearly 70 percent of home scent sales, grew 8 percent, and I think it's because of the long-lasting effect. As a result, our top sellers are the candles, which can burn up to 40 hours, followed by our plug-ins, which can last up to 30 days. It's worth noting that while there are notes such as lavender that are naturally calming, there are no specific fragrances in our portfolio that are trending right now because people are gravitating to what naturally makes them feel safe. For me, its foodie and fruity aromas, but for someone else it could be the scents associated with a specific holiday or time of year.
My wife and I have several philanthropic endeavors, so it was important to figure out how to use the business to give back. For two weeks, I donated a candle for each sale of any product bought from any of my retail partners to God's Love We Deliver, which I've been involved in for more than 20 years. They deliver food to individuals and families, many of whom are elderly or living with underlying conditions and illness, that make them especially susceptible to the coronavirus.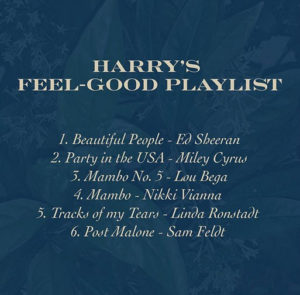 I use my social media to just be there for people. It's less about selling and more about humor and holding virtual hands on all three channels. I never started my personal Instagram to sell product or even build the community that I have, but I've received a huge expression of gratitude for it, and it has become a major way of connecting with others. I sometimes receive over 4,000 messages a day and I try my best to answer each and every one of them. I like that my posts make them happy, and conversely, the community picks me up.
I think it's critical that companies be sympathetic, and don't just send out emails about products, as people will gravitate towards brands that show compassion—I do.
Every morning, I do a 3.5 mile walk near my home in Florida, which I post to my Instagram stories later in the day. I don't post it live because the walks, which can take me up to an hour, are reserved for me to clear my head. I don't do any business. I either listen to music, podcasts or talk with a friend. Then, later on in the evenings, I go for a bicycle ride.
In the evenings, my daughter's boyfriend, who loves to cook, prepares most of the meals, but we all get involved in preparing the food (tonight is Chilean sea bass with a cauliflower and carrot puree). We eat together, which never happened, and then we play games or watch a movie afterwards. This is one aspect of the "new normal" I think will stick around because people are enjoying staying home more than they did before.
I don't have a crystal ball. We will slowly get back to normal, perhaps when the vaccine comes out, but even then I think people will stay away from large gatherings for a while and will probably shake hands less. On the scent side of things, because it's a powerful tool, it's going to come back robust when retailers open back up. Right now, I'm in the mist of testing all my fall candles with the goal of launching 120 new scents across all my venues. We look to the future because we have a strong fall calendar planned, but we take it day by day and we're more flexible now than we've ever been.