In dreaming up their 2023 holiday collection, which drops September 1st, Lancôme time traveled across the Atlantic into the hallowed halls of the Louvre for inspiration. While they aren't the first beauty brand to collaborate with a major museum on a product launch—Estée Lauder is just one of the many brands that has collaborated with the Metropolitan Museum of Art—this partnership might be one of the most well executed we've seen in recent years.
In collaborating with the Louvre, Lancôme went far beyond just designing products inspired by famous artwork; instead, they immersed themselves in the museum's legacy to extract deeper narratives that speak not only to the connection between art and beauty but also to the stories of women and the power of the female gaze. The result is a sophisticated brand experience that transcends the products themselves and reflects Lancôme's philosophy that "beauty is a living art." From the packaging to the shades and textures, every aspect of the collection pays homage to the Louvre's timeless artwork.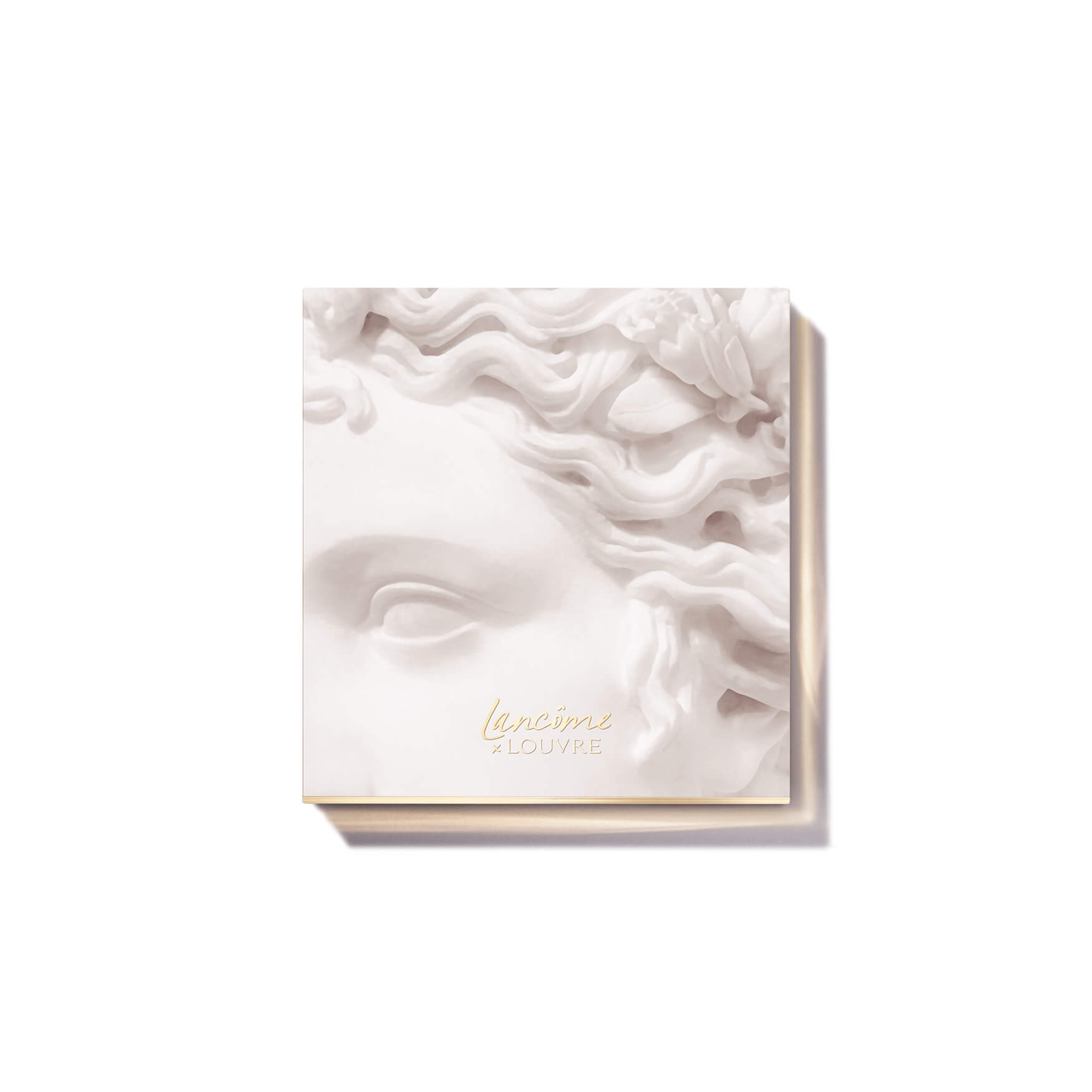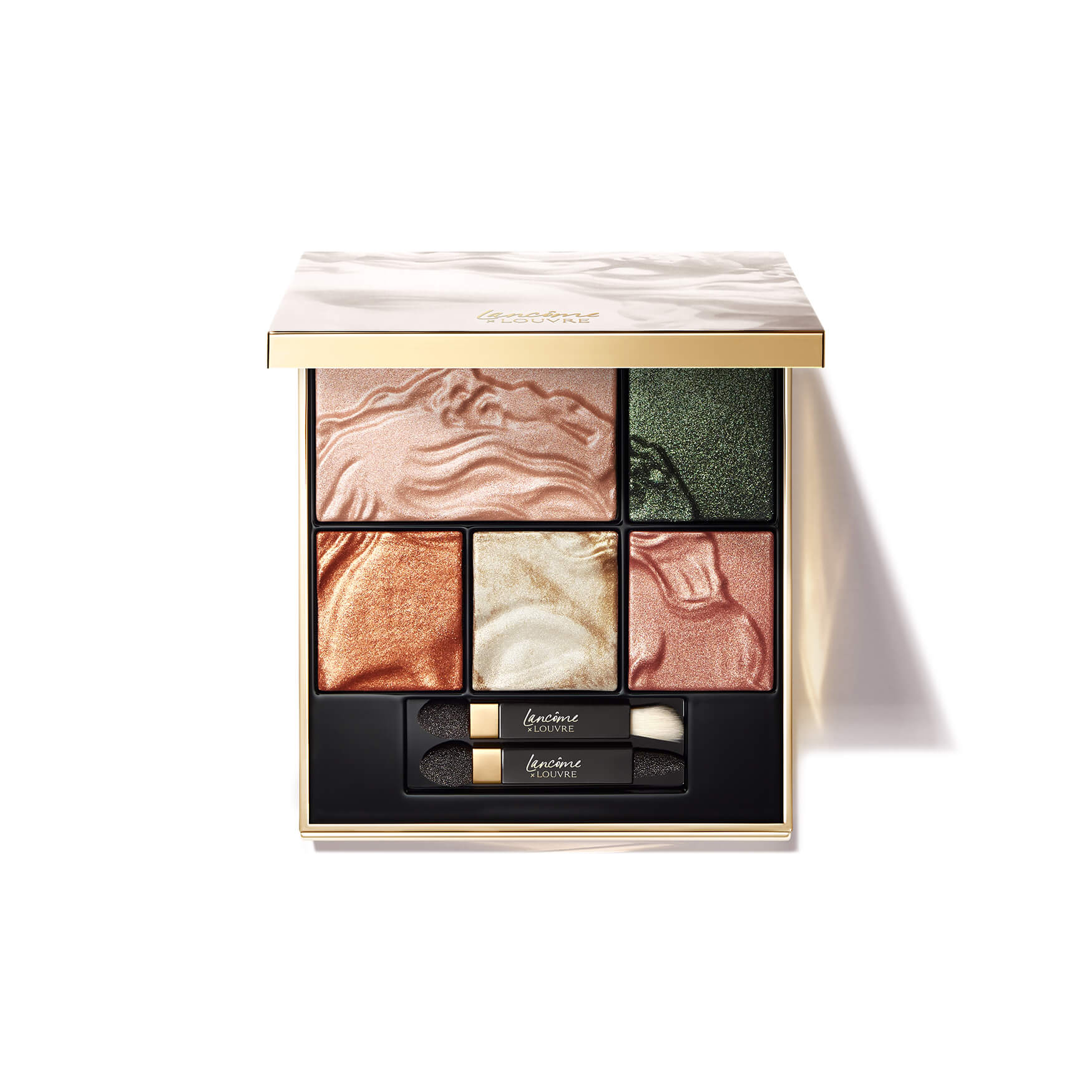 The six-piece, limited-edition collection— Lancôme X Louvre—features some of the brand's most iconic products fashioned into miniature works of art themselves. The hero product of the collection is the Richelieu Eye Shadow Palette. Housed in a large golden case emblazoned with the visage of the 5th century Greek lyric poetess Corinna, the palette features five shimmery shades inspired by the way light bounces around the Richelieu wing of the Louvre.
There is the Richelieu Galerie Light (a pale pink highlighter), Cour Puget Peridot (a verdant green named after a ceiling window that looks out over a plant-filled sculpture garden), Royal Palace (a soft shimmery rose); Cour Marly (a soft golden tone with bronze flecks) and Cour Carrée (a copper hue).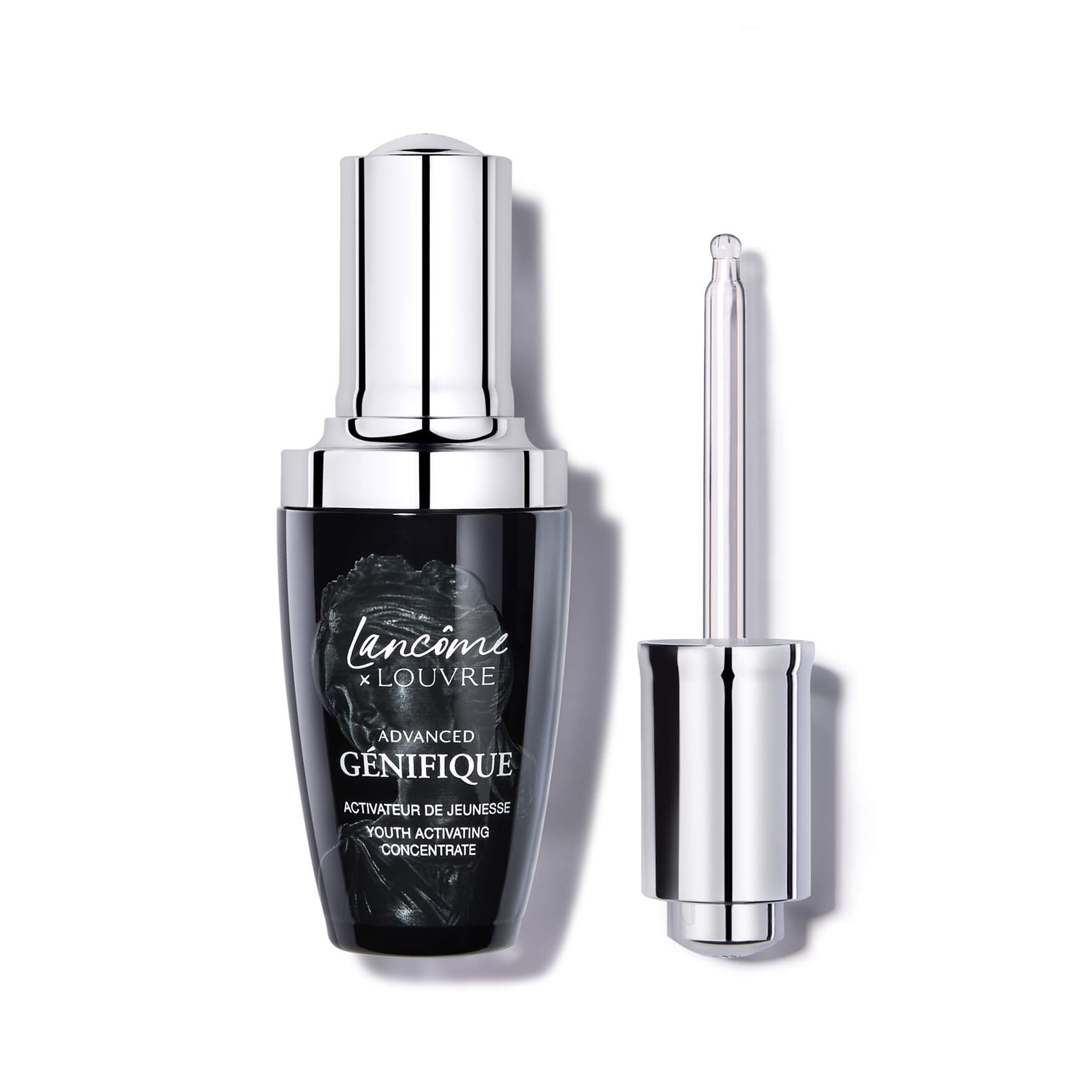 The shades have been embossed to form the silhouette of Corinna, who resides in the Richelieu Gallery. Elsewhere in the collection, the brand's popular Advanced Génifique Serum has been reimagined in a bottle that pays homage to the Goddess Hygie. Meanwhile, the packaging of the four Lancome X Louvre L'Absolu Rouge Drama Matte Lipsticks nod to four other muses housed in the museum: Sleeping Aphrodite, Diane de Gabies, Nymph Echo, and Nymph with Scorpion. The diversity of the various goddesses chosen to be included in this collection was not accidental, but rather meant to reflect the many forms of beauty found both in the Louvre and the world of Lancôme.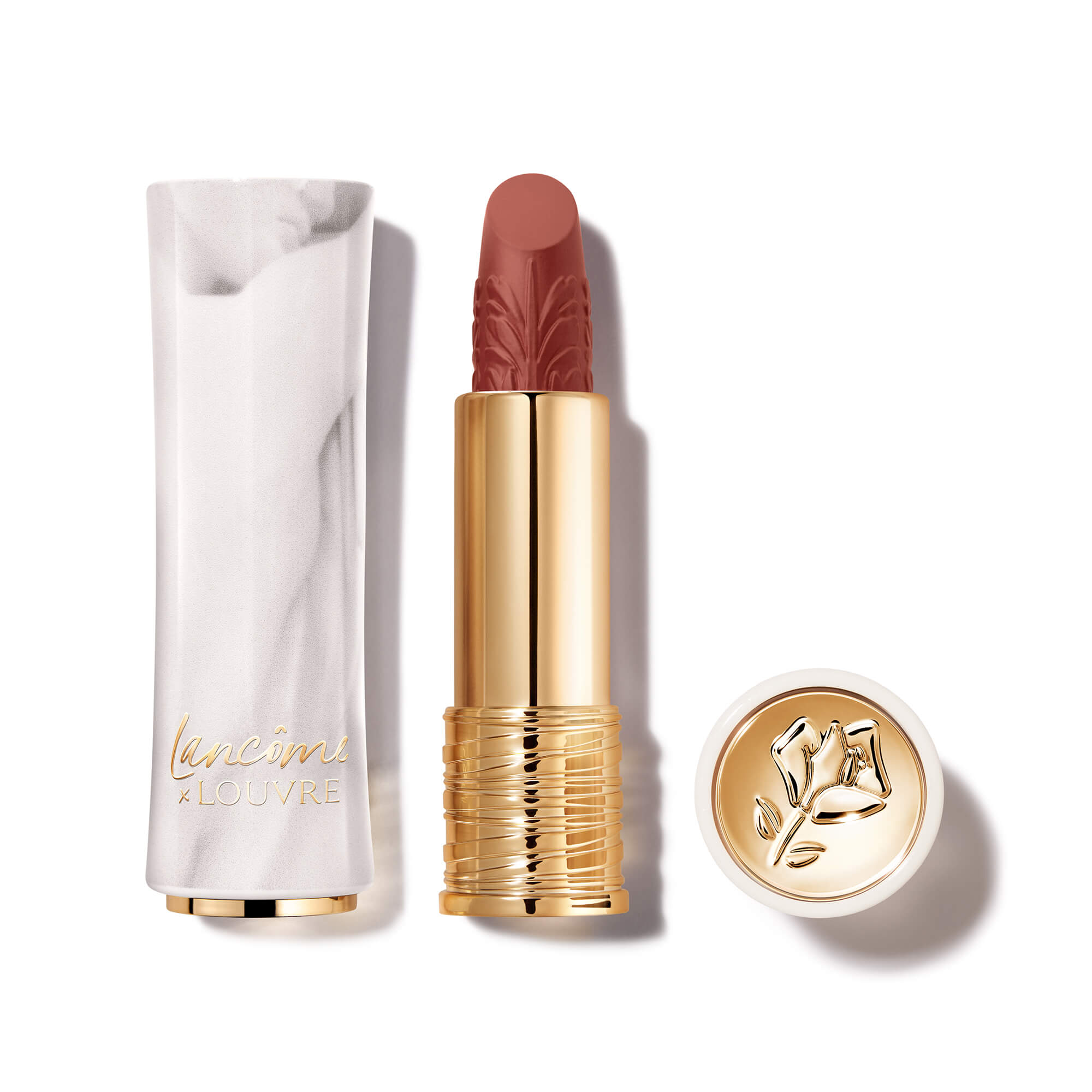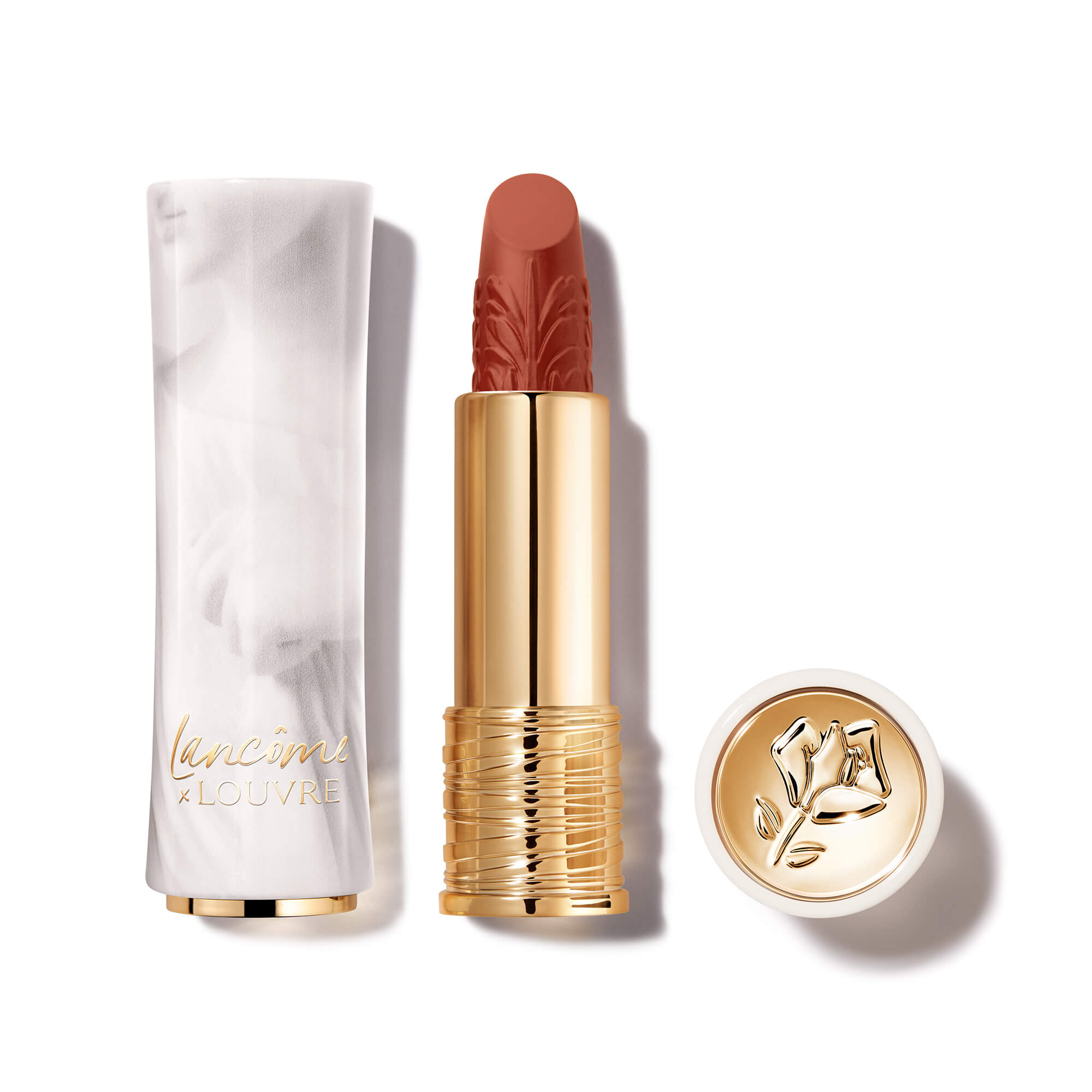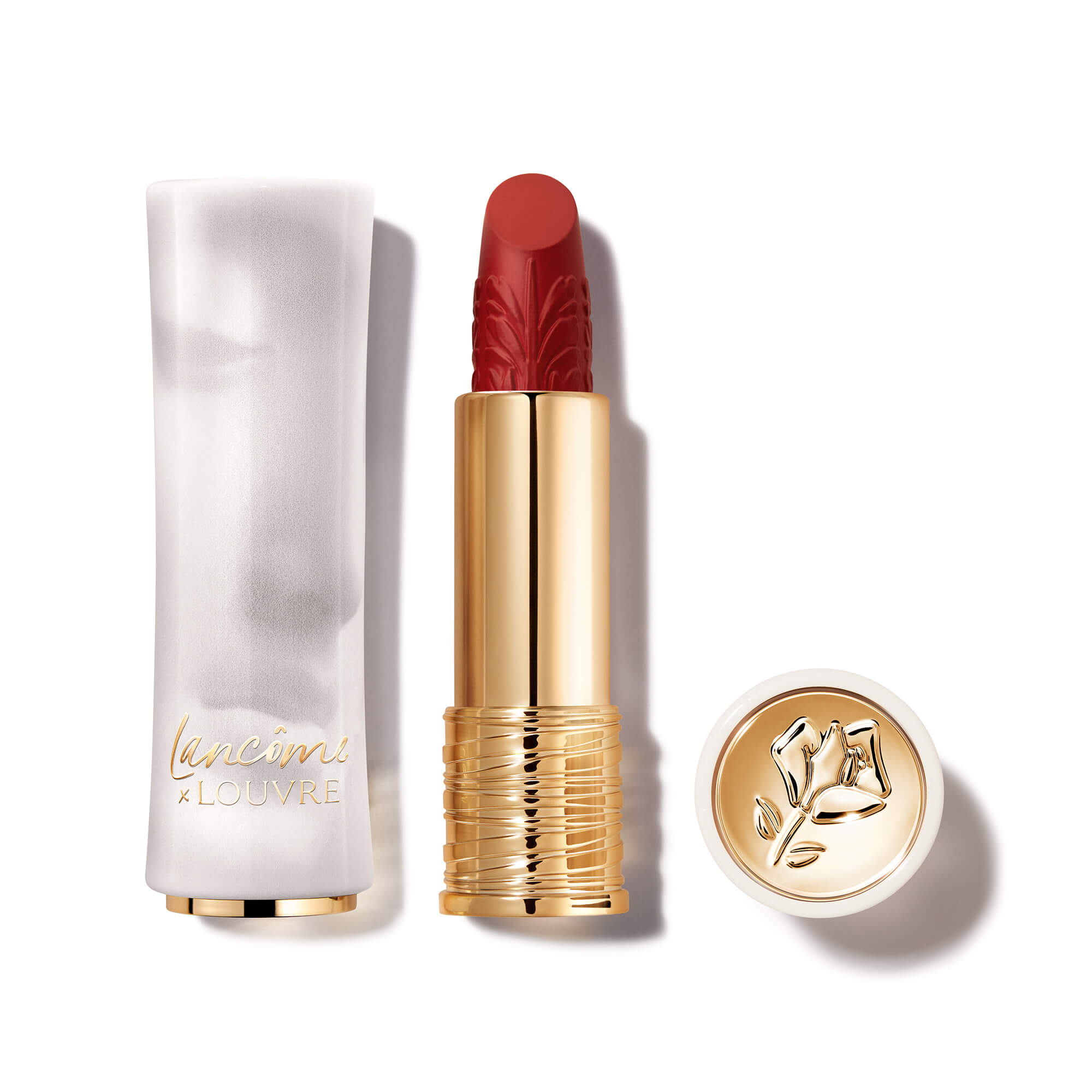 While much has been said in the history of art about the so called "male gaze," the presentation of women from a male, heterosexual perspective as sexual objects, there is something deeply gratifying about the advertising images of this campaign, which feature a diverse cast of spokespeople—Zendaya, Amanda Seyfried, Aya Nakamura, and model He Cong—posing at turns triumphantly and/or thoughtfully in front of an assortment of iconic female goddesses.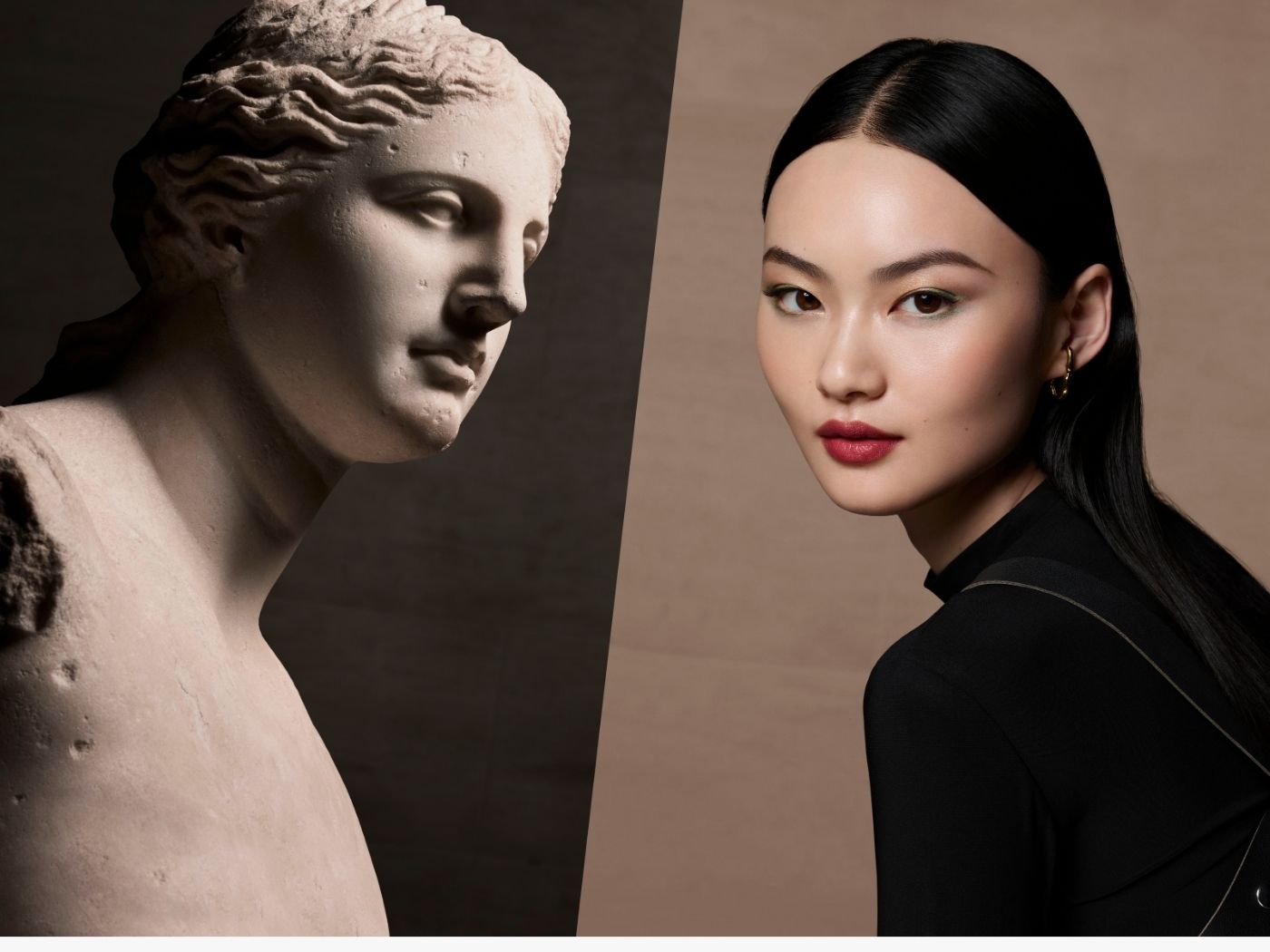 Beauty is about taking back power, said Zendaya, who was shot for the campaign inside the Louvre with arms outstretched alongside Samothrace, the famous Goddess of Victory. "Samothrace is a powerful symbol of achievement," she said in a press release. "And that's what true beauty is: Drawing on our own story to give ourselves wings."