Beauty industry veteran Corey Huggins is determined to change the beauty industry, redirecting it to become more cross cultural and differentiated with the formation of a new advisory team, The Ready Set. The group consists of former L'Oréal USA executives and global business consultants, and will focus on ideas and initiatives aimed at creating new opportunities for multicultural beauty, specifically African American, Latinx, Middle Eastern and South Asian people. In addition to Corey, who serves as Founder, Global CEO & Managing Director, Ready to Beauty, members include:
Dulce Almario, Director of Global Marketing, Cosmo International Fragrances
Marcia Cole, Founder & CEO, Ivy Digital
Jawauna Greene, Marketing Management Consultant
Michael James, Founder, Frederick Benjamin Grooming
Maureen Murunga, Head of Marketing, L'Oréal East Africa
Ylorie Anderson-Taylor, Strategic Executive & Board Member, Ready to Beauty
Tanya Choi, President, Breathing Beauty
Stephanie Flor, Travelista-In-Chief, Around the World Beauty
Violet Jackson, Director of Education, Dermalogica
Kenecia Lashae, Travel Influencer & Creator, Passport 2 Pretty, Venusrx
The group's advisors include Dr. Brooke Carlson, Professor, Cosmetics & Fragrance Marketing Management Fashion Institute of Technology; Jim Morrison, CEO, Availa Bio; and Clarisa Wilson Proprietor, Brentwood Beauty Atelier.
The group is a subset of Ready to Beauty, which was formed by Corey in 2019 as a global think tank dedicated to multicultural entrepreneurs and brands. As knowledge is core to the group's initiatives for success, Corey will be headlining CEW's upcoming webinar, The Future of Multicultural Beauty, on September 16 at 1 pm EST, where he will share his expertise on the nuances of the multicultural beauty market, it's growth patterns, and the strategies needed to make meaningful consumer connections, from cultural relevancy to inclusive brands. To learn more and register for the free event, please click here.
Here, CEW Beauty news spoke to Corey about The Ready Set, its goals and how they will initiate strategies that reflect evolving beauty standards.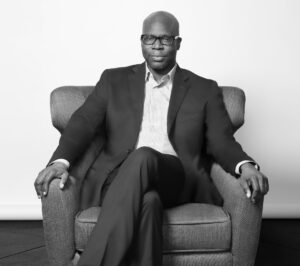 CEW Beauty News: Why did you see the need for a group like this?
Corey Huggins: I believe beauty is so much more than its current incarnation.  And, I believe the industry is not doing enough to embrace the fullness of its possibilities and potential.  Therefore, I saw a huge white space opportunity for authentic, cross-cultural (ie: Black & Brown) marketing and brand building.  So, I assembled fourteen of the best minds in the industry who have all worked at one of the most dominant companies in beauty, L'Oréal, and who all had the faces and cultures that reflected the full spectrum of being Black & Brown.  The result is Ready to Beauty, the industry's first global think tank for multicultural entrepreneurs and brands with The Ready Set as its "thinking" engine.  Each member of The Ready Set is working on a multitude of projects for us that will literally change the face of beauty.
BN: What will be some of the goals of the group?
CH: The Ready Set is deliberate in our goal to upend conventions and introduce new, better and different ways of thinking about, defining and activating beauty all while redistributing the economics that drive it.  The business of beauty will be more inclusive, diversified and economically equitable as a result.
We want to create the construct we wish existed when we all first entered the industry.  There needs to be a body for cultivating entrepreneurs and brands of color so they, in turn, can develop the business gravitas necessary to become the heroes of their own beauty stories.
BN: What strategies will the group use to share its ideas?
CH: Strategically, we will be harnessing the strength of our collective years in the business of beauty in terms of expertise and relationships.  From there will be leveraging some big vision, "out of the box" partnerships and intimate experiences that are unique and just plain different for the multicultural market.  We ask ourselves, why should general entrepreneurs and brands have all the differentiated development? The answer: They should not – and we are working on several initiatives that are so extraordinarily next level and supportive of multicultural beauty's next chapter that I cannot wait.  For The Ready Set, we know multicultural beauty's most beautiful, culturally-rich and economically successful days lie ahead.
To learn more about Ready to Beauty, please click here.