As we enter the warmer days of spring, self-care is still paramount—and the toll stress has taken on everyone can be seen in the newest products launching this month. From a thickening hair mask that seeks to impart long-lasting volume for thinning manes, to a Japanese moisture spray that allows for an additional self-care step in one's skin care routine, here are the best of March 2022 beauty product launches.
Bumble and bumble Thickening Plumping Mask
Waitlist Worthy: Part of Bumble and bumble's iconic Thickening collection, this mask looks to provide long-lasting volume. The new Bb.Thickening Mask features embilica technology to plump each strand for hair that looks thicker, fuller-bodied, and more voluminous.
Marketing Plan: "The first mask from our beloved volumizing range, Bb.Thickening Plumping Mask delivers next-level, plumped-up volume that starts in the shower and lasts all day. It is powered by our emblica technology to plump each individual strand for a look that's thicker, fuller bodied, and more voluminous—roots to ends," said Erika Woods, VP Global Marketing, Bumble and bumble. "The campaign will focus on before and after looks that show the immediate and visible volumizing power from this hair care product."
Availability + Price: $43 at at Ulta, Ulta.com, Bumbleandbumble.com, Bumble and bumble Flagship NYC salons and Bb local Salons. Available in Ulta at Target in April.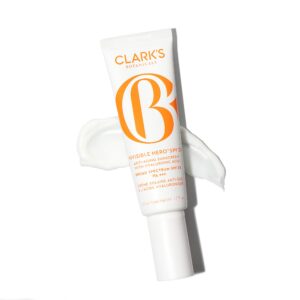 Clark's Botanicals Invisible Hero SPF 30
Waitlist Worthy: The first sunscreen from Clark's Botanicals, Invisible Hero SPF 30 is a 100 percent mineral formula designed to deliver antioxidant and blue light protection. It saturates skin with hyaluronic acid and marine algae to plump and fortify the skin barrier and over time, limit water loss. Designed to blend invisibly into skin.
Marketing Plan: "This is our first crowd sourced product," said Francesco Clark, Founder & CEO, Clark's Botanicals Skincare. "We are grateful to partner with our robust network of make-up artists, influencers and industry insiders who believe in our mission and are excited to help us kick off the launch. This spring, we will host intimate gatherings with our closest media, influencer, make-up artist and insider friends."
Availability + Price: $75 at clarksbotanicals.com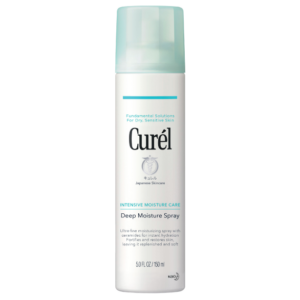 Curél Japan Deep Moisture Spray
Waitlist Worthy: This ultra-fine moisturizing spray is created to restore skin, leaving it feeling hydrated and soft thanks to refined micro-ceramide particles that penetrate deeply to improve skin barrier function. It's designed without fragrance, colorants, or alcohol and can be used whenever needed for a boost of hydration.
Marketing Plan: "Our Deep Moisture Spray is already available abroad and key retailers cannot keep it in stock," said Carla Ferrario, Marketing Director, Therapeutic Brands. "We have some amazing influencer advocacy for this SKU and plan to lean into that in the U.S., while communicating the multi-use benefits of the formula and hyper targeting the sensitive skin sufferer. Our focus will be on digital efforts across influencer and social, while leveraging our partnership with the Allure Store."
Availability + Price: $21 at Amazon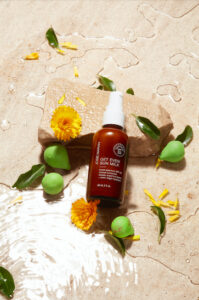 Josie Maran ​​Get Even Sun Milk SPF 33
Waitlist Worthy: This mineral sunscreen is part of the popular Josie Maran Argan Milk franchise. Its formula is sheer, ultra-lightweight, deeply hydrating and made for all skin tones and types.
Marketing Plan: "We want to let our community tell this story for us," said Shaunda Swackhamer, VP of Marketing & Innovation at Josie Maran. "In launching a mineral sunscreen we knew we had to ensure that we are working with a wide range of content creators to show how the product blends on all skin tones and types," she said. "We are looping our community in with an activation in sunny L.A. that brings the product to life in a tangible way, with gifting moments across our social platforms alongside Josie Maran authentic content," Shaunda added.
Availability + Price: $46 at josiemaran.com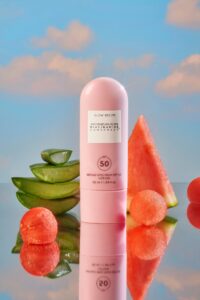 Glow Recipe Watermelon Glow Niacinamide Sunscreen SPF 50
Waitlist Worthy: Sunscreen meets skin care with Glow Recipe's innovative chemical/mineral hybrid formula offering lightweight, glow-boosting SPF. Glow Recipe's sunscreen taps what it calls skinscreen ingredients—watermelon extracts, niacinamide, hyaluronic acid and aloe are formulated with hybrid SPF filters—meaning chemical and mineral.
Marketing Plan: "We previewed the Watermelon Glow Niacinamide SPF 50 ahead of launch to our 100 Glow Gang ambassadors," said Sarah Lee, co-founder and co-CEO of Glow Recipe. "These ambassadors were the first to test our first-ever SPF and create content that expresses their individuality and creativity. As a result, our Glow Gang Ambassador program generated over 150 pieces of organic content, creating more buzz around a launch than ever before," she added.
Availability + Price: $34 at Sephora.com and glowrecipe.com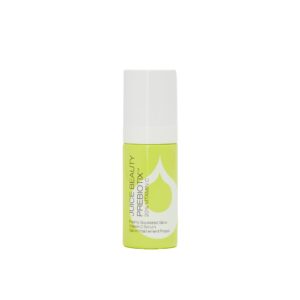 Juice Beauty Prebiotix Freshly Squeezed Glow Vitamin C Serum
Waitlist Worthy: Featuring a powerful form and concentration of 20 percent stabilized vitamin C, this formula boasts a microbiome-protecting formula with organic, antioxidant-rich ingredients. It gives skin a luminous boost and evens out the complexion, while balancing the skin's microbiome (which can change due to harsh cleansers, pollution, heat, air conditioning and more) to restore its natural moisture levels.
Marketing Plan: "Juice Beauty is promoting the serum through special displays at our main retailer, Ulta Beauty, through influencer programs, power reviews, contests and a digital ad campaign," said Karen Behnke, founder and CEO of Juice Beauty.
Availability + Price: $65 at all Ulta Beauty and other specialty stores nationwide, and Sephora International and juicebeauty.com.
Kate Somerville ExfoliKate Resurfacing Body Scrub
Waitlist Worthy: Inspired by the brand's best-selling facial care product, ExfoliKate Intensive, this scrub buffs away dry, rough, and bumpy skin to reveal radiant skin without drying it out. It also preps skin for hydrators, treatments and sunless tanning products. Ingredients-wise, pumice replaces silica; AHA lactic acid and BHA salicylic acid aim to chemically exfoliate the outermost layer of skin.
Marketing Plan: "The product will be supported by paid digital media, including connected TV. Additional support will come from media coverage, paid influencer content highlighting product efficacy, and an in-person VIP and Influencer event hosted by Kate this month," said Jennifer Gomez, VP, Kate Somerville Marketing & Product Development.
Availability + Price: $56 at KateSomerville.com, Sephora.com, and Sephora stores nationwide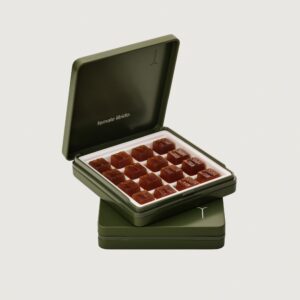 Maude Libido Supplement
Waitlist Worthy: In partnership with advanced supplement brand ASYSTEM, maude has launched its first ingestible, a supplement called Libido. It's a natural, daily solution to help enhance arousal and incorporates adaptogens and botanicals and works to target common physiological roadblocks to desire by increasing blood flow, naturally boosting testosterone and alleviating stress. It's available in male and female formulas to enhance sexual arousal and stimulation (female) or function (male).
Marketing Plan: "Libido will be marketed much like our other products—as a part of one's sexual wellness routine—tapping into our network of influencers, press, and wholesale partners to help amplify the product," said Maude founder Éva Goicochea.
Availability + Price: $45 for a 32-day supply with refillable travel tin at getmaude.com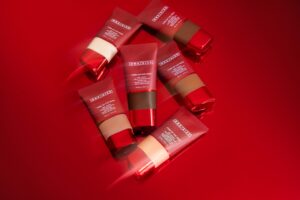 One Size Turn Up the BaseBeauty Blur Balm
Waitlist Worthy: This soft matte formula is buildable and instantly looks to improve the appearance of skin texture. Formulas include white rose stem cells to create a soft texture, and avocado and mango butters to hydrate and smooth out texture. The beauty balm applies as a whipped cream, transforms to a meringue, and dries down to a marshmallow-like feel for comfortable wear.
Marketing Plan: "We were thrilled to host our first in-person press/influencer event with our founder Patrick Starrr—which led to fantastic media coverage and EMV," said Brooke Burdine, VP of Marketing, ONE/SIZE. "We seeded out product early to obtain impactful reviews for launch, secured a TV segment on The Drew Barrymore show, and worked with influencers and our ONE/SIZE ambassadors to create texture-focused content for use on social and digital ads/emails."
Availability + Price: $33 at onesizebeauty.com and Sephora
The Ordinary Hair Care
Waitlist Worthy: Known for its wallet-friendly, well formulated skin care, The Ordinary launched a range of hair care featuring a cleanser, conditioner, and scalp treatment. The latter is exclusive to Sephora.
Marketing Plan: "We will be educating our audience through our owned channels about our stripped back approach to cleansing and conditioning and the importance of scalp health when it comes to caring for the hair," said Deciem Chief Brand Officer Dionne Lois Cullen. "We have a manifesto supporting sulfates ("sulfates have a softer side") and will be partnering with content creators in the scientific skin care space to amplify our message," she added.
Availability + Price: $8-13 at Deciem.com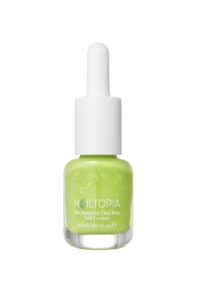 Nailtopia Minis
Waitlist Worthy: Three new mini collections allow nail enthusiasts to have the ability to enjoy the beloved, no-chip lacquer, in smaller bottles. They'll last the season without the need to have to throw out a half-full bottle of polish.
Marketing Plan: "These trend shades sit at the top of the Ulta display so it's easy for the consumer to learn what colors are trending from season to season and choose what is best for their personal style," said Logan Bilderback, VP of Marketing at Beauty Partners LLC. "We ensure all shades are inclusive to all skin tones. The past few months we've been shooting photography with Bri Elledge to bring the collections to life on Ulta.com and on our Instagram," she said.
Availability + Price: $5 on Ulta.com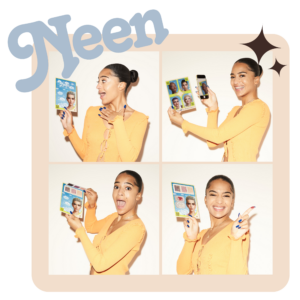 Neen
Waitlist Worthy: Neen is a monthly subscription created by legendary celebrity makeup artist and Stila brand founder, Jeanine Lobell. The sustainable, tech-boosted postcard arrives each month featuring five different custom-created, eco-conscious makeup products, with looks shown on a variety of skin tones. QR codes link to video tutorials created by the models.
Marketing Plan: "By fostering an environment in which everyone can express themselves and share what they love, our take on community will open up a whole new world for makeup lovers," said Jeanine. "Naturally social media is going to be at the heart of our marketing plans. We have already started teaser campaigns leading up to the launch on Instagram and TikTok. Another priority will be showing off the card. As the first-ever beauty subscription card, we plan to put a focus on opportunities where consumers can experience this novel and more sustainable way to have fun with makeup."
Availability + Price: $10/month with a yearly subscription and $12/month without a yearly subscription (all full-sized products are $20 each) at weareneen.com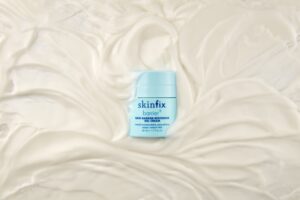 Skinfix Barrier+ Skin Barrier Restoring Gel Cream
Waitlist Worthy: This lightweight gel cream is clinically proven to help restore, strengthen, balance, and protect the skin barrier. It's created for all skin types and looks to provide intense, long-lasting hydration for 72 hours.
Marketing Plan: "Skinfix leads with science and clinical efficacy in our marketing messaging," said Skinfix VP Marketing, Amanda Knappman. "We are introducing the product through press, social media and e-blasts followed by social media partnerships with top dermatologists and beauty experts, a creative mailer, seeding to content creators to drive conversion among their dedicated followings, a digital media push and more."
Availability + Price: $48 on Skinfix.com and Sephora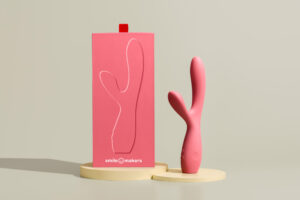 Smile Maker The Artist
Waitlist Worthy: This dual vibrator prioritizes clitoral pleasure with motors of equal power in both heads and a broad external part to enhance stimulation.
Marketing Plan: "We are hugely excited to launch The Artist—not only is it the first time we're offering a dual vibrator, something that's been asked by our community for a while but it's the first time we have created a product where every detail has been crafted to let you take full control of your experience," said Cecile Gasnault, Brand Director.
Availability + Price: $129 at smilemakerscollection.com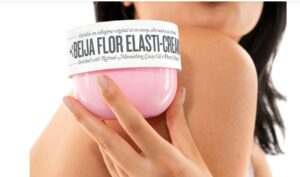 Sol de Janeiro Beija Flor Elasti-Cream
Waitlist Worthy: This moisture-rich, elasticity-boosting body cream is clinically proven to increase collagen. Inspired by the Brazilian term for hummingbirds, it is made with plant collagen and cacay oil, a natural and effective alternative to retinol, to hydrate skin.
Marketing Plan:  Tam Ferro, SVP, Global Marketing & Growth, Sol de Janeiro, said the launch campaign "reinvents the idea that a woman is only in her prime at a certain age, with a participatory TikTok activation that encourages our community to share how you are the very best version of you – right now. Our campaign celebrates the accomplishments and resilience of women everywhere."
Availability + Price: $48 at SoldeJaneiro.com and Sephora.com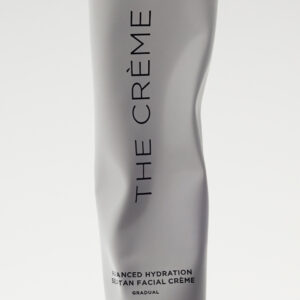 Tan-Luxe The Crème
Waitlist Worthy: Using the advanced technology of the Penta-Cell Complex (made of squalane, rice bran extract and birch bark extract) this rich moisturizer contains DHA and aims to leave the skin feeling calmer and soothed while delivering a radiant, sun kissed glow.
Marketing Plan: "This has been the most requested product for us, ever," said Noelle Cantarano, VP of Marketing & Innovation, Future Beauty Labs. Noelle added, "We'll be working with top skin care enthusiasts, derms, and estheticians across our social channels to show and tell the incredible benefits of The Crème while proving that gorgeous glowing skin is achievable daily."
Availability + Price: $49 at TAN-LUXE.com, Sephora.com, Sephora in-store, Ulta.com and Ulta in-store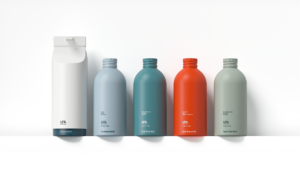 Uni Starter Kit
Waitlist Worthy: New sustainable beauty company Uni is the first reef-safe body care refill system. The line focuses on hydration for hair and skin. All five formulas in the starter kit include Uni Marine Complex, Uni's unique combination of marine actives and ingredients that provide 24-hour hydration.
Marketing Plan: According to Alexandra Keating, Founder & CEO of Uni, "We are starting with a tastemaker approach and then will optimize based on where we get traction. Our goal is to show up multiple times where our consumers are, that means being featured in key outlets, social via key opinion leaders and tastemakers, showing up physically in neighborhoods, restaurants, galleries, etc. On both our website and on social media, we are driving home our mission of preventing the future production of toxins and plastic waste by leaning heavily into education on all aspects of Uni from the closed-loop refill system to the sustainably sourced product formulations with skin- and planet-safe ingredients."
Availability + Price: $25-$179 at weareuni.com