Any Latina knows beauty is integral to our cultural values system. Not only were we slathered with creams, powders, and perfumes before we could talk, but we also were first-hand witnesses to our mother's painstaking beauty routines. Whether headed to the grocery store or a cocktail party, most Latinas will not leave the house without at least basic makeup (think sculpted eyebrows, lipstick, blush) and some fragrance for good measure. Even Latino men are avid consumers of scented body care, hair styling products, and strongly scented colognes.
So, it's no wonder that the LatinX community – which NIQ calls the "fastest growing demographic group over the next 40 years," with a projected buying power of $2.7 trillion – is one the beauty industry is keen on targeting. With a median age of 30, this consumer spends about 19% more on beauty than the average U.S. consumer and counts "trust" and "familiarity" as the most important drivers for purchase. Given this, the importance of the LatinX beauty influencers cannot be underestimated. Relatable, entertaining, and ever ready to dispense tips, tricks, and beauty hacks targeted at this highly sought after consumer, these content creators offer a great way to bridge the gap between beauty brands and the LatinX consumer. Here, a definitive list of top 14 Latinx beauty influencers your beauty brand should know about right now.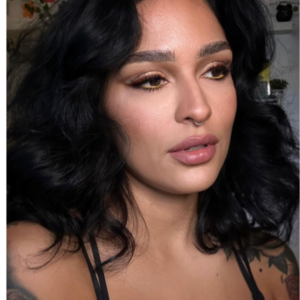 Lora Arellano
851K Instagram
56.4K TikTok
61K YouTube
Known for perfect brows and bold makeup looks, Rihanna's former makeup artist and proud Mexican-American has made a name all her own in the beauty space. With a feed filled with edgy beauty looks, bright colors, and occasional snapshots of her personal life as a mom of two, Lora is also the co-founder of Melt Cosmetics, a social-first makeup brand (sold at Sephora) designed to help women express themselves through hyperpigmented formulas.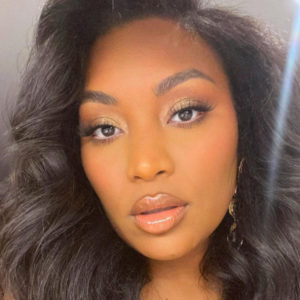 Iris Beilin
725K Instagram
684K TikTok
998K YouTube
Iris Beilin, a proud Panamanian beauty influencer, is a breath of fresh air on her channels. She started her beauty career at the M.A.C counter, and the Afro-Latina makeup artist has transformed into an internet personality that is at once honest, humorous, and happiness-inducing. Iris is unafraid to try beauty looks and procedures (think The Vampire facial) and test out products, giving thoughtful feedback that feels like it's coming from a trusted friend. Among her beauty partners are brands such as Fenty Beauty and Buxom, and retailers such as Target.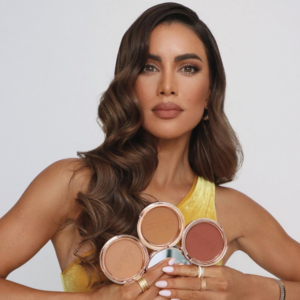 Camila Coelho
10.1M Instagram
1.1M TikTok
1.27M YouTube
Camila Coelho is a force to be reckoned with. The Brazilian-American makeup artist-cum beauty queen parlayed her fashion and beauty blog into the creation of two brands — her namesake fashion label, Camila Coelho Collection, and Elaluz, a beauty brand centered on Brazilian ingredients and traditions. Her channels are filled with beauty tutorials and hacks, enviable "street style" fashion, and a behind-the-scenes look at her life as a young mom and celebrated influencer. She's been named one of the most powerful content creators in the world and counts among her beauty partners the likes of Dior Beauty, Kerastase, Skinceuticals, and La Mer.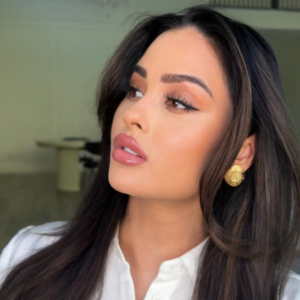 Christen Dominique
1.9M on Instagram
764K on TikTok
4.5M on YouTube
The Mexican-Guyanese beauty expert and actress is one of Ipsy's GenBeauty stars. She's known for giving her community step-by-step tutorials to achieve trending beauty looks (think "Hot Chocolate Makeup" or a "90s Blowout"), as well as easy-to-follow do's and don'ts for makeup, hair and more. In 2018, she founded Dominique Cosmetics, an empowering makeup line of multi-purpose products, complete with motivational packaging.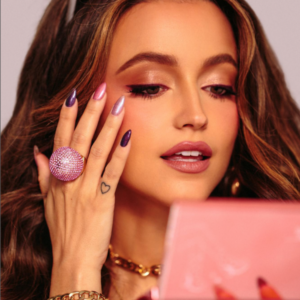 Kathleen Fuentes
2.1M Instagram
613K TikTok
4.12 YouTube
The Cuban-American Miami-based influencer is a true beauty lover. With a focus on infusing entertainment with beauty education, Fuentes' social videos range from drugstore product hauls to tutorials to funny shorts. On the brand front, Fuentes has partnered with Colourpop and Morphe Brushes, and in 2022 collaborated with Il Makiage Beauty on her limited-edition Disco Fox Palette. She also founded Lights Lacquer, a curated vegan nail polish line inspired by artistry, color theory and nostalgia.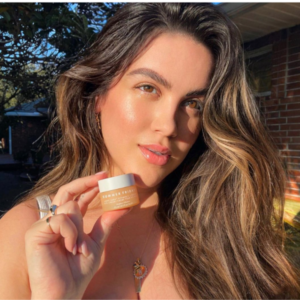 Nicole Guerriero
1.7M Instagram
295K TikTok
2.7M YouTube
Just call her the hair goddess. Guerriero's silky tresses star in hair care collaborations with brands such as Aveda, Nexxus, and in tutorials for achieving styles like sleek updos, beachy waves and Farrah Fawcett-like blowouts. The half Italian, half Argentinian young mom also shares a behind-the-scenes look at her beauty routine – from laminating her brows to her skin care routine. Among her brand partners are J Lo Beauty, Summer Fridays, Skinceuticals, and Target's beauty brands.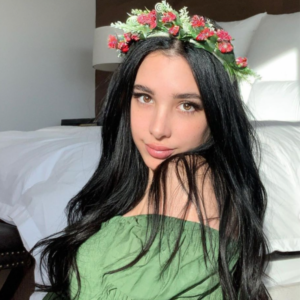 Maria Alejandra Marrero
6M Instagram
Total 20M+ YouTube (combined) under three handles:
Mariale – 15M
MarialeSinPatuque – 3.6M
Mar – 2.4M
The Los Angeles-based Venezuelan beauty influencer, better known as Mariale, produces and hosts three YouTube channels Mariale, SinPatuque (which translates to 'makeup-free') and Mar ♥ (her English channel). She's known for being transparent about her skin issues, while also providing beauty hacks and tutorials for trending looks. On the brand front, Mariale has released her own lipstick brand, collaborated with ColourPop Cosmetics on a limited-edition candy-hued collection, and has partnered with the likes of Drunk Elephant, Smashbox, Bobbi Brown, and Living Proof.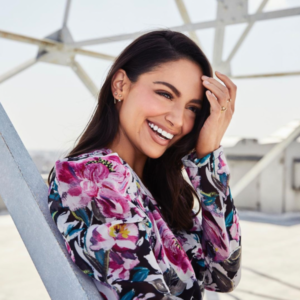 Bethany Mota
4.8M Instagram
180K TikTok
9.5M YouTube
There's not much the celebrated Mexican-Portuguese influencer can't do. She may have started as a beauty YouTuber posting viral haul videos, but she has since launched clothing, perfume, and accessories lines, her own jewelry line, partnered with retailers such as J.C. Penney and Forever 21, and even forayed into music. Her laid-back lifestyle seamlessly integrates her "get ready with me" style videos and easy-to-follow tutorials.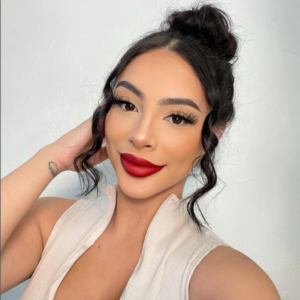 Alondra Ortiz
2.1M Instagram
1.8M TikTok
1.3M YouTube
Mexican-American content creator Alondra Ortiz AKA Alondradessy, is a TikTok beauty tutorial pro. Complete with catchy soundtracks and sound effects, Ortiz's "Get Ready with Me" videos demystify trending beauty looks like fluffy brows and curly buns. She also shares fashion inspo and even dance moves. The mom of one also co-created a YouTube channel (with almost 1M subscribers) named Alondra & Elsy with fellow beauty influencer and friend, Elsy G. Alondra. There, the two friends talk about makeup and motherhood.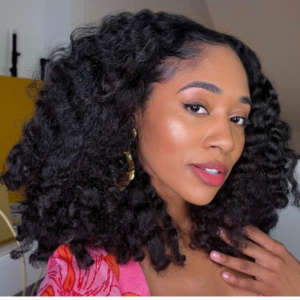 Jewellianna Palencia
301K Instagram
20K TikTok
498K YouTube
The Guatemalan-American beauty influencer has seriously enviable hair. With a feed filled with healthy-looking braids, lush curls, shiny twists and softly brushed out waves, she regularly posts about caring for natural hair – sharing tutorials, product recommendations and tips for maintaining a healthy scalp. Throughout her career, Palencia has partnered with brands such as Aveda, Shea Moisture, Suave, and Neutrogena.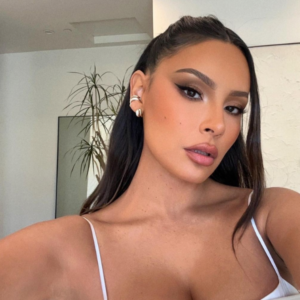 Desi Perkins
4.4M Instagram
527K TikTok
3.2M YouTube
With more than 7 million followers across Instagram and Youtube, Desi Perkins is a true beauty guru. With a feed filled with pictures of her everyday life as an influencer and mom, alongside "full glam" shots, featuring products from beauty partners like NARS and Armani Beauty, Perkins is known for her flawless skin. To that effect, the Mexican-American content creator recently launched, Dezi Skin, which utilizes responsibly-sourced Mexican extracts like Dragon Fruit, Açai Berry, Tamarind, Soursop, Guava and Avocado. Her best-selling Claro Que C Serum is infused with vitamin C to help reduce discoloration.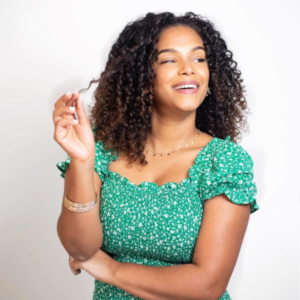 Alba Ramos
309K Instagram
1M YouTube
With a focus on clean beauty and sustainable living, Ramos is a Dominican influencer with a soothing aesthetic. Her glowing skin and gorgeous hair are proof positive that she knows what she's talking about within beauty's minimalism movement. Among her content? Tips and tutorials centered on caring for and styling curly hair (occasionally starring her adorable kids), as well as a look at her skin care and makeup routines. Ramos also recently launched Ramos Clean Curls, a co-branded curly hair line with clean beauty hair brand, Derma-E.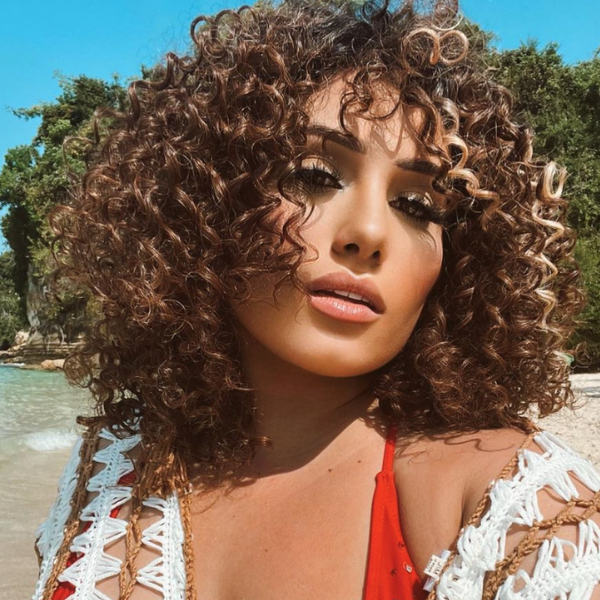 Angelica Torres
1.6M Instagram

5M TikTok
308K YouTube
Known for full-face, outrageous beauty looks and special effects, Angelica Torres, AKA Candy Lover, is a talented self-taught makeup artist (and music artist) who uses her face as her canvas. The Puerto Rican influencer recently partnered with Tarte Cosmetics to create the "La Jefa" bundle, a collection of her favorite makeup items, and counts among her beauty partners brands like Benefit and Ipsy. In her bubbly, uplifting videos, Torres routinely shifts from English to Spanish with ease, showing the highlights of her exciting, and stylish, life.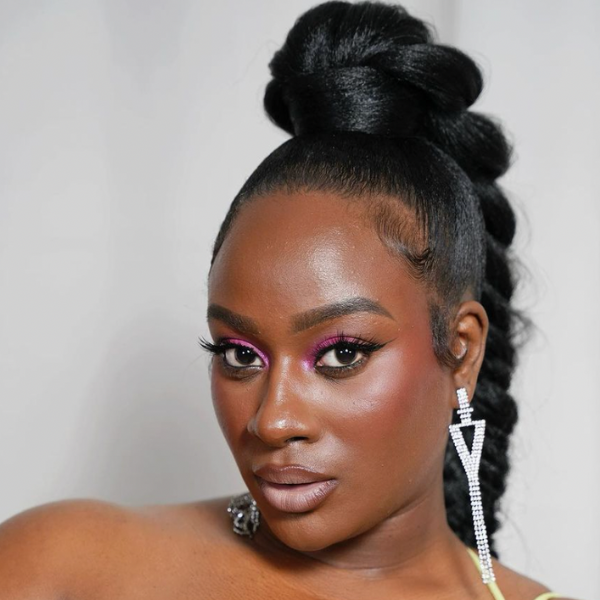 Monica Veloz
380K Instagram
128K TikTok

420K YouTube
Monica Veloz keeps it as real about beauty as she does about her life. Shifting seamlessly from Spanish to English on her channels, the Brooklyn-based Dominican-American and mom of one isn't afraid to show her natural hair, pores, or talk candidly about personal challenges. With a conversational, transparent style and approach to beauty that's rooted in the reality of a woman's life, Veloz has built a community of women who look to her for beauty advice and easy-to-follow tutorials. A member of Sephora's Squad, Monica has collaborated with brands like Lancôme, It Cosmetics, Urban Decay and NARS.