There was something almost serendipitous about Kerry Sullivan's appointment as CEO of Versed in March this year.
"I always said it was only a matter of time before I worked for Versed," says Kerry. "I've so long admired it. It's also been in my and my daughter's bathrooms."
Kerry joined the Los Angeles-based brand, which just celebrated its fourth anniversary, from Dollar Shave Club, where she served as CMO. She had also spent some 17 years in several executive roles at Johnson & Johnson, including as VP of Marketing and General Manager of Neutrogena, and overseeing brands such as Clean & Clear, Dabao, and Aveeno in 14 Asian Pacific markets.
Prior to Kerry, Katherine Power, the brand's founder, served as CEO. Melanie Bender, served as Versed's General Manager and founding President, between 2018 and October 2022. Melanie is now at Rhode Skin.
With the appointment, Kerry plans to use her extensive experience to continue driving Versed's significant momentum, deepening its retail partnerships, and exploring new categories.
"My role as the head of this brand is to work with a very seasoned leadership team that has been assembled to help guide us to the next stage, to continue to build velocity and to drive innovation that will accelerate growth within our existing retail partners and for any new ones on the horizon. Our goal is to bring high-powered and accessible skin care to more peoples' homes," Kerry says.
Versed was launched as a clean, price-friendly brand by Katherine Power, who also founded the successful fashion blog Who What Wear, and is behind beauty brand Merit Beauty. Versed now consists of 25 SKUS, all priced under $25. It was launched originally in an exclusive partnership with Target, and is now sold in a majority of Target and Walmart doors; Boots in the UK; Amazon, and versedskin.com. Versed is privately owned.
In less than four years Versed has earned bragging rights: in 2022 sales grew 68 percent; it's been profitable since it launched.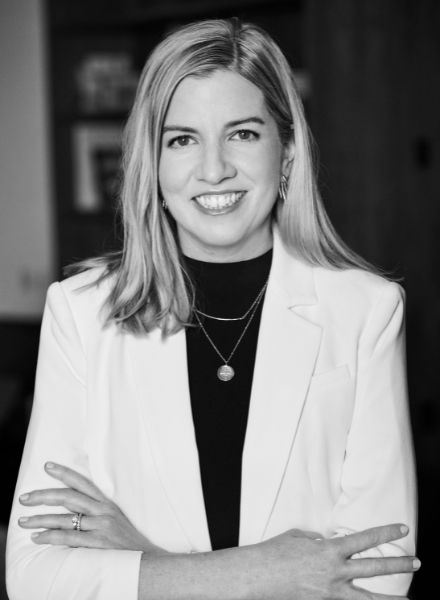 One of Kerry's most immediate tasks has been to double down on the brand's expansion into body care. When Versed launched in May 2019, it consisted of 19 SKUs, one of which was the Keep It Supple Body Oil. In December 2021, Versed added the Press Restart Gentle Retinol Body Lotion, and then the Buff It Out AHA Exfoliating Body Scrub this January. In May, the brand introduced its Total Package Replenishing Body Lotion Mineral SPF 30.
"We had an incredible response to our first body lotion, and continue to speed up our pace. We're excited about the potential of body, especially with retinol, and there is more to come in that space."
The addition of the sun care product is an important one, says Kerry, and in keeping with a trend in what she describes as "sneaky sunscreen" – multi-tasking products that are heavy on sun protection but apply like regular products.
"It can be worn like a regular body lotion under clothes," she says. "With skin cancer on the rise, a broad-spectrum SPF is critical."
Versed has certainly had its share of meteoric successes with its hero products. The brand's Dew Point Moisturizing Gel Cream (ingredients include green tea leaf extract and aloe leaf juice) sells at the rate of one every 54 seconds; the Doctor's Visit Instant Resurfacing Mask has had 50 million video views on TikTok; the Press Restart lotion sold out three times in its first year; the Guards Up Daily Mineral Sunscreen has won the most beauty awards within the line.
Key to Versed's success is the brand's connection with its community, a group of more than 85,000 ardent beauty fans across the US who weigh in on what they would like to see from the company, sharing their beauty trials and tribulations, and testing formulations before they're released.
"Community has been at the core of Versed since the beginning," says Kerry. "They helped pick the name, what it would stand for, and we work with them on everything from sourcing trends to new skin issues that are arising. Stress is a dominant topic as is its effect on our bodies. They represent our skin care consumers. Every single product is approved by them. I've managed many brands, and when we've surveyed consumers we often don't hear back. But with the Versed community, we get a groundswell of replies. They're willing to raise their hands and try our products."
Kerry's three-to-five-year plan for Versed is to look at other potential categories, add to the pool of community members, and make sure retail partners have everything they need.
"This is a brand that can transcend facial and body care," she says. "I'm looking at it as a total beauty brand."