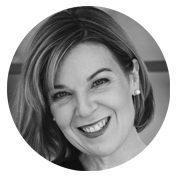 Megan Crokos is Vice President of Product & Fragrance Development for Mast Global
Beauty and Home. In this role, she leads ideation and defines big picture strategies for all
Bath & Body Works beauty personal care & home products; leading the creation of more
than 1,200 new skus, with more than $4 billion in annual sales.
Megan joined Mast in 2007 as Director of Creative Product Innovations for Beauty
Avenues leading the development of new performance and next generation face and
personal care products. In 2009, she was promoted to AVP of Product and Fragrance
Development, responsible for all Mast brands personal care products in US and Canada.
In 2012, her role expanded adding Creative Fragrance and Innovations to Product
Development. In 2013, she was promoted to her current role.
Prior to her tenure with Mast, Megan spent more than 20 years creating and marketing
new color cosmetics, facial skincare, fragrant body care and home products with Estee
Lauder, Clinique, MAC, Jo Malone, La Mer, L'Oreal/Lancôme, Calvin Klein Beauty and
Revlon. Starting her career behind the counter, she was promoted several times until she
became Executive Director Global Product Development.
Megan has an MBA from Fordham University, located in New York City (Magna Cum
Laude) and a BA from the American College located in London, England (Cum Laude).