The launch of CEW's 2022 Beauty Creators Awards [BCA] is well under way: 900-plus products have already entered this year's competition, in-line with last year for the same time period. And, there's still 20 days to go until entries close on April 20. Bringing much of this to life is the 2022 CEW Ambassadors.
As the industry knows, BCA acknowledges product innovation and the creators behind them in 32 beauty categories and is the only program of its kind where industry experts vote on finalists and winners—as opposed to editors. The program, which kicked off in March with product entries, amplifies in September with an in-person Beauty Bazaar to reveal the 2022 Beauty Creator Finalists (this event replaces the Product Demo). The program concludes with an in-person Winner's Luncheon on November 11, 2022, at the Ziegfeld Theater where CEW will reveal the 2022 Beauty Creators Awards winners, which are voted on by CEW members.
In an effort to spotlight the most innovative creators and products from hundreds of product entries, CEW has tapped more than a dozen key beauty influencers and brand experts representing all CEW member types, including C-suite executives, entrepreneurs, skin care experts, hair care experts, and influencers. The 2022 CEW Ambassadors will leverage their product know-how and business expertise (many of whom are past Beauty Creators Awards winners) to vote on the 2022 product finalists (Ambassadors do not vote on their own category).
Ambassadors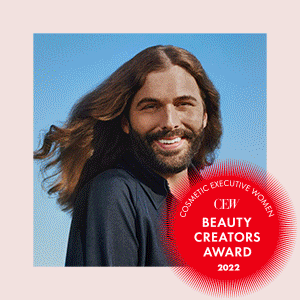 will also be a part of the organization's massive content campaign that looks to generate 6.5M impressions across CEW channels by including them in key program email messaging, social media call outs, and on cew.org. Kicking off next week will be the first phase of this content campaign featuring four amazing Ambassadors: Amanda Baldwin, CEO, Supergoop!; Lauren Bosworth, Founder, CEO, Love Wellness; Nathalie Gerschtein, President, L'Oréal Consumer Products; and Savannah Sachs, CEO, Tula. Topics of discussion include the importance of peer-to-peer recognition, what it's like to win a Beauty Creators Award, the latest and greatest coming from their own brands.
Remember, you can't win if you don't enter.
Please welcome the 2022 CEW Ambassador Class!
Julian Addo, Founder, Adwoa Beauty
Amanda Baldwin, CEO, Supergoop!
Nicolette Bosco, VP, Divisional Beauty Manager, Macy's
Lauren Bosworth, CEO, Love Wellness
Gayitri Budhraja, Chief Brand Office, e.l.f. Beauty
Lela Coffey, VP of Brands, P&G Beauty, NA Hair Care Portfolio and Multicultural Hair Brands at Procter & Gamble
Nathalie Gerschtein, President, L'Oréal Consumer Products
Dr. Michelle Henry, Founder, Skin & Aesthetic Surgery
Louis Licari, Owner, Mizu Louis Licari Salon
Aida Moudachirou-Rebois, SVP, Global CMO, M.A.C. Cosmetics
Sasha Plavsic, Founder, ILIA Beauty
Savannah Sachs, CEO, TULA
Nunzio Saviano, Owner, Nunzio Saviano Salon
Bee Shapiro, Founder, Ellis Brooklyn
Dr. Neal Schultz, Founder, BeautyRx
Dr. Howard Sobel, Founder, Sobel Skin RX
Jonathan Van Ness, Founder, JVN
JuE Wong, CEO, Olaplex
Wende Zomnir, Founder, caliray