There are many uncertainties facing the workplaces today. What is the job outlook going forward? How do you create a culture of inclusivity? How do you build engaged teams?
CEW Beauty News tapped the knowledge of 24 Seven, a specialized recruitment agency that builds full-time and freelance talent for leading beauty brands, to delve into some of the biggest issues swirling around hiring and retaining talent today. 24 Seven conducts annual employee attitude and behavior studies to gauge the pulse of the market.
Authentic, Inclusive  and Diverse are Table Stakes
24 Seven has consistently found in its annual employee attitude and behavior study that transparent, authentic workplaces that welcome open communication (without risk of reprisal) have the happiest, most loyal, and engaged teams.
As a talent acquisition firm in the beauty industry, 24 Seven is passionate about creating an inclusive workplace that promotes and values diversity. Because it is a female-founded and majority female led recruitment agency, 24 Seven is keenly aware of how maintaining a diverse team is not only good for the bottom line but is also the right thing to do in an increasingly global, multi-ethnic business environment.
The Overturn of Roe v. Wade's Impact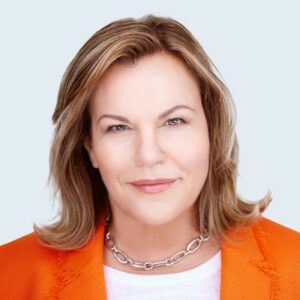 Following the Supreme Court's overturn of Roe v. Wade in a 5-to-4 vote on June 24, many beauty companies and executives have aired their views regarding the landmark decision that marked the end of a nearly 50-year constitutional right to abortion.
24 Seven recognized the immediate effect the ruling will have on women in the workforce and so many Americans and their families.
Celeste Gudas, Chairwoman and Founder of 24 Seven, stated that 24 Seven has "begun to examine how we can protect and help our employees access care should they need it. The fluid patchwork of evolving state laws makes these efforts potentially more difficult. We are actively looking at additional safeguards to implement following the Supreme Court's decision and in anticipation of a variety of new state laws that will be introduced by many governors and state legislatures across the country."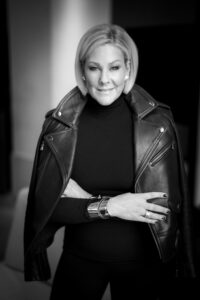 Lisa Marie Ringus, EVP, Global Client Strategy and Growth, added that "as a female-founded company, our commitment to the well-being of our employees, their health and safety, and providing equitable access to affordable health care will always be a top priority."
Partnership with Step Up Helps Develop Female Leaders
A hallmark of 24 Seven's company culture is advocating an entrepreneurial spirit. Employees are encouraged and supported to think and act like intrapreneurs— champions of their business within 24 Seven's business.
24 Seven has gained a reputation as an incubator of top female talent. With that in mind, 24 Seven is proud to partner with Step Up, a leading organization that propels girls from under-resourced communities to fulfill their potential by empowering them to become confident, college-bound, career-focused and ready to join the next generation of professional women.
What Attracts Candidates?
According to 24 Seven's recent study, 76% of employees surveyed say that benefits and perks offered by a company they are considering joining would influence their decision to pursue a job with that employer. Based on the study, Lisa Marie shared her perspective on what employers can do now to both retain top talent—and recruit new employees in this highly competitive market
"With the volume of jobs and placements, candidates are going to better options. Talent, simply put, are in the driver's seat. What we see from talent the most, is they have evaluated what matters in their lives and are looking for employment that aligns with their values. With more options and opportunities to turn to, this informed and determined workforce won't settle. Higher compensation, robust benefit packages, and flexible workplaces are now expected by the talent. Benefits are a big draw, and we have seen that offering remote work gives companies a competitive edge."
What Do Candidates View as the Best-Quality-of-Life Benefit?
Lisa also pointed out that the number-one quality of life benefit cited by 24 Seven's 2022 Compensation & Benefits Report was working remotely.
"We have seen that the companies that have provided the greatest flexibility, have had the most success in getting and retaining top talent. Employees want to be valued and developed. For hiring managers and team leaders, this is an opportunity to be proactive, ask your team questions and encourage continuous open dialogue."
The bottom line is that the employers who are most poised for success in today's environment are the ones who are taking the whole employee picture into consideration. Employers who understand that job seekers have ample options, are now more than ever investing the time, effort, and energy into retaining and winning over top talent. This includes compensating employees more fairly, being highly flexible about remote work, and boosting benefits and perks.
Year to date, 24 Seven has helped 150+ brands and companies in beauty hire talent and place nearly 2,000 candidates to work in beauty jobs they love.
For more insights on leadership and today's job market, check out 24 Seven's blog (www.24seventalent.com/blog), and download our latest Job Market Report now.