The New York Society of Cosmetic Chemists (NYSCC) is known for introducing the latest and greatest in ingredient and product innovation.  This year's event was no different. Launched in 2021, this year's NYSCC INDIE 360° pavilion presented a curated assortment of indie beauty brands hand selected by beauty industry veteran Daniela Ciocan. Here, the five brands Beauty News identified as stand outs for their ingredient, packaging, and brand concept innovation.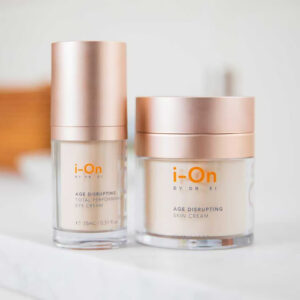 i-On Skincare
i-On Skincare is short for Iron-Out skin care and the brand aims to do exactly what the name suggests. Many are aware of the dangers of iron-deficiency; however, what most don't know are the dangers of an overload of iron. Iron overload, caused by factors such as UV radiation, blue light, air pollutants and so on, causes oxidative stress which leads to skin damage including skin dullness, dark spots, yellowing of the skin. The amount of ferritin (an iron storage protein) gathered in the skin exponentially increases during the 10-year period between pre-menopause to post-menopause. Fortunately, Dr. Xi Huang, the founder of i-On, is one of the world's leading researchers on the correlation between iron levels and health. Using his extensive knowledge in toxicology and applied pharmacology—and having conducted multiple successful test studies—i-On Skincare features a patented formula that removes excess iron from the skin's surface and gives the skin a healthier, more youthful appearance. According to Dr. Xi, in clinical trials 100 percent of participants (31 people) saw better, firmer skin after six weeks of use. The brand, which consists of an Age Disrupting Skin Cream ($80), an Age Disrupting Total Performance Eye Cream ($80 ), a Gentle Deep Pore Cleanser ($48), and an Age Disrupting Emulsion ($125). A serum is planned for fall.  It is currently sold in Nordstrom.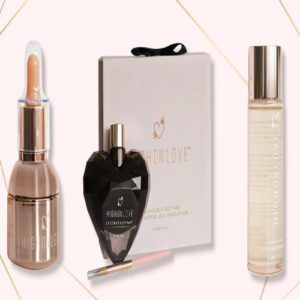 HighOnLove
Launched in 2018, HighOnLove was the only brand featured at INDIE 360° to focus on both self-care and sexual wellness. Angela Mustone, HighOnLove's founder, took 17 years of experience working in the field of sexual wellness into the development and creation of the brand that features luxury packaging and a wide range of products, including a Sensual Massage Candle and a Stimulating Sensual Oil. The company, which is based in Montreal, also features CBD and THC-focused lines (products containing THC are restricted to certain states in the U.S.) to deliver heightened sexual pleasure and overall relaxation and wellness.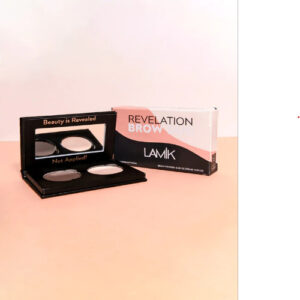 LAMIK Beauty
Identifying a lack of safe, natural beauty products accessible to women of color, Kim Roxie launched LAMIK Beauty to fill the market gap—and in the process became the first Black-owned, clean beauty brand to be sold on ULTA.com. "Seventy five percent of product sold to women of color are filled with harmful chemicals," said Kim. LAMIK, which stands for Love And Makeup In Kindness, features a wide array of products including foundation (which can custom blended), a customizable brow powder/brow sculpting creme duo, and a long-wearing brow gel. LAMIK Beauty is created without parabens, sulfates, talc, petroleum, phthalates, and instead focuses on organic ingredients such as jojoba, castor seed, and rosemary leaf.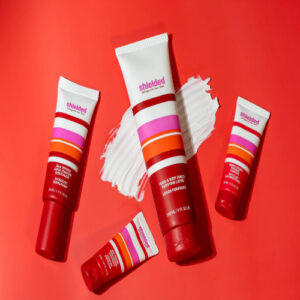 Shielded Beauty
Shielded Beauty was one of the more intriguing brands (formulation-wise) to be featured within INDIE 360°. The skin care company's focal point is their Guardian Complex skin care formulations (patent pending) that include super-charged natural actives to protect the skin's microbiome from harmful environmental invaders, such as dust pollution and blue light. Inspiration for Shielded Beauty came to Founder and CEO Sonia Summers at the beginning of the COVID-19 crisis as she sought to "create a brand to purify skin during the pandemic," while also providing nourishment for the skin's microbiome. Shielded includes a day Purifying Mist ($36) and a Self Defense Super Charged Moisturizer ($48) and is currently sold in Bloomingdale's.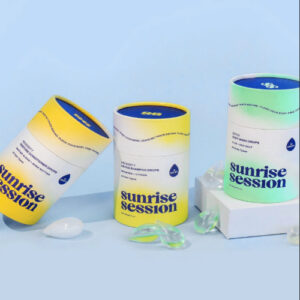 Sunrise Session
Sunrise Session's environmentally friendly positioning made it a standout within INDIE 360.  The single-use, waste-free self-care brand was originally pitched by founder Benjamin Stern when he was just 16 years old on NBC's Shark Tank, which landed him a $100,000 investment by entrepreneur Mark Cuban. Since then, the brand, whose parent is Nohbo and is based in Melbourne, Florida, has created Earth friendly shampoo and conditioner "drops," which are packaged in water-soluble, biodegradable film, and then packaged in fully recyclable and compostable Kraft paper tubes. Sunrise Session enters Urban Outfitters in July. Additionally, the "drops" are vegan, cruelty-free and contain no sulfates or parabens.