A Software & Services Platform to Drive Technology & People
Successful brands of the future need to figure out how to improve their relationships with consumers. How to do that? Companies need their own talent on the frontlines, their own technology to manage them and direct connectivity to the shopper. Taking control of the customer experience from start to finish—regardless of distribution—is key, and relies on having the right person in the right store at the right time.
This is where AllWork comes in. AllWork offers the only beauty industry-specific software and services platform to help brands and retailers transform how they manage their in-store talent. Put simply—their mission is to help companies sell more at retail, while also saving valuable management time. Additionally, AllWork optimizes in-store talent spend and reduces costs by helping find, manage and pay talent – all in one platform.
"In today's market, having a great product and brand is not enough. You need to differentiate the in-store experience by creating an immersive environment," says Scott Gurfein, Chairman and Co-Founder of AllWork. "In order to do that, you need to find, nurture and deploy great talent in the stores. More than ever, you need this talent to engage directly with consumers and deliver a memorable experience."
The challenge is to accomplish this in a cost-effective manner and drive accountability among in-store talent. As with other expenses, it is critical to measure return on investment when deploying talent in stores.
"We're finding major brands using spreadsheets to manage multi-million dollar budgets for in-store talent," says Scott. Before AllWork, big and small brands had no technology to manage this critical part of their business. Now, the AllWork platform helps brands transform their staffing model.
AllWork Transforms In-Store Talent Management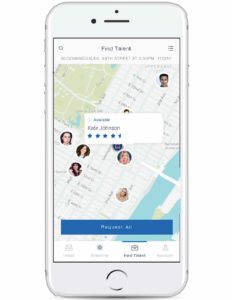 The team at AllWork knows the challenges companies face for one simple reason—Scott lived them. AllWork was born out of personal need while he was running skincare brand Freeze 24-7. Sales for the brand were driven by in-store demonstration so Scott was spending between $300,000 and $500,000 per month on in-store talent, but had no knowledge of the productivity of his spend nor the performance of his talent in remote locations. Plus, his account executives and regional managers were spending upwards of 50% of their time on administrative tasks, rather than developing accounts and nurturing talent. On top of that, managing labor laws for people in all 50 states was a compliance nightmare.
So, Scott built AllWork to solve those problems. The AllWork software platform offers a suite of tools for brands and retailers to staff more efficiently and manage their talent assets. AllWork's cloud-based software connects brands with their in-store talent through an end-to-end solution, with functionality that includes budget management for talent spend, talent scheduling, timesheet approval, education and even instant messaging. All of these features ensure that companies are optimizing spend to drive sales while maximizing the return on that investment.
As part of its solution, AllWork's mobile app is a game changer that allows for true on-demand staffing and connectivity. If there's a no-show, a brand can use the app to fill the empty shift, without having to call, email, or text individual talent. This is key: the ability to fill open shifts quickly directly increases revenue. By using the app, talent can take photos and provide sales updates instantly from the sales floor providing brand management with visibility at doors where there was previously none.
Q&A: Discussing Talent Transformation with Scott Gurfein, Co-Founder of AllWork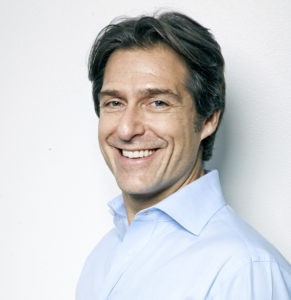 CEW: How have some of your clients transformed their staffing model by using your system?
Scott Gurfein: While there are many benefits, there are three that provide an immediate benefit to our clients:
Reducing administrative tasks such as scheduling and timesheet sheet approval by 50%.
Receiving sales reports in virtual real-time, based on updates from the floor.
The GPS location feature on AllWork's mobile app allows brand managers to ensure they have coverage when and where they need it and it validates shift check-in and check-out times.
CEW: How would a brand use AllWork in their organization to empower their in-store sales force?
SG: The key is communication. Talent in the stores can now directly communicate with their managers. Whether posting photos, providing sales goals, or sharing exciting news from the sales floor, communication is enhanced through the use of our mobile app.
Additionally, talent can pick up additional shifts when they become available at the last minute. And, our mobile app helps improve the way brands educate talent. More knowledge and training equals higher sales.
CEW: What is the most exciting milestone you've reached this year?
SG: Watching our clients adopt this technology and begin to realize the benefits of how our app can connect them and their talent in an entirely new way has been amazing. We've also grown our talent community to over 70,000 nationwide, including the Facebook group Cosmetic Peeps, providing clients with access to an experienced talent pool in top doors around the country that they can use to quickly fill open positions for their brand.
For more information on AllWork, contact Scott Gurfein or visit www.allworknow.com.