Kelley Baker, the founder and CEO (not to mention creative director and social media manager!) of Kelley Baker Brows (KBB) is at a crossroads. Having launched a successful line of brow products, amassing an A-list clientele roster including almost every Kardashian, and opening a boutique on trendy Abbot Kinney Boulevard in Los Angeles, Kelley's done things most entrepreneurs only dream of. And yet, while she began her brow journey to have flexibility to spend time with her son, said child is now a high school graduate — and Kelley is ready to explore even more impactful ways to interact with her clientele and massive following (609K and counting on Instagram). You could call it the restlessness of a soon-to-be empty nester, or simply a business development plan in progress from a woman who is never content to rest on her laurels.
Kelley Baker's love for makeup started young. "When I was seven, I went to the beauty department of Neiman Marcus with my mom. She wore YSL red lipstick, and I can still remember the scent of it, and the gold packaging it came in," the Los Angeles native says.
It wasn't long before she was working behind the makeup counter herself — at Macy's in Century City.
"At that time, Clinique, Chanel, and Estée Lauder were really popular. So, I learned quality early on in my career." Stints doing makeup on movie sets, photo shoots, and weddings followed, but eventually Kelley found her way to beauty school, knowing that credentials could help her build a bigger future.
"I've always had goals and gone after what I want," Kelley says.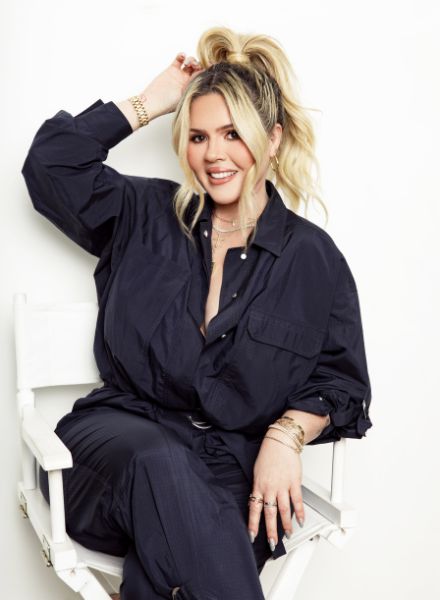 Kelley's bet paid off and opportunity soon came knocking in the form of her beauty school classmate Damon Roberts. Already known as The Eyebrow King outside of class, Damon opened a salon upon graduation and took Kelley with him. But after working for Damon for two-and-a-half years, Kelley became pregnant and decided to leave salon life behind for a while to be with her son.
"I got into the industry for freedom," she says.
Doing things on her terms has been Kelley's MO ever since. To wit, Kelley launched her own line of brow products when her son was about six years old.
"It became a professional brand on its own. My goal was simply to be the best at what I do and make brows cool and popular," Kelley says.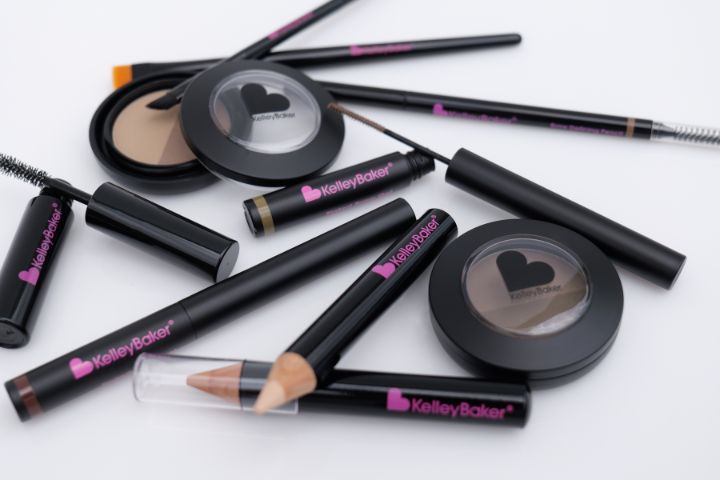 And she did, largely through hard work and determination (case in point, she was a YouTube early adopter, posting brow befores and afters, garnering a cult-like following long before influencers began posing near products). Word of mouth, particularly among celebrities and peers, also helped build the brand.
As her product line and star roster expanded, Kelley opened her own salon, which was a money maker for 10 years until Covid forced her to close it. However, despite her sizable wins, she always kept her business relatively small.
"To the eye, people think I'm a big deal, but Kelley Baker Brows is a family-owned-and-run business," Kelley says. (Her team is composed of her mom, best friend, stepmother, and her son's stepmother.) We've never had an investor. The money we make goes right back into the next product," she says. "And I have a warehouse of two women that ship my products daily across the world."
"People always ask me, why aren't you in Sephora or Ulta," Kelley says. "We're not ready for that. All my products come from different manufacturers; I don't have a hub. Plus, I'm a perfectionist. My prods take two years to make!" For example, she only recently introduced Kelley Baker Laminade — a long-wearing, firm-hold brow gel that gives the appearance of freshly laminated eyebrows without the chemical load, commitment, or upkeep — after years of clients asking her for the trendy procedure.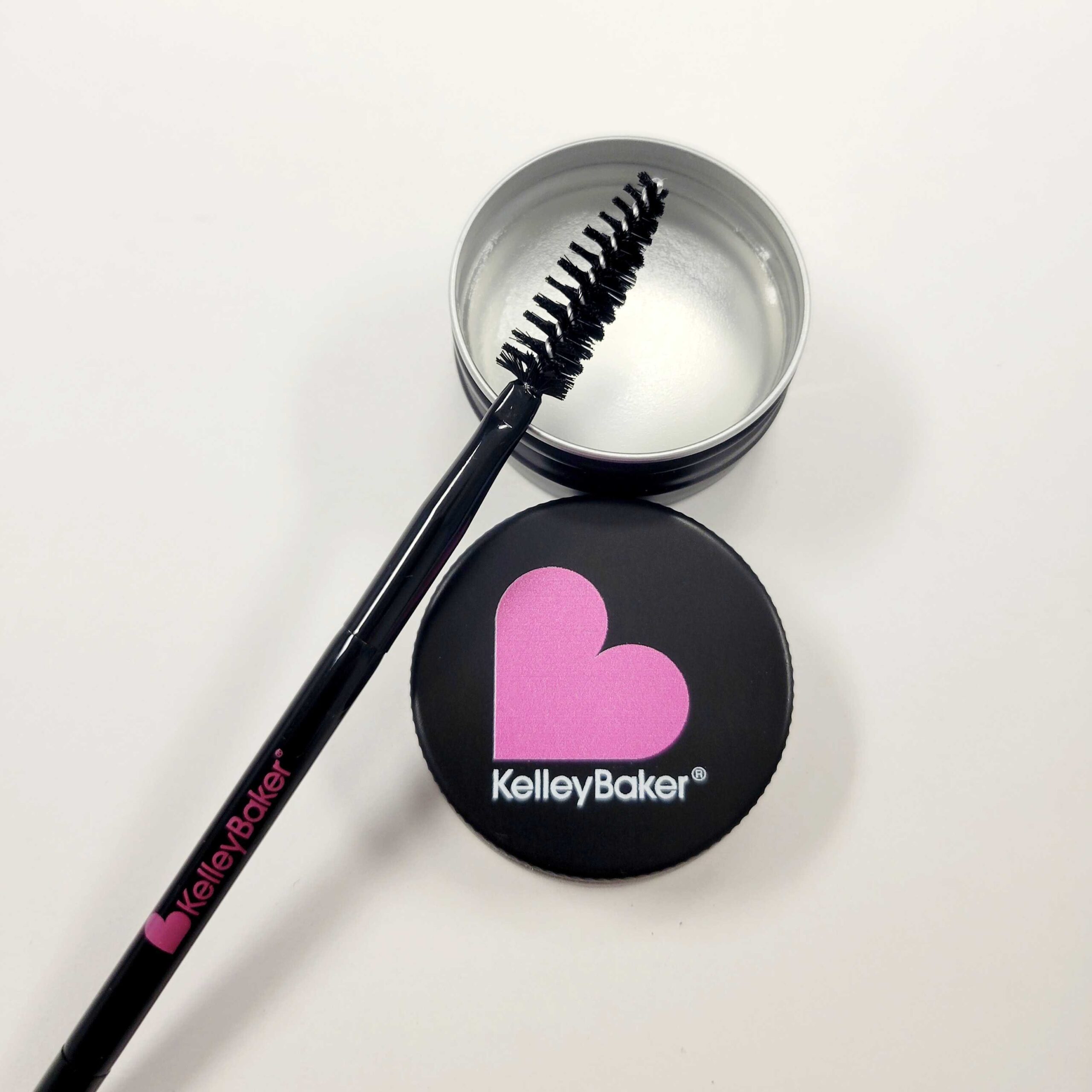 Currently, Kelley Baker Brows is carried from Australia to Canada. Many brow salons also use and sell her goods, including Waxing the City. "I'm the only brow brand in all of their locations," she says. Her website also brings in a lot of revenue. It's where you can buy her popular brow pencil and highlighter, among other things. And it's where you can sign up for private training and mentoring with Kelley and learn about her classes, which brings us to what's next.
Sure, she'd like to be a household name, like Charlotte Tilbury, but she also wants to do something "beneficial to the world. I feel like I need to help others more. Like, a Kelley Camp all about self-care and beauty. Whenever I'm truly authentic and talk about anything real on social media, I get the most response from people."
For now, she's keeping busy creating new products and taming the arches of royals, Amal Clooney, Shay Mitchell, Ava DuVernay, and the like, but don't be surprised if the go-getter turns up at seminars, retreats, and so much more. Ted Talks, are you listening?