To celebrate Hispanic Heritage Month, which is recognized from September 15 to October 15, CEW Beauty News sought out a selection of notable Hispanic entrepreneurs and their brands, recognizing their achievements and contributions to the beauty industry.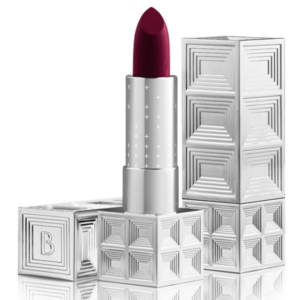 Brand Names: Belle en Argent and Vamigas
Founder: Christina Kelmon
Launch History/Unique Proposition: With projected sales between $1 million to $5 million, Belle en Argent (created with indie filmmaker Lauren Young) celebrates women in the arts through pigment, texture and design. Each product is named after powerful women in film, iconic scenes, photographers and artists who have made a positive impact towards equality. Christina's Latinx skin care brand, Vamigas, (created with Chilean-American entrepreneur Ann Murray-Dunning), is on track to generate $150,000 in revenue in its first quarter, and taps into powerful botanicals from Latin America to deliver a clean skin care and hair care range that honors Latinas and are healthy for them.
Distribution: Belle en Argent is sold DTC and through Ipsy; Vamigas is sold DTC at Nordstrom and HSN.
Newness: The Belle en Argent line will expand to include eyeliner, lip balms, makeup brushes, tinted moisturizer and brow gel. Vamigas is launching a full line of cosmetics using their range botanicals of from Latin America.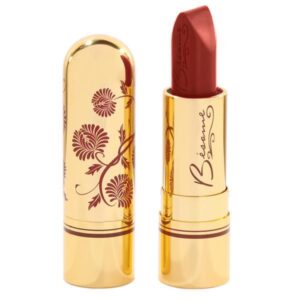 Brand Name: Bésame Cosmetics Inc.
Founder: Gabriela Hernandez, Designer, Author and Makeup Historian
Launch History/Unique Proposition: "Launched in 2004 as a design study recreating my grandmother's antiques, Bésame has grown to be a trusted resource for authentic period makeup for movies and TV, beloved by many famous directors, show runners and makeup artists," said Gabriela. "We are best known for our core products as well Disney and Iconic Women collections that have reached collectable status." The brand has projected sales between $5 million and $8 million, with year over year growth of 32 percent.
Distribution: 98 percent DTC, 2 percent independent boutiques, 1 percent select e-retailers.
Newness: New Disney and Iconic Women collections, plus four major category expansions.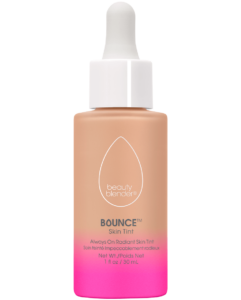 Brand name: Beautyblender
Founder: Rea Ann Silva
Launch History/Unique Proposition: The Beautyblender concept came to Rea Ann while she was the Department Head of one of the first TV shows shot in hi-definition. Rea Ann handled the constant touch-ups with her hand-cut, edgeless sponges to mimic the seamless look of airbrushing. More than a decade later, the award-winning, American-made, latex-free sponge is beloved by both makeup professionals and beginners. The brand has since expanded to include innovative launches in foundations, concealers, blushes, primers and more. Year over year sales are up 43 percent.
Distribution: Complexion products are exclusive to Beautyblender.com, Sephora, Sephora.com, Sephora @ Kohls and Kohls.com; Tools are sold at Sephora, Ulta Beauty, Ulta @ Target, Amazon, Nordstrom, Macy's, Blue Mercury, and Bloomingdale's.
Newness: On September 14, the brand released its new BOUNCE Always on Radiant Skin Tint, a skin-loving, performance-driven and vegan complexion product. The formula is infused with hyaluronic acid to hydrate and beta glucan to soothe skin, while willow bark and niacinamide are meant to reduce redness and blemishes. The product comes in 20 flexible tone-adapting shades (capturing the span of 40+ shades), created to stretch across similar skin tones.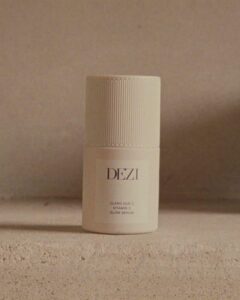 Brand Name: Dezi Skin
Founder: Desi Perkins (@Desiperkins)
Launch History/Unique Proposition: Growing up in a Mexican-American household, among a family of women who never seemed to age, the influencer who has more than 4.2 million followers on Instagram, said she was "schooled" on the essentials of great skin care. For Desi's family, nurturing one's skin was, and still is, the key to confidence. The brand believes customers deserve powerful formulas with beautiful packaging, working tirelessly with expert chemists to ensure formulas are optimized for maximum efficacy with an equal amount of time dedicated to designing luxury packaging.
Distribution: DTC on Deziskin.com
Newness: One new hero product will be released in early November, followed by a special holiday gift set in December.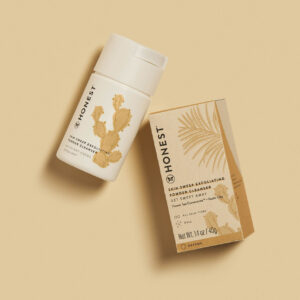 Brand Name: The Honest Company
Founder: Jessica Alba
Launch History/Unique Proposition: The Honest Company is a mission-driven, digitally-native brand focused on leading the clean lifestyle movement, creating a community for conscious consumers and seeking to disrupt multiple consumer product categories. Since its launch in 2012, Honest has been dedicated to creating thoughtfully formulated, safe and effective personal care, beauty, baby and household products. The brand's revenue in 2020 was $300 million.
Distribution: Honest.com, Target.com, Amazon.com, Ulta.com, UrbanOutfitters.com, Walgreens.com
Newness: In July 2021, Honest announced a new sustainable packaging initiative for Honest Beauty featuring 100 percent recyclable cartons using 100 percent tree-free paper made from upcycled sugarcane by-product. Through their partnership with Emerald Brands, a leader in tree-free packaging and paper technology, more than 100 SKUs were updated to leverage post-consumer recycled materials as part of The Honest Company's clean, conscious, culture brand initiative. Honest Beauty products now feature tree-free packaging across the line with updates to the primary packaging to utilize more environmentally-friendly materials including, glass droppers, aluminum tubes, tin compacts, PCR materials and mono-material components whenever possible for easier recycling. As part of the beauty relaunch, Honest also launched the Daily Defense Collection, a new line of skin care products designed to defend skin against environmental aggressors. These four new products are formulated with Sea Concentrate which is rich in zinc and iron and meant to provide essential minerals to the skin.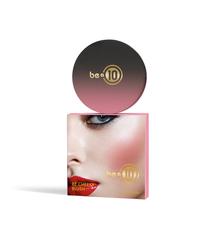 Brand Name: It's a 10 Enterprises
Founder: Carolyn Aronson
Launch History/Unique Proposition: In February 2021, Carolyn solidified her empire with the launch of It's a 10 Enterprises, a parent corporation developed to unify her growing number of brands which includes It's a 10 Haircare, It's a 10 Hair Tools, He's a 10, EX10SIONS by Carolyn, and most recently, Be A 10 Cosmetics. When Carolyn bought out her partner in 2017, It's a 10 Haircare became one of the only Hispanic, female-owned, independent professional hair care brands in the world.  Forbes recently reported that It's a 10 generates $500 million in annual retail sales.  In November 2020, she debuted Be A 10 Cosmetics as the official makeup sponsor of the Miss Teen USA and Miss USA 2020 pageants. The makeup line aims to simplify routines (as she did with her successful haircare line renowned for each product's ability to solve 10 problems all-in-one bottle) and free up the number of steps and time most routines require.
Distribution: Ulta Beauty, Salon Centric, bea10.com and Amazon.com
Newness:  This fall, Be A 10 Cosmetics will unveil their first ever eyeshadow palette featuring a mixture of highly-pigmented colors in rich shimmers, warm neutrals and beautiful matte finishes.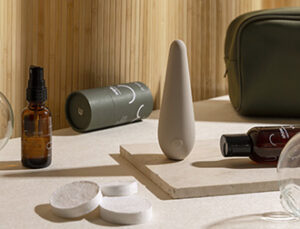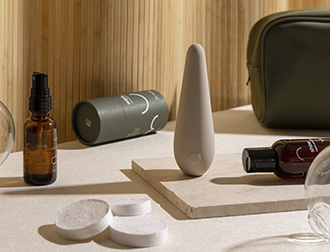 Brand Name: maude
Founder: Éva Goicochea.
Launch History/Unique Proposition:  Éva is one of only 15 Latinx women to raise $7 million-plus in venture capital funding for her brand, which has achieved sales in the high seven figures. Based in New York and launched in April 2018, maude is a modern intimacy company that's aiming to create the next chapter in the sexual wellness industry through quality, simplicity and inclusivity. Leading with universal design, the brand offers body safe and high-quality essentials for before, during, and after sex by working directly with manufacturers from around the world for a fresh perspective on the category.
Distribution: DTC in U.S.; wholesale partners in Canada, retailers such as Nordstrom, Saks, Bloomingdale's, Urban Outfitters
Newness: Through the end of the year, the brand is working on international DTC expansion. There are also several new launches: New Device (Q1 2021), New Scent Collection (Q2 2021), Expanded sizes for essentials (Q3 2021), Collaboration + Holiday Sets (Q4 2021)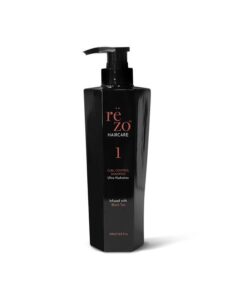 Brand Name: Rëzo
Founder: Nubia Rëzo
Launch History/Unique Proposition: Nubia, a master stylist, educator, and go-to curl expert, is well known for her famed rëzoCut technique. Her namesake line of plant-based hair care products is based on empowering the curl community with the expert education and product knowledge needed to embrace their natural textures. Nubia opened the rëzo Academy in 2016 to train stylists on her cutting and coloring techniques, and in February 2020, she opened a flagship salon location on Madison Avenue in New York City. The brand is on track to net more than $3 million in hair care sales and more than $2 million in professional education.
Distribution: QVC, Amazon, rezohaircare.com and professional salons.
Newness: For November, a holiday bundle featuring the brand's coveted gel, shampoo and diffuser. For December, the bundle will be upgraded to include shampoo, conditioner, gel and towel.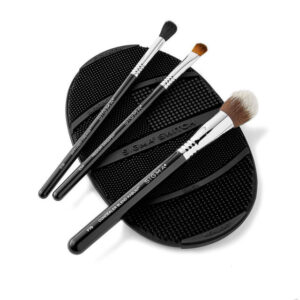 Brand Name: Sigma Beauty
Founders: Simone Xavier and Rene Xavier Filho
Launch History/Unique Proposition: The brand was founded in 2009 by Simone and Rene, who noticed that friends and family in Brazil were frequently requesting makeup products and tools that were, at that time, not available in the Brazilian market. Simone and Rene left Brazil for the U.S. and utilized their backgrounds in science and engineering to create innovative and revolutionary makeup brushes, brush care accessories and makeup. They have been self-funded throughout the journey, and still are today. This year, the most significant growth the brand has experienced is with their Amazon business, both in the U.S. and Europe. Amazon sales have increased 229 percent from 2020 to date and this channel is becoming an important source of revenue and new clients.
Distribution: Sold in 70 countries, 300 retailers, and over 2,000 doors worldwide  Sigmabeauty.com, Nordstrom, Dermstore, Amazon. Sigma will be launching on Target.com in October 2021.
Newness: The biggest innovation for 2021 is Sigma Switch, which launched in July. It is a patented, double-sided mat featuring soft silicone textures designed to gently pull liquid, cream or powder pigments from your brush bristles without any water or instant brush cleaners. Additional recent 2021 launches include Renew Lip Oils (June), Ambiance Collection (May), Cor-de-Rosa Extended Collection (April), False Lashes (the first false lashes introduced from Sigma, launched in August). Upcoming launches: Cinderella Collection in partnership with Disney (September 23) and Individual Brushes (October).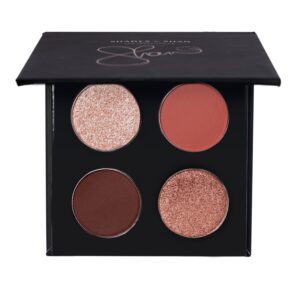 Brand Name: Shades by Shan Cosmetics
Founder: Shan Berries
Launch History/Unique Proposition: Shades by Shan is a San Francisco based, impact-driven cosmetics company that launched in June 2018 with the goal of supporting single parents. A portion of proceeds from each purchase goes to support single parents in need via Shan's own 501c3, The Mamaberries Nonprofit Foundation. The brand's estimated sales this year is less than $1M.
Distribution: DTC online (sbscosmetics.com), Retail stores on the West Coast.
Newness:  Shades by Shan is launching their Holiday collection this October which includes a 5pc lipstick set and a 5-pc liquid glitter eyeshadow set.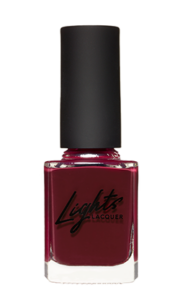 Brand Name: Lights Lacquer
Founder: Kathleen Lights
Launch History/Unique Proposition: Lights Lacquer is a cruelty-free, vegan and seven-free lacquer company, developed by mega-beauty influencer, KathleenLights. The brand is carefully curated by Kathleen and her eclectic team, drawing inspiration from her vast knowledge of makeup, color theory, the world around her, and trendy Pantone colors of the season.
Distribution: DTC at lightslacquer.com in the U.S., Canada, U.K., and Australia
Newness: On September 9, Lights Lacquer announced its newest seasonal collection: "Who Did It?" The fall 2021 collection features rich jewel tones and is inspired by 1930s-era murder-mystery novels and secretive, yet sultry ornamented luxury.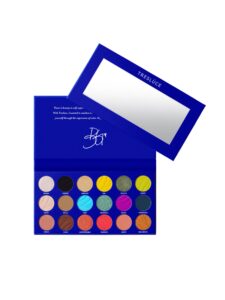 Brand Name: Treslúce Beauty
Founder: Global superstar, actress, social activist, and beauty maven Becky G
Launch History/Unique Proposition: Launched June 25, Treslúce is inspired by Latinx culture and made for all. The brand is dedicated to paying homage and uplifting Latinx creators, while honoring the unique beauty within each and every consumer.
Distribution: DTC via treslucebeauty.com with shipping recently expanded from just the U.S. and Mexico to more than 150 more countries worldwide
Newness: The brand launched this year with a range of makeup products including the Like an Artista 8-piece Brush Set, Ilusión Premium Lashes, Intenso Liners, and just launched Eterno Liquid Liners Set. New products will be unveiled throughout the fall and holiday seasons.