Influenster and IRI Partner on Study That Validates the Effectiveness of Peer-to-Peer Recommendations
Word-of-mouth works and Influenster has the proof.
The path to the customer keeps getting more complicated. Traditional advertising has lost its punch and trust in big-name influencers continues to wane. What remains tried and true is word-of-mouth, but – especially with the eruption of new digital and social media technologies – brands have struggled to measure its true impact on ROI.
Influenster, the leading product discovery and reviews platform, featuring 36 million-plus reviews written by 5.5 million-plus members, partnered with data giant IRI for a third-party study. The results validate that Influenster's solution – which enables brands to tap into authentic consumer advocacy at scale – works to help fuel conversion…and can be measured.
Forty-Four Percent Higher Sales Lift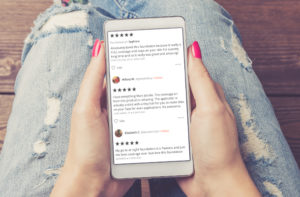 The findings were eye-opening. Influenster's custom-built, hyper-targeted sampling campaign for a global cosmetics brand drove a 44 percent higher sales lift for products featured versus benchmarks for average digital campaigns in Beauty, according to IRI. Sales for the product categories sampled, in this case eyeliner and mascara, soared 69 percent against IRI benchmarks for average digital beauty campaigns—demonstrating a halo impact across the entire category.
Here's how the cosmetics campaign worked: To ascertain the impact, Influenster initiated sampling of eyeliner and mascara to 2000 females, ages 18 to 30, and with 1,000-plus social media followers, who lived in brand key markets of Dallas and San Francisco. Once samples were in the hands of recipients, Influenster followed up via regular email communication, and also shared inspirational branded content. The participants were encouraged to post on their social media channels and – importantly – write honest reviews to be featured not only on Influenster, but syndicated to brand-dot-com and e-retailer product pages. That's crucial because research from Bazaarvoice reveals that when reviews are added to a site, traffic to product pages experiences a 108 percent lift. Brands report sales jumps of 10 percent when moving from zero to one review, 30 percent for 50 reviews and 37 percent at the 100 mark.
Influenster Creates a Buzz
Overall, the campaign generated social media chatter with 360 Facebook posts, 430 Instagram posts, 420 Instagram stories, 320 Snapchat stories and 950 Twitter posts. There were 1,200-plus product reviews on Influenster that were also syndicated. All told, there were 15.7 million total impressions.
Additionally, 73 percent of campaign participants, amongst those who answered a post-campaign survey, said they were very or somewhat likely to purchase something from the brand in the next 6 months.
"Brands have limited marketing budgets and they need to make smart investments with their digital dollars," says Laura Brinker, SVP Marketing, Influenster. "We know how to harness and maximize the power of word-of-mouth. The IRI research validates that this is an effective avenue to help build your business."
Questions and Answers with Elizabeth Scherle, Co-founder and President of Influenster.
CEW: What prompted partnering with IRI?
Elizabeth Scherle: We've been told by clients that they need reviews or social content to help drive sales. And the research shows that when you add product reviews to a product page you see ROI. But, like many companies, we didn't always have access to retailer sales data to substantiate that impact. Many of our clients share success stories, such as becoming a top seller at a major retailer, but questions on how to measure directly continued to arise. No one had cracked the code. We thought, wouldn't it be great if we had a proof point demonstrating how Influenster is effective in driving sales? We partnered with IRI to be a credible source to conduct the study. We've been a trailblazer in peer-to-peer marketing, and we want to be a leader in providing solutions for brands looking to spend their digital investments wisely.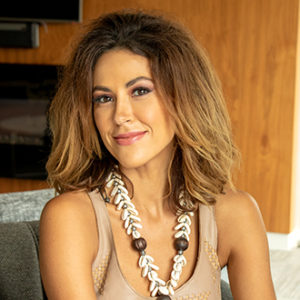 CEW: What are other Influenster programs beauty companies can benefit from?
E.S.: In this case, we used our VoxBox sampling offering, which is a custom-tailored package sent to a hyper-targeted group of consumers. Additionally, our 5.5 million plus members write 1 million organic reviews every month, and we enable brands to license this fresh content to their sites, as well as retailer sites, through ReviewSource. We also offer Custom ReviewAds, a product that converts reviews and UGC into highly targeted digital and social ad units, or allows brands to repurpose them in marketing and promotional materials. Because people trust people more than branded claims, this is an easy way for brands to optimize creative performance and click-through. Finally, our ReviewInsights product provides an in-depth look at factors impacting review volume and growth at the retail channel, category, sub-category, brand and product level, helping brands uncover new product and consumer insights and trends.
For more information contact, [email protected] or click here.