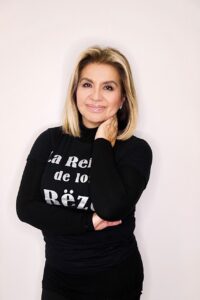 Brand: Rëzo
Founder: Nubia Rëzo
Launch Date: May 2018
Sales: Over $3 million in hair care sales; over $2 million in professional education
Point of difference: Nubia, a master stylist, educator, and go-to curl expert, is well known for her famed rëzoCut technique. Her namesake line of plant-based hair care products is based on empowering the curl community with the expert education and product knowledge needed to embrace their natural textures. Offerings range from a shampoo and conditioner ($35) infused with black tea and rosa rugosa glower extract to fashionable silk-lined hoodies ($80) made with French terrycloth material to protect curls. The products are vegan, cruelty free, sulfate and paraben-free, and specially formulated for all textured hair types. Nubia opened the rëzo Academy in 2016 to train stylists on her cutting and coloring techniques, and in February 2020, she opened a flagship salon location on Madison Avenue in New York City.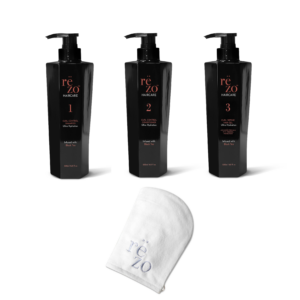 Distribution: The brand joined QVC on July 16 with a live show and exclusive three-piece kit. Products are also available on Amazon, rezohaircare.com and at professional salons.
Sustainability: "We are in the process of developing a new collection made from completely eco-friendly, sustainable, responsibly sourced goods from the Amazon rainforest," shared Nubia. "We are working on redesigning our entire product packaging to reduce as much waste as possible by using eco-friendly reusable refill pouches made of post-consumer waste."
2021 plans: "I plan to continue empowering the beauty industry by traveling the world and educating salon professionals on how to embrace and style textured hair with the rëzoCut technique," she said. "I'm also focused on creating global distribution in all territories through our products and salons."
Marketing/communications: The brand taps its hair stylists, NYC and NJ salon locations, and curl community influencers to raise awareness.
Best advice ever received: "I have so many precious moments of words of wisdom from my parents, but most importantly they told me to never give up. I have been through many highs and lows in my 40-year career and even when I felt the world was going to collapse, the universe opened up to me and shared many blessings of gratitude," said Nubia.