Luxe fragrance house Amouage is doubling down on U.S. expansion efforts on the heels being awarded the International Beauty Award at the Hollywood Beauty Awards and realizing 50 percent year over year sales growth in 2021 over 2020. Amouage CEO Marco Parsiegla, who oversees the luxe fragrance, which is based in Muscat, Oman-based company, said that as shoppers venture back into department stores post-pandemic-lockdown, it was incumbent upon his brand to give them an environment "where they can be seduced by the scent, where they can be immersed into the world of it," he said. "And we found that we were significantly underrepresented in U.S. department stores."
Marco was in Los Angeles in March to accept the International Beauty Award given to Amouage at the Hollywood Beauty Awards, which recognizes makeup, hair, styling, and photography in the entertainment industry. He was then on his way to Dallas and Houston to attend industry events. The brand is currently available in 24 department store doors around the country (Neiman Marcus, Nordstrom, Bergdorf Goodman) and 30 independent boutiques.
"We have significantly increased our retail footprint in the U.S. in 2021 and plan to continue doing so in 2022," he said, adding that he was hoping to add at least another 15 doors. "It's not just about the numbers. We're going to make sure we're in the right location, with the right retail partner."
Heading West to Drive Brand Growth
Amouage was founded in 1983 by Sayyid Hamad Al Busaidi, a member of Oman's royal family, who suggested to the late Sultan that he create a fragrance that could be gifted to prominent visitors of the country using ingredients native to the Sultanate, such as rock rose, frankincense and ambergris.
The brand now offers more than 50 fragrances, in various formulations such as eau de parfum, extrait de parfum, bath and body products, hair mists, and candles. Prices can run up to $550 for a bottle.
To drive U.S. expansion, Amouage last year established Amouage Americas headquartered in New York, with a staff of nine, together with several 'brand ambassadors' who work at Neiman Marcus but are compensated mostly by Amouage.
"We're a small house, but we're pretty quick and agile," said Marco. "Traditionally, the luxury market has been concentrated on the East and West coasts, but we're seeing more activity in niche boutiques in other parts of the country."
Luxe Fragrance Driven by Choice, Not Image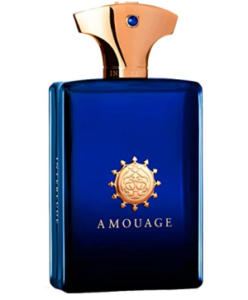 By the end of this year, Marco expects to have quadrupled business over 2021, and he is confident he can achieve that number given that revenue in the second half of 2021 had tripled over the first half. He said the top-tier luxury market – which he said is valued at around 1.5 billion euros – is flourishing.
"That sector is driven much more by individual choice, about what suits you as a personality and is no longer about just buying into an image," he said. "Amouage has a prime position in that category. Our fragrances are very potent. They contain precious ingredients. That combination makes it very personal. Our house is about pushing boundaries and innovations in the industry."
Earlier this year, Amouage launched its Attars collection, a set of six fragrance oils in 0.7 ml bottles, featuring the exotic and rare ingredients the brand is known for. The Rose Aqor comprises a blend of frankincense, sandalwood, and rare roses from the Al Aqor region. Vanilla Barka has Tonka bean from the area of Barka by the sea, and Saffron Hamra uses ingredients plucked from the Hamra Mountains. The Attars are 100 percent oil, which Marco said, "drives the longevity of what we are known for." The brand's top-selling fragrance in the U.S. is Reflection, which contains water violet, freesia, magnolia and amber in the women's version, and rosemary, red pepper berries, neroli, and vetiver in the men's offering.
New launches are in the works, he said. Among them is a fragrance that will capture the sense of regeneration and escapism as the world moves on from a pandemic.
"Everybody is ready to escape," he said. "We're going to take our inspiration from that."