There are very few M&A beauty deals that Raymond James has not touched.
Their enviable transaction list includes the sale of Paula's Choice to Unilever, Hero to Church & Dwight, Drunk Elephant to Shiseido, Tula to Procter & Gamble, Olaplex to Advent International, Tatcha to Unilever, Briogeo to Wella, Curlsmith to Helen of Troy, and Sol de Janeiro to L'Occitane. Capital raises are also front and center for hot, up-and-coming brands such as Osea, Dr. Dennis Gross, Kosas, and Vegamour. As a clear expert on what buyers and sellers are looking for in beauty, CEW took the opportunity to ask the beauty team at Raymond James, including Vennette Ho, Evan Merali, Marko Horvat, Jon Tenan, and Kevin Kim their perspectives on some of the things to look out for in beauty M&A as we head into 2023.
CEW: For the past few years, beauty has been a hotbed of deals – where do we stand going into 2023?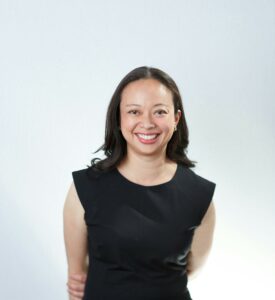 "We really believe beauty is one of the most exciting and dynamic categories in the consumer sector; it's always changing and evolving. Consumers are constantly demanding more from the beauty brands – from transparency to formulation to packaging to sustainability to activism. Every day, beauty founders and entrepreneurs are innovating and dreaming up new products and brands with the potential to literally change the industry and consumer behavior. It's a positive, forward-thinking sector where creativity and pushing the boundaries are rewarded. This is why M&A has historically been, and will always continue to be, an important part of the beauty industry." –Vennette Ho, Managing Director, Head of Beauty & Personal Care
"The beauty M&A landscape is an interesting place headed into 2023 – the confluence of inflation, rising interest rates and geopolitical turmoil has increased uncertainty, which tends to put a damper on deal making across the board. But, at the same time, the pace of innovation within beauty is as relentless as ever and consumers remain excited about great brands and products. What we think we'll see is an environment where the buyers and investors are a lot more selective, but the true innovators with differentiated, sustainable business models will continue to see strong interest." – Marko Horvat, Director, Beauty & Personal Care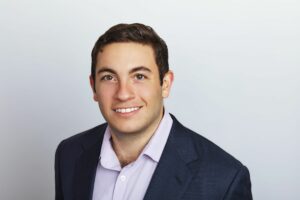 CEW: Is there a category/sector that is more attractive than others?
"We are firm believers successful businesses with strong points of difference can successfully raise capital and ultimately be sold, almost regardless of the product category. The cool thing about beauty is that within each major category there are many meaningfully sized sub-categories which represent large white space for new brands. For example, within skin care we are seeing a lot of interest in a new guard of luxury brands which are positioning themselves closely to incumbent brands such as La Mer, Sisley and La Prairie. At the other end of the price spectrum, there is a lot of interest in problem-solution, derm and anti-acne brands which have traditionally been sold in mass retailers such as Boots and Superdrug in the UK, and Target in the U.S. but are now increasingly being seen at Space NK, Selfridges and Sephora." – Evan Merali, Managing Director, Europe Beauty & Personal Care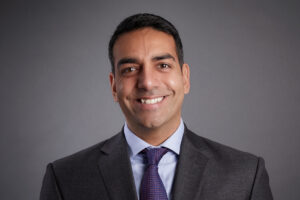 "There has been particularly robust interest in the efficacy-driven products and brands. It has become increasingly important for brands to be able to point to unique elements in product development – whether it is patented technology or differentiated processes – with proven clinical efficacy. While this has traditionally lent itself to categories like skin care, we are now starting to see that same lens and rigor apply to categories such as haircare and even color cosmetics." – Kevin Kim, Director, Beauty & Personal Care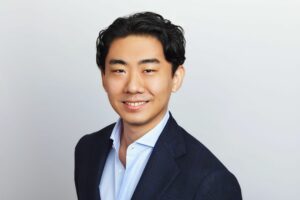 CEW: What attracts investors/buyers to beauty now?
"The financial fundamentals of a beauty brand are incredibly attractive. The products are consumable and customers generally are loyal once they find a product that works for them, particularly in categories like skin care and hair care. When you combine that with a favorable margin structure and a generally asset-light model, beauty businesses typically have positive free cashflow dynamics. This is really what drives the M&A market in beauty – strategics have a lot of cashflow to reinvest in their businesses to drive growth, which they have historically done through M&A rather than internal incubation efforts. The fertile strategic M&A environment combined with the strong category fundamentals has, in turn, driven significant investor appetite." – Marko Horvat
"Beauty is well-known to be a more recession-resilient category within the consumer segment. What is interesting as we move into this part of the economic cycle is that beauty and wellness have become very intertwined in the mind of the consumer. A big reason the sector has grown so much over the last decade is that many consumers consider their beauty regimes to be wellness rituals. So, we are expecting consumer spend for beauty products to hold up well compared to other discretionary categories like fashion which, in turn, will lead to continued interest in the space from investors and buyers." – Evan Merali
CEW: What are common mistakes brands make in looking for investments or to be purchased?
While headline sales growth is important, not all growth is created equal. It is more compelling to demonstrate sustained growth via increasing penetration with one or two key customers versus growing modestly across many accounts. Pointing to strong sell-through, shelf/linear expansion or gains in category/brand rankings with a single key retail partner can all underscore the brand's increasing importance to that retailer, which in turn, can give potential investors or acquirers greater conviction on the brand's enduring staying power and performance at retail in other formats or geographies." – Kevin Kim
"We are often asked what is more important- topline growth or profit. Cautionary tales of fast growth businesses struggling to reach profitability have been around for some time, but given macro uncertainties driving volatility (supply chain, CAC, thin labor pool), the pendulum has definitively swung toward profit as the 'right' answer. Growth remains important, and young businesses do not need to show 'steady state' profitability (which varies by channel and vertical), however demonstrating that a business is on the path to that steady state margin can be critical to driving valuation in today's market. – Jon Tenan, Director, Beauty & Personal Care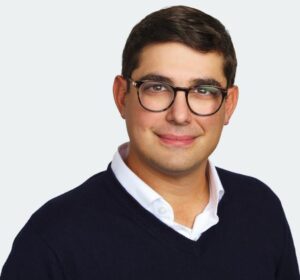 CEW: Can you discuss some of the recent Raymond James beauty deals?
"We feel incredibly lucky and grateful to work with some of the best brands and dynamic founders in the industry. It's been a busy year, particularly in skin care, hair care and clean color where endemic growth trends have been strong and driven by the rise of some truly exceptional brands. Whether it was the sale of Tula to P&G, Clarins' acquisition of Ilia, the sale of Milk Makeup to Waldencast or the acquisition of game-changing haircare brands such as Briogeo, Curlsmith, Bondi Boost and Amika, buyers continue to be deeply interested in partnering with disruptive brands that have exciting and sustainable approaches to the consumer and the categories in which we play. – Vennette Ho
"One example of this was the recent sale of Hero Cosmetics, maker of Mighty Patch, to Church & Dwight. Hero is a best-selling brand for retailers like Target and Ulta Beauty, as well as Amazon. At a time when many founders were shying away from Amazon, Hero leaned in and created the number one beauty brand on Amazon, creating a substantial moat for new competitors and helping deliver their product at scale online without facing the rising CACs that many DTC businesses have grappled with as of late. Given its differentiated offering, Hero was literally a category creator and was in the enviable position of having both positive growth and robust profitability, driving a favorable outcome for all parties." – Jon Tenan
Raymond James Consumer Investment Banking Team
Vennette Ho
Managing Director
+1.212.401.1311
New York
Evan Merali
Managing Director
+44.20.3798.5752
London
Marko Horvat
Director
+1.212.593.7384
New York
Kevin Kim
Director
+1.212.401.1318
New York
Jon Tenan
Director
+1.212.593.7398
New York
For more information on Raymond James please visit: rjconsumerbanking.com
Raymond James is a proud sponsor of the CEW Beauty Creator Awards. Past performance may not be indicative of future results. This material is for Institutional use only and not for Retail clients. Services mentioned may not be suitable for all investors. Raymond James & Associates, Inc., member New York Stock Exchange/SIPC.