Custom hair care brand Prose has hired two C-suite executives to help drive the company's success as it enters its next phase of growth. Last year, Prose ended the year with close to $45 million in revenue and is on track to achieve over $100 million this year.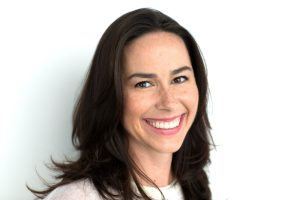 Megan Streeter has been appointed to Chief Marketing Officer, where she will be responsible for overseeing the brand's entire marketing division, which includes Brand Marketing, Innovation, Growth Marketing and Creative. Previously, Megan, a CEW 2017 Top Talent Honoree, was Chief Marketing Officer at DevaCurl where she oversaw the brand's strategic move to expand its multi-channel presence, helped scale the business to $100 million and lead an integrated team of Marketing, Product Development, Creative, Digital, Public Relations, and Social Media. Her experience also includes positions at L'Oréal, Estée Lauder and Avon.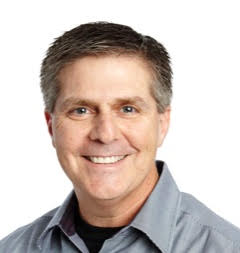 Mike Nathenson has joined as Chief Financial Officer, where he will be responsible for overseeing the brand's FP&A and accounting functions, while helping further accelerate the brand's growth. Mike was formerly Chief Finance Officer at Cholula Food Company, where he scaled and revitalized the business, resulting in the transaction to McCormick. Nathenson has a wealth of experience taking companies public.
Both appointments became effective April 1 and will report to Prose's Co-Founder & CEO, Arnaud Plas.
In 2020, Prose saw an acceleration of its business as shoppers switched to online purchasing during the height of the pandemic. Additionally, the company introduced a subscription-based membership program, The Salon, which acquired over 80,000 members in three months.
"The membership program gives customers a multitude of unique offerings such as 1:1 virtual appointments with our hair care experts, complimentary products, access to our wellness audio experience and more," said Arnaud. "We also launched our feedback loop, Review & Refine, where customers are encouraged to provide feedback about their product formulas. Prose's proprietary algorithm then processes feedback on an individual level and in real time. Through Review & Refine, the product review and customer feedback process is a more consumer-centric experience, leading to deeper, more personal relationships."
Last year, Prose also set a new standard in manufacturing with the launch and implementation of its Automation Machine.
"Rather than producing millions of product units, we created a leaner, smarter fulfillment strategy that produces less waste and has scaled the concept of 'made-to-order.' With this innovation, Prose has increased output by four times and precision by five times. This model is not only better for the planet but also for the customer and is allowing us to produce a higher demand of products more efficiently," said Arnaud.
While the major initiatives put in place last year has resulted in success for the brand, the two new hires are key to the brand's 2021 focus on innovation, product expansion and reaching new customer segments by diversifying and scaling marketing efforts. This past March, Prose began its category expansion by entering into supplements with Root Source, a customized, holistic, hair growth supplement system designed to target the root causes of thinning hair.
"This is just the beginning; you can expect to see more expansion in the future," said Arnaud.  "Our ultimate goal is to become the leading personalized wellness destination, focused on delivering what's uniquely best for the individual while doing good for the planet."
Prose employs over 200 people across three office locations – its headquarters in Williamsburg, Brooklyn, Manufacturing and Fulfillment warehouse in Liberty View, Brooklyn and Research center in Paris.