Ever think about how brown algae can help your complexion? Want to be more sustainable in your beauty routine? Tired of your sunscreen giving you a white cast? Well, the finalists for CEW's Suppliers Award are in, and Beauty News talked to each company about how they're addressing these and other beauty formula innovations. The finalists are vying for the Supplier's Award: Ingredients and Formulation, which is sponsored by the New York Society of Cosmetic Chemists (NYSCC), a group that recognizes new ingredients and formulations that bring innovation and new technology to the beauty industry. Take a look at some of the ingredients that rank among the top in the beauty world.
Seanactiv by BASF Corporation: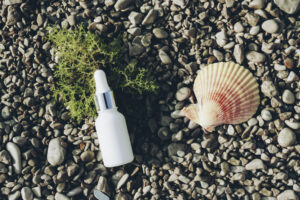 Don't be grossed out by brown algae, it's actually an ingredient that will be found in lots of formulas in the coming years. Seanactiv is a bioactive that uses a type of brown algae to target multiple skin care concerns around the eye area. In just one week, the bioactive aims to help reduce the look of dark circles, fade the appearance of crow's feet, and make the eye contour look healthier and fresher.
Berashades by Clariant Corporation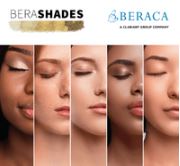 Sustainability is king. And Berashades is changing the game for how clean beauty products can be produced. The product is a multifunctional, natural, and vegan active used in formulations for various beauty products, such as mascaras and foundation. "More than ever, clean beauty is a key driver for consumers, and Berashades is composed of blends of 100 percent natural clays extracted under responsible mineral exploration, guaranteeing sustainable practices," said Alexandre Lapeyre, Head of Marketing and Business Development for Clariant Actives and Natural Origins.
ChromaPur CV2 & CV7 by Croda Inc.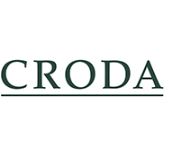 Croda Inc. is making use of items that otherwise would be discarded as non-essential to replace microbeads, an ingredient commonly found in body polishes and face scrubs.
"Using a wood pulp obtained from sustainably harvested and 100 percent Forest Stewardship Council (FSC) certified Black Spruce and smart science, this once tossed-out material is being turned into innovative ingredients," said Panayiota Kalimanis, the company's Marketing Coordinator. "Obtained from an environmentally friendly processing cycle, 100 percent natural, vegan, and readily biodegradable, ChromaPur CV2 & CV7 provide a sustainable and functional alternative to plastic microbeads and offer consumers the possibility to have a positive impact on the environment, by helping to tackle plastic pollution."
Nutrinvent Balance by Croda Inc.
Croda is targeting oily scalps with its finalist innovation, Nutrinvent Balance.
"With 98.7% naturally derived ingredients according to the ISO 16128 standard [which provides guidelines on definitions for natural and organic cosmetic ingredients], Nutrinvent Balance has been specifically designed to offer instant sebum reduction on the scalp from the first application with an immediately visible improvement in scalp oiliness and look of the hair," said Panayiota Kalimanis, Croda's Marketing Coordinator.
Elastapure by Geltor, Inc.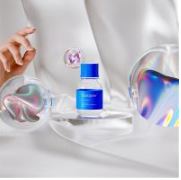 To say that Elastapure is a one-of-a-kind ingredient would be an understatement. Geltor, Inc's entry to the Suppliers Awards is the world's first vegan bioidentical human elastin for beauty and personal care, which stimulates antioxidant genes in skin cells.
"Developed through a sustainable, clean, and animal-free fermentation-based biodesign platform, this potent bioactive ingredient was designed for the promotion of antioxidants, antipollution benefits, pro-aging skin, and blue light protection," said Alex Lorestani, Geltor, Inc's CEO and Co-Founder.
Anti-Glyc-Aging Zinc Screen by Lucas Meyer Cosmetics
Tired of the white cast your favorite sunscreen leaves on your face? Luca Meyer Cosmetics has a solution… by way of pink algae. Sophia Bull, Regional Marketing Manager of Lucas Meyer Cosmetics, explained, "Mineral sunscreens, especially oil-in-water emulsions, are notoriously difficult to formulate and to achieve sensorial and aesthetic consumer acceptability. All ingredients of Anti-Glyc-Aging Zinc Screen have been carefully selected to deliver a formula with an exceptional feel, a beautiful finish, high naturality, and anti-aging benefits from a unique source: halophile pink algae."
PEPTILIUM by Silab Inc.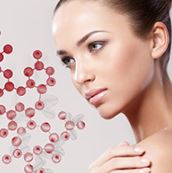 Youth in a bottle has been beauty lore for decades. Silab Inc is said to have created an active ingredient clinically proven to reduce fine lines and wrinkles and give skin an overall glow in under a month. On the innovative nature of the ingredient, Jean-Philippe Cosson, Sales and Marketing Director of  Silab Inc., explained, "Combining efficacy, transversality, and safety, PEPTILIUM is a premium natural active ingredient for a global anti-aging treatment. Rich in natural biopeptides purified to 95 percent, it is obtained from the co-product of cranberry, from a traceable and responsible supply chain in Quebec that respects the practices of sustainable development."
SymHair Thermo by Symrise, Inc.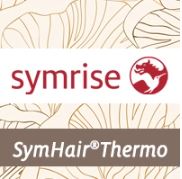 Mushrooms have been used by beauty companies for several years for both their anti-aging abilities and therapeutic benefits. Now, Symrise is using the edible fungus to protect hair from heat damage. SymHair Thermo is a hair care active sourced from mushrooms combined with hyaluronic acid and sugars (polysaccharides and saccharides) to create a film on the surface of hair fibers to protect them from heat damage. Not only is the ingredient sustainably sourced, but it is also vegan, biodegradable, gluten-free, and cruelty-free. Jen King, Director of Marketing, Cosmetic Ingredients Division, said of the formula, "In terms of benefits, this ingredient looks to protect hair from heat damage (flat ironing, blow-drying, etc.) and maintain style longer, especially in high humidity. It also aims to be a silicone replacement for hair care formulations."
To dive deeper into these innovative ingredients and formulations, make sure to tune into NYSCC's upcoming webinar Top Trending Ingredients and Formulas: Hear from the CEW Supplier's Award Judges on this year's finalists on Wednesay, November 2, 2022. The webinar will feature a curated panel of judges from leading beauty and personal care brands including members of the NYSCC Scientific Advisory Committee who selected the above finalists. NYSCC is dedicated to the advancement of cosmetic science and is proud to sponsor this year's CEW Supplier's  Award recognizing excellence in Ingredients & Formulation.  Register for the event here.