On Monday, May 20, The Wall Street Journal's three-day The Future of Everything conference kicked off at Spring Studios, featuring more than a dozen presentations and speakers. Topics ranged from how Amazon product developers work to evolve conversational technology with at-home device Alexa, to patch technology that can analyze sweat and recommend hydration methods, to innovative makeup and skin care brands, including Mented Cosmetics and Unsun Tinted Mineral Sunscreen, both created to accommodate all skin tones. Several beauty exhibitors, including Neutrogena, Procter & Gamble and Coty Professional previewed their latest and greatest.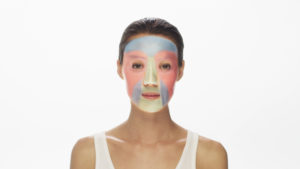 From Neutrogena is MaskiD, a customized skin care mask to be available online beginning in September, that will use 3D imaging and printing technology to create masks that perfectly fit to one's face. Each mask can also be customized with up to six different formulas for six different areas of the face, depending on the need of a consumer.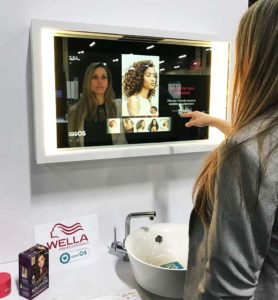 From Coty Professional is Wella Professionals AR Enabled Smart Mirror, an interactive mirror that uses 360° video capture so clients can view their hair at every angle. Users can also try on hair color, and, since the mirror is equipped with facial recognition, consumers can see past looks.
From P&G Ventures is Opté Precision Skincare System, a hand-held Beauty Wand that is designed to scan, detect and c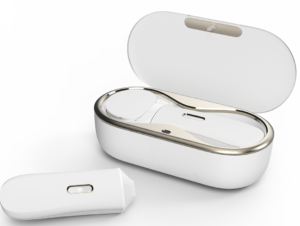 orrect hyperpigmentation in just seconds with a thin sheen of Optimizing Serum. The serum uses mineral pigments, niacinamide, propylene glycol, sodium hydroxide, a polymer stabilizer and a preserving system to deliver the serum, which self-customizes based on the user. The Opté is expected to launch in Q4 2019.