RéVive, the luxe skin care brand founded more than 20 years ago by plastic and reconstructive surgeon, Dr. Gregory Bays Brown, has finally been resuscitated: it now is realizing double-digit sales success at retail. Bought and sold three times over the last 12 years (Gurwitch Products bought the brand from its founder in 2008; Shiseido bought the brand from Gurwitch in 2016), RéVive landed at consumer private equity firm, Tengram, in December 2017. Eager to take advantage of the brand's many attractive qualities, Elana Drell Szyfer was tapped as CEO by Tengram partner Richard Gersten to build on the brand founder's story, its luxe positioning and the opportunity for international growth. "We took on a business that was in pretty sharp double-digit decline at the end of 2017 and not only have we brought a deflect, it's growing double digits in many of our retailers." Here, Elana talks with Beauty News about how she helped position the line for success, and also brought back its original founder to build consumer loyalty.
Beauty News: What did Tengram partner Richard Gersten see in the brand that was so attractive?
Elana Drell Szyfer: I think there are a couple of hallmarks that Tengram generally looks for. They love brands with authentic stories; brands with founders. They like to look at a situation and say, 'Do we think there's opportunity here for growth?' I think we felt all of those things. And despite how many times the brand changed hands and the lack of focus, it could have and should have died. And yet it didn't. And when we asked retailers, suppliers and customers what it was they liked about the brand, hands down everyone said the product really works. People also felt a very strong affinity to anyone who has a relationship with brand founder Dr. Gregory Bays Brown. We feel like it has all the makings of a global luxury brand, and that with time and attention we could bring it there. It has beautiful packaging. Its image was never ruined. The distribution was not made dirty—the productivity was not there, but there was a lot of integrity in the distribution.
BN: What have you implemented over the past two years? What's different?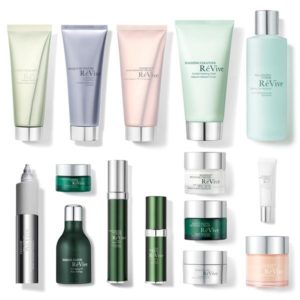 EDS: When we purchased the company all we purchased was inventory and the intellectual property of the brand. We didn't have an office, we didn't have internal systems, we had zero people. So, we built a team in New York where we are now about 22 people. Another focus has been building international distribution. In the U.S., our focus is productivity. We're in all Neiman Marcus, Blue Mercury, Cosbar and Saks Fifth Avenue stores; we are in Bergdorf Goodman. But what we needed was international distribution. We have expanded this significantly in the past two years.
BN: Please talk about the brand's international growth.
EDS: We had a business in the U.K. that existed at Harrods and at Space NK. Both of those businesses, now two years later, are growing double digits. We were in The Apothecary at Harrods, which has since closed, but our business was so strong that we were one of four brands asked to come into Harrods renovated beauty halls where we built a counter. We have launched in China, via cross border e-commerce, both on Tmall and Taobao. The brand has really exceeded all of our expectations; we did double our forecast on Singles Day. There was a preexisting business in Taiwan and the business there has grown significantly. We have opened some new doors there, too. Actually, each counter in Taiwan generates more than a million dollars. So, it's really a very strong market. We have signed agreements to open Russia and Italy. We opened Thailand. We had an existing business in Hong Kong, but it was run through a distributor. So we took that back and we are running it ourselves. The Hong Kong business was up 50% until the crisis and now business in Hong Kong is definitely challenged. We're working on a couple of other markets, including Spain, Ukraine and the Middle East.
BN: What is your sweet spot in terms of percentage of sales domestically versus internationally?
EDS: When we first took over the business, international sales were less than 20%. Now it's up to almost 40%. In a business like ours, it really should be more like 70% to 75%. Our goal is to get it to at least 50%.
BN: Talk about RéVive's product pipeline.
EDS: There was essentially no newness being developed for the brand, or certainly very little. So we put together a product calendar through 2022. In 2019 we launched five products; regenerating innovation is a big piece of what we've done. As we know there's the clean, natural movement that's happening. But I think there's a resurgence of science, especially where science meets luxury. Dr. Brown was the first person to really use epidermal growth factor in product and that was the hallmark of RéVive and remains its hallmark. Today we use a biomimetically-created epidermal growth factor. So we're not harvesting a human cell. It's a biochemical reproduction that we utilize in our product. It's an interesting story that's very relevant today. While there is the clinical side of the story, we also wanted to create more of a consumer connection. So we brought Dr. Brown back into the business. He is now invested with us; he's on the board. It was very important to retailers that he was invested in the brand to make it great again. He makes about 10 to 12 store appearances a year and it's a very big day at retail when he comes in. The ones this past year have been record-breaking in terms of the type of revenue they generate and customers have the opportunity to see him one-on-one for about four or five hours.
BN: Who is the RéVive customer?
EDS: You know, I think it's changed. I would say that our assumption coming in was that the customer was older, for sure. She's a sophisticated and knowledgeable consumer, more a psychographic than a demographic. It's definitely somebody who is heavily involved in all aspects of health and wellness and investing in themselves. It's the customer who is investing in the best skin care, the best procedures, the best dermatologists, the best haircuts, the best gyms, the best nutritionists, the best travel. Interestingly about 20% to 25% of our customers are men. The product looks genderless. About 30% of our customers are between the ages of 35 and 44, which is younger than we expected.
BN: Talk about the platforms the brand is leveraging and the campaigns or strategies you've been using on these channels to attract and retain consumers.
EDS: We had almost no social media presence two years ago. While it's not huge today, one of the things that we've invested in significantly is PR. We use an agency in the U.S., one in the U.K. and one in Hong Kong. Our partner in China has embedded within their organization a PR and influencer agency. We have a pretty significant brand ambassador as well as influencer outreach program. One thing we try to be mindful of is we aren't a brand for everyone. If your product range costs $200 to $1,500 there is a specific audience. So we really curate who we form partnerships with. One is more of a brand ambassador strategy where we form relationships with people who are fans of the brand, influencers within their own communities, and then they do things on our behalf. For example, we've worked with brand ambassadors both in the U.S. and the U.K. who will then sponsor a dinner or a luncheon or an event on our behalf get the word out to their communities.
BN: What are the brand's hero products?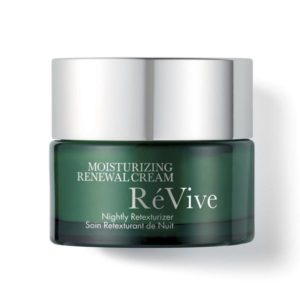 EDS: We have a total of 43 sku's. One of the stars is the Moisturizing Renewal Cream. It was the first product that Dr. Brown launched and it uses a proprietary bio renewal protein and also a pretty high level of glycolic acid. You definitely see a difference in radiance and glow immediately. Another is RéVive Fermitif Neck Renewal Cream. Those are our number one and number two best selling products. We also have four eye products that are now in our top 10. And that's a sign of two things. One is from a real influence of Asian customers. We have a big Chinese customer base, whether it be in New York, San Francisco, Canada. Also there's the influence of now being in China, Taiwan and Hong Kong. The third star is the Revitalizing Eye Mask; that's the number one product throughout all of Asia.
BN: What should we be looking forward to in 2020?
EDS: We have some interesting launches. In the first half all products are incremental to the catalog and non-cannibalistic. This month we're launching a body line. Both a serum and a cream. We think the serum is really the hero. It has a significant amount of technology to address cell turnover and skin turnover on the body, just as we do on the face. One of Dr. Brown's biggest mantras is the most important thing you can wear is sunscreen. I think we're one of the few brands who offers SPF in all of our day creams. We have an incredible SPF 50 for the face that's been in the line for many years. Later in the spring we will launch a body product with SPF 50. There are really very few, if any, in the luxury arena, especially ones that have technology because this item also has our bio renewal protein. Later in the spring we are launching a very light facial oil with a subtle pearl finish that's suitable for all skin types. It gives an amazing glow and can be used alone or mixed with a moisturizer or foundation. We are selling it with a brush.
BN: Could you have predicted how well the brand would have turned out in just two years?
EDS: Well, the theory was right. The growth has happened. Obviously, not without a lot of work and participation by many people, most importantly, Dr. Brown. It was really lacking things like focus from a team, investment and a new product pipeline, but the core, great product, that was there.