Jeannie Jarnot wasn't looking to open a physical store for her e-commerce beauty business, Beauty Heroes. But customers had been asking for one, and ultimately she came across the ideal space.
"When things like that happen, you listen," said Jeannie. "It was a perfect storm. And it made me realize we had a concept that would be unique in the beauty space."
The former spa director – she's worked at the Four Seasons in San Francisco and the Carneros Inn in Napa – set up Beauty Heroes in Northern California five years ago as a one-stop shopping site for clean beauty.
Located at 817 Grant Ave in downtown Novato, the 1,200-square foot beauty boutique, which opened August 26, has been designed to reflect the e-commerce site's sense of approachability.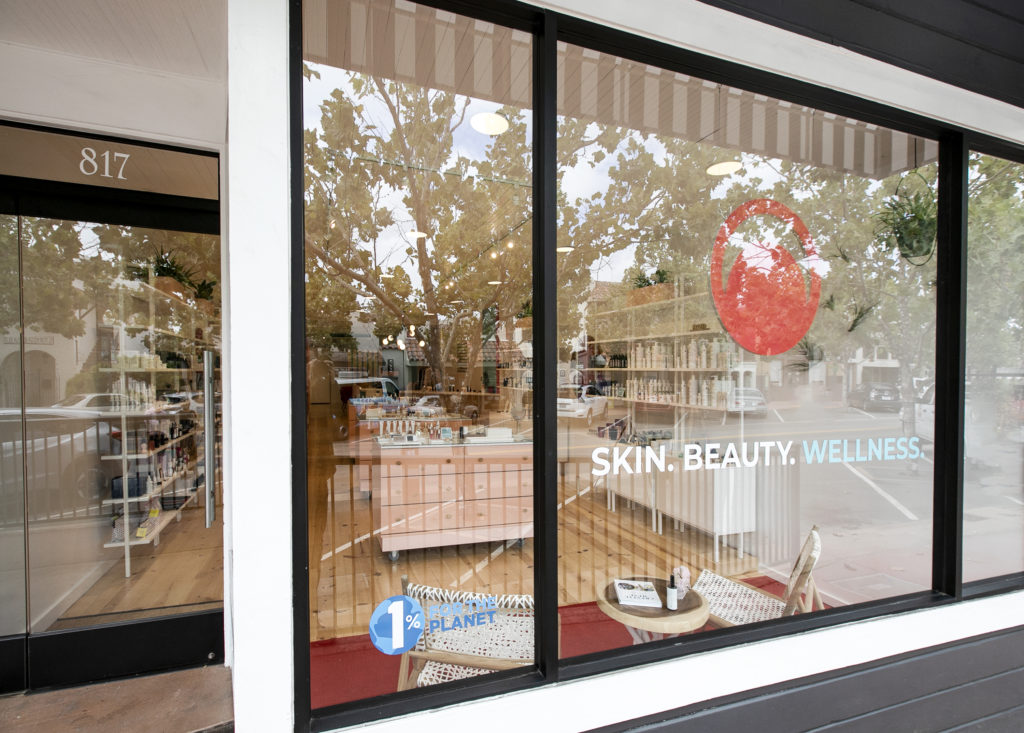 "It took me five months to find the right designer," said Jeannie. "We're an independent company so we are budget conscious but are still focused on luxury. I wanted a space that's playful yet rooted in sustainability." The interior is rendered in fun shades of peach, pink, burgundy and turquoise; Jeannie said she wanted shoppers to feel comfortable trying on and playing with products.
She took over the store's former office space and transformed it into a treatment suite offering luxurious holistic facials, using items from the back bar, which stocks different 40 brands.
Another opportunity to draw customers is the offer of a 'flight' of beauty products.
"Our focus is on bringing products to life, and to have an experience of discovery. That's not something you can get online." A 'broadcast lounge' is an area where people can chat about anything from beauty to wellness to sustainability. Continuing on the wellness theme, the store also carries crystal jewelry and ethical fashion.
"We are working with artisans and different partners to bring in products that speak to our values," she said.
The retail space will carry Beauty Heroes' top-sellers, such as Josh Rosebrook, Innersense and Aether Beauty. Because of the diverse demographic – she has seen all age groups coming in, including groups of teenage girls – she offers a range of prices; there are sheet masks for $6, and creams in excess of $200.