Global investment firm, The Carlyle Group, has acquired a majority stake in Beautycounter, valuing the clean beauty's parent company, Counter Brands LLC, at $1 billion. The partnership will help boost Beautycounter's strategic initiatives which include raising brand awareness and strengthening the company's omni-channel business model.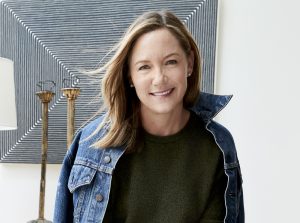 Launched by Gregg Renfrew in 2013 with the goal of offering beauty product ingredient transparency and safety to consumers, the company has been at the forefront of several programs that have set it apart as a leader in the clean beauty space. Among its initiatives include advocacy efforts to update federal regulations and its trademarked, The Never List, which prohibits more than 1,800 questionable or harmful ingredients in beauty items. Beautycounter is supported by its community of more than 65,000 independent sellers across North America, as well as online and physical retail stores. The company was last publicly valued at $400 million in 2018, according to Pitchbook, following an investment from Mousse Partners Ltd.
"Today marks an exciting and important milestone for our company and I am so proud to partner with Carlyle as we continue to work toward achieving that mission," said Gregg Renfrew, Founder and CEO, Beautycounter. "I have long admired Jay and the team at Carlyle for their experience working with brands at the intersection of cultural relevance and consumer demand and believe that our combined vision will be instrumental in accelerating Beautycounter as the leader in clean beauty, and in the beauty industry as a whole."
Equity capital for the investment came from Carlyle Partners VII, an $18.5 billion fund focused on majority and strategic minority investments primarily in the U.S. in targeted industries.