Ulta Beauty's Conscious Beauty assortment just gained a fast-scaling partner. On February 14, BioClarity, the 100-percent-vegan and plant-based skin care brand, made its omnichannel retail debut in more than 700 Ulta Beauty stores nationwide and on Ulta.com. Launched in 2016 as a DTC under the umbrella of Adigica Health, an e-commerce company started by Skinmedica founder David Hale, BioClarity initially specialized in clean, plant-powered acne solutions targeted at Millennials and Gen Z. However, brand evolution was always part of the long-term plan, and investors took note. With a $6 million investment round led by Prolog Ventures in 2019, the company shifted channel strategies from digital to brick-and-mortar.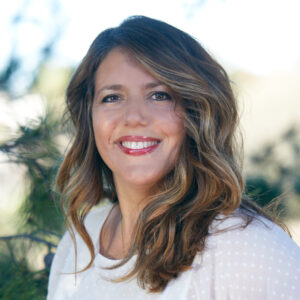 First up was a partnership with Costco during the first half of 2020. The wholesale giant started selling exclusive BioClarity bundles online before bringing them into select warehouses in January 2021. But it was the brand's community-driven ethos that inspired BioClarity's sought-after partnership with Ulta. "Ulta was one of the top retailers we wanted to move to first because that's where our customers are," said CEO Tracy Julien.
In addition to widening its distribution network, BioClarity has also evolved its product portfolio beyond acne to also include hydration, skin evening and brightening, oil control, and sun care needs. Currently they offer 16 SKU's – five of which launched in 2020 alone – ranging in price from $9.95 to $35.95 for stand-alone products, and $39.95 to $84.95 for full routines.
CEW Beauty News sat down with Tracy to talk about BioClarity's proprietary ingredient, the impact of strategic collaborations, and future plans for the brand.
Beauty News: What problem/solution does the brand address for consumers? Has that evolved?
Tracy Julien: The brand started with an acne customer, but that was never solely the long-term vision. We decided to launch there first because the acne category was underserved – it still is – and it hadn't been innovated in a while. We also recognized at the time that the clean and plant-based space didn't offer many acne solutions. But our overall brand ethos underscores many values that customers now hold dear: we're vegan, clean, cruelty-free with plant-powered ingredients. We knew that we'd continue to innovate along the way. One of the key things to know in skincare is that if you can solve a customer's acne, they really grow to trust the brand and will continue to buy from you. You have to make sure you're growing with your customer.
BN: Who's your target customer?
TJ: Our core target customer is between 18 and 29-years old; occasionally up to 39-years old. They all have problematic and/or sensitive skin – breakouts, acne, dull skin, hyperpigmentation. They're looking for clean skin care alternatives that will be efficacious at an affordable price point. We've targeted this group from the beginning, and we've worked on expanding the line as our customer matures to ensure that we're growing at the same pace. We're also attracting new customers as well.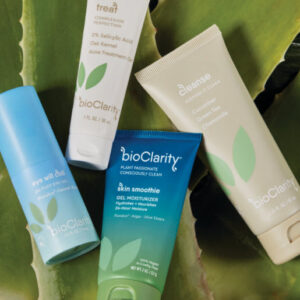 BN: What's your competitive advantage?
TJ: There's a multitude of factors that set us apart. Coming into the acne category when it was somewhat nascent in innovation, and there weren't very many clean, 'better for you' alternatives.
We quickly connected with the customer and the community. While the skin care category is both mature and stagnant, a lot of the bigger brands that owned the category for such a long time perhaps weren't speaking to the younger customer as she wanted them to. We were always pivoting and shifting based on what the customer asked for, so I think that was also an ingredient.
But ultimately customers want products that are going to solve their skin issues without having to pay a high price tag. We're in a time now where people not only want to put good into their bodies but also on their bodies, and they want to support brands that fit into their value system. We have really efficacious products that are clean and cruelty-free, and we have an exclusive ingredient, Floralux, that helps us in that pursuit. Add onto that, we're really connected to our community. I feel like all of that is our recipe for success.
BN: What is Floralux?
TJ: It's our exclusive plant complex. We're overall plant passionate and try to leverage plant actives whenever we can so where it makes to have Floralux in a formulation, we'll add it. We'll sometimes combine it with another complex if necessary. It's basically a chlorophyll, copper, and antioxidant complex that's been tested and clinically shown to have several skincare benefits. It improves skin tone, texture, elasticity and overall skin health. It also works to protect against free radicals that can lead to premature aging.
They found it really helped to target the p-acnes and the bad bacteria that cause acne, and that's why we started using it in our original Clear Skin Routine, which initially launched the brand. That's still our number one routine to this day. I feel like from there our customers tend to grow within our portfolio and start to purchase other things. The cleanser within our Clear Skin Routine is one of our most sought-after stand-alone products to this day.
BN: What are your current best-sellers?
TJ: Our Cleanse, our Hydrate Moisturizer and our Pore-Purifier are our three top products outside of our Clear Skin Routine. But some of the products we launched last year are quickly catching up. Our Drink It Up Serum has become an instant star for us. One of the trends we're seeing is that customers are becoming more minimalist in their skincare routine. Serums are usually more potent so they can deliver efficacy quicker and faster than a lot of other products.
BN: What marketing channels are you most active in?
TJ: We use a multi-pronged approach in our marketing strategy to help improve our visibility online. We have a strong customer-referral and ambassador program, which has been growing by 10 percent month-over-month; that's really helped us to expand over the last year. Of course, we lean into social media and influencers quite a bit. We work on organic search and improving that. Our loyalty program has seen an increase of 220 percent in the average amount of revenue per customer over the past year. We do email marketing as well, but that's more of a down-the-funnel tactic or a return customer tactic. That being said, we had a 180 percent increase in revenue coming from email, and a 20x year-over-year increase in revenue from our SMS channel.
BN: How do you raise awareness?
TJ: We have focused on growing our collaborations and we continue to work with likeminded partners that have the same values as us. They definitely bring awareness to those customers we may not have reached before. We collaborated with 15 percent more year-over-year in 2020, like Pura Vida, Sand Cloud, and Type A Deodorant, for example. With Type A, we created a bundle together and we both sold it on our DTC's.
We will look at the size of the partner just to gauge what metrics we think will come out of it. We will look at category too, which also helps us find where our target customer is. For example, we know partnering with feminine care brands is a really good opportunity for us because period cycles can cause breakouts and other skincare issues.
BN: Why did the brand make the jump to retail?
TJ: I spent a lot of time digging into the data and talking to our community about this before we decided to make the move. Our target customers want to shop omnichannel, so if we didn't pivot we were going to miss an opportunity. An overwhelming amount of them came back and told us they'd be more likely to repurchase from us if we had a retail presence.
The Ulta partnership was really important to us because that's where our customer is, and the customer told us that specifically. I think that not only are we going to reach people we normally wouldn't through our DTC, but it's another touchpoint with our established customer base.
We're not going to lose sight of our DTC business though. We're always trying to improve there. We just launched a customized sampling program where customers can choose the samples they want to receive versus us giving them what we want. We're still focused on creating customized experiences and learning from the customer and adjusting to them."
BN: What are future plans for the brand?
TJ: We do have a few new launches planned, but foremost we really want to ensure the success of these new retail partnerships we've established. We also want to continue to find additional partnerships to expand within the next two years, and really continue to focus on our community. Our community is what supports us on a continual basis, and we want to continue to feed that; that's a huge priority for us.
BN: Do you think the brand will ever cross categories?
TJ: I wouldn't take it off the table at all because categories are starting to blend now, and if you aren't innovating in that space, then you will be left behind. It will be important for us to identify the correct innovation path to see where we could take the business and see where it makes the most sense for us. But I do think that innovating where categories are starting to cross-over is an opportunity for the business. I don't know when exactly, but I feel like all businesses will have to start doing that at some point, especially in skincare. You're seeing wellness and skincare blend now, makeup and skin care blend, even food and skin care blend. It's becoming fuzzy on where categories begin and end.