Jeanine Lobell always seems to be one step ahead of the curve. The renowned makeup artist and entrepreneur created a cult sensation when she founded Stila Cosmetics in the mid-'90s (which she later sold to The Estée Lauder Cos.), and last March she debuted her new makeup endeavor, Neen, a direct-to-consumer, subscription-based cosmetics brand geared toward Gen Z's love of tech and beauty tutorials. Subscribers are mailed a monthly card containing samples of Neen makeup and a QR code that unlocks a diverse set of video tutorials using the card's products (full-size versions are sold on the brand's website). A split-screen option in the tutorials lets people record themselves applying Neen, and everyone is encouraged to share their finished looks on social media.
Plenty of fans have followed suit: in the 15 months since Neen launched, the term "Neen makeup" has racked up a whopping 460 million views on TikTok, and the brand's hashtag #weareneen has 833,000 views and counting.
Now, Jeanine is bringing her digital-first brand to retail, a move she says was always part of the plan but feels especially right given Neen's surprising success with non-Gen Z'ers. Roughly half the brand's customers are age 40 and up, which Jeanine attributes to Stila fans who are now drawn to her latest creation. "I also think when women my age see me wearing Neen and using shimmer and color in relatable looks, they're motivated to try the products," she says.
Neen enters retail with an impressive lineup, launching at Nordstrom online and in 14 Nordstrom Art Bar stores by mid-June; C.O. Bigelow by the end of June; Cult Beauty in the U.K. in July, and at The Detox Market in-store and online later this summer. The brand is also scheduled to enter 40 Bluemercury stores in the third quarter of this year.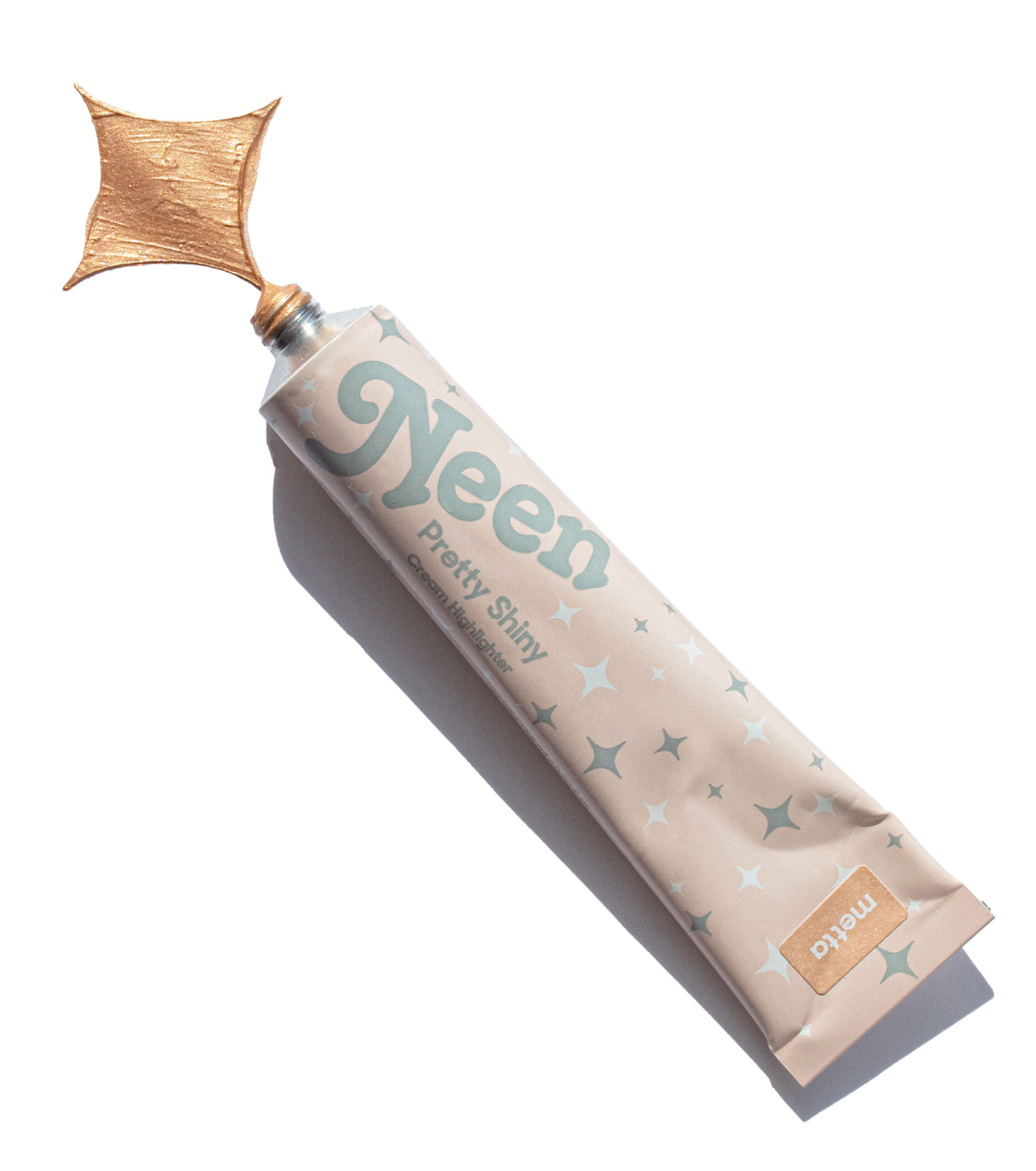 "I'm old school and started out working at makeup counters, so for me, nothing you see on a screen can replace the power of touching and physically interacting with products," says Jeanine. Case in point: when she and her team did a tiny sidewalk sales event for Neen on Earth Day this past April outside a matcha cafe in New York City, they sold $800 worth of product in three hours—impressive for a brand where nothing is priced over $30. "Once people feel the quality and see that the colors don't budge, they want them," says Jeanine. "I'm not one to toot my own horn, but after 30 years in this business, I know how to design makeup."
Jeanine also knows a thing or two about bringing a brand to retail. This time, she chose to work with retail consultants Kim Woodell — her longtime friend and former Stila associate — and Kim's business partner, Joelle Russo, the former Beauty Director at Nordstrom. "I know a lot of the retailers already, so getting meetings wasn't difficult, but there's just so much to navigate when you're a small brand with limited manpower," says Jeanine. "Dealing with the retail contracts, the systems, the coding, the PO's — you need help. And Joelle is so knowledgeable from her many years at Nordstrom about how to stand out on the shelf and turn your presence into a 'wow' moment."
Equally important to Jeanine was making sure Neen didn't get in over its head, so she purposefully chose retailers where she wouldn't have to staff her own people in stores, which she says the brand isn't equipped to do at this stage. "I've seen small brands have to exit big retailers because they went in before they were ready and couldn't manage the cost or commitment," she says. "I've learned that it's not about just getting that purchase order — you need to know if it's the right contract for your brand, whether your cost of goods is in line with the margins, what the marketing expenses are, and so on. You need people like Kim and Joelle in your corner who really understand what you're signing up for."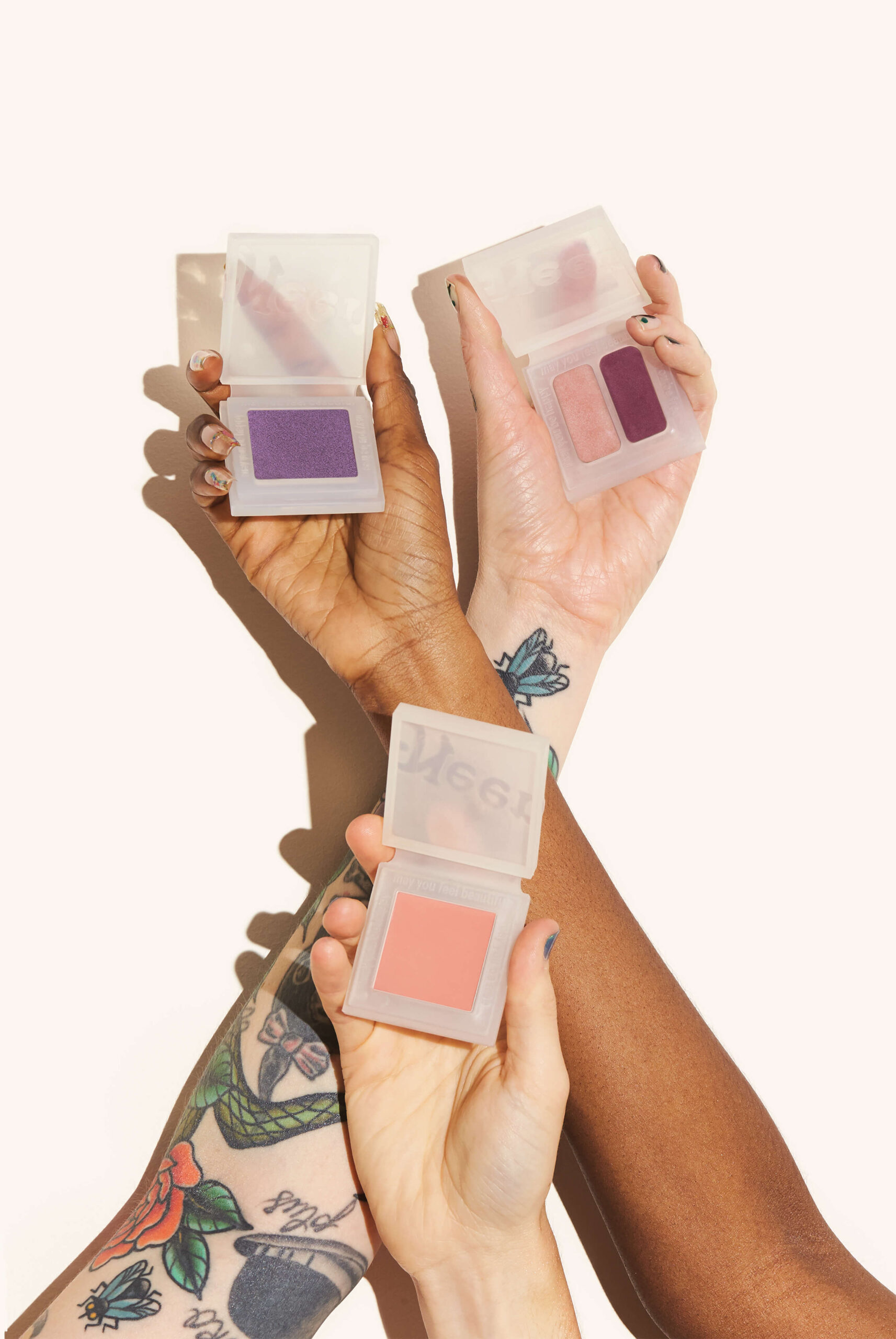 She adds, "I don't want to run around opening stores just to have the purchase orders. I want to be the best at every store we enter."
With that in mind, only select Neen products will be at Nordstrom Art Bars and The Detox Market, while both retailers will carry the full collection online. "I prefer to start with a selection in-store to learn what people are gravitating toward, then add from there," says Jeanine. For Bluemercury, Neen will launch with two new lip products in 40 stores this fall, then expand the full collection to 10 to 15 stores in the first quarter of 2024. (Neen's monthly subscription cards will continue to be offered via the brand's website only.)
Neen's current best sellers are the Pretty Shady eyeshadow ($29) — a favorite among content creators — and Pretty Shiny ($29), an ultra-fine-shimmer cream highlighter. In the works are more lip products and repackaging, specifically for Glisten Up lip gloss ($27), which is currently in a pan compact, but will move to a tube (which Neen finds consumers prefer) with a non-plastic lid. Jeanine, a longtime sustainability advocate (she pioneered the use of paper packaging for Stila in the '90s) is also working on Neen's first mascara, which will come in a tube made from Oceanworks repurposed plastic. "Everything we do is genuinely sustainable, not bullsh*t sustainable, and it was a real mission to find mascara packaging that isn't single-use plastic," she says.
To get the word out about Neen's retail expansion, the brand will rely on its signature cheeky humor to share the news across its social media channels. "We'll probably say something like, 'Come cop a feel in person!'" says Jeanine with a laugh. "We have crazy sayings like 'makeup you can't f*ck up' and 'clean makeup that feels dirty' because that's how we talk in the office. We're a little silly, and we like to make fun of ourselves. We have eyeshadow trios coming out soon, and our campaign around them is, 'We're now in a throuple!'"
All jokes aside, Jeanine credits her long-standing relationships with people in the industry — many of whom started with her at Stila and are now working at Neen — for the brand's quick and steady rise, including CEO and co-founder Ryan Pakter, her friend of over two decades. Neen is funded mainly by angel investors and friends and family, though Jeanine notes that they're heading toward seed funding soon. "But first, we want to grow a little and listen to what people are liking, what they want more of, and what they don't want. My philosophy with expansion is, don't rush, don't get wowed, and make a move when you feel in your gut that it's the right thing to do, not simply because you think it just needs to get done."