When non-essential beauty service businesses shuttered their doors in March 2020, many went into total retraction mode; it was time to hunker down and slash all overhead.
But the team behind Heyday took an altogether different approach.
"We doubled down on investing," said Michael Pollak, Co-founder and Chief Experience Officer of the facial chain and multi-brand retailer. "It was a time to reset, improve systems and operations, and invest in training, infrastructure, and technology. We saw it as an opportunity to get ahead of the curve."
So when Heyday closed all its doors during the pandemic – there were eight locations between New York, L.A. and Philadelphia since the first Heyday opened in 2015 – the company shifted its focus to product sales; there are some 40 different brands on the site including Josh Rosebrook, Naturopathica, and Eminence.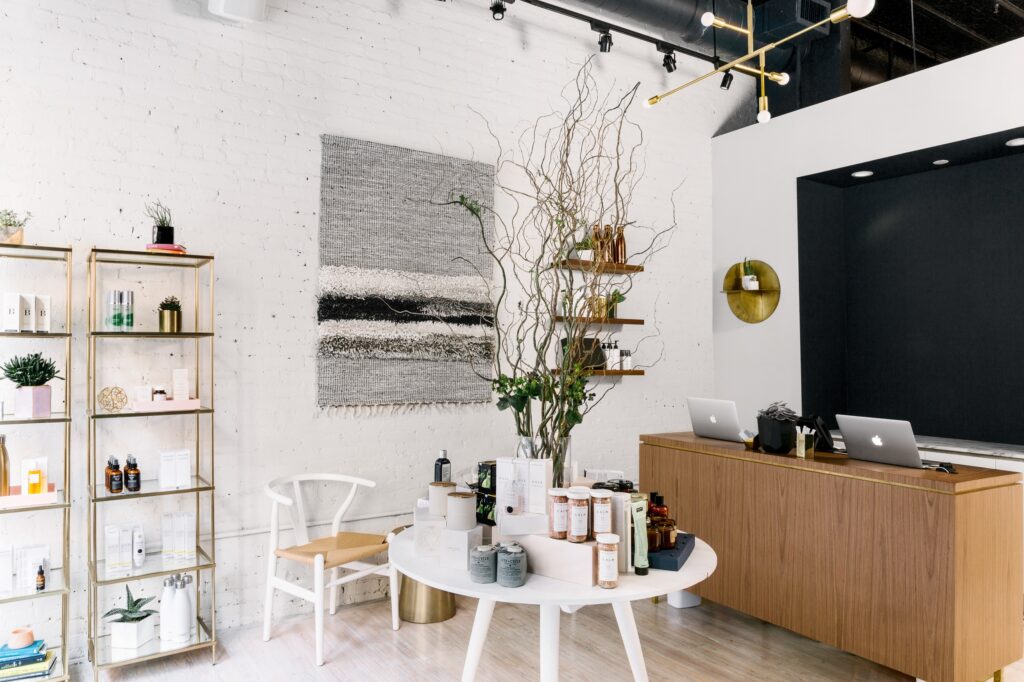 "It was a painful time for businesses like ours, being 12 inches from peoples' faces," he said. "The services went on hiatus, but it was also a catalyst to see growth; everyone was on Zoom, looking at themselves in an awkward way they hadn't before, and it called a lot more attention to ourselves, how we look and feel, and that idea of skin care you can do at home at the height of a pandemic.  We saw a tremendous rise in the number of customers."
The company also drilled down on the idea of franchising, talk of which had been in the pipeline since late 2019. The first Heyday franchised unit opened in Bethesda, Maryland in August 2021. The brand is now on track to open between 20 to 25 franchised locations through 2022, with some 50 to 60 slated for next year.
"The foundational work we did over the last year and a half allowed us to have what some would say is hyper-growth," said Sean Bock, President of Franchising for the company. "We want to hit the major markets."
Through franchising, Sean expects Heyday to have 100 locations across the U.S. over the next five years; backers Level 5 Capital Investors, said Sean, "believe in our model so much they are opening 60 of their own. They are working hand in hand with us to seed some major markets, including Dallas, Miami and Phoenix," he said.
There will be a general uniformity across the Heyday locations; the average space is between 1,600 and 2,000 square feet, with between six and eight treatment areas. The brand has always stressed simplicity and accessibility in its services; there is a 50-minute basic facial and then customers are given the option to book 'enhancements' – microdermabrasion, or use of a gua sha tool – for an additional $40. Facials cost between $125 and $140 depending on location, with membership facials cost from $109 to $129, while enhancements are discounted to $20. The average spend per visit is around $200, including tip.
Membership numbers have skyrocketed since the salons re-opened.
"It used to be that just 30 percent of our customers were members," said Arielle Mortimer, Chief Operating Officer. "Now, that number is at 70 percent." Members must purchase a facial a month, but unused facials can be converted to credit, transferred to a gift card, or used on products.
"When we reopened, we were surprised at the number of new people coming in," said Michael.  "We thought it would be a long road to recovery but we very quickly saw pre-pandemic numbers."
The company is aware, however, that things can change instantaneously with another spike in cases, a new variant, the threat of closure always looming. But Arielle said that being in New York can help prepare for any worst-case scenario.
"Everything seems to hit here first," she said. "That gives us runway to test and learn before things happen in the rest of the country.  We've been through this. Since the big closures of 2020 we've had to close a few shops but for a shorter period of time. Everything came and went, and it didn't really impact our clients. Our COVID policies remain in place, with the focus on sanitation and masking and vaccine requirements for staff and clients. The protocols we have in place now will help us navigate any surge much more easily."