In 2017, Ameka Coleman launched an Instagram page to bring together women with Type 4 (naturally dry, coily) hair after seeing that other natural hair types were more glamorized. While the community, which has garnered more than 40,000 followers, was thriving, she felt that this population of kinky-haired naturals were in need of effective products with an emphasis on hydrating, revitalizing and moisturizing. In 2018, Ameka, who holds a Masters in Clinical Research from the University of North Texas, formulated Strands of Faith, a hair care brand devoted to multicultural women. The self-funded brand generated more than $1 million in revenue in 2020. Here, CEW Beauty News spoke to Ameka about Strands of Faith's point of difference, how the brand managed during the past year, her biggest challenges and advice for fellow entrepreneurs.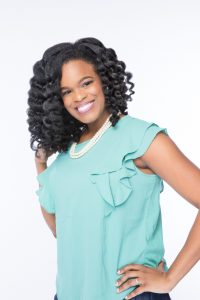 CEW Beauty News: Describe the brand's point of difference.
Ameka Coleman: Our brand was created with a three-part focus. First, my aim was to create a clean line of products catered towards kinky hair textures due to the underrepresentation of these hair types. Having kinky textured hair myself, I knew first-hand what was missing for this particular community. Secondly, my aim was to create products that would be mutually beneficial across all multicultural hair types within the kinky, coily, and curly category. Third, it was important to use authenticity as our point of difference which meant intertwining elements of myself, especially my faith principles, within the brand. It is not rare that you see uplifting and motivational pieces throughout our content because we have a combined focus of not just nourishing hair strands, but also nourishing the spirit.
BN: How did Strands of Faith manage over the past year?
AC: The pandemic has brought about a new customer base, especially since many turned to their digital devices. Around that time, I was running ads via Facebook which meant that I had more eyes on my content. This in turn caused my conversions to be higher than previous months. As a result, I was able to acquire new customers and most have been loyal ever since. However, this uptick in customers also came with a downside, as we weren't able to keep up with the demand due to a mass global shortage of containers and packaging. This caused many of our items to be sold out on our site. We had products ready to be shipped, but we had no bottles and jars to put them in, so we had to tweak a few of our packaging in the interim to stay afloat and keep the business running smoothly.
In regards to BLM, I would say that my business has benefited in a positive manner. People became more conscious of where they were spending their money. Strands of Faith was mentioned and tagged many times when hands were raised with recommendations on where to spend their dollars. I am eternally grateful for everyone who has shown support for my business.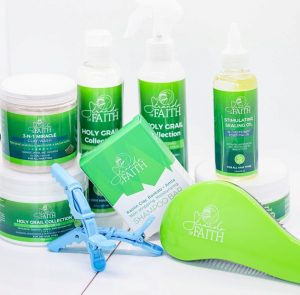 BN: What's one major thing you learned during building your brand?
AC: I have learned that therapy and self-care is needed. I would even go as far as to say that it is more important than all of the steps needed to build a brand. Building a brand is an ongoing process and it brings a lot of ups, downs, highs and lows. In order to weather the storm, you need a solid foundation of mental health. Building a brand may look easy on the outside but when you are a mom, wife, and fell like the weight of the world is on your shoulders, it does some good to decompress at times in the form of therapy sessions and self-care.
BN: What has been your biggest challenge?
AC: My biggest challenge has been the scaling phase and the lack of mentorship. Building a business from the ground up has stretched me in ways that I didn't know I could be stretched. However, God has made provision and as a result we have become a fast-growing beauty brand. I am learning that in order to take the brand to even greater heights, it requires the help of those who have done it and I know that I can't go far alone. Bootstrapping my way to a successful business has involved a ton of sleepless nights and sacrifices but it's all a part of the process.
BN: What has been your biggest achievement?
AC: My biggest achievement has been the ability to provide jobs within my community Not only have I been able to employ but I have also been able to provide my staff with full benefits including retirement plans. Building wealth for myself is worthless if I am unable to provide those same opportunities for others.
Building wealth for myself is worthless if I am unable to provide those same opportunities for others.
BN: What advice do you have for entrepreneurs looking to start a business?
AC: Take the leap of faith and do it. You won't have all of the answers in the beginning but if you've been given a vision that is enough to get started. Additionally, do your research to ensure that you have a viable business idea. The best way to do this is to not reinvent the wheel but rather carve your own path to drive down a new road and make it your own through authenticity and hard work. Start with what you have. Don't allow a lack of resources to be your reason for not starting. Everyone has to start somewhere. Once you start, you will often find that the next steps will automatically illuminate themselves. Have faith. Put in the work. You've got this!