What does a Gen-Z-friendly retinol look like? "What it doesn't look like is something from a dermatologist's office," says Alisa Metzger, CEO of INNBeauty. "Our packaging is bright and attractive—and it breaks through the clutter."
The skin care company, co-founded by two Tula alums (Alisa was a marketer and Jen Shane, a product developer), touts that it's "fun on the outside and serious on the inside," with Jen dedicated to bringing high-quality ingredients, including tranexamic acid, different versions of vitamin C, and superfoods to their formulas. INNBeauty's early online sales in 2019 established their novel Glaze Lip Oil as a hit, and the moisturizing, glossy oils (there are now 10 shades) are still among the brand's best-sellers.
But INNBeauty's success is due to more than its neon bottles filling a white space online and at Sephora stores. It has to do with its price point as well as its cheeky aesthetic. Whether a consumer wants to treat acne or fine lines, they want "a retinol that won't rip their face off," says Alisa, and won't rip off their wallet, either.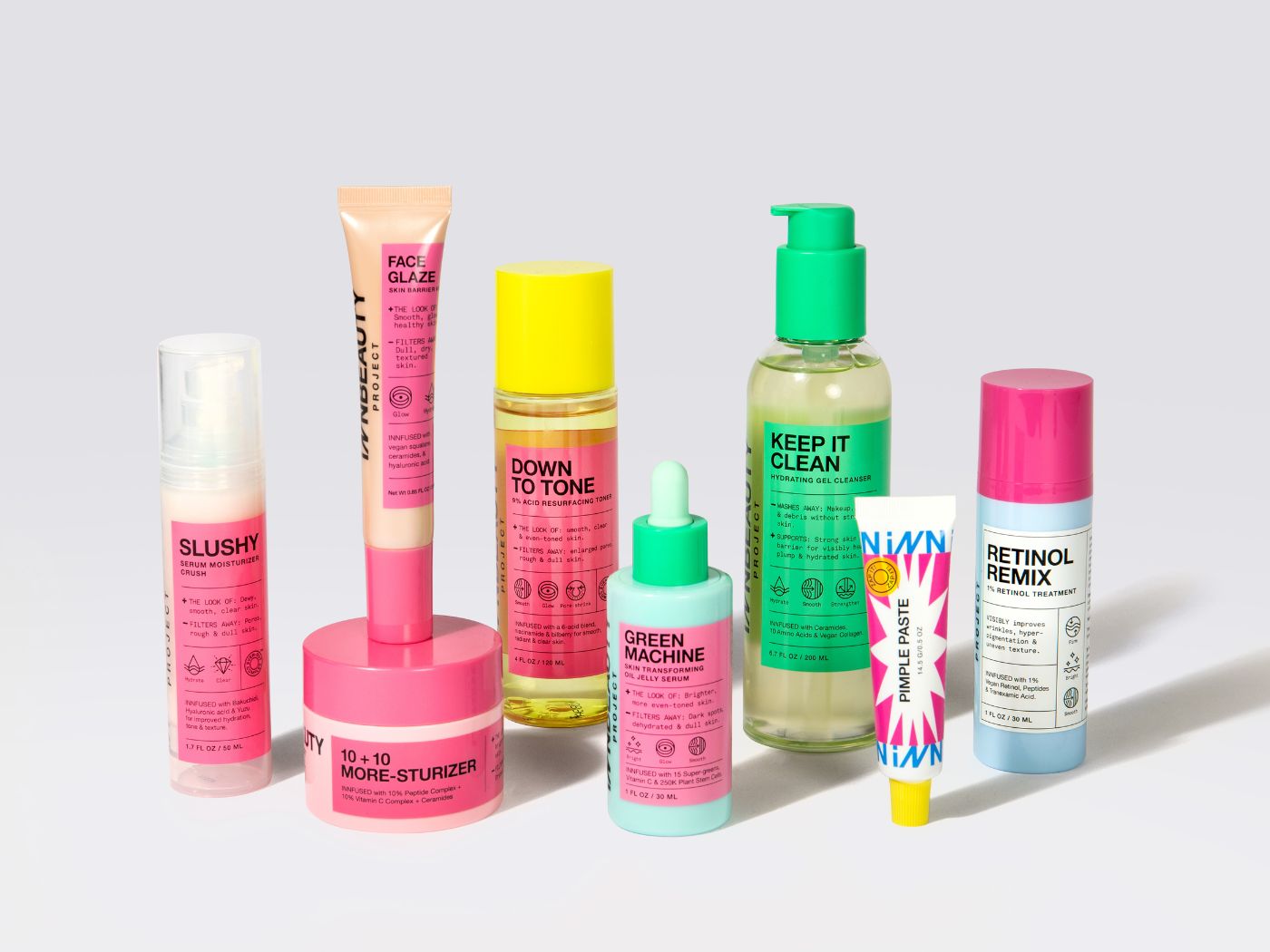 "We're about price disruption," Alisa says. "But we don't say things like, 'We must keep everything under $30 because some things are impossible to keep that low if we're thinking about quality, integrity, and the number of clinical actives that we use." Their Retinol Remix 1% Retinol, for example, is $48. "Retinol is an expensive ingredient but compare us to the high-end brands selling for $68, $88 — we're still the most value-driven retinol at Sephora," says Alisa.
The price point is also an outlier given the brand's commitment to clean ingredients — they use no synthetic fragrances, parabens, sulfates, or animal products, among other controversial additives. "Other clean skin care products cost upwards of $50," says Alisa. "The average salary in America is $45,000 — so, often, especially if you're young, you can't afford a routine from a clean brand. And so, Jen and I quickly asked ourselves, 'How do we make clean skin care more accessible to more customers?'"
Perhaps Alisa connects with a young, frugal audience because she was young and underfunded when she fell in love with beauty. Her family came to the U.S. from Azerbaijan in the former U.S.S.R. when she was a teenager. "My parents didn't have a lot of money," she says. She hung Steven Meisel's black and white CK One ads on her wall, raided her mom's purse for a compact, and racked up every flavor from retro brand Lip Smacker she could get her hands on.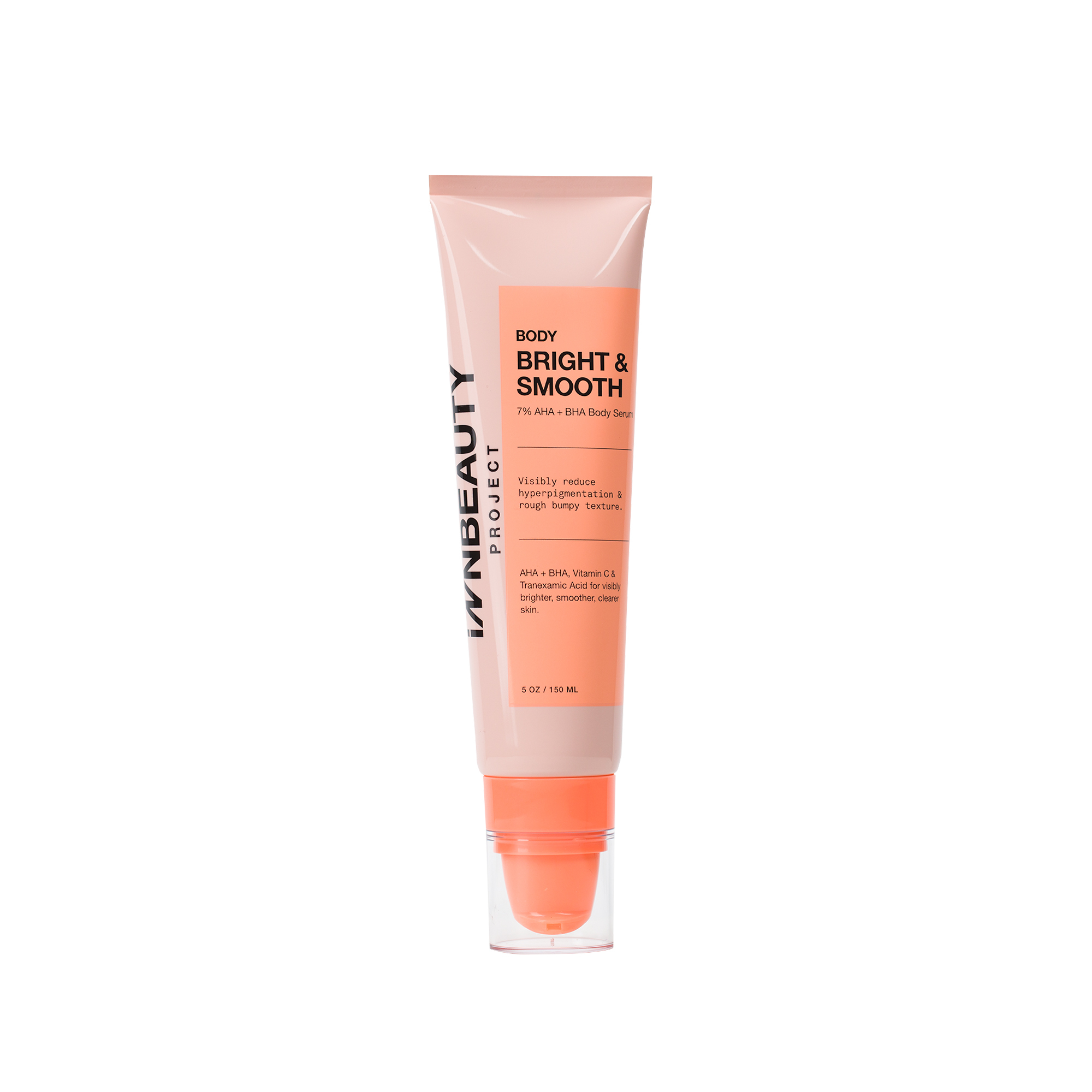 INNBeauty has a similarly funky vibe. And combined with its value and values (INNBeauty has also taken a sustainability pledge regarding plastics), it appeals to Gen-Z users on TikTok. INNBeauty even sells a seven-piece beauty bundle of products that went viral on the app. "I'm just obsessed with social media," says Alisa, who eagerly connected with content creators. "It's the best social listening you can do. I'd also say that TikTok has evolved to be this incredible hub of just so much skin care education and skin care content." Over on Instagram, INNBeauty product reviewers abound, who tend to be a little older than TikTok influencer.
"We're super proud to be one of the first Gen-Z skin care brands, but there's some nuance, we expand beyond Gen-Z; people in their 30s, 40s, 50s, and 60s use our products," says Alisa. "We have diehard fans who are in their 70s."
As the brand itself gets older, Alisa hopes the future of the company is as bright as its Electrify Lightning Bolt Eye Mask. Working with their New York investing partner ACG, led by Julian Steinberg, INNBeauty now has the funding to expand and looks to launch new products and build up their team. Right now, the crew is 20 people, many of them young women whom Alisa seeks to mentor. "What has sparked a new passion in me is the incredible sense of empowerment that comes with being a female founder," she says. "Back in my days at different organizations, I acutely noticed that my immediate team was predominantly female. But as you looked up the ranks, it was less and less female. I want younger female executives to know that being a CEO — being a business owner — is possible, and they should keep pushing for it."