From fashion to food, leather to art, and jewelry to beauty, Italy is best known for delivering exceptional products that are ingredient conscious and sustainable. These characteristics have given Italy a competitive edge in beauty manufacturing and innovation, as natural and sustainability have become the driving forces of the industry.
Showcasing these innovations to the US marketplace has been made possible due to the efforts by The Italian Trade Agency (ITA), a government agency that supports the business development of Italian companies. For a third year, the ITA will bring some of the country's best beauty products to Cosmoprof North America [CPNA], the beauty industry's largest North American trade show taking place July 11 through July 13 at the Las Vegas Convention Center.
This year the ITA is doubling down its presence with two pavilions dedicated to Made in Italy brands — one devoted to hair care and the other to skin care and makeup. There will also be an ITA information booth located in each section.
"We've amassed some impactful concepts for Italian brands that prove relationship building, consistency in marketing messaging, and dedicated content creation can absolutely result in the international expansion every entrepreneur dreams about," says Antonino Laspina, the Italian Trade Commissioner. Based in Rome with 70 offices around the world, the ITA provides information, assistance, consulting, promotion, and training to small and medium-sized Italian businesses. Beauty Made In Italy is a program exclusively designed for Italian beauty companies looking to enter and grow in the US.
Small but Mighty
Italy may be small in land mass, but its commitment to beauty is big. The rate of Italian beauty products imported from Italy to the US in 2022 grew 27.1% to almost $1.4 billion, showing a strong rebound following the pandemic. With a market share of nearly 7.2% in 2022, Italy ranks fifth among the major beauty importer countries to the US after Ireland (21.0%), France (18.9%), Canada (9.2%), and Mexico (7.4). Makeup is the largest category imported from Italy to the US (20.3%), followed by body care (7.4%), and hair care (10.5%). Despite its size, Italy is the third leading market for cosmetics in Europe: roughly 67% of makeup bought in Europe is produced by Italian companies.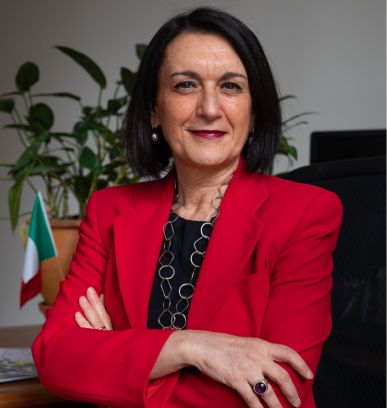 "The U.S. market is huge and varies by region, but we feel there is great potential," says Paola Guida, Deputy Trade Commissioner and Head of the Fashion and Beauty Division at the ITA. Interest in participating at CPNA continues to expand with 45 Italian companies on board this year, up from 30 when the program first launched in 2021.
A huge mix of beauty brands is slated to exhibit at this year's show. Italy, which is well known for producing luxury hair care, will showcase more than two dozen hair care brands in the ITA pavilion. Some of these brands include:
Skin care, a category that allows Italian brands to showcase leadership in ingredient formulation and efficacy, will include brands such as:
Makeup, which is Italy's largest export beauty category to the US, will include brands and contract manufacturers such as:
With strict manufacturing regulations in place, US consumers can rest assured they're discovering safe, quality products from Italy. "Most are organic or natural, and that's a plus. You know your lemon or oranges are coming from Sicily," Paola says, adding, "when we say it is natural, it's for real." Most Italian beauty products are produced on-site where brands' offices operate, mitigating supply chain challenges. Additionally, Italian brands are dedicated to reducing waste in the beauty industry. "This attitude is one of the key points of the Italian beauty industry," says Paola.
The Italian pavilions offer something for every attendee to CPNA, and will appeal to brands, salons, and retailers alike. Luxury brands, for example, often turn to Italian companies as their contract manufacturer or private label producer. Salons can also find products tailor-made for the professional market. And, Italian brands bring time-tested, family-owned products that offer US retailers a competitive edge.
"You can still find handmade and family-owned businesses who use quality ingredients and direct a lot of attention to how they manufacture," says Paola. "You can find the same attitude in beauty that Italy is known for in fashion. A new generation of family members is emerging bringing contemporary ideas to build upon strong heritages."
The ITA helps support brands entering the US market — and several have realized success because of the exposure they gained from being a part of the ITA's Made in Italy program. There's Gama, a hair dryer company, which gained US distribution and will this year have its own booth at the show. Additionally, Italian cosmetics manufacturer AllMyFy has grown in the US and has since opened its own manufacturing plant to support further expansion.