For Britain's largest luxury skin care brand, Elemis, Moss Studio created a complete guide outlining how to make elevated videos with isolated talent spread all over the world. In the wake of COVID-19, businesses are discovering challenges they never thought they'd face, and continuing to produce a visual output that's consistent is one of them. Here's a step-by-step process of how Moss created a solution for Elemis.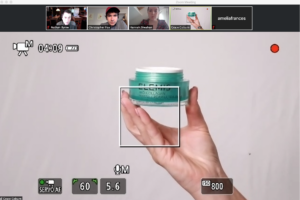 The Brief: Create Good Video Content Remotely
Creating professional-looking educational video content is becoming more and more important for beauty brands. They elevate the communication strategy, and serve as a platform where it becomes possible to speak to the ideal consumer in a different way. Moss worked alongside SVP of Education at Elemis, Elizabeth Genel, and VP of Global Communications at Elemis, Lisa Bobroff, for this task.
The goal was fairly simple: to create elevated, polished video content – on a remote basis. In essence, Elemis wanted Moss to create a remote workflow, and direct their talent so that they could shoot educational and marketing material from home. And to have that footage end up with a professional, consistent look.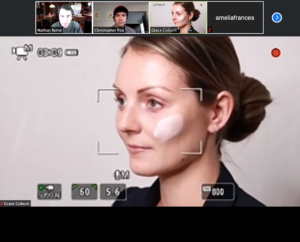 The Technical Challenge: Marrying High-End Shoots with Zoom
A traditional professional studio shoot is a substantial piece of machinery. It comes with endless possibilities for creativity and spontaneity, even if it takes place within a preset framework design. The photographer(s) can move around; lighting can be adjusted. And because you're in the same environment throughout the shoot, the material you produce will have a consistent look.
The first challenge we faced in our partnership with Elemis revolved around this exact thing: Maintaining a professional look for the video production. Considering the spread of the talent, and the necessity of having to shoot in a homemade studio, achieving that uniformity became the focus of the first component in our guide.
"When you're shooting four or five talent located all around the world, they all have their own equipment, conditions of equipment, and conditions of shooting," said Nathan Byrne, Lead Creative and Executive Producer at Moss. "So the question was, 'What do we need to send them so that the footage would fall into line consistently?'"
The second, technical challenge, surrounded how to connect a DSLR camera to communications platforms such as Zoom, Teams or Hangouts in a way that allowed for monitoring of the actual shoot. In other words, how to make it possible for someone to direct talent remotely while they recorded. The solution became a mini HDMI-to-USB converter, which meant the camera could keep all its settings, with Zoom running.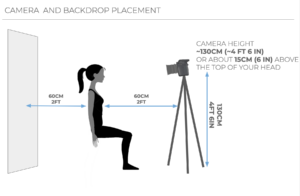 The Result: A Complete Guide to Professional, Remote Video Creation
The devil is in the details, and nothing could be more true for videos shot from home. To account for the many points that needed to be aligned, Moss' finished document is a comprehensive camera set up start guide. It highlights all the settings that need to be in place for the footage to come out consistent. This is key to professional video shoots in-studio, and so when the talent is shooting themselves, it's even more crucial. On the actual camera end, ISO, aperture and shutter speed are all included, as are focal length and auto focus. In addition to this, Moss created instructions regarding picture style, white balance and audio settings.
Each shooting environment was by default different from the next, meaning the talent would need instructions on exactly how to create their home studio in accordance with the guide. This meant providing information on the distance between them and their background, as well as the distance between them and their camera.
Download the finished guide here: Camera Set-Up Full Guide.
If you'd like to read more about the Moss and Elemis collaboration, you can find the whole series in Moss Magazine.