"I was certain I would never go back to working in beauty—unless something that could literally change the face of beauty came my way," said Vimla Black-Gupta, the CEO and co-founder of Ourself.
Talk about a fortuitous statement. After 25 years in lead marketing roles at Procter & Gamble and The Estée Lauder Cos., and working for such blockbuster brands as Gillette and Bobbi Brown Cosmetics, Black-Gupta had moved on from beauty, feeling she'd been at the best of the best. She had most recently served as the Chief Marketing Officer for Equinox when, during COVID, she was tapped by entrepreneur Scott Glenn and biochemist Lauren Otsuki—who famously co-founded SkinMedica and Alastin Skincare—to join a product line in development under their biotechnology company, GLO Pharma. Having spent years working alongside dermatologists and with plenty of access to tools from biotechnology, the two had been researching how to get skincare ingredients to perform more like cosmetic procedures.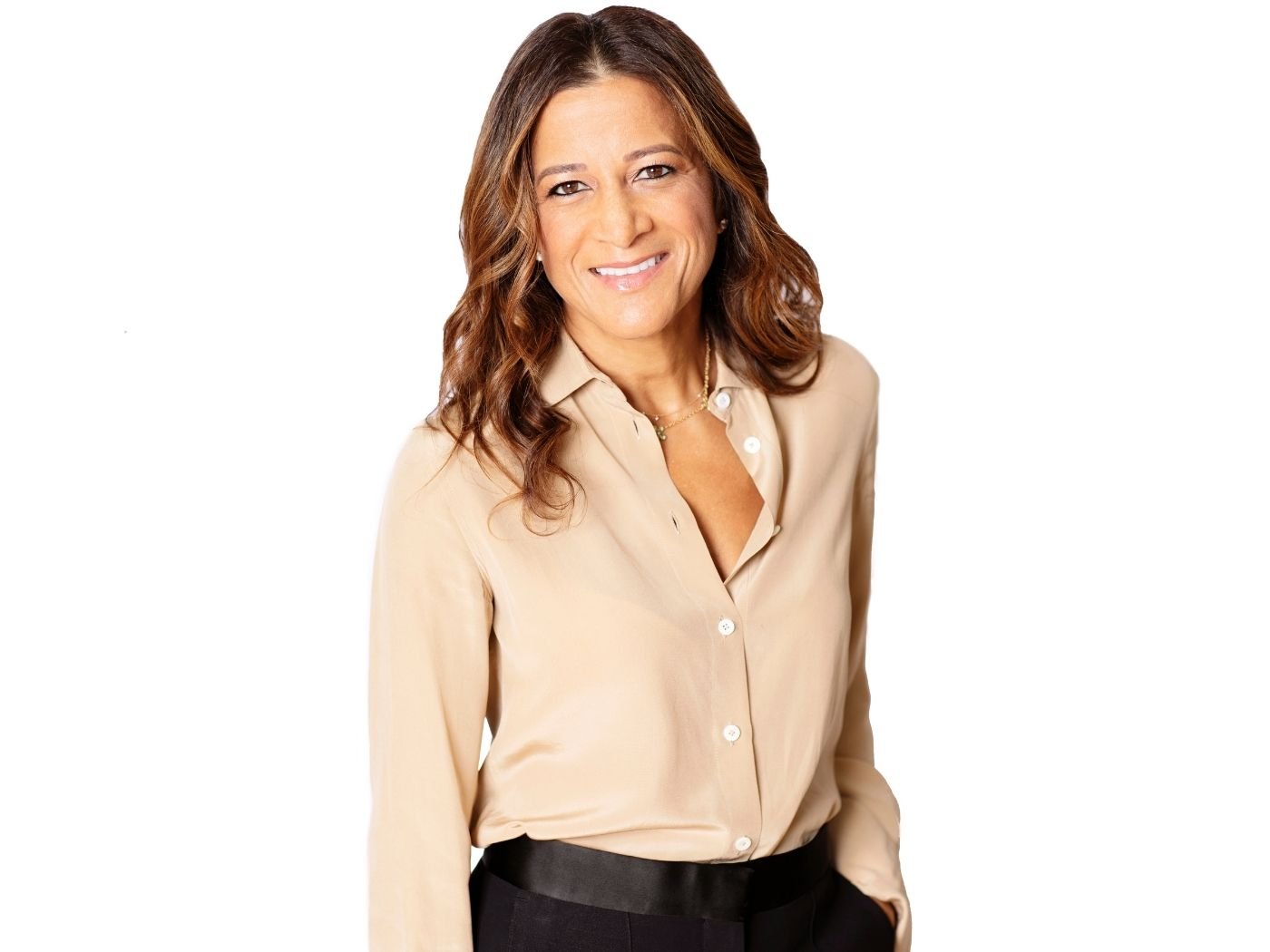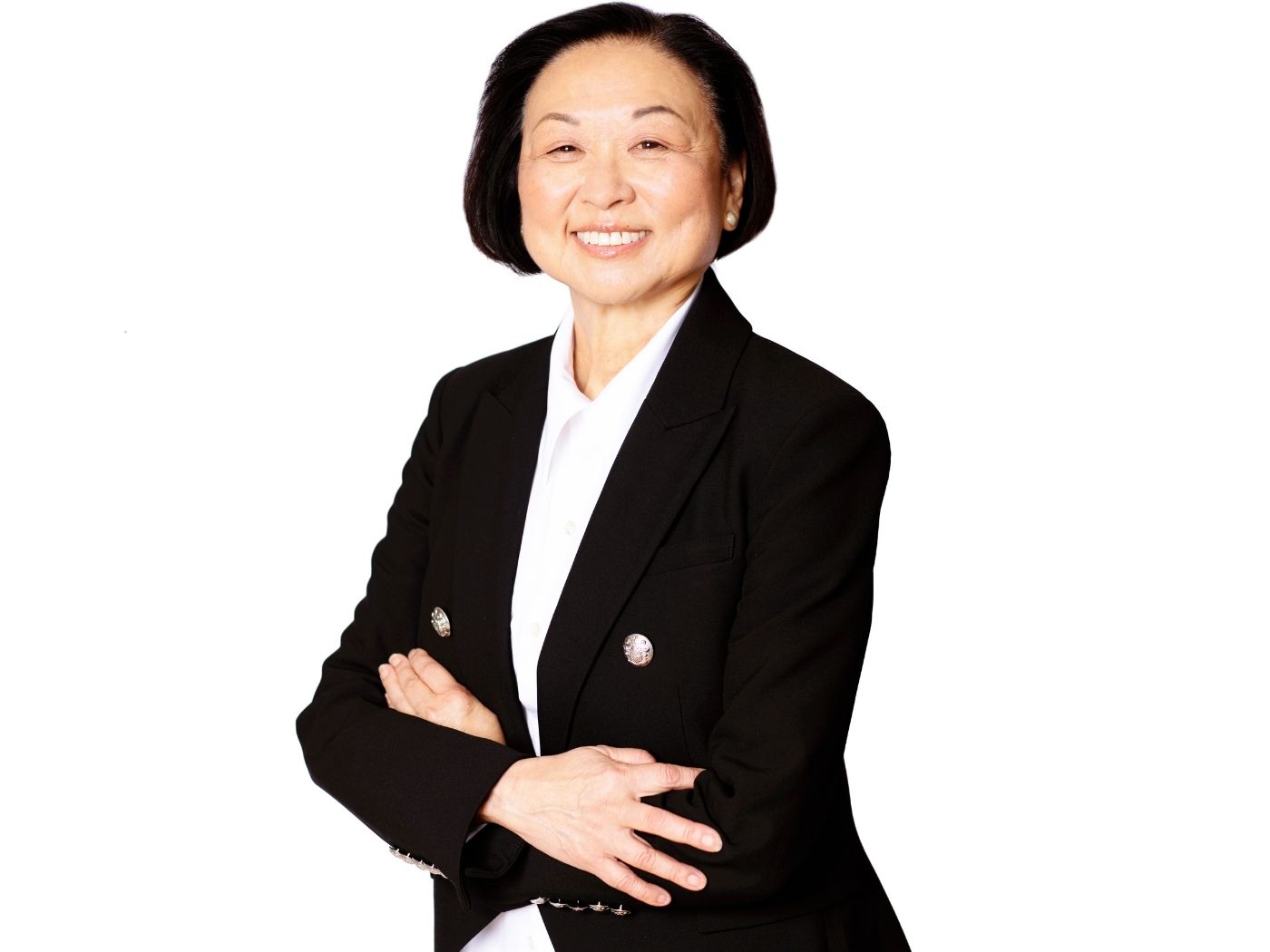 "On that first call, Scott and Lauren said to me, 'There is no way you're going to turn this down,'" recalled Black-Gupta. "Once they got into the technology, I realized not only are these the products that I want for my own skin, but hearing about the science reignited the spark I felt in my early days at Gillette when I was part of true proprietary innovation and IP. I saw Ourself from a scientific, almost medical lens of how to really confer visible skin care results. It was indeed a once-in-a-lifetime opportunity that I couldn't pass up."
Launched in February 2022, Ourself is "the first subtopical skin care system," according to the company, offering at-home solutions formulated to deliver results on par with clinical procedures like lasers, peels, and even injections. Which may sound far-fetched—until you see their unretouched before-and-after photos of users and dive into their impressive clinical data, which they invest in for every product. "We don't release a formula until it's clinically validated," said Black-Gupta, noting that Ourself sits between traditional skin care and in-office procedures. "Most skin care molecules are too big to penetrate the skin barrier and get underneath to improve the health of skin, while injectables target muscle and structural changes but don't address the health and quality of skin."
"We're going after the non-surgical aesthetics market, which is huge," she continued. "It's $16 billion growing at a 7% clip year-in-year and is made up largely of neurotoxins and fillers. Our big opportunity is with the large percentage of beauty consumers who are hesitant to try injectables because they fear they won't look like themselves or don't want to deal with the inconvenience or high cost, but they still want to invest in their skin and are searching for better solutions than what they've experienced from most skincare."
Enter Ourself, which is rooted in next-gen, proprietary new peptides called Intides, ("in" standing for intelligent and innovative and an exclusive, first-of-its-kind delivery system.) The company's engineers, biochemists, and doctors developed a way to carry active ingredients past the skin barrier via a multiphasic vesicle made from collagen, elastin, and other naturally occurring substances in the body. "We can take really big molecules with very high molecular weights like hyaluronic acid, encapsulate them, and deliver them down into the specific layers of the skin where they're needed most," explained Black-Gupta of Ourself's technology, which has 10 patents. "It's the synergy of the Intides with the multiphasic vesicle that together forges a new path, literally and figuratively, to go where traditional skin care and injectables don't and fix skin on the surface and from within."
Selling a high-tech science story can be challenging, especially at prestige prices (Ourself's 12 products range from $45 to $260). But not long after the brand's launch, Ourself's Lip Filler ($145; $125 for a set of two refills) shot to viral fame, propelling the brand into the spotlight. The proprietary formula infuses different-size hyaluronic acid molecules into the lips for a noticeably plumper, flushed look within minutes (as plenty of TikTok'ers have demoed) and, amazingly, maintains the effect so long as you continue swiping on the formula several times a day. "Lip Filler hit at a moment last year when we were finally out of covid masks and there was a lot of focus on lips," said Black-Gupta. "The product took off like wildfire and we sold out of a year's inventory in two months. The gestalt of our brand is 'Look like the you that you love,' and I think Lip Filler showed people what our products can do. They could see the remarkable difference with their own eyes."
Which left fans clamoring for more. Ourself's product portfolio targets three common skin concerns: sagging and loss of volume, lines and wrinkles, and uneven pigmentation. Their hero product to treat lines, wrinkles, and sagging is the HA+ Replenishing Serum ($145 for 15ml, $260 for 30ml). "We call this our filler in a bottle," said Black-Gupta. Designed for the face, neck, and décolleté, the all-in-one serum features the brand's proprietary hyaluronic acid complex, firming Intides, niacinamide, and vitamin C to plump, firm, smooth, and brighten. In self-perception clinicals, after just two weeks of use, 85% of users said their overall facial volume looked restored and their cheeks more youthful, and 92% reported skin that looks and feels smoother.
To tackle uneven pigmentation, the hero product is Daily Dark Spot Intercept ($260), which boasts impressive before-and-after photos. In self-perception clinicals, over 98% of users said their skin looked more even and healthier after five weeks. "This technology is why I came to the company," said Black-Gupta, who was previously spending thousands of dollars a month on Fraxel, lasers, and prescriptions to manage her melasma. "Hyperpigmentation is caused by a cycle of inflammation, so I was doing ongoing treatments for decades." Daily Dark Spot Intercept uses brightening Intides, stabilized vitamin C, 4-Butylresorcinol (a powerful pigment inhibitor), and niacinamide to not only fade spots and correct uneven tone but also suppress the inflammation cycle that triggers hyperpigmentation. The product won "Best Dark Spot Corrector" in Ebony Magazine's 2022 Beauty & Grooming Awards, "which is a huge honor to be recognized as a best product for skin of color," said Black-Gupta. She credits the formula along with their Brightening Peel ($110), made with 34% glycolic acid, for controlling her melasma so well that she hasn't done any pro treatments in three years.
Ourself's newest launch, HA+ Replenishing Eye Serum ($220), is a 360° eye treatment designed to be used both under the eyes and on the lids to firm and tighten skin and reduce lines, dark circles, and redness. Featuring their proprietary hyaluronic acid complex and subtopical delivery technology, the formula also contains collagen and elastin boosting peptides, actives that reduce the vascular leakage that contributes to dark circles, redness, and puffiness, plus stabilized vitamin C and niacinamide. In a clinically evaluated eight-week study, up to 89% of users had visible improvement in dark circles, redness, and upper eyelid crepiness, and 82% had less noticeable lines and wrinkles around their eyes.
Ourself launched as direct-to-consumer but is now carried at Violet Grey and in 21 Bluemercury stores (founder Marla Beck is on the board of Ourself) and 20 Nordstrom locations. The brand is also in numerous Ever/Body locations and is starting to go into boutique channels and dermatologists' offices. "It's ironic that my co-founders' roots are in the doctor channel and we're just now going that route," said Black-Gupta. "But when we launched, we felt DTC was the fastest way to communicate our narrative at scale—particularly with Instagram, because our before-and-afters are key to telling our story." Ourself originally targeted people 35 and up, but thanks to their early viral success, now half their consumers are between 25 and 35 years old. "That's why our distribution model is so varied, because we need to meet all our different consumers where they are," explained Black-Gupta.
Initially backed by two VCs, Ourself is funded by a mix of individual investors and large investor groups. To date, they've raised close to $60 million and closed out the last round of their Series B this month.
Over the next few years, the brand aims to significantly grow their presence in the cosmetic doctor and spa channels, as well as in indie boutiques. "The specialty channel is very interesting to us because post-COVID, people want to talk with an expert in person about what's best for their skin," said Black-Gupta, adding that all their sales reps are licensed aestheticians. "It's good to replenish in DTC, but now, targeting aging concerns means having those longform conversations with consumers, and Ourself has a truly unique story to tell in a new category that's never existed before. Once people try the products, they see what all the fuss is about."