Brands are continuing to lean into a variety of skin care solutions, from treatments that combat 'maskne', to cleansers that promise youthful skin as consumers practice makeup-free lifestyles and self-care. The makeup options on offer are lightweight and filled with skin care benefits; and to meet the demands of eco-conscious consumers, brands are offering ways they can reduce their carbon footprint with refills and plastic-free options.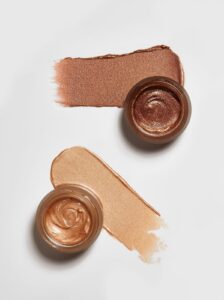 RMS Master Radiance Base
Waitlist worthy: This highlighting cream contains a combination of organic jojoba, chia and meadowfoam seed oils designed to hydrate, firm and smooth, while light-reflecting pearls aim to diffuse imperfections with a soft radiant glow. The product can be used alone, as a base, mixed with foundation or as a highlighter on its own. It was created as a happy accident when founder Rose-Marie Swift was in Japan shade-matching a client using her Un-Cover-up concealer, when she accidentally grabbed a master mixer, and was amazed at the result.
Marketing plan: "We've partnered with several RMS ambassadors, each demonstrating the way they like to use the Master Radiance Base. We will also sample through an Influenster campaign, and have distributed comprehensive packet sampling and storytelling through a dedicated social media takeover," said Elaine Sack, CEO, RMS. "In addition, key retailers will partner to highlight the launch in their doors and through dot.com."
Availability: September 10 at Sephora.com and Credobeauty.com
Price: $30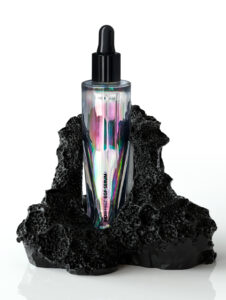 Bioeffect Limited Edition Black Barley EGF Serum 50-mL
Waitlist Worthy: The limited-edition serum offers plant-based EGF (epidermal growth factor) patented in their black barley protein, which is grown in an ecologically-engineered greenhouse in Iceland located in the lava fields in the Reykjanes Peninsula. The serum offers a doubled concentration of Bioeffect's original EGF serum aimed to significantly reduce the appearance of fine lines and wrinkles, increase skin thickness and skin density. "To make this launch even more special, we invited well-known New York based Icelandic artist, Shoplifter (Hrafnhildur Arnarsdóttir), to custom-design the packaging, the bottle and a sculpture to hold this remarkable serum. Our serums are a work of art from our scientists and we felt it should be presented as a work of art," said Liv Bergþórsdóttir, CEO, Bioeffect.
Marketing plan: "Our marketing plan was to highlight the incredible milestone of our original, award-winning EGF serum and remind everyone that Barley EGF is truly a revolutionary ingredient even 10 years later," said Liv.  "At the same time, we wanted to mark the occasion for our many devotees by introducing something new with the Limited Edition EGF Serum featuring our breakthrough variety of Black Barley EGF from a single, rare harvest. Following a digital teaser and preview campaign, the Limited Edition officially launches globally on September 17 and will be supported with a full digital program, PR, influencer and social media advertising and outreach. We have put a lot of emphasis on our digital program in the U.S. where we have seen exponential growth and have a strong, loyal customer base who will be excited by the new Limited Edition EGF Serum version, featuring double the concentration of EGF.  We also are hosting a Zoom presentation from Bioeffect HQ and the Greenhouse to give media an inside look at our carbon neutral greenhouse, the barley growing in volcanic pumice and an opportunity to speak with me and some of the team behind this extraordinary product launch."
Availability: September 17 at bioeffect.com, amazon.com and skinstore.com
Price: $495
Lune+Aster SuperStar Collection
Waitlist Worthy: A universally flattering bronzer, blush and highlighter that features lightweight, buildable powder formulas made with vitamin E and apple fruit extract designed to help hydrate, repair and protect skin, while licorice aims to support skin elasticity, fight inflammation and soothe irritation and redness. "As makeup trends come and go, I wanted to create a collection of essential, can't-live-without complexion products that would be a staple in every makeup bag," said Marla Beck, founder and CEO. "In developing these products, I worked with our beauty experts to ensure the formula and color were complimentary to a full range of different skin tones."
Marketing plan: "For the launch, we are excited to partner with influencers for content creation across Instagram's new Reels platform and Tik Tok, to showcase the collection across a diverse range of skin tones with seamless application," said Marla.
Availability: September 4 at Bluemercury
Price: $34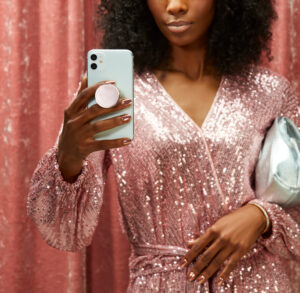 Popsockets Nails Main Phoni Collection
Waitlist Worthy: Known for their phone case grip accessory, Popsockets is branching into beauty with a press-on, ready-to-wear instant manicure adhesive kit that coordinates with its popular PopGrip phone stand. The Mani Phoni collection comes in a variety of 15 expressive graphics such as starry skies, rose gold metallic, shimmer shift, unicorn marble, opal and more. The nails are designed to last up to five days after following a simple three-step application process including: finding the right size nails, peeling the liner, and pressing on. Several of the nails designs also coordinate with face masks on PopSockets.com. "PopSockets' beauty products have been exciting additions to the assortment for our customers, which inspired us to pioneer the first-ever Mani-Phoni as an extension to our already robust product selection," said Emily Siegel, VP of Design at PopSockets. "We anticipate exciting expressions of how our consumers will style their PopSockets Nails, grips and even matching masks with this creative nails kit."
Marketing plan: "PopSockets Nails' launch will involve four key pillars including PR, influencer activations, paid media and organic media, beginning on September 8," said Emily. "The content-rich storytelling will highlight PopSockets Nails as the first-ever press-on nail kit to coordinate with the ubiquitous and beloved PopSockets PopGrip, creating a brand new style, the #ManiPhoni – a manicure for your hands and a phonicure for your phone. PopSockets PR will focus on beauty, fashion and lifestyle media, while also telling the story to tech media. The #ManiPhoni is launching at the perfect time with so many beauty-conscious consumers unable to visit salons and using their phones to communicate and create content more than ever. PopSockets Nails is a true extension of the fast-growing beauty category and the marketing efforts will support that story."
Availability: PopSockets.com on September 8
Price: Items will sell between $15 to $20, which includes the full kit with a coordinating grip, a selection of 30 adhesive nails in varying sizes, a prep pad, cuticle stick, and mini nail file. There's also a kit selling between $10 to $13, which doesn't include a coordinating grip.
Guerlain Abeille Royale Cleansing Oil
Waitlist Worthy: The latest extension of Guerlain's best-selling Abeille Royale Collection, this cleansing oil is designed to melt into skin and transform into a milky texture upon contact with water to gently lift away makeup, grime, and pollution while boosting softness. It's formulated with Guerlain's exclusive royal jelly, a superfood known for bolstering an organism's natural defenses and helping to strengthen the skin. The royal jelly is sustainably sourced from the French island of Ouessant. "For more than 12 years, Guerlain has been championing sustainability and biodiversity efforts, notably our long history with bees and our commitment to protecting them," said Bertrand Pochet, General Manager at Guerlain U.S. "As a symbol of the house, the bee also inspires our creations and most significantly, it has paved the way for Abeille Royale, our global best-selling anti-aging skin care line born from science and the bee. Each product is formulated with exclusive honeys and royal jelly scientifically proven to visibly transform and boost the skin's youth mechanism."
Marketing plan: "At Guerlain U.S., we have built a robust marketing strategy across communications, digital media and trade. Our newest additions to the franchise gives us the incredible opportunity to reamplify the range and its core claim –  Abeille Royale, through its formulas, ingredients, research studies, and commitments, demonstrates one beautiful fact: that luxury, efficiency, and sustainability can all go hand in hand," said Bertrand.
Availability: September 1 at Nordstrom
Price: $65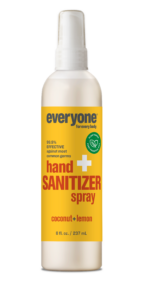 Everyone's Hand Sanitizer Spray, 8-oz
Waitlist Worthy: The EWG-verified, essential oil-scented sanitizer will be available in Coconut + Lemon and Ruby Grapefruit and is designed to keeps hands clean and moisturized using hydrating ingredients such as vegetable glycerin and organic jojoba oil.
Marketing plan: "Now more than ever clean hands are synonymous with healthy people. We are committed to doing everything we can to enable everyone to have clean hands and be healthy," said Tom Feegel, CEO, EO Products. "We initially launched Everyone Hand Sanitizer 8-oz in tandem with the partnership announcement between our sister brand EO and Alaska Airlines to provide guests on all Alaska flights with a complimentary, single-use EO hand sanitizing wipe, knowing there would be an increase in web traffic. Since then, with an increased demand for hand sanitizers, we are releasing additional SKUs daily to serve our customers' needs. We are continuing to support the launch with a 360-marketing plan including email marketing, organic and paid social media, influencer and press outreach."
Availability: September 1 on eoproducts.com and in Northern California Whole Foods locations, Pharmaca and Sprouts beginning October 1.
Price: $6.99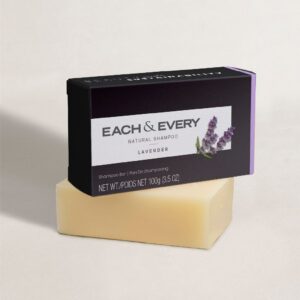 Each & Every Shampoo Bars
Waitlist Worthy: Known for their natural deodorants, after receiving more than 3,500 customer requests, Each & Every has launched its first hair care product – shampoo bars. The bar is available in the brand's signature lavender scent and is designed to last up to 50 washes (the equivalent of about two bottles of shampoo). The eco-friendly, plant-based bar uses zero plastic and allows consumers to use 90 percent less water than a traditional shampoo.
Marketing plan: "The marketing and communication plans for our Shampoo Bar launch are 100 percent digital.  As a digitally-native brand, our strategy is to meet our consumers where they spend the most time: in the digital atmosphere.  We leverage social media, digital ads, search and email marketing to drive awareness and education of this new category for our brand," said Lauren Lovelady, co-founder and Brand Leader, Each & Every.
Availability: September 1 at eachandevery.com
Price: $15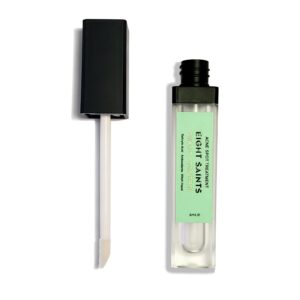 Eight Saints Quality Control Acne Spot Treatment
Waitlist Worthy: Designed for women and men experiencing stress-induced acne, 'maskne' and summertime blemishes, this treatment uses ingredients such as witch hazel and cloves to tighten pores, combat oil production and reduce inflammation. The addition of 2 percent botanical salicylic acid aims to dissolve pore clogging debris. "Almost all of our products are for the health and wellness of your entire face, but we didn't have a product that was targeted for a single skin concern," explained Lindsey Sowles, Eight Saints Skincare Digital Marketing Manager. "We wanted the Eight Saints Quality Control Acne Spot Treatment to be a purse, gym and makeup bag essential, which is why we created the design with a wand applicator for targeted application. No need to let people know it's a product for acne when you take it out of the bag."
Marketing plan: "Our marketing around Quality Control Acne Spot treatment focuses on the natural base ingredients of the product and ease of on-the-go application," said Jessica Maxcy, Brand Manager. "To promote the new product we will be running a discount offer to our email list and social media followers upon launch. Our September influencer partners will be creating videos using the product which we will be pushing out via the new Instagram stories ad feature. We plan to include a sample of the spot treatment in our new product discovery kit that will be distributed to our community of loyal customers, allowing them to try out the product before they buy."
Availability: September 1 at eightsaintsskincare.com
Price: $24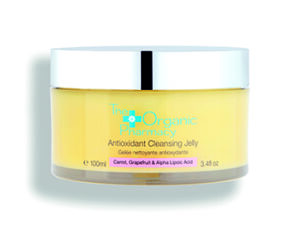 The Organic Pharmacy Jelly Cleanser
Waitlist Worthy: The antioxidant-rich jelly cleanser turns into a milky infusion when in contact with water and aims to deeply cleanse, brighten and hydrate skin with a blend of antioxidants (vitamin E, alpha lipoic acid, MSM and carrot) and healing oils (rose hip, jojoba, calendula).
Marketing plan: "We are trying to harness the technologies we've all become used to these past few months in creative ways," explained founder Margo Marrone. "To support the launch, we've designed a virtual guided facial highlighting Antioxidant Jelly Cleanser. We will originally host this with editors and influencers – taking them through a designed facial. Once the new cleanser launches, we will do the same for customers and clients where they can join us on Instagram for a facial at home."
Availability: September 1 at Bergdorf Goodman and Neiman Marcus in the U.S.; globally in 20 countries.
Price: $75

Matrix Total Results High Amplify Shine Rinse
Waitlist Worthy: This silicone-free rinse provides instant shine and detangling by using a new lamellar pipe technology designed to penetrate the hair cuticle to repair damage. Tangela Woodley, Matrix Global Marketing & Product Development Manager, said, "Our High Amplify Shine Rinse Lamellar Treatment is a first-of-its-kind formula. We've positioned this product specifically for fine-haired consumers who want instant detangling, incredible shine, and touchable softness without the weight. This product is perfect for the summer and fall because of its water-like texture that adapts to the immediate needs of the hair based on porosity, which is often impacted by seasonal changes. Water-activated, weightless, conditioning molecules envelop each hair strand and target the areas of the hair that need it most, leaving a glossy, voluminous finish."
Marketing plan: "We've positioned this product specifically for fine haired consumers who want instant detangling, incredible shine, and touchable softness without the weight," said Tangela. "With the High Amplify Shine Rinse Lamellar Treatment being the first of its kind for the brand it was very important that we told the story of the unique nature and transformative properties of the line with heavy hitting professional hair stylist and consumers influencers alike on social media."
Availability: September 1 at Ulta.com
Price: $20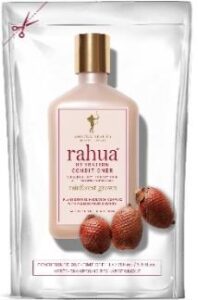 Rahua Refill Solutions
Waitlist Worthy: Rahua will offer refill solutions with its top selling Hydration Shampoo, Hydration Conditioner and Shower Gel. Building upon the success of the Classic Shampoo and Classic Conditioner refills, these sustainable, eco-conscious, pouches enable Rahua customers to refill their favorite full-size bottles and reduce plastic usage by 90 percent, as well as their own individual carbon footprint.
Marketing plan: "We will be collectively pursuing the press and beauty influencers to adopt these popular new beauty habits. A website upgrade is also underway, enhancing a consumer-focused experience" said Fabian Lliguin, New York hairdresser, environmentalist and Rahua co-founder and President.
Availability: Shower Gel Refills will be available September 1; Hydration Shampoo/Conditioner Refills will launch September 15 on rahua.com
Price: $29 (shower gel); $32 (conditioner); $30 (shampoo)
SeSpring Korean Inspired Skincare Line
Waitlist Worthy: SeSpring's initial launch features seven Korean-inspired, clean, vegan, and cruelty-free products designed to hydrate and protect skin. Products range from cleansers to moisturizers and are made with SeSpring's signature combination of spring camellia and lotus, ingredients known to hydrate, brighten, soothe and protect skin. The line aims to provide a clean beauty alternative to traditional Korean skin care with products that can be combined to create a full routine or used on their own. The brand's hero product is its 2-in-1 Moisture Lock Mist meant to hydrate, protect and replenish skin with a combination of nourishing ingredients such as olive oil and jojoba, with skin protecting ingredients peony and apple, and skin stimulating/regenerating ingredients including macadamia and ginseng.
Marketing plan: SeSpring takes a youthful, gender-neutral approach to packaging and design and that translates into its marketing approach, as well. The brand targets Gen Z and millennial cu`stomers and will be taking a multi-tiered approach to social media marketing utilizing influencers and affiliates, and focusing on building a strong skin care-loving community. SeSpring will also be launching an educational blog series to help customers learn more about the different facets of skin care and clean beauty. The brand will also participate in beauty box sampling programs to generate brand awareness and interest in the new products. In addition to its social media efforts, SeSpring will be working with a PR company to reach beauty and skin care editors.
Availability: September 1 at www.sespringskin.com
Price: $14.99-$24.99
Nuele Hair Serum
Waitlist Worthy: Since Nuele's launch in March, the brand has experienced tremendous growth, with a 143 percent average monthly increase in revenue. Now, the brand is introducing its hair serum to Credo as part of the retailer's dedication to giving greater shelf space to Black-owned businesses. The product is made with five 100 percent natural and certified organic ingredients and carries the tagline, The Serum for Hair Manageability.
Marketing plan: "Working with Credo gives us the opportunity to further our education and awareness efforts," said Anne Cheatham, co-founder of Nuele. "We've put a lot of time into working with influencers across each hair type to communicate how our Hair Serum works specifically for them. From how much to apply, to hair styling, and to demonstrate the heat protecting qualities of our Hair Serum. Also, we've launched a 'Nuele Moments' campaign that communicates how it's great for hair manageability by showing random 'ah ha' moments you realize when your hair is cooperating. We're leveraging social, influencer and email for these two campaigns. In addition to these campaigns, we are working with Katey Denno, a celebrity makeup artist who is also Credo's Brand Ambassador, to hold desk sides with editors. Continuing throughout September will be personalized experiences via social where customers can join IG Live chats to ask questions specific to their hair type and even meet our founders."
Availability: September 1 online at CredoBeauty.com and in all 11 stores
Price: $34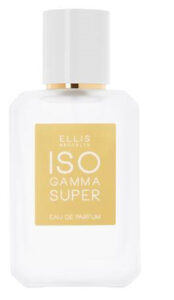 Ellis Brooklyn Iso Gamma Super Eau de Parfum
Waitlist Worthy: Founded by longtime The New York Times beauty columnist, Bee Shapiro, the brand is launching its most popular travel scent, Iso Gamma Super, in a 50-ml size. The scent includes notes of cedarwood and ambergris, and is designed for the fragrance minimalist.
Marketing Plan: "For this full size 50-ml launch, the brand is hitting from all digital angles, including content produced on Tik Tok, Instagram Reels, online sampling and digital advertising," said Bee. "The story to tell is that this amazing molecule is allergen-free, produced with green chemistry, and smells amazing solo and layered. There's a lot to say here so we particularly favor mediums that allow us to capture this story with movement and speech, such as video or new, live selling platforms."
Availability: September 8 at Sephora.com
Price: $100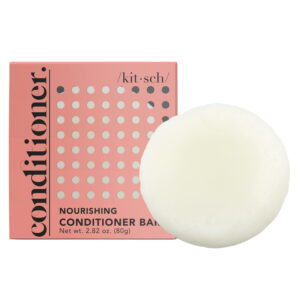 Kitsch Bottle Free Shampoo & Conditioner Bar Collection
Waitlist Worthy: Formulated with more than 75 percent bio-based ingredients, these shampoo and conditioner bars cut down on plastics and conserve water, while delivering a salon-quality experience.
Marketing plan: "With everyone relying heavily on technology to stay connected, the best way for us to market our Bottle-Free Shampoo & Conditioner is digitally," said Cassandra Thurswell, Founder and CEO of Kitsch. "We've done everything from social advertising to creating small influencer groups to provide a chance to try the products before launching. Without being able to hold and smell the product before buying, it's the honest reviews and user generated content from everyday people that we are relying on. We are also playing with Autonomous Sensory Meridian Response [ASMR] to help satisfy the sensations one might feel when using the product."
Availability: September 1 at mykitsch.com
Price: $14

Decorté Advanced iP.Shot Serum
Waitlist Worthy: This serum morphs into a balm on the skin to deliver powerful nutrients that are designed to leave the skin feeling youthful, firm and glowing. The formula is designed to promote SOD2 (Superoxide Dismutase 2) production, which reduces with age and breaks down existing collagen. "With this product, decades of Nobel prize-winning research around iPS cells inspired its development. And it is the perfect time to launch this targeted serum as eyes are very much the focus this fall since masks are still a big part of our lives," said Sharon del Valle, GM, Kosé America. "We think the customer will love this serum based on the testing results, and also because we see her gravitating towards the principles of J-Beauty: fast-absorbing textures, high performance quality ingredients, and techniques that improve the overall appearance and experience of skincare."
Marketing plan: "The launch will be the cornerstone of a focused campaign around eyes, that will include digital media to drive awareness, macro and micro influencer campaigns to fuel engagement, virtual events and sampling to convert. We expect the campaign to resonate with a diverse consumer group given Advanced iP. Shot serum helps restore the ability to produce collagen and prevent wrinkles."
Availability: September 14 at DecortéCosmetics.com
Price: $95