The new female-founded, Black-owned skin care brand founded by Gen Z (she's 24 years old), for Gen Z, destigmatizes the treatment of chronic skin conditions while championing skin positivity and inclusion.
'Funner flare-ups' might seem an unlikely aspiration for a skin care brand, but Gen Z brand Topicals is determined to normalize the care of skin conditions for all.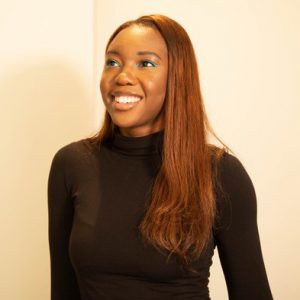 "Everyone's skin is constantly changing, because skin, just like life, is messy and unpredictable. Real skin has texture, flare-ups, spots, bumps. Our mission at Topicals takes the focus off of having perfect skin and puts it on making the treatment experience an enjoyable part of your daily routine," said Olamide Olowe, Founder and CEO of Topicals. "We are transforming the way people feel about their skin by making the treatment experience more like self-care rather than a burdensome ritual. Or as we like to say, 'Funner flare-ups."
The brand, she said, which launched online and in select Nordstrom stores last August, is focused on solving chronic skin issues such as hyperpigmentation, psoriasis and eczema, including for BIPOC consumers. "Darker skinned folks have very rarely been included in the conversation. Topicals is fluid, imperfect, shape-shifting, and real representation of you and your skin," said Olamide.
The brand specializes in ingredients that are suited to all skin tones. "We understand that skin of color is different in its melanocyte reactivity. This means that some ingredients will work better than others because of how they work in the skin," she said.
Topicals only uses ingredients that have been proven safe and effective for skin of color. "Two ingredients commonly used in products designed to treat hyperpigmentation, a chronic skin condition that over 80 percent of women of color have, are resorcinol and hydroquinone. While effective, both of these ingredients disproportionately can lead to ochronosis, or permanent pigment cell death, in skin of color. Because of this, we choose to exclude them from our products altogether. Most importantly, we test our products on many different types of skin and skin tones. We believe that when you make products with skin of color in mind, you make safer and more effective products for everyone," said Olamide.
Like Butter is a rich, creamy nighttime mask that replenishes vital moisture and strengthens the skin barrier. Faded is a serum that targets skin discoloration mechanisms to help fade present and future dark marks of all kinds.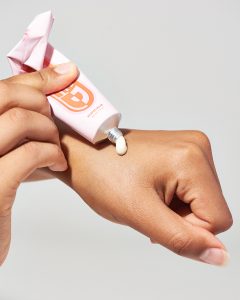 The brand's launch was delayed twice last year, first in March, then again after the killing of George Floyd and ensuing nationwide protests. "It was important for us to support and engage with our community, so we chose to postpone the launch once more," she said. Mental health is a very important to the brand's mission. It partnered with Therapy for Black Girls in 2020 to provide much-needed resources and support, and shared information from experts about how to treat skin after exposure to tear gas.
Investors in the brand are similarly diverse.
"Statistically, as a 24-year-old Black woman, the odds were not in my favor to begin with. I faced my fair share of bias from investors, including one who essentially made fun of my name when I met him. Ultimately my background, vision, ideas, and unique insight into this category was able to excite the right kind of investors to back me and Topicals."
"I faced my fair share of bias from investors, including one who essentially made fun of my name when I met him."
It was important to Olamide to have strong, Black women as investors.
"For women of color, there is a huge lack of funding and divide in available resources to start your business. I personally contacted over 100 different investors since I began reaching out back in August 2018 before I was able to secure the investors I have alongside me today. I feel fortunate though to have the group of people supporting us that we do, and I am most proud that I stuck to my goal of creating a community of investors in Topicals who looked like me," said Olamide.
By the time Topicals officially launched, it sold out within 48 hours, both online, on Nordstrom.com, and in select Nordstrom stores. The brand has since launched its 'Good Skin' campaign, and surpassed its one-year revenue goals in six months.
Olawide's has suffered her fair share of embarrassing skin flare-ups. "Growing up, I had several serious skin conditions. Dealing with things like acne, hyperpigmentation, post-barbae folliculitis, and boils was difficult and embarrassing, which was further complicated by the fact that I felt I could never find a product or a brand that felt right for me. I began to see many of the products I was using were not properly tested to care for people who looked like me. Brands were also promoting this idea of "perfect" skin, which we all know is totally unattainable," she said.
Moving forward, the brand will continue to showcase "real people with visible skin conditions living life in full color," said Olamide.
"This notion that one must have perfect, clear skin to feel beautiful and confident is wrong, outdated, and needs to be changed. You make skin look good, not the other way around".