How to Engage the Connected Consumer to Drive Conversion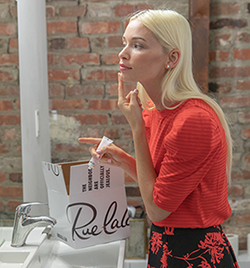 Sampling, an effective way to drive product trial, has taken on greater significance over the past 18 months. Elevated by a boost in online shopping during the pandemic as well as consumer boredom fueling trial as a form of entertainment, the need to get products into consumers' hands— safely—is more important than ever.
E-commerce is projected to see continued growth in the coming years. Today, more than 32 percent of beauty sales take place online, and another 22 percent are influenced by an online experience, according to McKinsey data. Even as stores re-open and testers are unwrapped, many consumers now prefer the security of trying out beauty products in the comfort of their homes.
Trial is meaningful for heritage brands, and equally crucial to generate sales for emerging companies. In fact, 75% of consumers say they are more likely to purchase from a brand, even if they aren't familiar with it, if given the opportunity to sample (source: Statista).
Brands are seeking new and innovative avenues to effectively, efficiently and safely distribute samples to engage shoppers seeking trial before purchase. But sampling is just the beginning of the journey. The conversation needs to continue beyond the free trial. That's why beauty brands including Chanel, L'Oréal, IT Cosmetics, Beiersdorf and Lancôme have partnered with Brandshare, a leading e-commerce sampling company, to accelerate purchase conversion.
Through its Connected Sampling™ solutions with guaranteed carting (Brandshare will deliver a certain number of products are placed in carts from a campaign), Brandshare works with brands across multiple distribution channels to create highly targeted sampling campaigns with longer-term impact.
Brandshare's portfolio of solutions includes e-commerce sampling, curated subscription boxes, loyalty programs, and even experiential marketing. The company's network spans more than 500 retailers who collectively ship 100 million e-commerce orders per month, offering sampling at scale with efficiency. The retailers segmented into 45+ lifestyle networks, like GenZennials, appearance-conscious women or men, or clean beauty enthusiasts, to ensure samples get to the right "lifestyle" group creating little waste.
Surprise and Delight Sampling Adds Value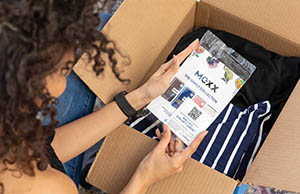 With online shopping at an all-time high, who doesn't want to be surprised and delighted with a beauty sample tucked into a delivery from a favorite retailer like Rue La La, Lively or ASOS? Sampling builds loyalty to not only the retailer, but the brand as well.
With every campaign, Brandshare builds interaction through conversational commerce or add-to-cart technology to deepen engagement and increase purchase conversion. With the simple scan of a QR code, consumers can learn more about products. Imagine consumers' excitement when they find a sample of an eyeliner with a new outfit they ordered. They can scan the code for a tutorial to learn how to achieve a look such as the popular, yet tricky, winged eye. Shoppers can even enjoy one-click, frictionless purchase of the sampled item and leverage targeted digital media for further engagement. Post campaign, brands receive rich insights about shopping behavior including awareness, trial and purchase intent as well as total products carted and carted value to measure campaign success.
Skin care, one of the fast-growing categories in beauty, is a crowded market with a multitude of launches. To reach consumers with a specific need—sensitive skin—a brand teamed up with Brandshare to distribute samples of its moisturizer. The e-commerce campaign generated enhanced brand awareness, product trial and consideration, and a follow-up survey resulted in valuable market research and consumer feedback. Results included: 99% product trial, 73% purchase intent, and $600,000 in total carted value.
Experience is the New Loyalty
In addition to e-commerce sampling, Brandshare works with renowned retailers such as Walgreens, Walmart and Macy's for curated customer experience programs including in-store events, online rewards, and subscription boxes, including limited editions. Since 2014, Brandshare executed more than 21 million Customer Experience bags and boxes, delivering more than 133 million samples to consumers safely in their home.
Going beyond retailer-based programs, Brandshare also activates experiential and venue-based sampling solutions to place your products where consumers are. With a variety of venues to choose from, brands can surprise consumers with beauty products on vanities in vacation homes or promote a new hair or skin care product at fitness studios or retailers.
Q&A with Erica Solomon, Beauty Director
CEW: How has Brandshare responded since its founding to keep up with industry needs?
Erica Solomon: Brandshare continues to innovate by developing digital solutions that move consumers further down the path to purchase–not only providing brands with solutions that shorten the purchase funnel, but also provides retailers with an experience to enhance customer lifetime value. On an ongoing basis, we continue to add new e-retailers to our vast network to ensure highly targeted custom solutions for brands.
CEW: How did the pandemic impact Brandshare and how did the company adapt?
ES: Rooted in e-commerce media, Brandshare has been able to help brands safely reach beauty consumers in the comfort of their homes. As more consumers were shopping online, we were able to provide brands looking to sample with access to an even larger targeted audience of online consumers through our e-commerce network of 500+ retailers. Our Connected Sampling solutions incorporate add-to-cart connectivity, facilitating consumers adding product directly into the carts of their favorite retailers, like Amazon, Target or Walmart.
CEW: How can beauty brands work with Brandshare?
ES: Beauty brands can leverage a variety of our Connected Sampling solutions. Whether it's targeted e-commerce distribution to reach appearance-conscious GenZennials, participation in a beauty subscription or limited-edition box, or COVID-safe experiential activations, Brandshare can partner with brands to create a custom sampling campaign with digital enhancements that guarantee carting, deepen engagement, and drive conversion.
Learn how Brandshare can connect your brand to consumers who love trying new beauty products and receive your own custom Experience Box to get a firsthand consumer experience for yourself!