By Paige Herman-Axel and Kavita Daswani
The body care category is having a moment, or rather a growth spurt. As of June 2023, this segment had experienced a 23% increase in sales and a 16% increase in units sold year-to-date, according to global market research firm Circana. This upward trend creates a healthy environment for innovative launches, and Beekman 1802 is looking to build on the success of its "clinically kind" skin care with a certified microbiome-friendly scented body care collection.
Beekman 1802's microbiome journey began with goat milk, the brand's hero ingredient. According to CMO Brad Farrell, "Our products with goat milk have always been great for people with sensitive skin. We really dug into the science and took the next step by working with MyMicrobiome to make goat milk the first-ever certified 'microbiome-friendly' skincare ingredient. When we looked at our body care, we knew fragrance was really the next frontier."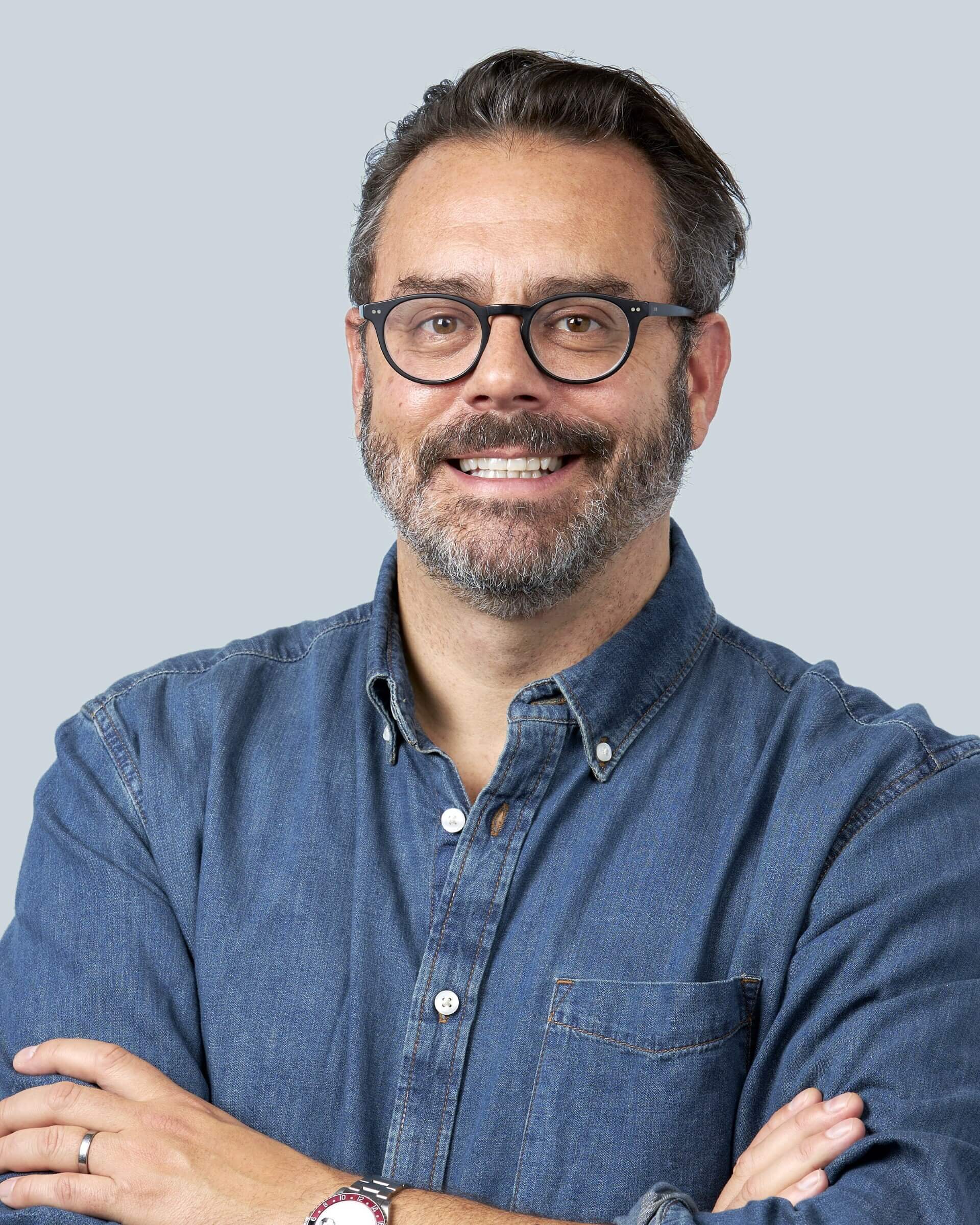 Fragrance ingredients can disrupt the skin's microbiome, and in turn cause heightened sensitivity. Enter a fragrance technology called Z-Biome created by Givaudan. Sergio di Martino, Givaudan's Vice President & Head of Fragrance & Science Technology, North America, explained, "Z-Biome fragrance has basically no impact on the skin microbiome, and we do that by creating fragrances with ingredients that are not harmful to microflora. We have screened more than 800 ingredients and reduced the palette our perfumers can use without affecting skin sensitivity."
Beekman 1802's new Coconut Cream body care range is the first to feature Z-Biome scent technology. After a soft-launch on Ulta.com last month, the Bar Soap, Whipped Body Cream, Hand & Body Wash, and Hand Cream will debut on Beekman1802.com August 28. On September 10, the Coconut Cream range will enter 700 Ulta doors along with the Pure Goat Milk (fragrance-free), and the Sunshine Lemon and Honey & Orange Blossom products to make a significant in-store body care splash.
"We launched our skin care with Ulta in 2020 as their first microbiome-friendly brand. They have become our exclusive beauty-specific brick-and-mortar and online retail partner, and we had several conversations with their body care team about bringing something to new to market. Coconut was trending from a scent standpoint, so we developed this new range that would launch exclusively with Ulta," Farrell said.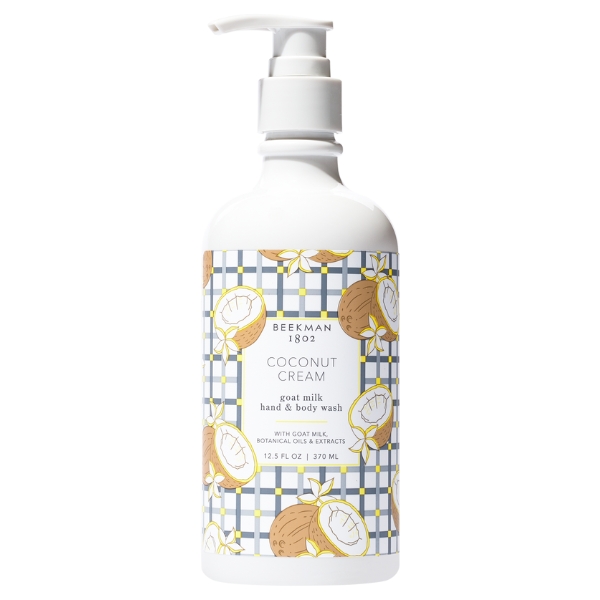 Penny Coy, Vice President of Merchandising at Ulta Beauty, said, "Today, we're seeing skinification extend beyond the face, as the body care category continues to grow and evolve. Our Ulta Beauty guests are increasingly interested in body scrubs, exfoliators, creams, and serums that not only feature simply good, buildable scents, but are also formulated with clinical benefits and clean ingredients. With Beekman 1802's focus on kind-to-skin formulations, we're thrilled to now offer the brand's first microbiome-friendly scented body care products across our assortment, giving guests new and nourishing choices to incorporate within their everyday routines."
In preparation for this expanded body care partnership with Ulta, the Sunshine Lemon and Honey & Orange Blossom scents were converted to Z-Biome fragrances. "As we look down the road, everything new we develop will be microbiome-friendly as well," Farrell shared.
All of Beekman 1802's body care bases have been subjected to HRIPT testing on subjects with self-perceived sensitive skin across the Fitzpatrick scale. The hero moisturizer body cream underwent in-vitro microbiome testing, as well. A third-party consumer perception study of 32 subjects showed that 97% said their skin felt healthier and 100% said their skin felt softer with no irritation after using the Whipped Body Cream for one week.
Farrell declined to share numbers when asked about sales projections for the Coconut Cream range, but he did say, "We predict this will be our number-one scent."
After the Ulta body care launch, all Beekman 1802 sights are set on holiday, which will feature three new Z-Biome scents as well as an Advent calendar with a confection-inspired "Slice of Kindness" theme. There will also be multiple skin care and body care gift sets. Following this summer's Potato Peel launch with Mrs. Potato Head and Hasbro, Beekman 1802 will be kicking off Holiday 2023 with another buzz-inciting collaboration. Though reluctant to reveal details, Farrell simply shared, "We'll be tapping into probably one of the most nostalgic scents you can think of."
With the help of Ulta and Givaudan, Beekman 1802 is making fragrance accessible for all, including those with sensitive skin. Farrell shared, "I think fragrance is for everyone. People with sensitive skin don't hate fragrance, they just want to use one that won't irritate their skin. We're allowing them to experience that."
While body care is certainly having a moment, consumer sentiment is also driving makeup sales, which according to Circana grew 12% in sales in the first half of the year for both mass and prestige, with unit sales in the prestige sector growing double digits. Keeping this momentum strong is a combination of "increased usage across key demographic groups (younger, ethnic, and higher income groups) as well as a treat mindset, which is really being led by lipstick sales," said Larissa Jensen, SVP Global Beauty Industry Advisor, Circana.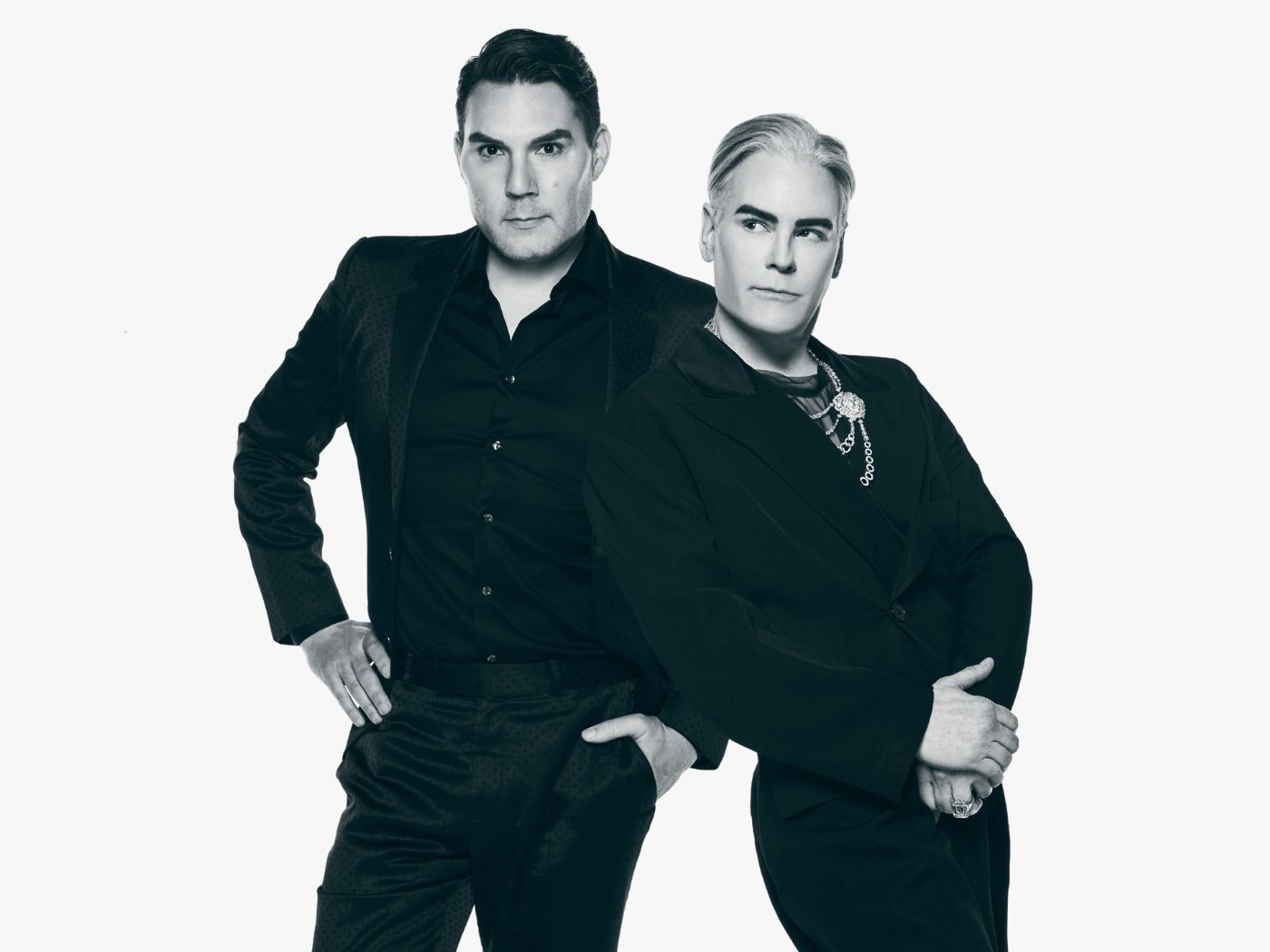 Armed with industry data and a passion for the industry, Too Faced founders Jerrod Blandino and Jeremy Johnson began planning a comeback. After all, it's been seven years since the duo sold their company to The Estée Lauder Corp. in 2016 for a reported $1.45 billion.
"We got to the top of the mountain, and at the top of the mountain there's no shade," said Blandino. "Now I'm ready to fly."
The duo announced the launch Polite Society in June, and on Wednesday evening in Los Angeles celebrated its roll out to 750 Ulta Beauty doors, which commences August 27. The four-product collection will also be available on the retailer's dotcom. Polite Society will be part of Ulta's 21 Days of Beauty initiative, before being given a permanent space within the stores. The line is the second offering from the duo's parent company, Toy Box, based in Orange County, California. The firdts was Diamond Drunk, a line of non-toxic jewelry cleaners.
Blandino said his main impetus in creating Polite Society was "to be disruptive again" much in the same way his dramatic, flamboyant Too Faced brand was when it first launched in 1998.
"I wanted to bring back the magic that Jeremy and I had when we created Too Faced," he said. "Looking at the landscape of beauty, we felt it was negative in a lot of ways, serious and heavy. I was like, 'Hey, enough guys. Let's start looking for the best in each other and leave space for everyone to be fully themselves without judgment."
Blandino described Polite Society as "efficacious, kick-ass, clean, fabulous products" that were an alternative to other clean lines which are predicated on a sheer and more natural aesthetic.
"That's fine, but where's the coverage, the pow, the fun, the glamor?" he said. "I wanted to create products that would deliver on their promises for people like me who are makeup junkies."
His G.L.O.A.T (Greatest Lashes of All Time) mascara, $27, has 83 percent naturally-derived ingredients such as vitamin B5 and olive wax, and is designed for extreme volume and lengthening. The B.I.G. Mouth Lip Plumping Oil Gloss, $27, contains blueberry oil, infinity pepper, and ginger root oil, and creates a tingle upon application resulting in "juicy, plump lips," he said.
"I know every trick in the hat, I pushed this lip plumper to every edge…if you're someone who doesn't like to feel the tingle or if you're afraid of maximum plumping, you're not going to like it."
The $39 Go Flush Yourself palette of vegan pigment cheek colors — three blushes and a highlighter — is designed to be worn on any skin tone, for women of any age. Developed with 30 shades is the More than a Pretty Face Skin-Caring Foundation, $42, which contains vegan hyaluronic acid, niacinamide and willow bark, which Blandino formulated to ensure that the longer its used, the less you will need.
"That's an interesting concept for a beauty brand, but there should be products that improve the skin and make it healthier," he said.
Plans for the brand have been mapped out through 2027. Polite Society, which is entirely self-financed, says that the innovations in the clean beauty space have been so dramatic since the launch of Too Faced that he and Johnson can create products they never would have been able to before.
"We have plans for a blush product where we are taking two different things to merge into one, and that's never been possible. Science is moving so quickly. There's a gold rush of opportunity right now."